About Free
BEE Pro becomes Beefree
We're still the same design suite you know and love, just with a new name. Our team is working hard to update our documentation, but you might still see some information or screenshots that are out of date.  
We're making some changes to our Free plan. Existing users were notified via email on September 13th. If you're looking for more information on the changes to our Free plan, jump to our FAQ section.
If you have a paid subscription or are part of the non-profit program, please be assured that these plan changes don't impact you. Effected Free accounts received an in-app notification.
Overview
Our Free plan allows you to use the Beefree platform at no cost. A Free account enables you to create and save designs on our servers. This plan also includes a monthly CDN allowance to host images on Beefree.
It also includes:
Access to the Beefree community

Create and save your emails and pages on our servers*

Create and save custom templates*

Create saved rows*

Export your pages and emails

Design history*

Additional users*
*These features are available with limitations
For more information on how Free differs from our other plans, please click here to compare plans.
Beefree community
The Free plan allows you to post in our community. You can use the community to ask our support team questions* or engage with other Beefree users. We have big things planned for our community!
*Please note that the Beefree Support team can only provide limited support to Free users. However, we always do our best to answer your questions. 

Saving your pages and emails
By signing up for our Free plan, you can save your emails and pages directly on Beefree servers. The Free plan allows you to store up to ten designs at a time. 
All designs created on a Free account include a footer that reads, "Designed with Beefree". This footer cannot be removed so long as you remain on the Free plan.

Custom templates
By signing up for Beefree, you have access to a large selection of templates in our catalog. You can also create your own custom templates and save them to your library. The Free plan allows you to store three custom templates at a time.

Saved Rows
Saved rows are a design element that easily allows you to drag and drop custom content into your designs. A common use case for this is footers or headers. The Free plan allows you to store two saved rows in your Library.

Design History
Design history is available on the details page for both emails and pages. You can also use this feature to restore previous versions of your design. On the Free plan, you can only restore the previous version before your recent save. However, you can see the preview for all previous versions of the design.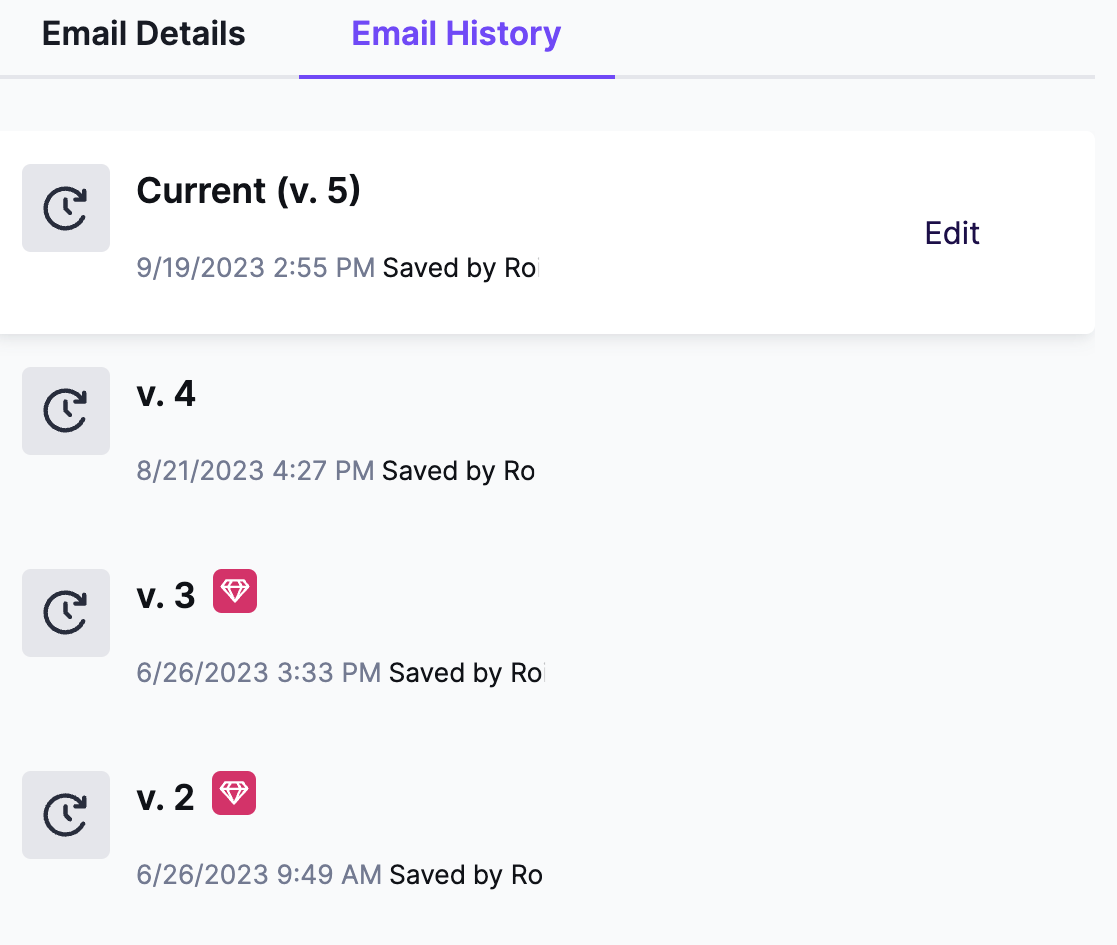 Additional Users
Use the Free plan to collaborate with your teammates! Inviting additional users to Free accounts is completely free of charge. All additional users in Free accounts receive admin permissions.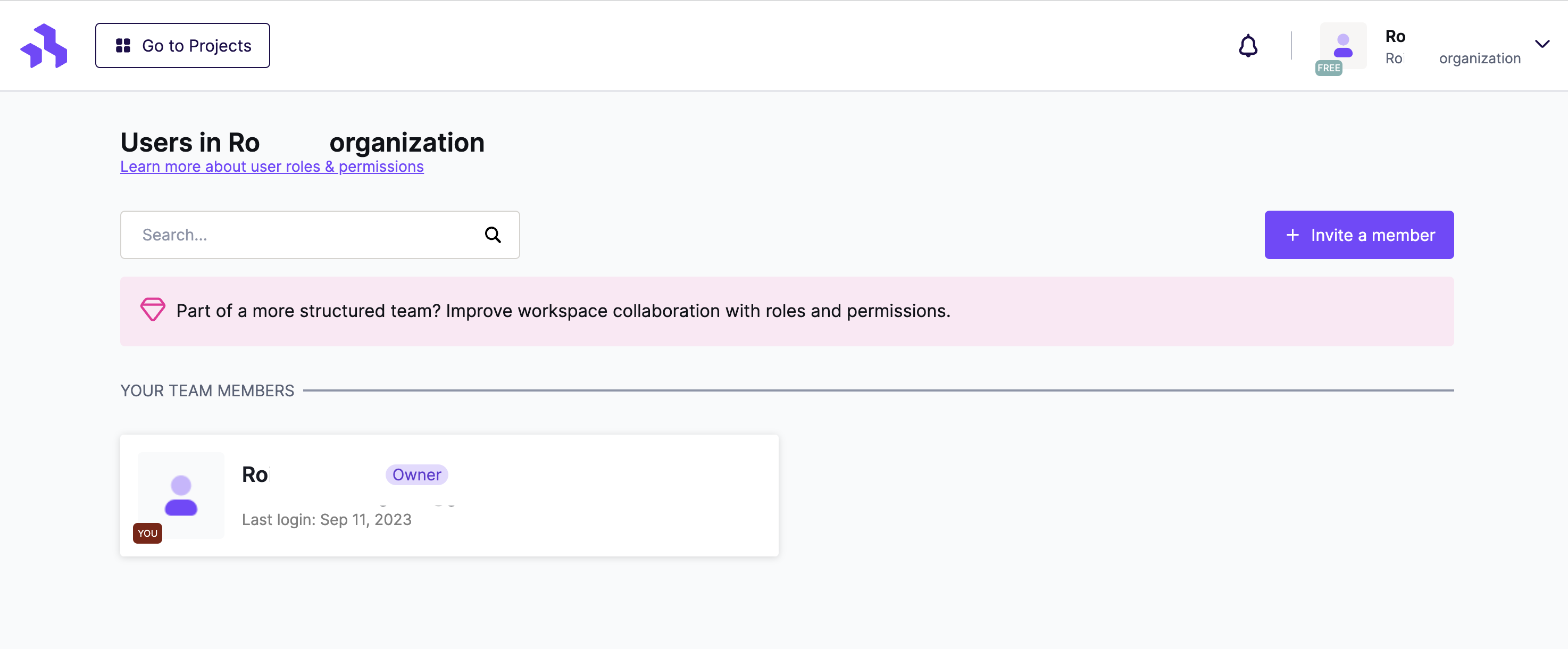 Need more?
Many premium features are available in the Free plan with some limitations. When you encounter a limit based on your plan level, you'll see the following icon:

This icon indicates that this feature is only available on a paid plan. If you want to test these premium features, you can trial our Team plan for fifteen days. At the expiration of your trial, you can either choose to upgrade, or you can remain on the Free plan. If you return to the Free plan, you may lose designs and account settings created during the trial.
However, we will hold onto all of your account assets regardless of whether or not you are on a paid plan. If you later decide you need more features or storage, you can upgrade to the Team plan, even temporarily. Surplus designs will unlock and reappear after upgrading to Team. 
Free Plan Changes - FAQ
Why are you making these changes?
We spent some time researching how our Free users are utilizing the Beefree platform and made these changes according to those trends. We believe that these changes more closely align with the needs of our Free users. 
What's changing?
We've revised the limitations on the Free plan, which applies to the following:

Third-level domain customization, a feature previously only available to our paid users, will become accessible to our Free users.
Revised data traffic allowance based on the average data hosting transfer rate of our free users. The new limit for the allowance will be 20 GB per month. 

Export options will be limited to 6 per month. This applies to all export options cumulatively. The limit will reset every month alongside your data transfer allowance. 

What is third-level domain customization?

This feature allows you to create a custom subdomain to use with any email or page designed in Beefree. For full details, please see our help center article on this topic: Using subdomains in Beefree.
What happens if I exceed one of the new limits?
For data transfer overages, this behavior does not change. You'll receive notifications to let you know when you're getting close to your limit. If you exceed the data transfer allowance, your hosted images will be blocked until you purchase at least one month of the Team plan.
The same behavior occurs if you exceed the export limits. Your export limit resets on the first of every month. You can purchase a month of the Team plan at any time to gain access to unlimited exports. If you still have a Team Trial available, you can also use that to unlock unlimited exports for 15 days.
Why are you limiting exports for Free users?
As mentioned previously, the changes to the plan details were based on continued research into usage trends. Historical data shows that our Free users typically export a few times per month. Additionally, limiting the number of exports also makes our Free plan more sustainable from a business perspective.