Designing with Workspace Styles
BEE Pro becomes Beefree
We're still the same design suite you know and love, just with a new name. Our team is working hard to update our documentation, but you might still see some information or screenshots that are out of date.
This article applies to all plans. However, some features may be limited or unavailable on the Free plan.
Using your workspace settings in the builder
Now that you've customized your workspace styles, it's time to start designing! Let's look at how you will see your custom workspace styles reflected in the builder.
Keep in mind that your workspace styles will not overwrite existing template settings. You may not see your custom style settings when using a template from our catalog or a custom template.
Workspace Colors
In every version of the Beefree builder, you will have access to your custom workspace color palette.
You can find your custom color palette anywhere a color picker exists in the builder. This includes color pickers in the sidebar and on text toolbars.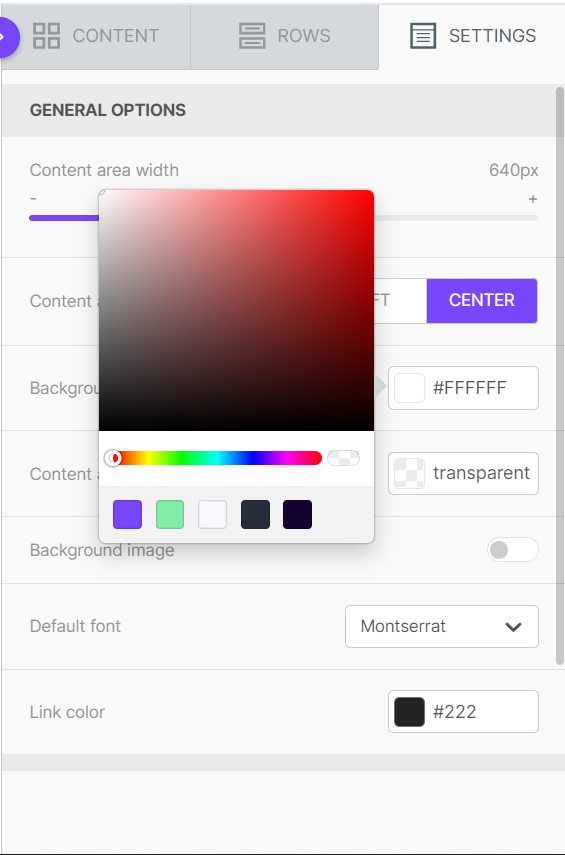 Note that your colors' names will not appear inside the builder.
As long as you selected custom colors in workspace styles, you will not see other colors populate in this area. If you don't have custom colors selected, this area will show you recently used colors instead.
Workspace Content Widths
The rest of the features described in this article are not available in the Free plan.
Your workspace content widths will populate any time you use Start from Scratch. If using a template, the template's content area width will overwrite your settings.
Workspace Content Block styles
Text settings
Workspace styles allow you to set text settings for the following content blocks:
Title
Paragraph
List
Button
This includes text and link colors (where applicable) and the font set in the Typography section. If using a template, your custom font will override the default font in the Settings tab.
Button settings
As mentioned above, your button text settings are reflected in any new button. You'll also see your selected settings for the button background color. Add your preferred button text and action URL, and you're all set!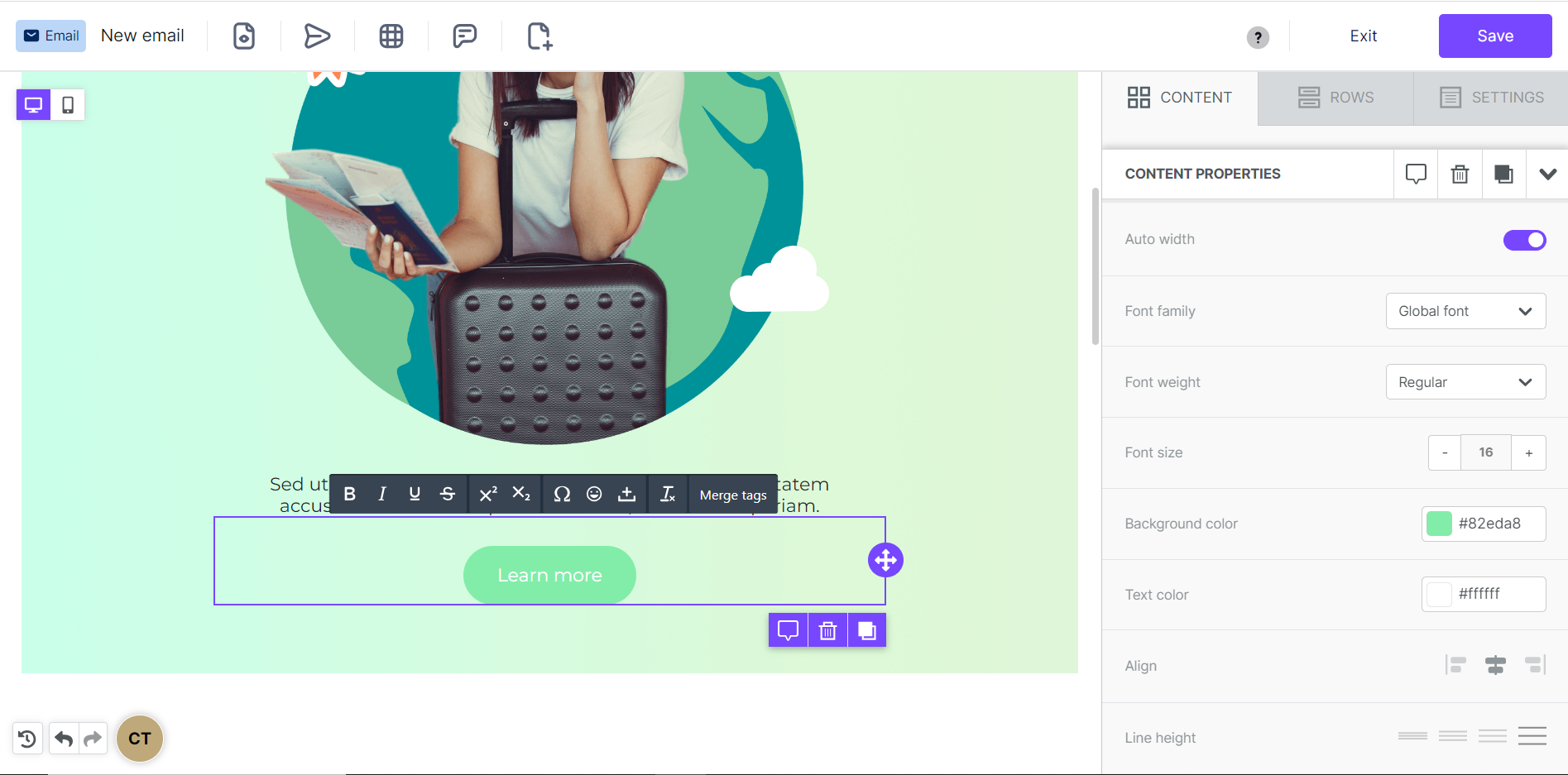 Social settings
When using a new social block, your social style settings (platform icons, URLs, and titles) populate immediately. The only further editing this might require is selecting the style of social icons you want to use.
Previous: Custom Workspace Styles
If you have any questions, feel free to contact us.