Exporting your pages to HubSpot Marketing
BEE Pro becomes Beefree
We're still the same design suite you know and love, just with a new name. Our team is working hard to update our documentation, but you might still see some information or screenshots that are out of date.
This article applies to the Page builder in all plans.
Level Up your Pages in HubSpot
Beefree is all about creating beautiful landing pages fast. By connecting your HubSpot and Beefree accounts, you can push your designs to HubSpot with the push of a button.
To set up the HubSpot connector, your HubSpot account settings need to include:
A Marketing Hub Professional or Marketing Hub Enterprise HubSpot account
All Admin permissions as well as the following User permissions

in

Marketing Access:

Read, write, and publish access to Landing pages
Edit code templates & modules
All the other permissions in the screenshot below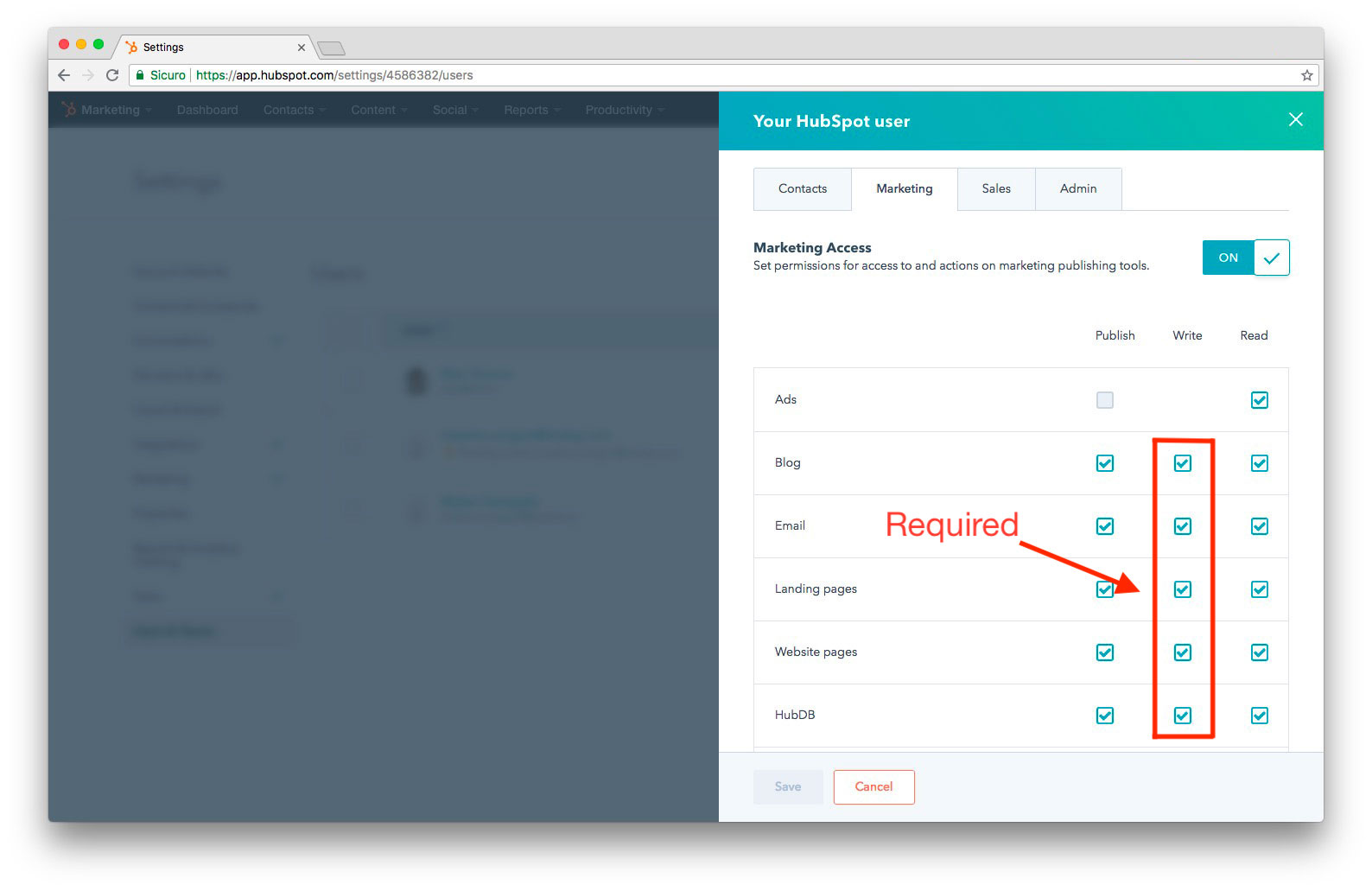 All set? Now you can choose to connect your accounts in one of the following ways:
Connect your Beefree and your HubSpot account before you start designing (from Workspace Settings)
Connect the first time you need to send a specific template to HubSpot (from Export)
If you've already set up the HubSpot connector for your emails, then there's nothing else you need to do! The Pages connector is ready for you to use.
1. Connect from Workspace Settings
Go to Settings > Connectors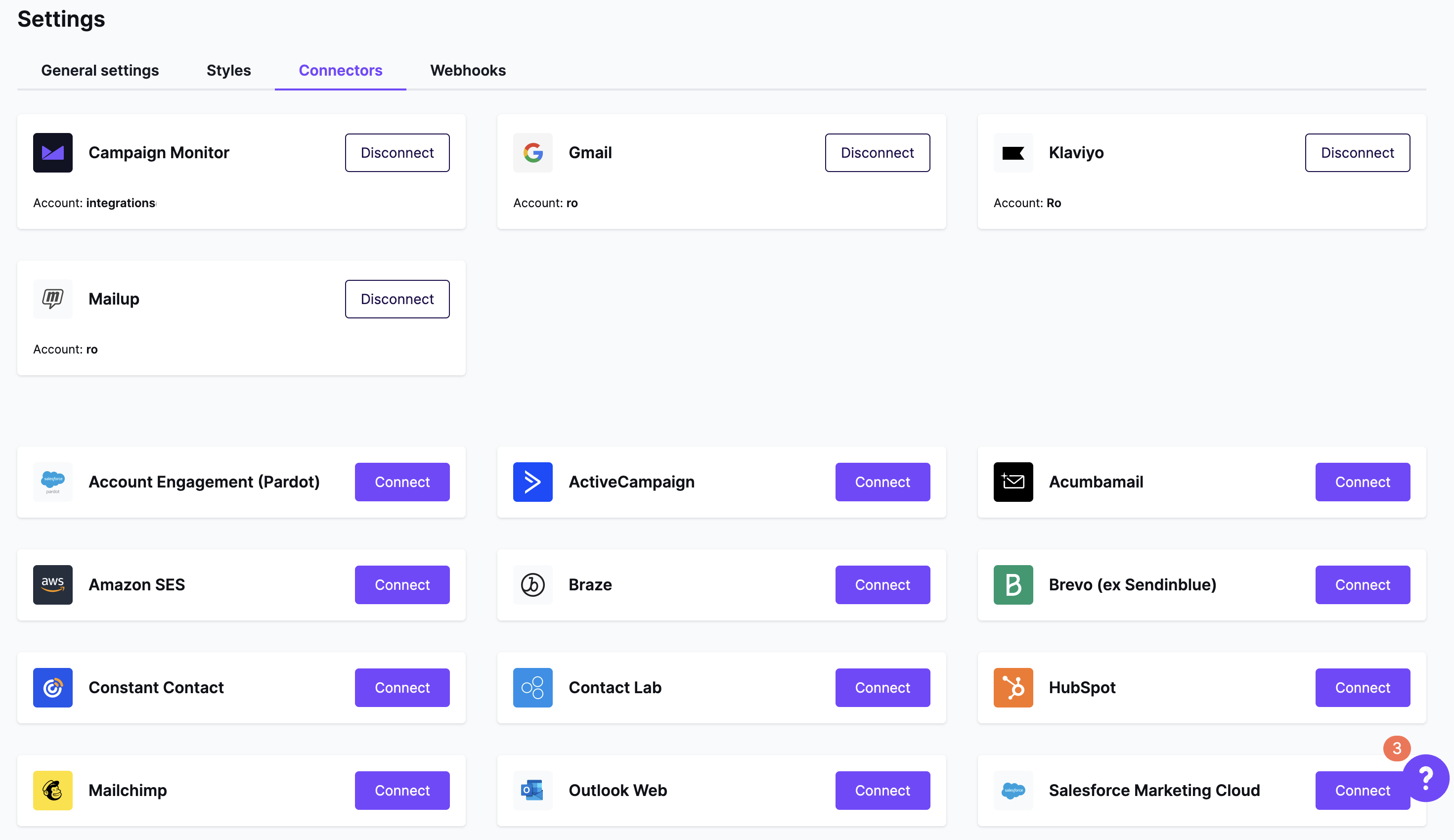 Click the Connect button for HubSpot.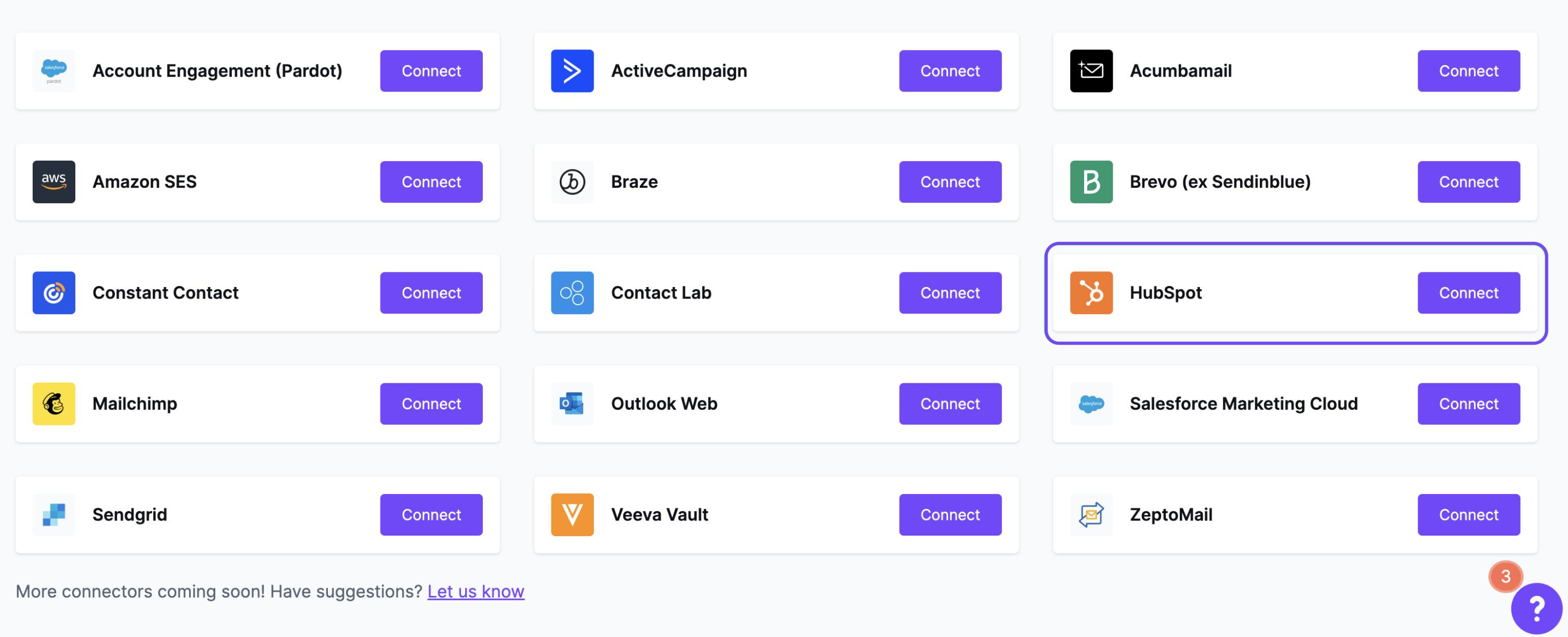 Follow the steps to log in. Beefree does not store your credentials. They are just used to connect your accounts.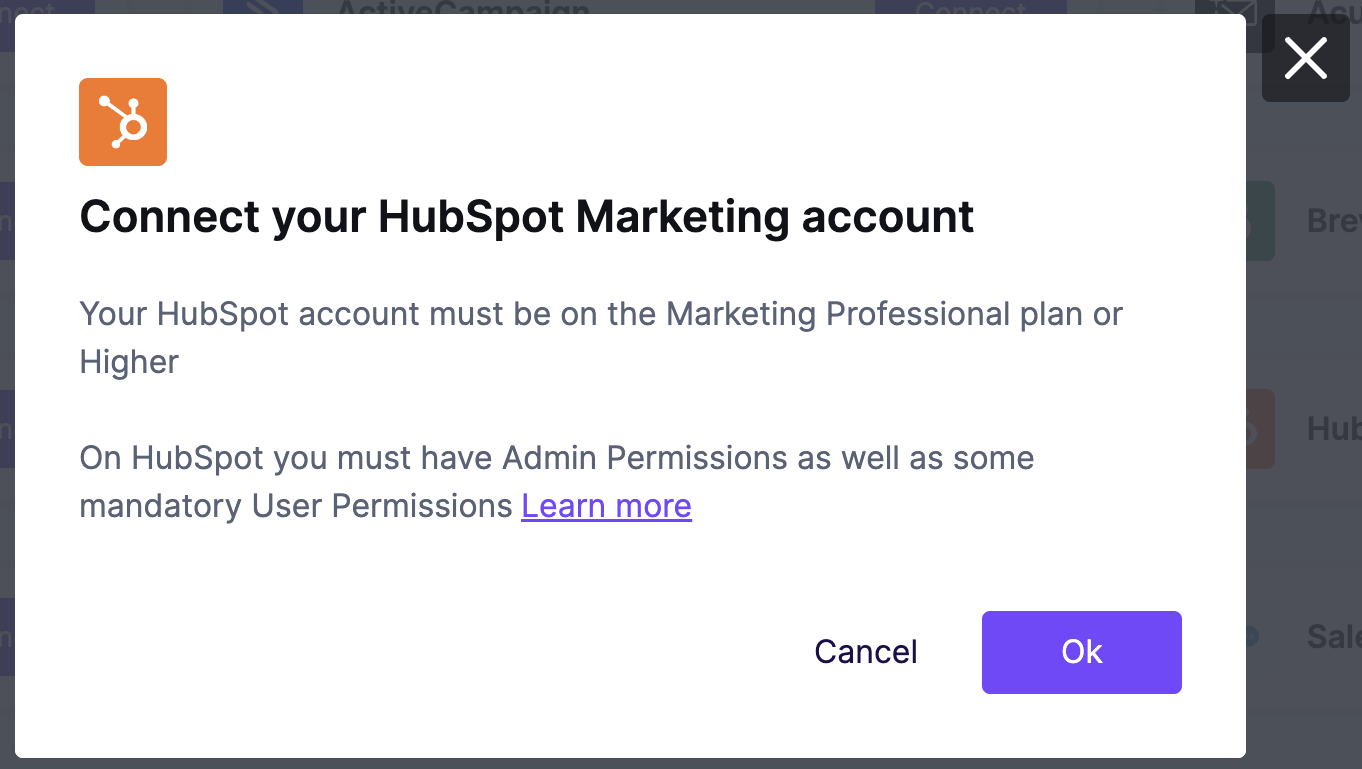 2. Connect from Export
When your page is ready, click on the Export button on the Page Details page.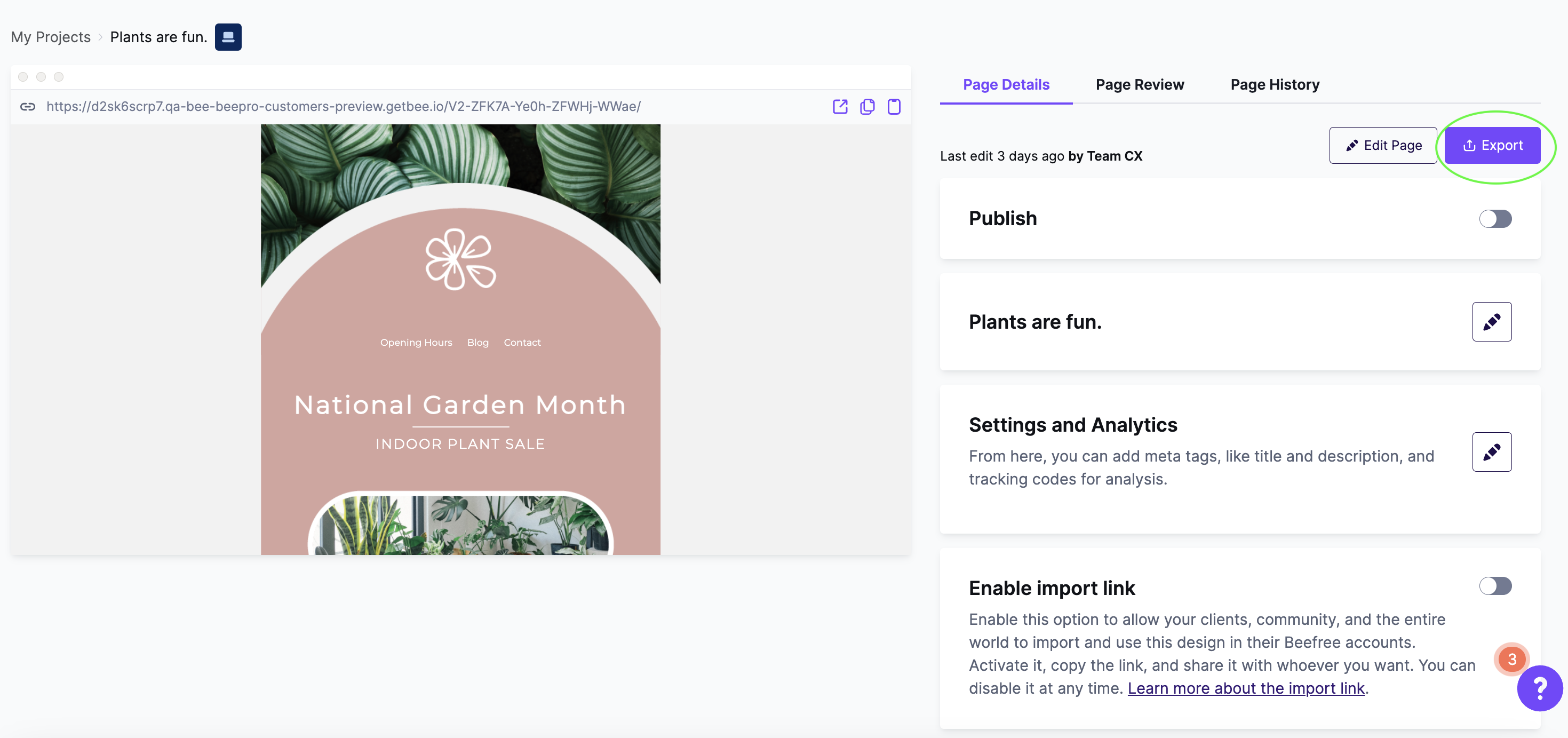 And then click on Push to your marketing platform.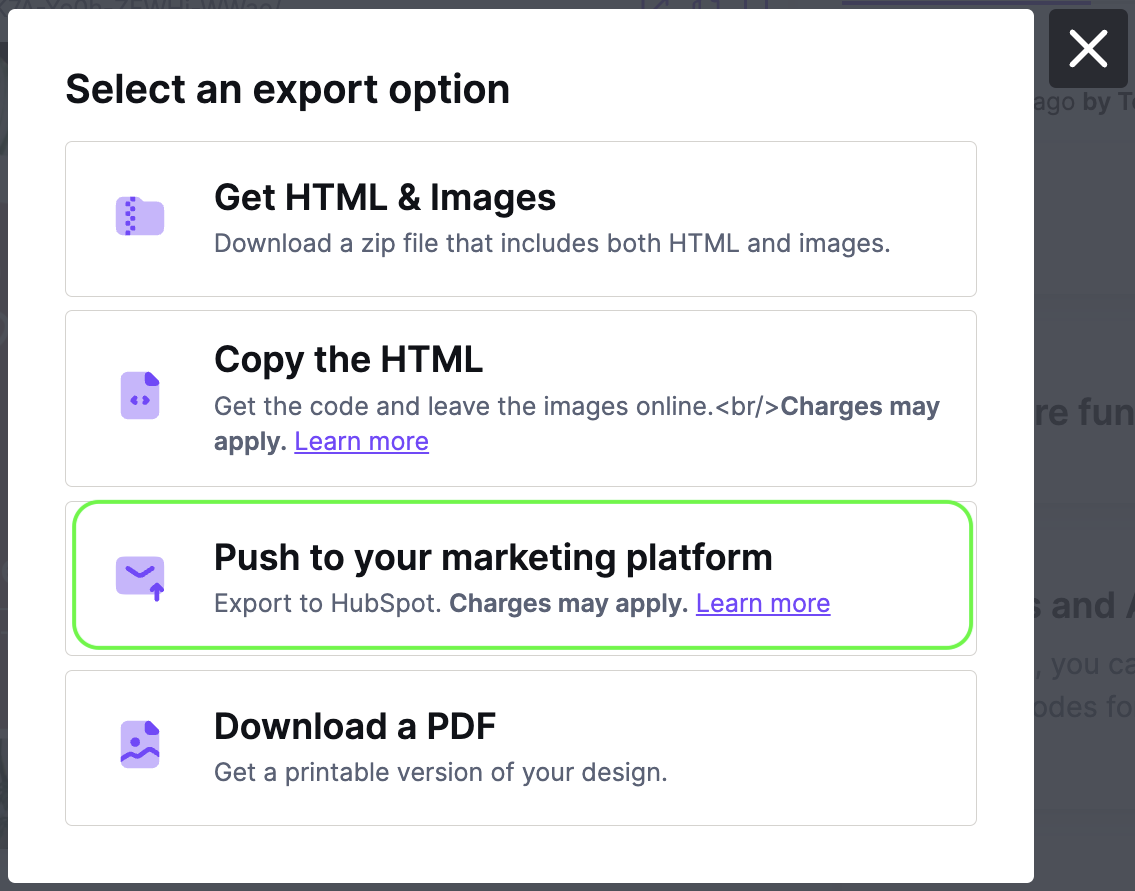 A new window will display the connectors list. Note that HubSpot is currently the only connector available for Pages. Select HubSpot and follow the steps to connect it.

If exporting a Page that you've already pushed to HubSpot, Beefree will recognize this. You can update the existing version in HubSpot using the Update the design option.* This export option will overwrite the existing version. If you want to export a new version of your page instead, use Create as new.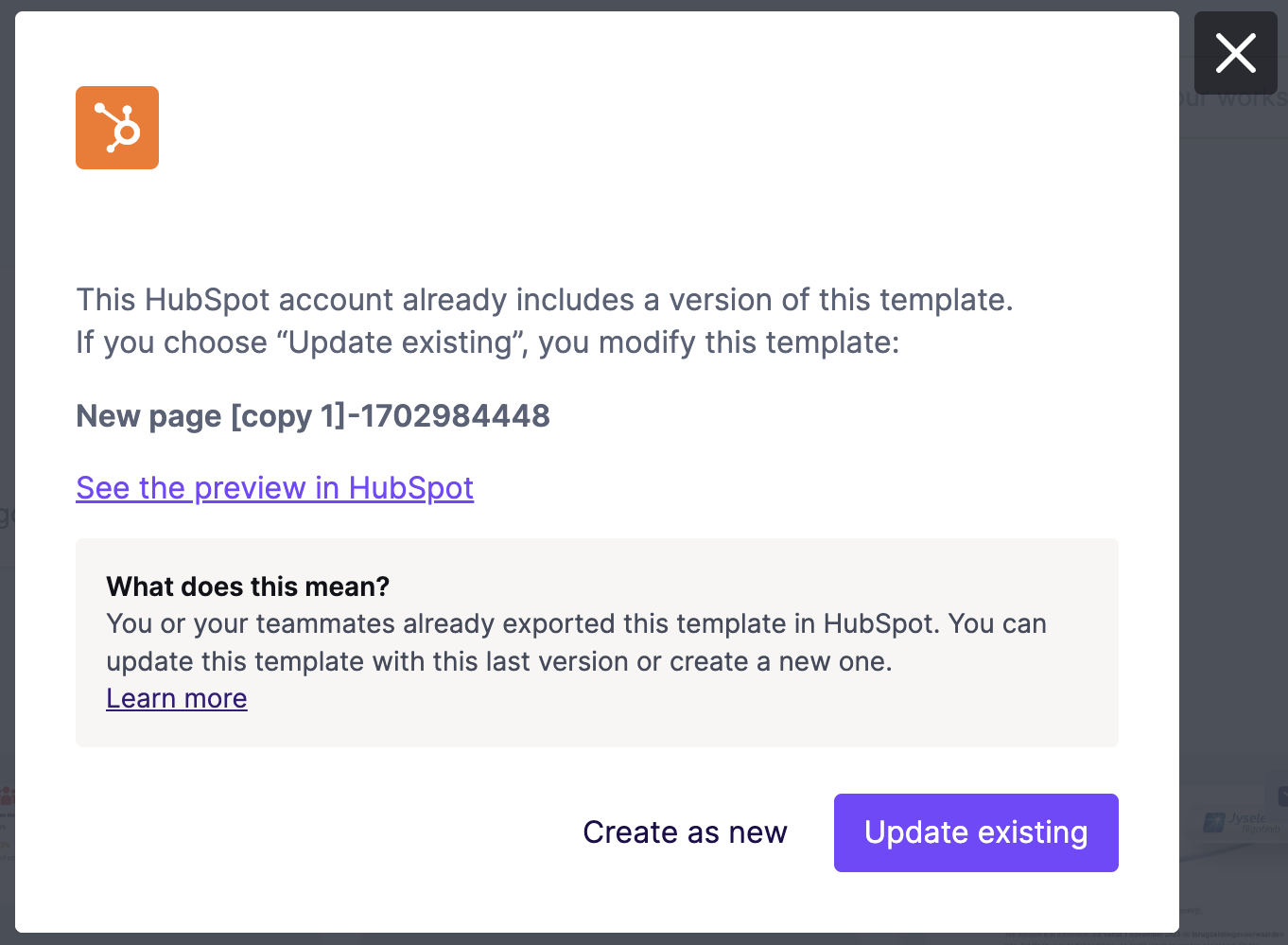 *If updating an existing design, changes will only reflect in the design itself. HubSpot will not reflect changes to the page name, title, or meta description.
Log in to your HubSpot account and your page will be available:
As a template when creating a new landing page in Landing Pages > Other Templates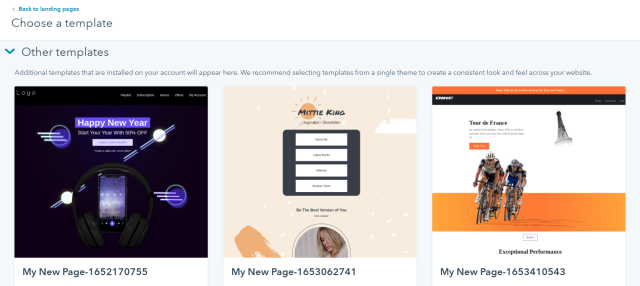 As an HTML file in Files and Templates > Design Tools, in a dedicated folder called beepro.

Frequently Asked Questions
Which version of HubSpot do I need?
You need HubSpot Marketing Hub Professional or higher.
HubSpot Marketing Hub Free and Starter do not support the features that are needed for Beefree to be able to "push" designs to your HubSpot account.
Is Beefree listed in the HubSpot integrations directory?
Yes, Beefree is officially listed in the HubSpot integrations directory.
You can find the official listing here.
I'm getting an error message that says that I do not have the right permissions. What can I do?
You must be a HubSpot Admin or at least use Admin account credentials to set up the connector.
For more details about user account roles in HubSpot, check the HubSpot user permissions guide.
Will the page title and meta description populate in HubSpot after export?
If you've added this information on the Page details, it will carry over to HubSpot upon export. However, this will only happen the first time you export a page. This information is not carried over if you are updating an existing design.
In either case, you can always update this information through the HubSpot platform.
Multiple Workspace / Customers
Do you have different workspaces and need to easily manage all your page designs and templates?
No problem! The Enterprise Version of Beefree allows you to set up different workspaces to better organize your landing page creation workflow. Enterprise allows you to specify different connectors for each workspace, so you never need to switch accounts.
For example, say you are a digital marketing agency with 10 clients that use HubSpot. With Enterprise, you can create 10 workspaces in Beefree. You can then connect each of them to their specific HubSpot account.
If you have any questions, feel free to contact us.