How to skip your trial account and subscribe to a BEE Pro plan
The My subscription area of your account will look a little different if you're in a trial period. Most notably, you'll only have access to the Overview tab. However, this page will include some options specific to the trial period, such as:
The date that your trial will expire.
The Enroll now button allows you to skip the trial and purchase immediately.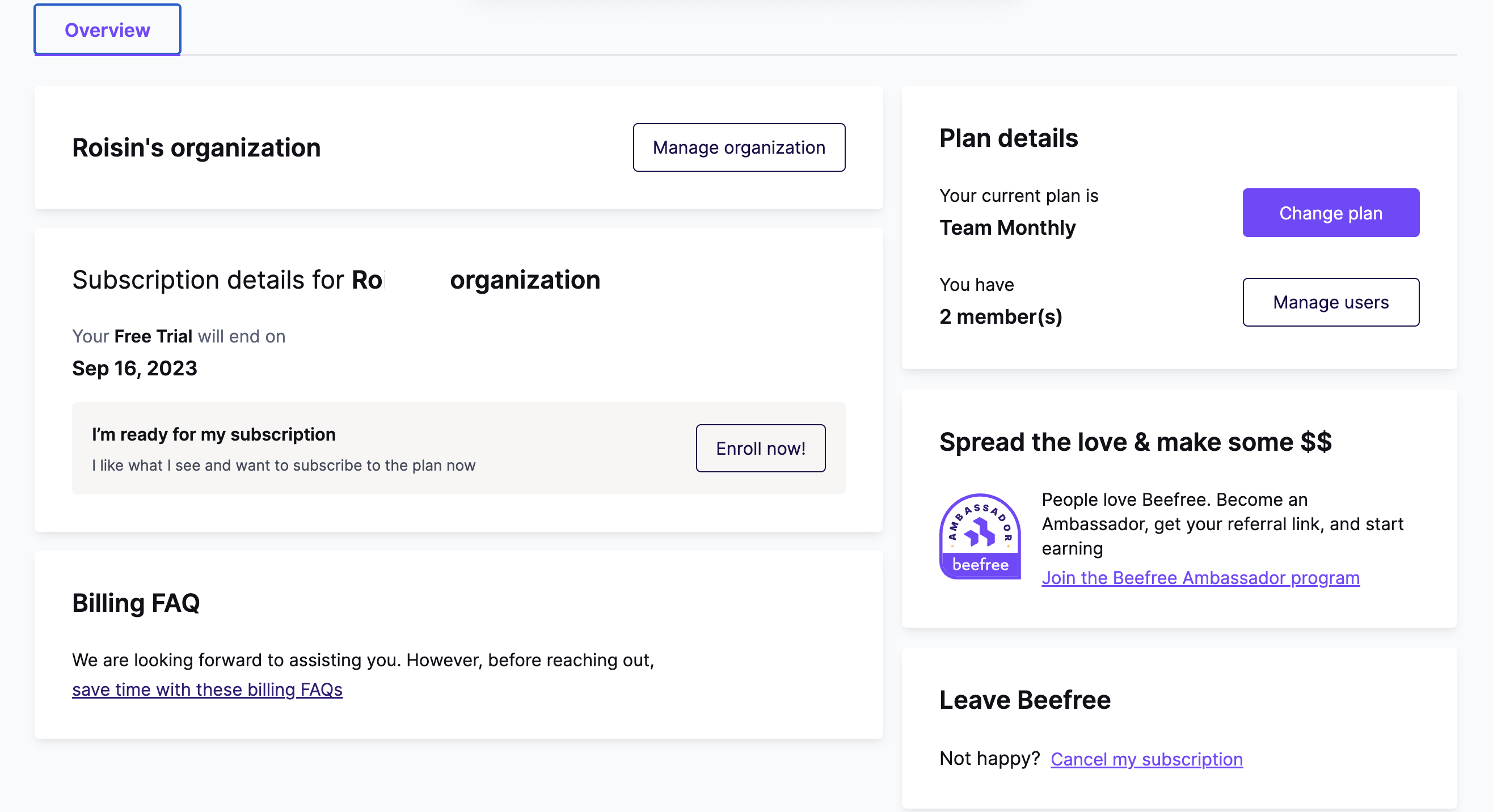 By using the Enroll now button, the platform will ask for credit card information. Otherwise, the platform will only ask for this information once the trial ends if you purchase a Team plan.
If you're looking to skip the trial to use a Free plan instead, use the Try another plan button.
If you have any questions, feel free to contact us.