Saved Rows
This article applies to all BEE Pro plans. However, some features may be limited or unavailable on the Free plan. How many times do you need to reuse the content in your designs? Have you ever created a footer that you spent time optimizing and want to use everywhere? That's what BEE is about: beautiful designs, fast. Saved rows are a great feature to speed up your design efforts.
Save and reuse footers, headers, and other content
Users of BEE Pro can save content and use it again later. We call this feature Saved rows, and it's available in all BEE Pro plans. Limitations apply in the Free plan.
When editing a design in your BEE Pro account, you can design a custom row (e.g. a header, a footer, a "Product of the Month" section, etc.), save it, and easily reuse it in other designs. Find your saved rows in the builder's Rows tab by selecting My Saved Rows, or a custom saved row category.
There are many ways you can use Saved rows. Here are just a few options:
Design a custom footer and use it whenever you need it

Update your set of templates with just a few clicks

Split a template into different pieces that can be used in multiple layouts
This article provides an overview of using Saved Rows. For more information on how this feature works, be sure to check out the following articles as well:
Introduction
If your account has multiple users, you may be interested in how user roles affect this feature. If you're using Enterprise, you may also want to know how saved rows interact with your workspaces. 
If you are using a Free account, please keep in mind that you can only have two saved rows at a time. 
Find the icon
You will find a save icon:
In the Row actions toolbar.
In the Row Properties panel shown when selecting a row.
This icon is available for all rows in any design you have created.

Pick a name and save
After clicking on the Save icon, pick a name and a Category for your new saved row. Click on Create to confirm and save it.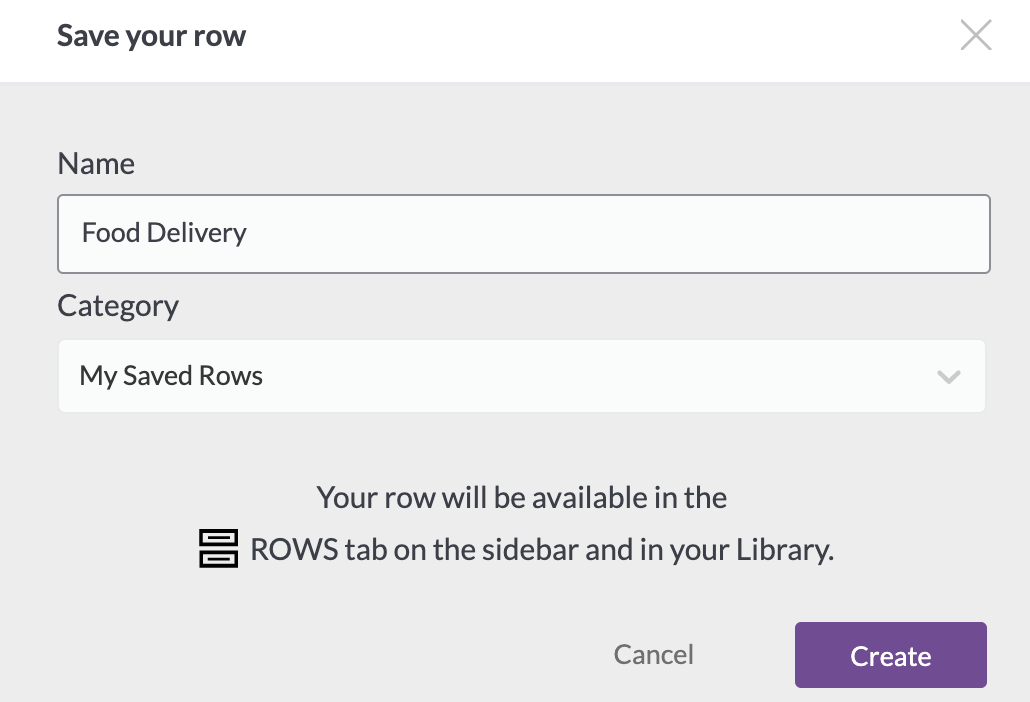 You can save up to fifty rows in each category. If you are using a Free plan, "My Saved Rows" is the only category you can use.
Reuse your saved row
Once a row has been saved, you can find it in the builder's Rows tab. It is listed under its associated Category. If you have multiple rows, they are sorted from newest to oldest.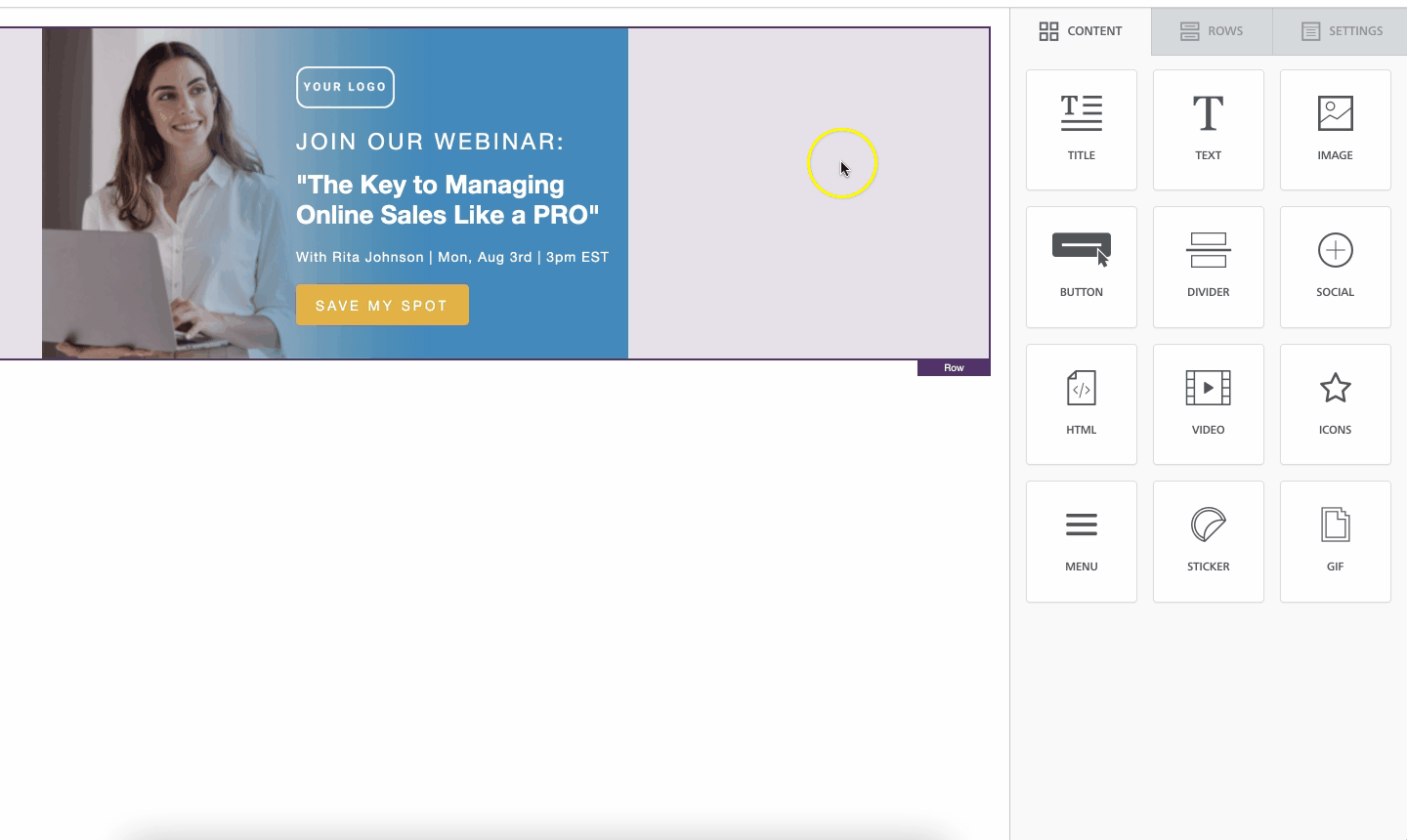 Note that you will only see 30 rows populate in the builder sidebar due to loading limitations. Use the Search by keyword field to search for the names of your saved rows.
How User Roles and Permissions Affect this Feature
This feature is not available in the Free BEE Pro plan.
All users in your BEE Pro account can reuse a saved row, but only Owners, Admins, and Managers can save and manage rows. For more information read User Roles and Permissions in BEE Pro.
| | | | | | |
| --- | --- | --- | --- | --- | --- |
|   | Owner | Admin | Manager | Editor | Contributor |
| Save & manage rows | | | |   |   |
| Use saved rows in the builder | | | | | |

How Workspaces Affect this Feature
For Enterprise plan users there is a big plus! Saved rows are workspace-specific. When a new row is saved, it becomes available only inside that specific workspace.
Next: Designing with Saved Rows
If you have any questions, feel free to contact us.