Message Status is a feature released to all BEE Pro users in March 2019. It's available on
all BEE Pro plans
.
In BEE Pro you can specify the production status for a message, choosing between 3 available statuses:

The status is set on the message details page when editing the message details. The
Message details
page is the page you get to:
after working on a message in the editor, or by clicking on
View details
from the action drop-down for any message listed in a
Project
.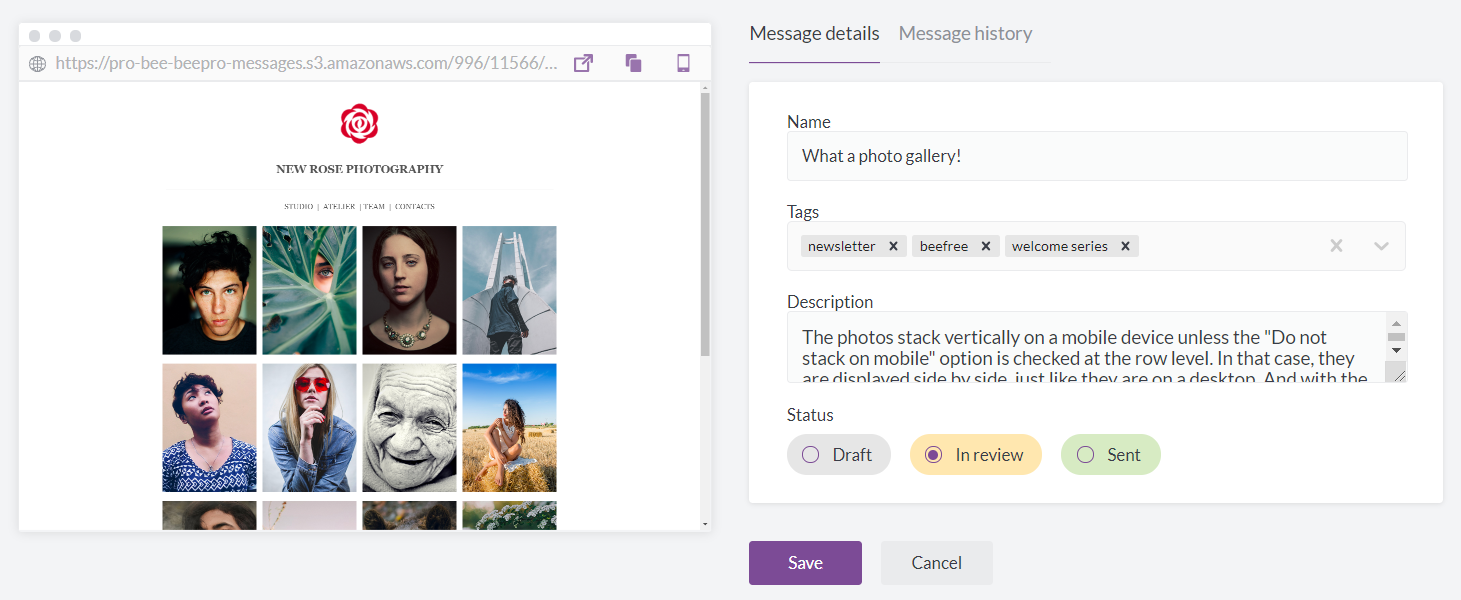 Once it's been set, the message status is shown both on the message details page itself, and when viewing messages within a Project, both in List view...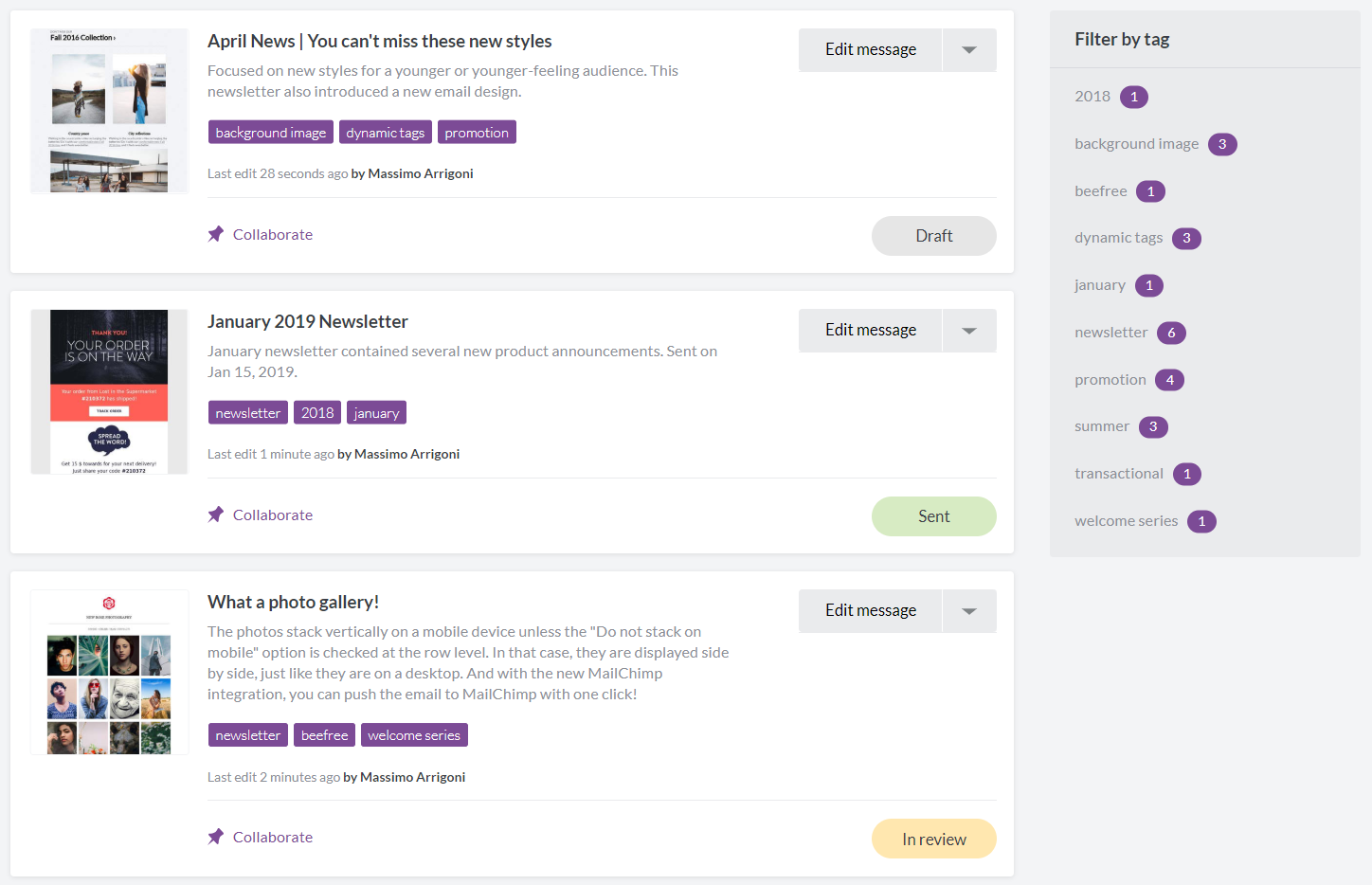 and in Grid view.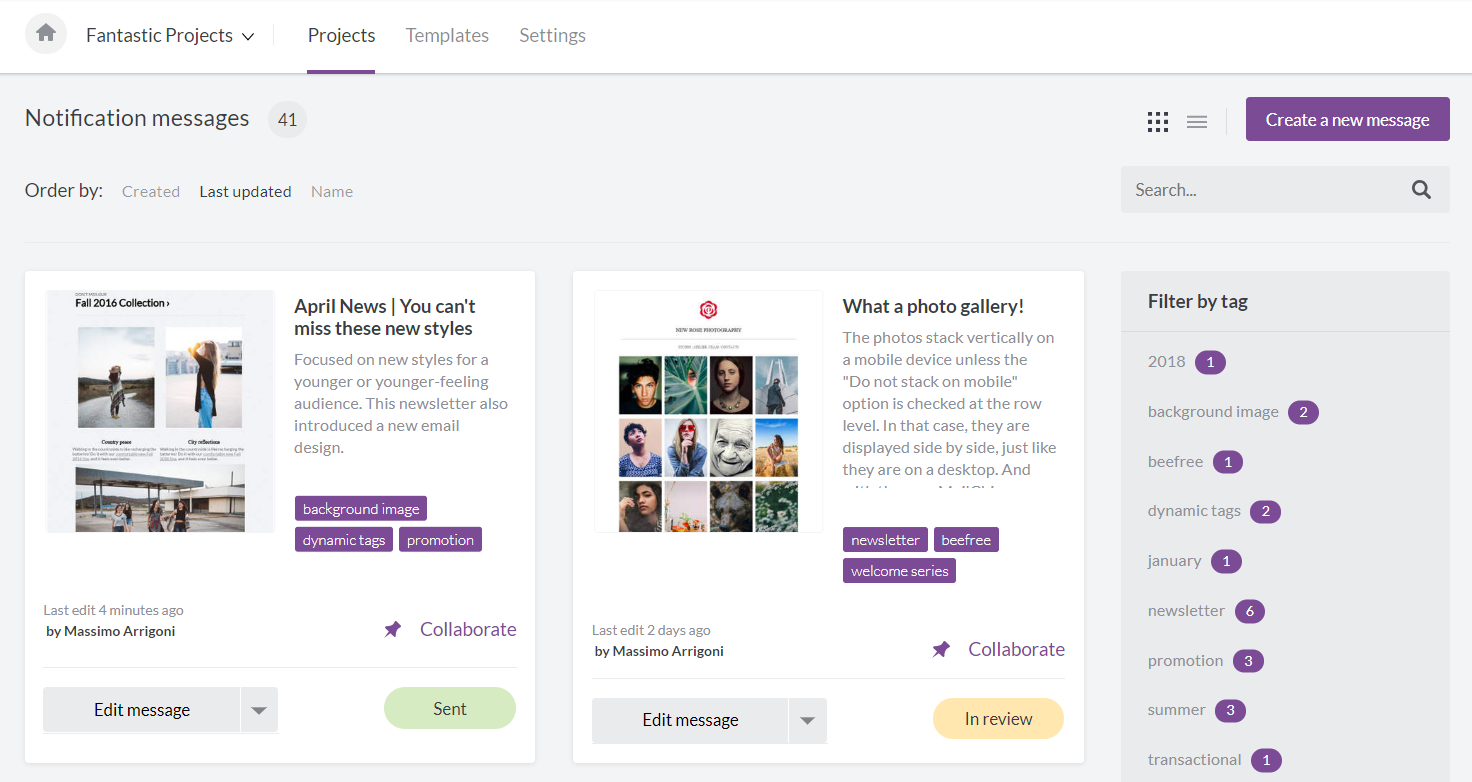 We hope it helps you better manage your email production workflow. If you have any comments or suggestions on this feature, please post them below. Thanks much!