Using design status
BEE Pro becomes Beefree
We're still the same design suite you know and love, just with a new name. Our team is working hard to update our documentation, but you might still see some information or screenshots that are out of date.
This article applies to both versions of the builder in all plans.
In Beefree, you can specify the status of a design by choosing between 3 available statuses:

The status can be set on the design details page when editing the details. The Details page is where you land after exiting the Beefree builder. You can also find this page by selecting View details from the drop-down menu on the design list.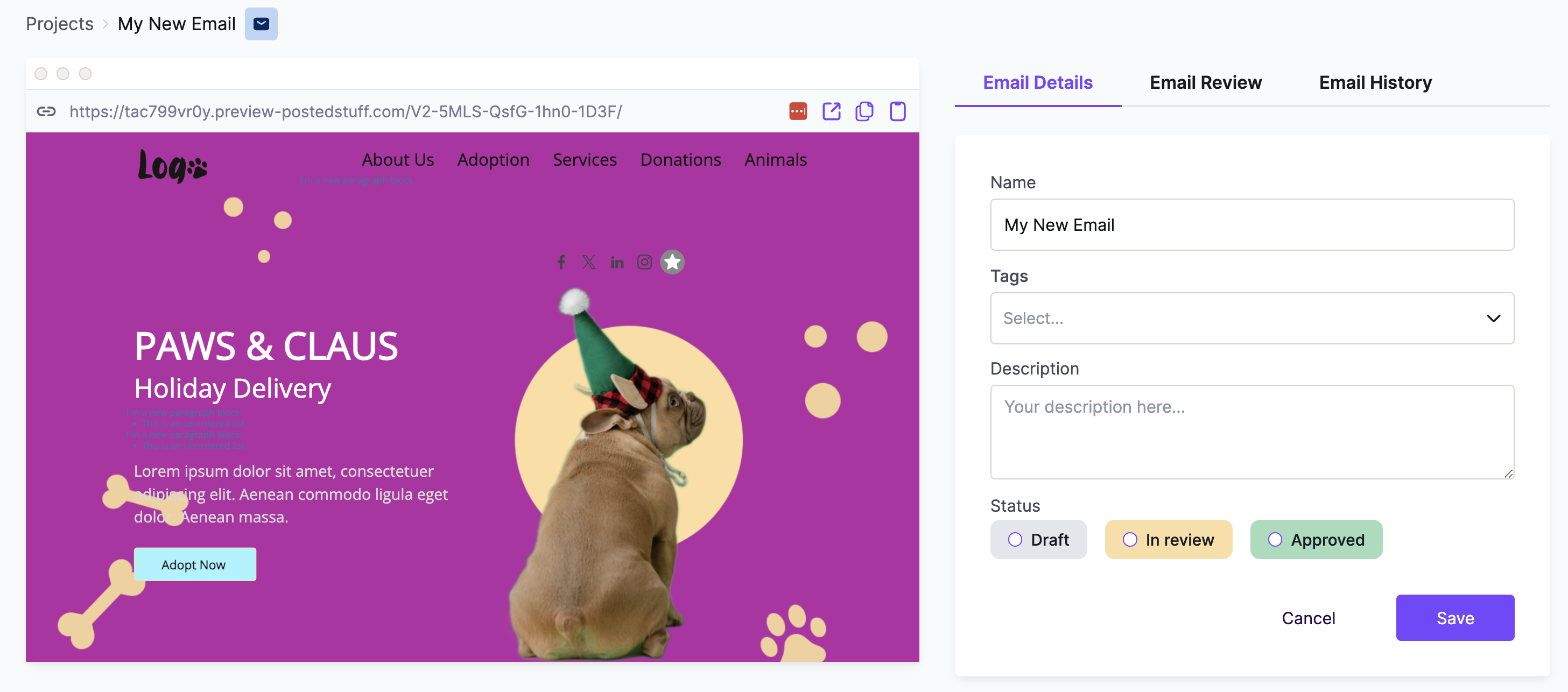 Once a status is applied, it is shown on the design details page. If you're storing the design in a project folder, this label populates in the design list as well.