Viewing and finding emails and pages
Overview
While working in BEE Pro, you'll likely spend the majority of your time working in the catalog. Your catalog will be stored inside of the projects of your BEE Pro account. Projects is a tool to help you manage and organize your email and page creation workflow.
When you first create a BEE Pro account, a project titled "My project" will be available by default. If you've imported an email or a page from BEE Free, this is where that email or page will be stored.
Once you enter "Projects", the first view is the list of emails and pages already created and/or imported.
You can set the grid view:
Or the list view:
The email and page list in your project is sorted based on the date of the last update. You can also use the drop-down menu in the upper left-hand corner to sort by creation date or name instead.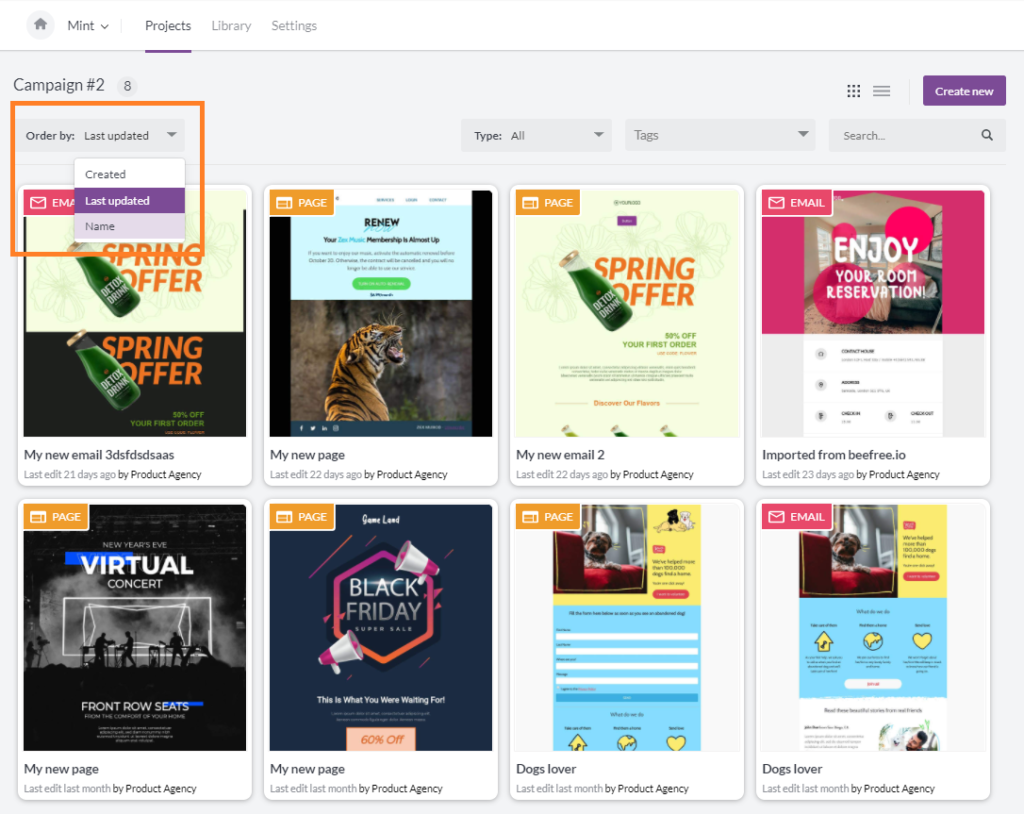 Another option available in the list/grid view of a project is to filter all elements per Email or Page to make the search of an email or page simple and quick.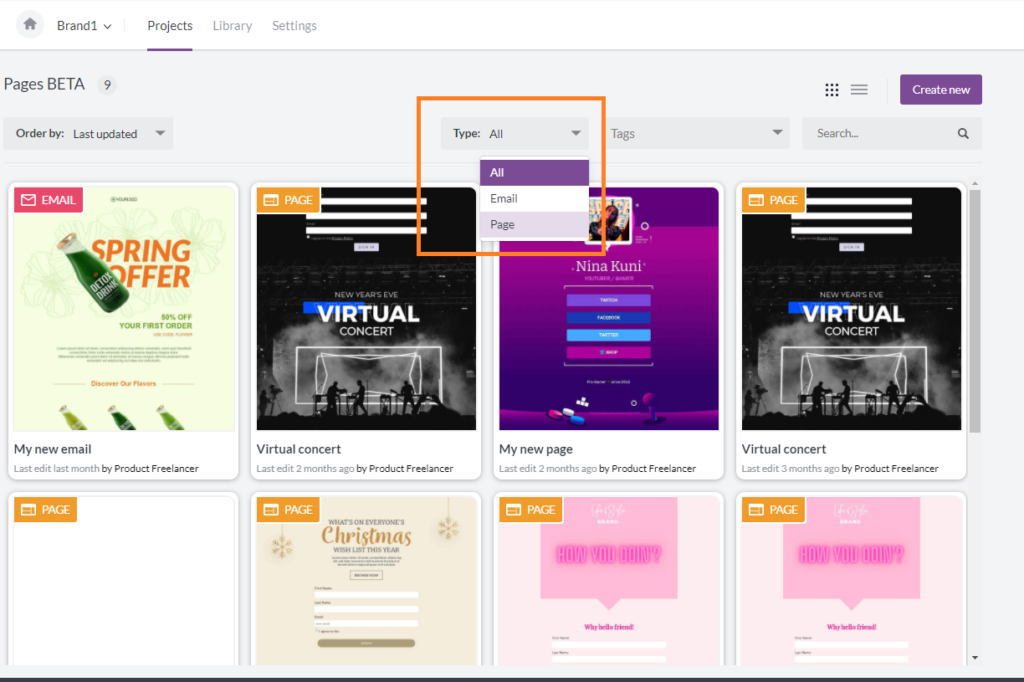 You can use also the search feature to locate an email or a page by a keyword. If you are utilizing email or page tags, you can also click on a tag to view all emails and pages that share the same tag.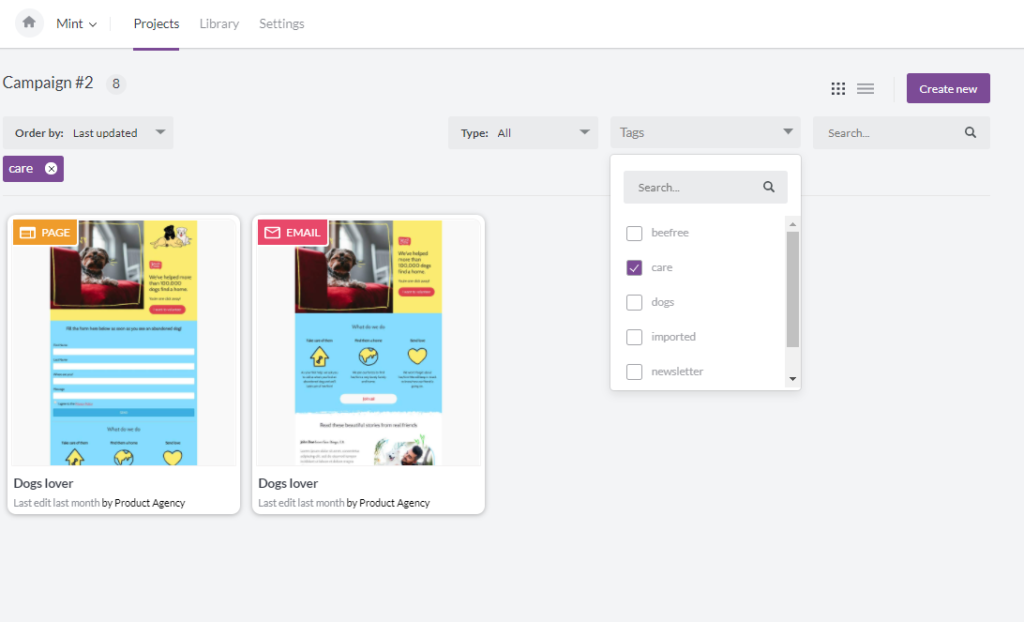 For each email and page, BEE Pro shows:
A thumbnail

Email or Page icon

The name

The description

Tags

Who last edited the email/page and when

Link to Collaborate (Team and Agency plans)

A bulk selection checkbox (when hovering over the design thumbnail)
Using the drop-down menu available for each email "Edit email" and for each page "Edit page", you can:
Edit the email/page

View Details (email details and page details)

Send test (just for emails)

Copy the email/page

Move the email/page to another project

Export the email/page

Delete the email/page
Edit email: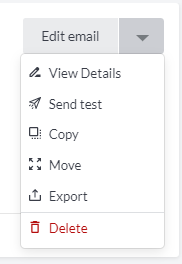 Edit page: