Using the image editor
BEE Pro becomes Beefree
We're still the same design suite you know and love, just with a new name. Our team is working hard to update our documentation, but you might still see some information or screenshots that are out of date.
This article applies to both versions of the builder in all plans.
Editing Images in Beefree
The Beefree builder includes an image editor that allows you to crop easily, rotate, resize, apply filters/frames, add stickers... and much more - to any image without leaving the builder.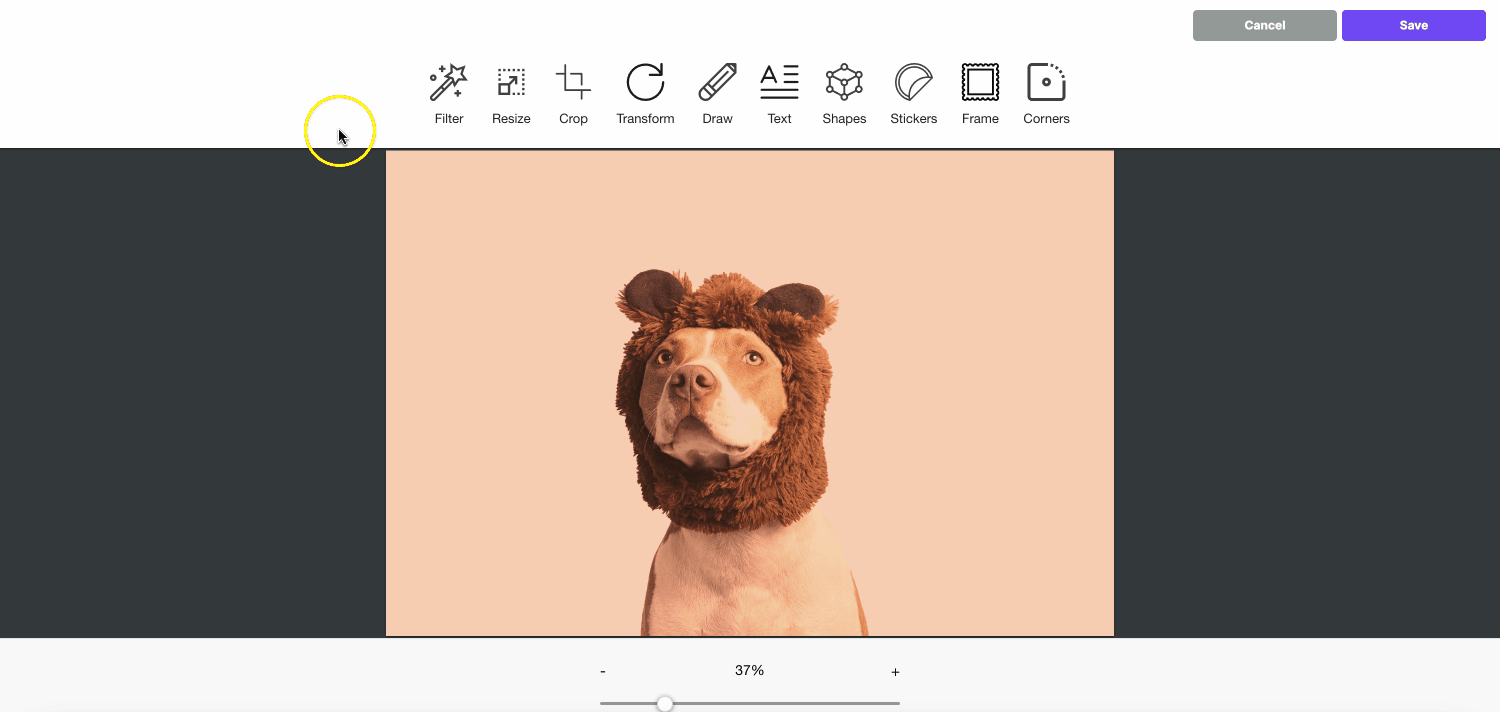 Accessing the Image Editor
When you select an image in the builder, you'll see an "Apply effects & more" button. Click on it to access a tool that allows you to edit the image in various ways.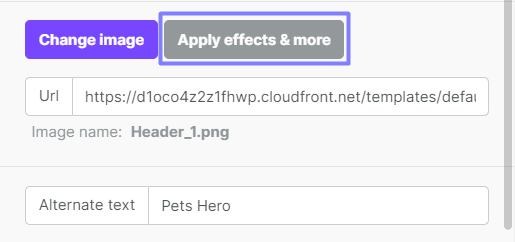 The editor has many cool features, from filters to resizing and cropping tools.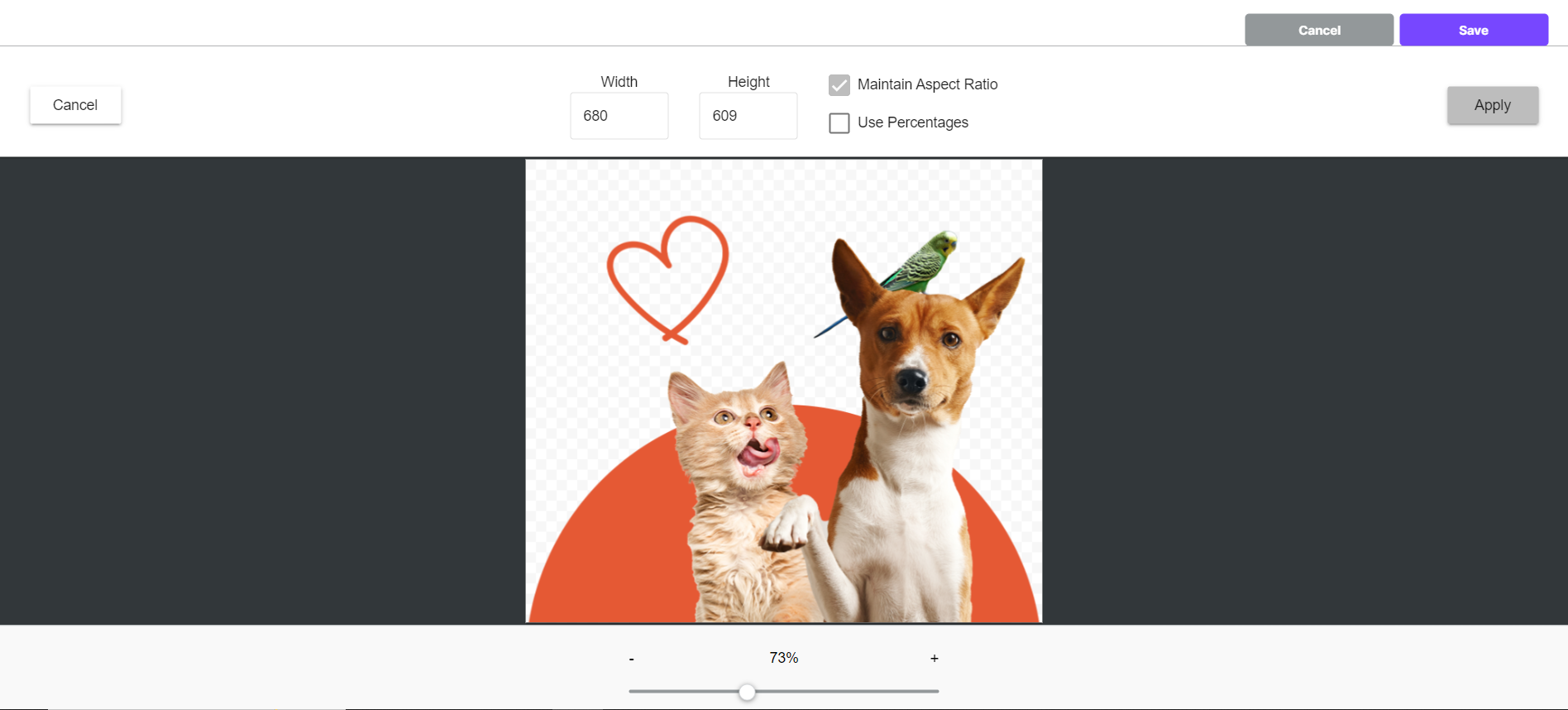 You can quickly and easily change the image size: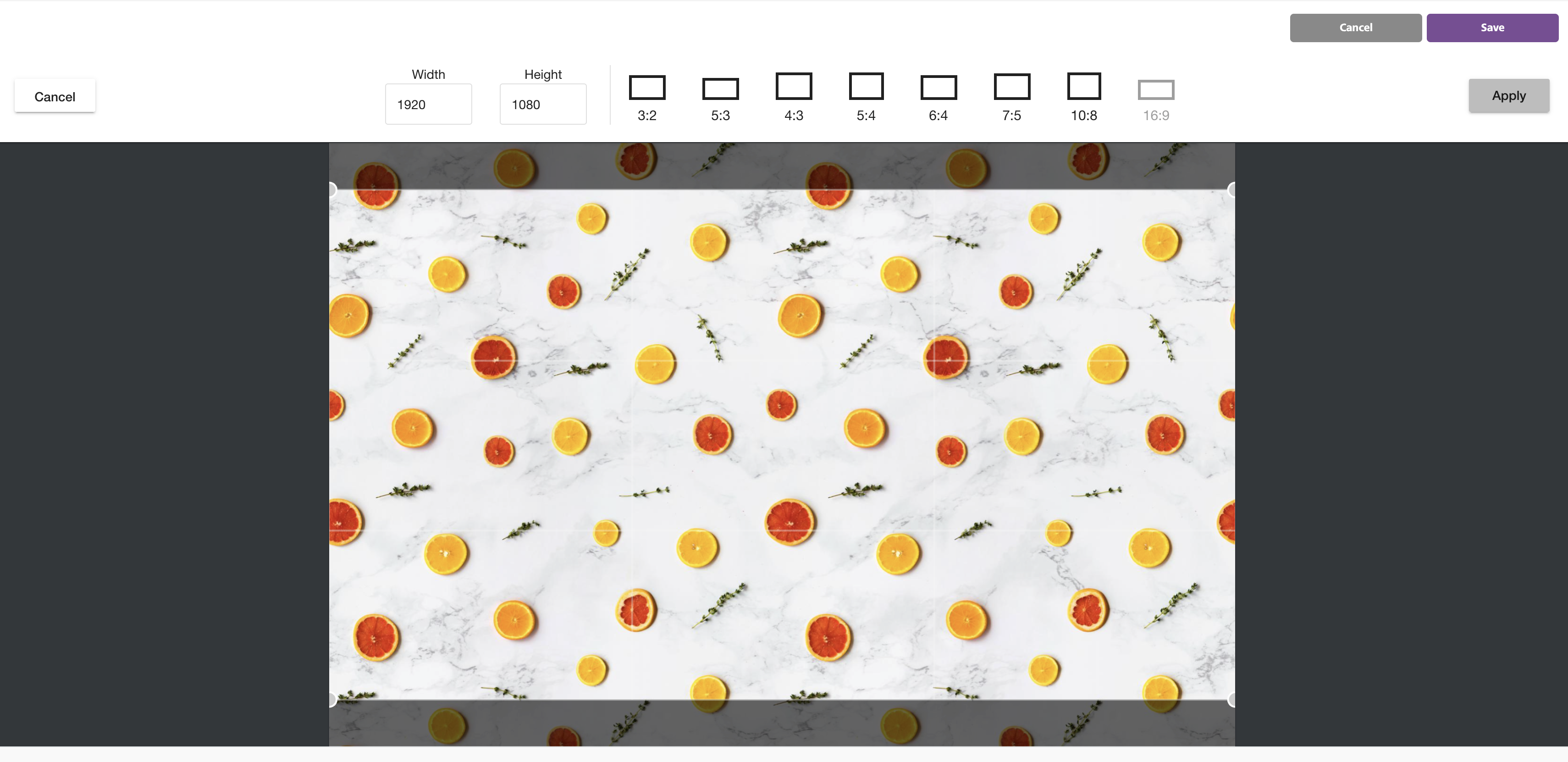 Apply some cool stickers: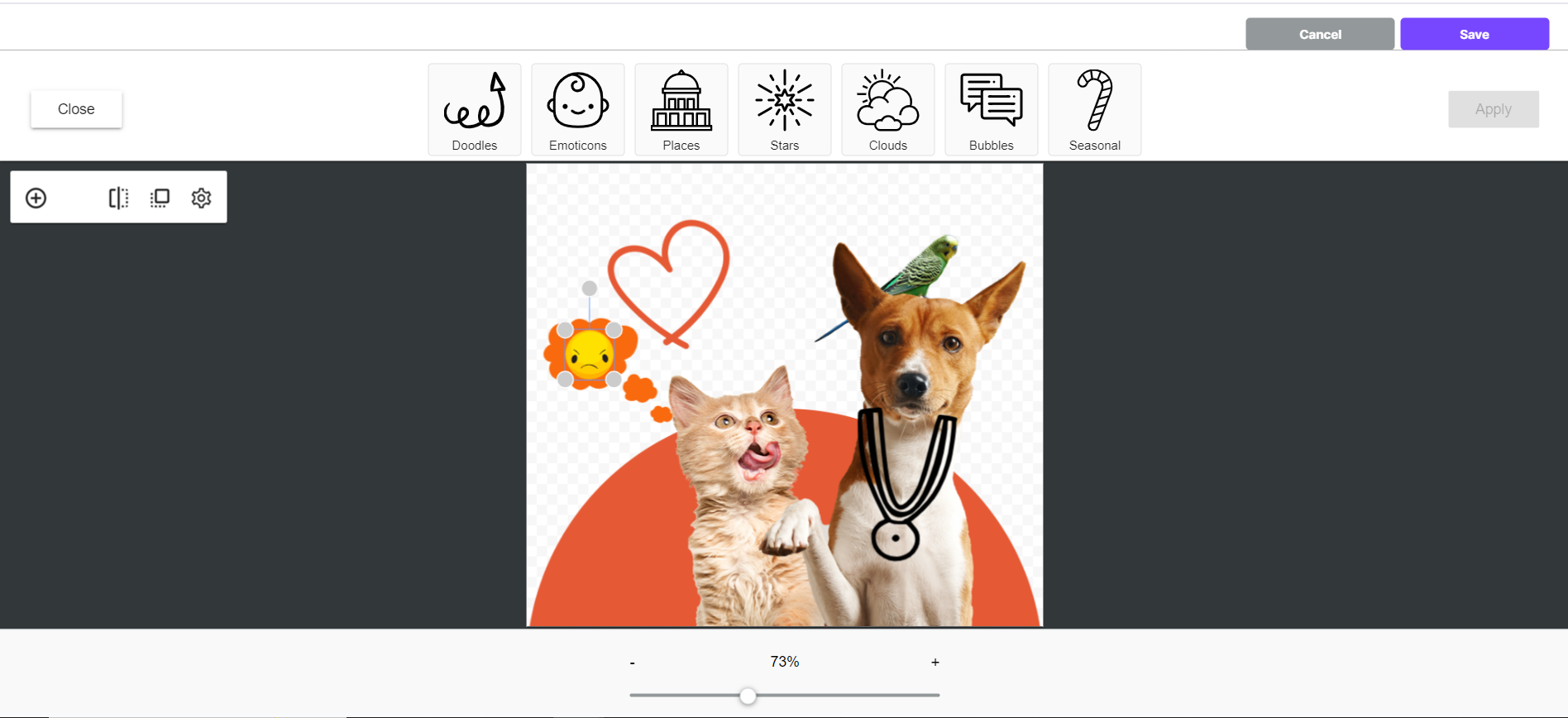 Several predefined filters are available to help you quickly change the look of the image.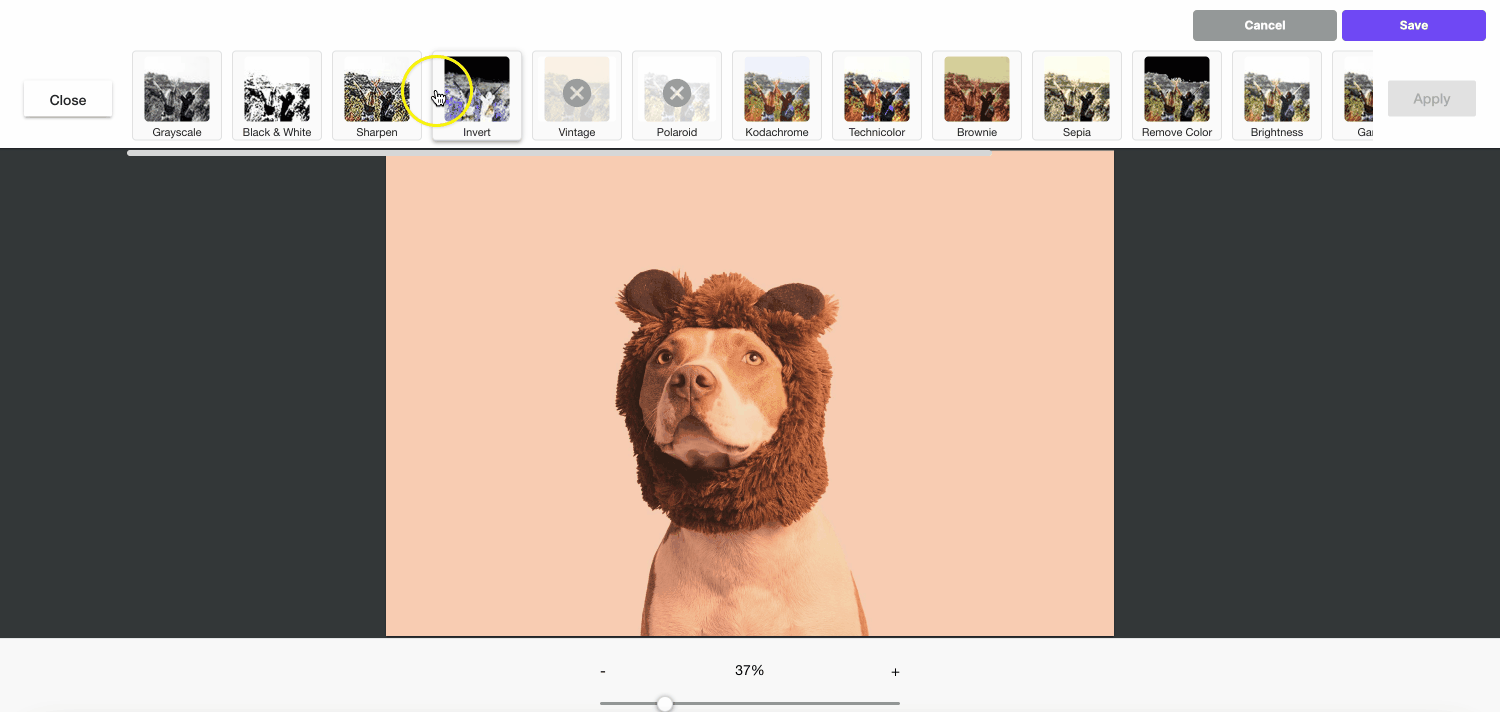 You can also edit your image to set round corners. Note that the image should be in PNG format to have a transparent background.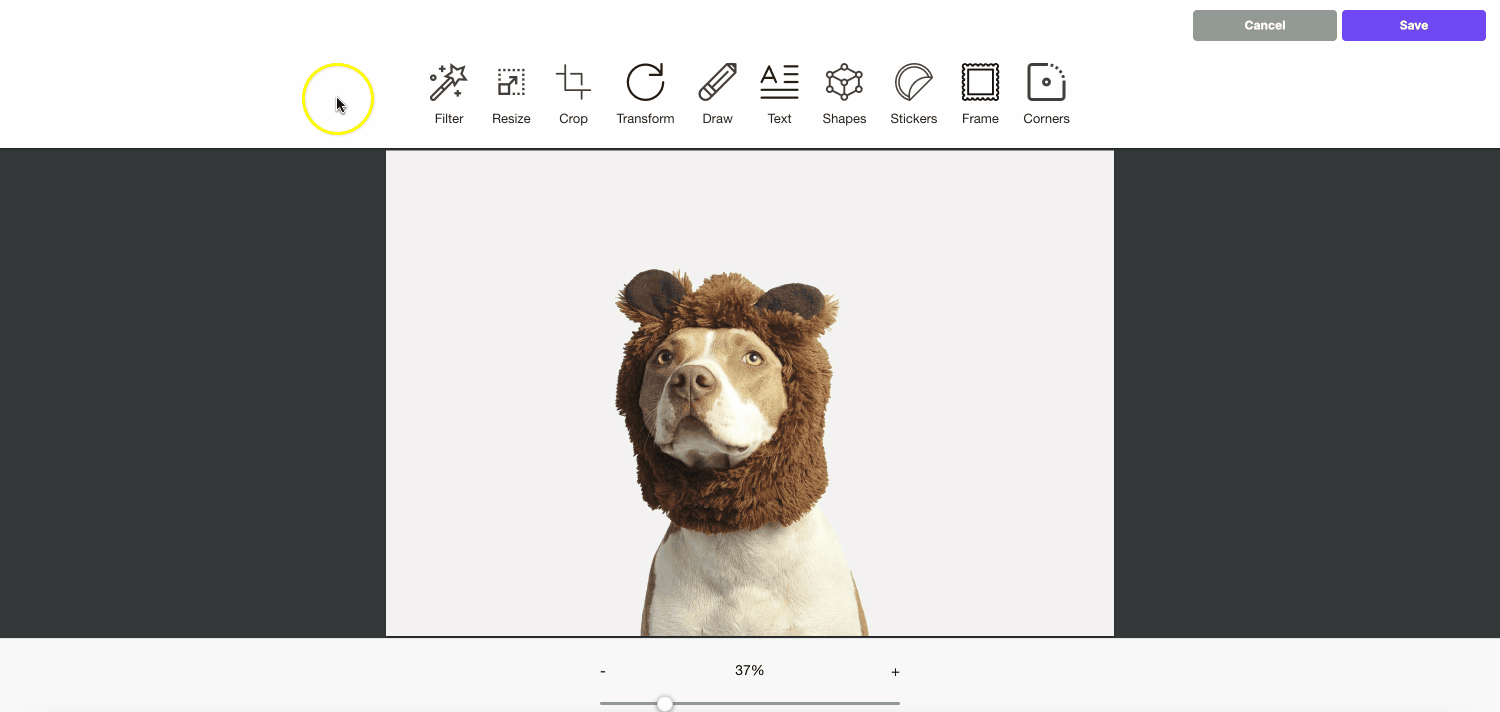 If you have any questions, feel free to contact us.