Adding GIF animations & animated stickers with GIPHY
This article applies to both versions of the builder in all BEE Pro plans.
Add some fun to your emails and landing pages with a GIF animation. It's easy, quick, and free of charge. Available on both BEE Free and BEE Pro.
All you need to do is to drag & drop the GIF or STICKER content block into your design...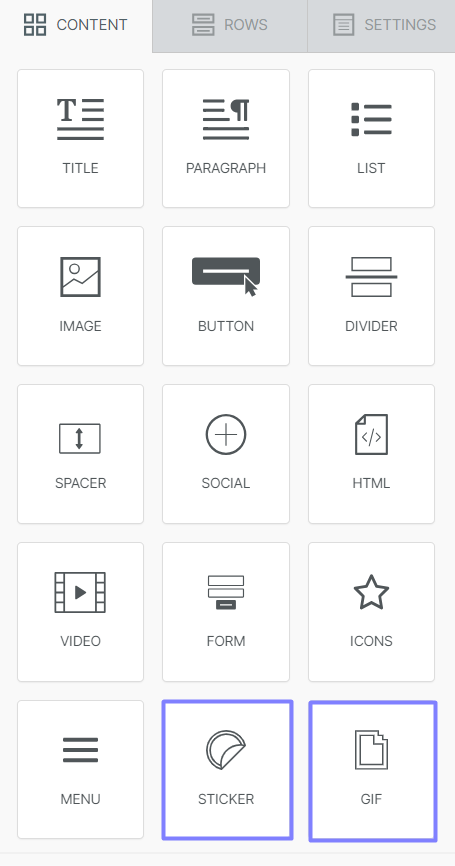 ... and then click on Browse Gifs (or Browser Stickers).

BEE will open a pop-up window that allows you to search the huge gallery of GIF animations and animated stickers powered by GIPHY, which - in their words - is "the best way to search, share, discover and create GIFs on the Internet."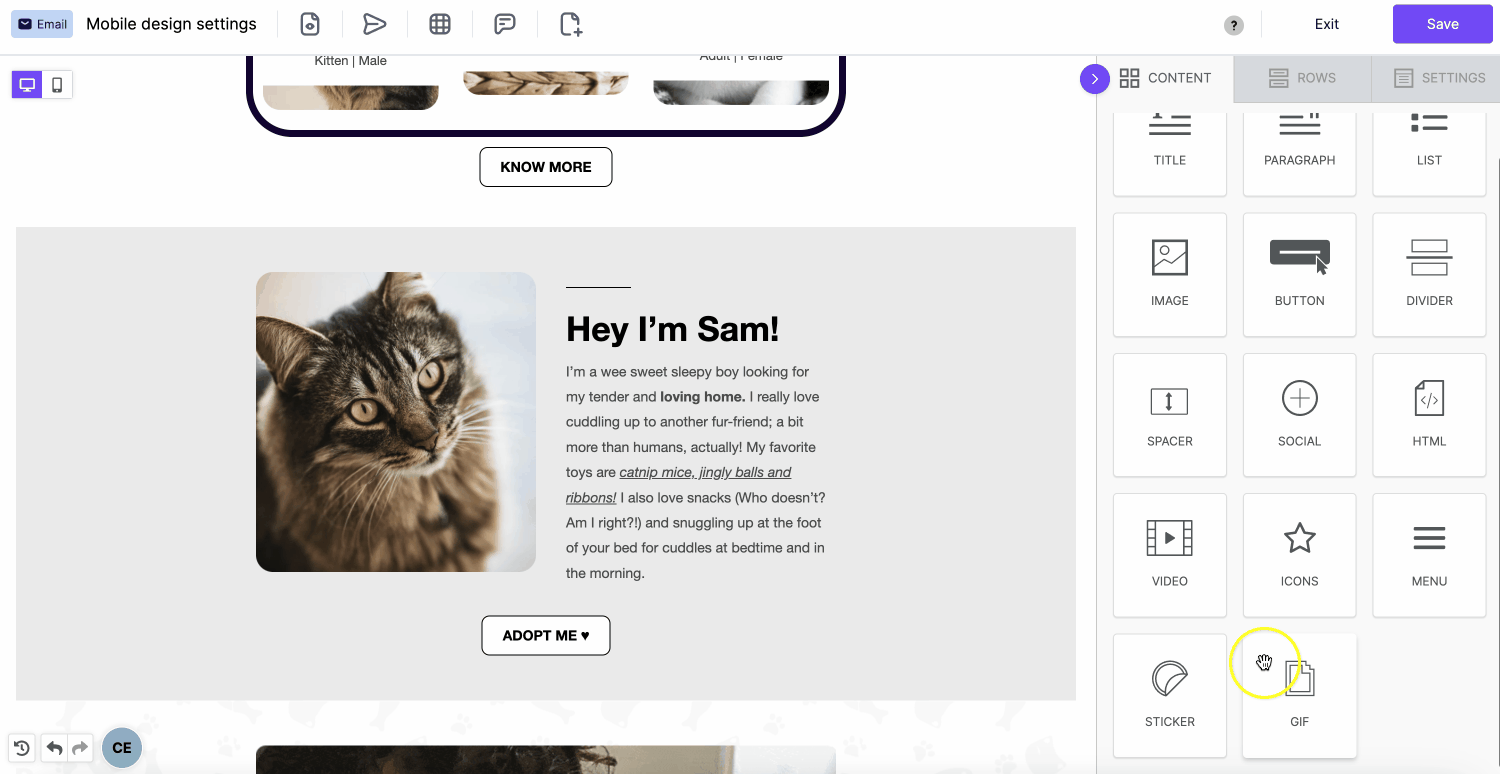 Enjoy!
If you have any questions, feel free to contact us.