Adding GIF animations & animated stickers with GIPHY
BEE Pro becomes Beefree
We're still the same design suite you know and love, just with a new name. Our team is working hard to update our documentation, but you might still see some information or screenshots that are out of date.
This article applies to both versions of the builder in all plans.
Add some fun to your emails and landing pages with a GIF animation. It's easy, quick, and free of charge.
All you need to do is to drag & drop the GIF or STICKER content block into your design...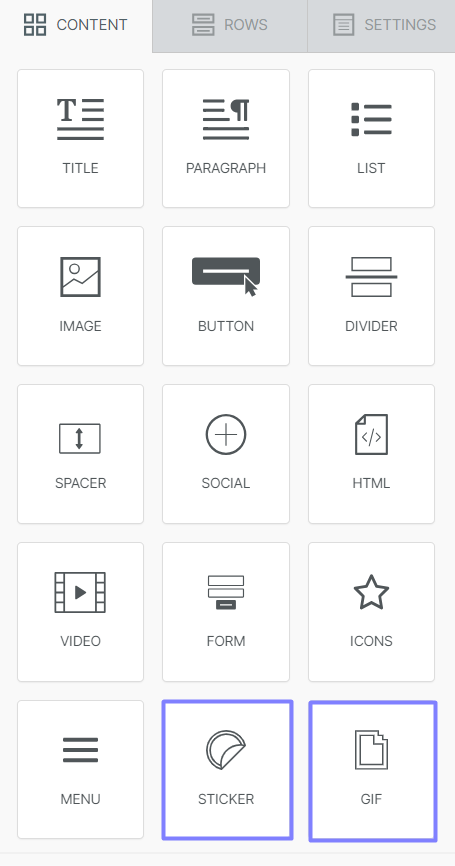 ... and then click on Browse Gifs (or Browser Stickers).

The editor will open a pop-up window that allows you to search the huge gallery of GIF animations and animated stickers powered by GIPHY, which - in their words - is "the best way to search, share, discover and create GIFs on the Internet."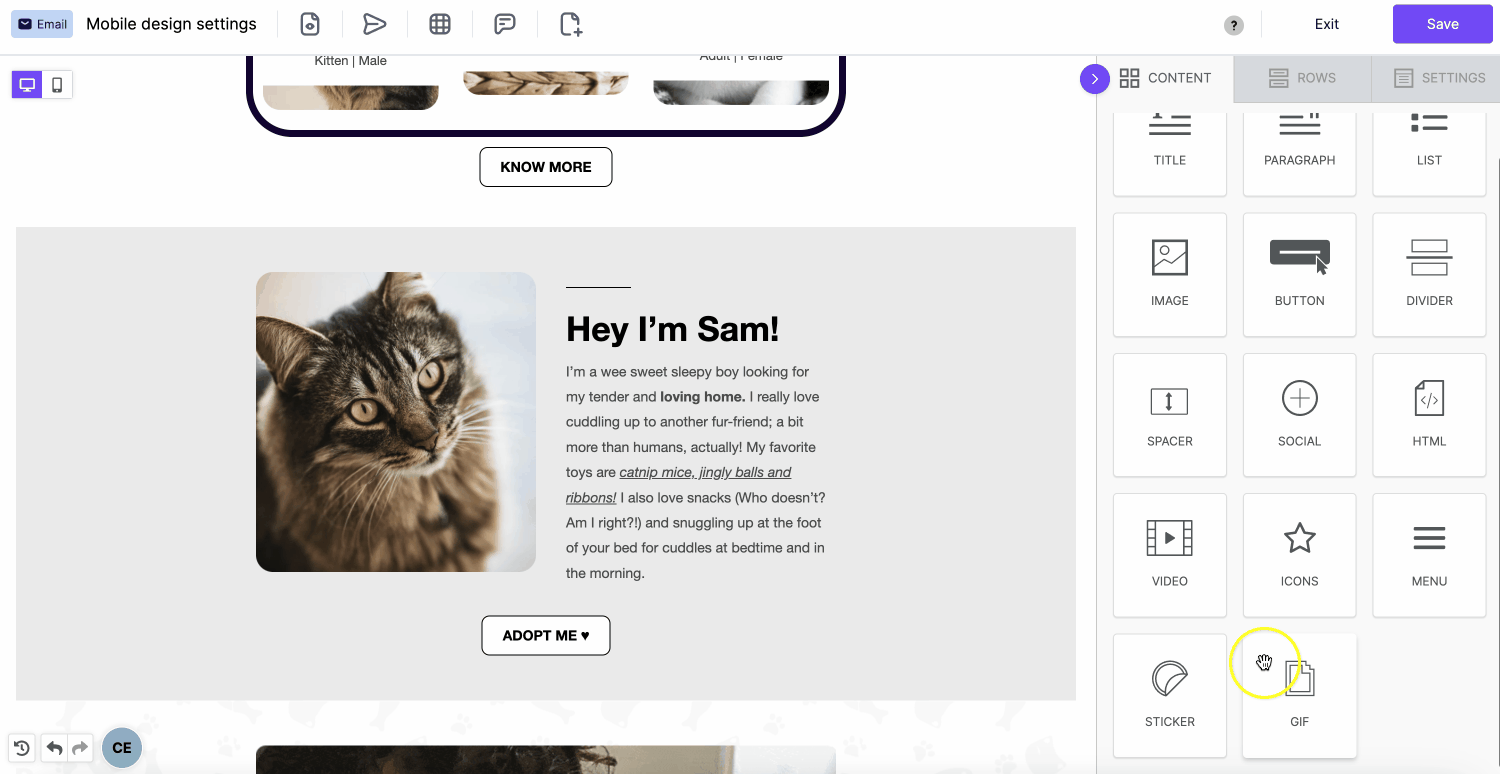 Enjoy!
If you have any questions, feel free to contact us.