Working with titles in BEE Pro
Overview
The title block is available on BEE Free and on all BEE Pro paid plans. This new content block allows you to set a hierarchy within your message by using header tags.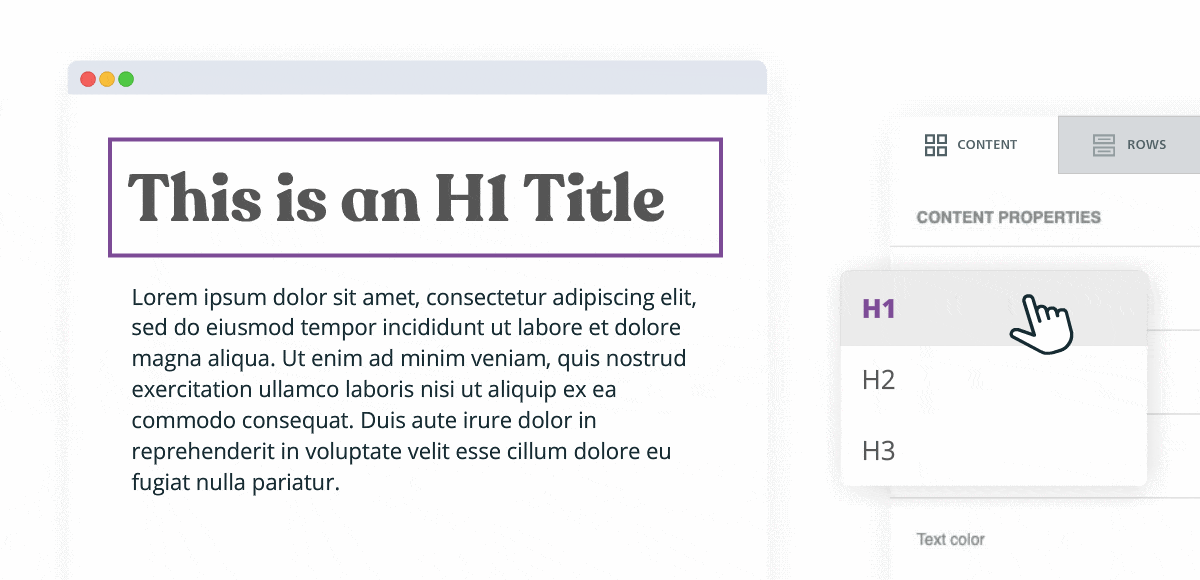 Using Titles
The Title content block allows you to set the H1/H2/H3 tag without using custom HTML. This allows you to order your message in a way that is compliant with web accessibility standards. If you're using BEE to design landing pages, then this feature will help you with SEO as well.
How it works
You can find the title block in the editor sidebar: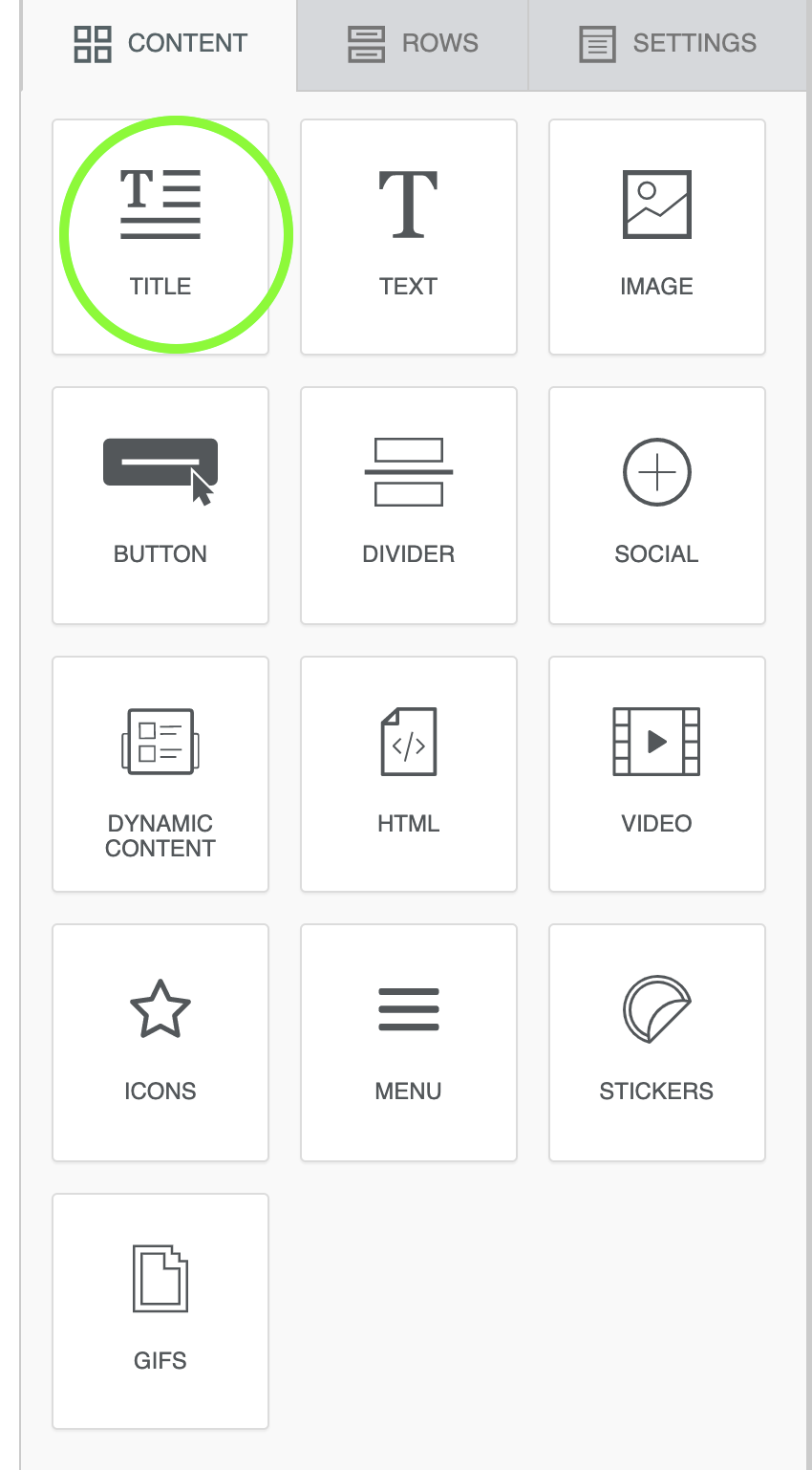 The title content block works much like the text content block, except many of your text formatting options have been removed from the text toolbar and placed in the editor sidebar instead. When you drag it over to the editor stage, you'll see some familiar content:

The title content block, however, is the only text-based content block that will produce header tags upon export.
Use cases
Accessibility: Allows screen readers to read the content of your message properly
SEO: Search engines favor the content of headers and will look for keywords formatted as such when provided people with search results.