Working with titles
BEE Pro becomes Beefree
We're still the same design suite you know and love, just with a new name. Our team is working hard to update our documentation, but you might still see some information or screenshots that are out of date.
This article applies to both versions of the builder in all plans.
Overview
This content block allows you to set a hierarchy within your design using header tags.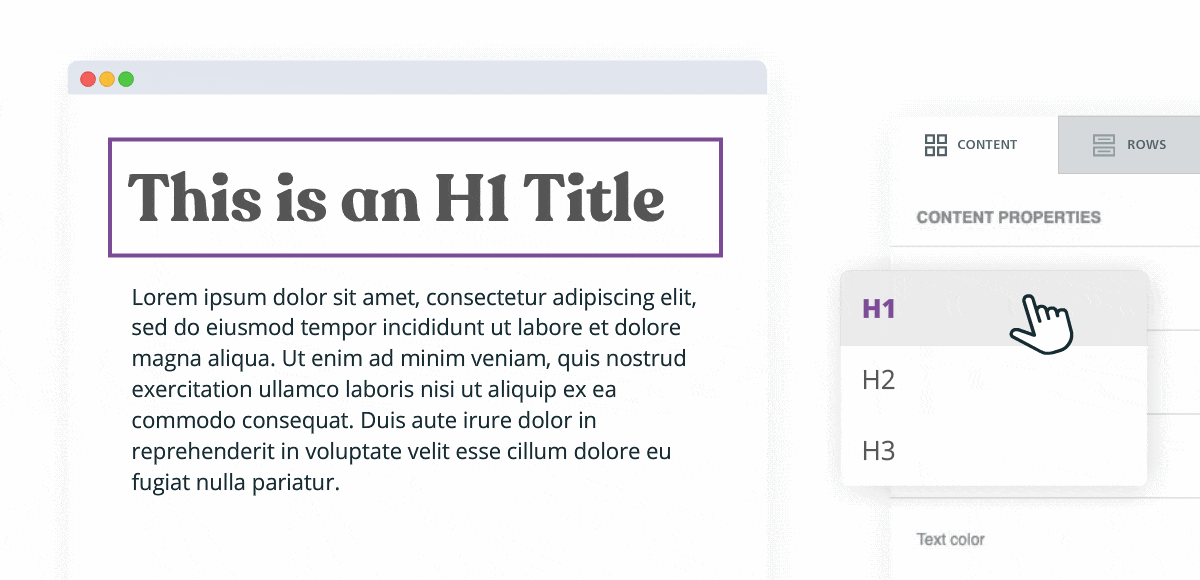 Using Titles
The Title content block allows you to set the H1/H2/H3 tag without custom HTML. This enables you to order your design for compliance with web accessibility standards. If you're using Beefree to design landing pages, this feature will help you with SEO.
How it works
You can find the title block in the sidebar: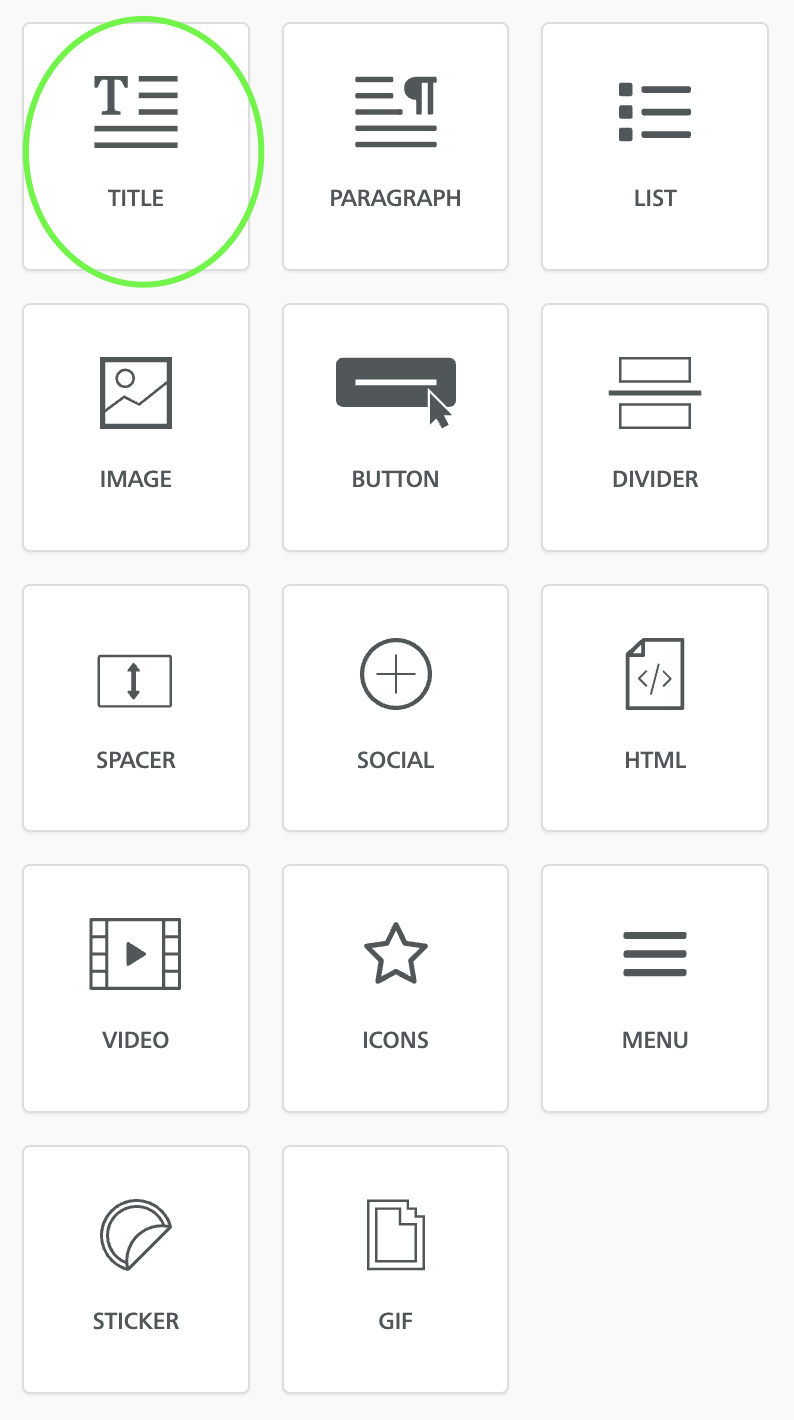 The title content block works much like the paragraph content block. When you drag a title block to the builder stage, you'll see a familiar toolbar:

The title content block is the only type of text that produces header tags upon export.
Our AI Assistant (beta) is also available when working with Title blocks. For tips on using AI to write content, check out this article from the Beefree SDK help center.
Use cases
Accessibility: Allows screen readers to read the content of your design properly.
SEO: Search engines favor the content of headers. They look for keywords formatted as such when generating search results.
If you have any questions, feel free to contact us.