Undo, redo & history
BEE Pro becomes Beefree
We're still the same design suite you know and love, just with a new name. Our team is working hard to update our documentation, but you might still see some information or screenshots that are out of date.
This article applies to both versions of the builder in all Beefree plans. However, if you're using an Enterprise account, this feature operates differently due to co-editing.
Overview
The Undo, redo and History features are very powerful tools when you are editing a design.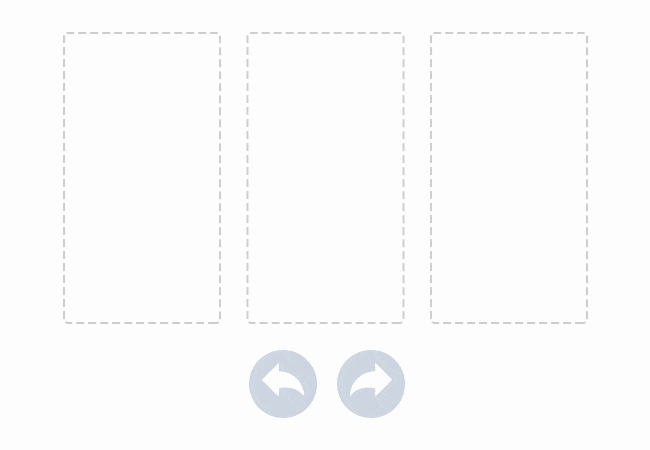 When designing with Beefree, you can rewind and fast-forward to any point in your recent edit history. As soon as a change in the email or page is detected, a compact Undo widget displays in the bottom left corner of the builder, as shown here: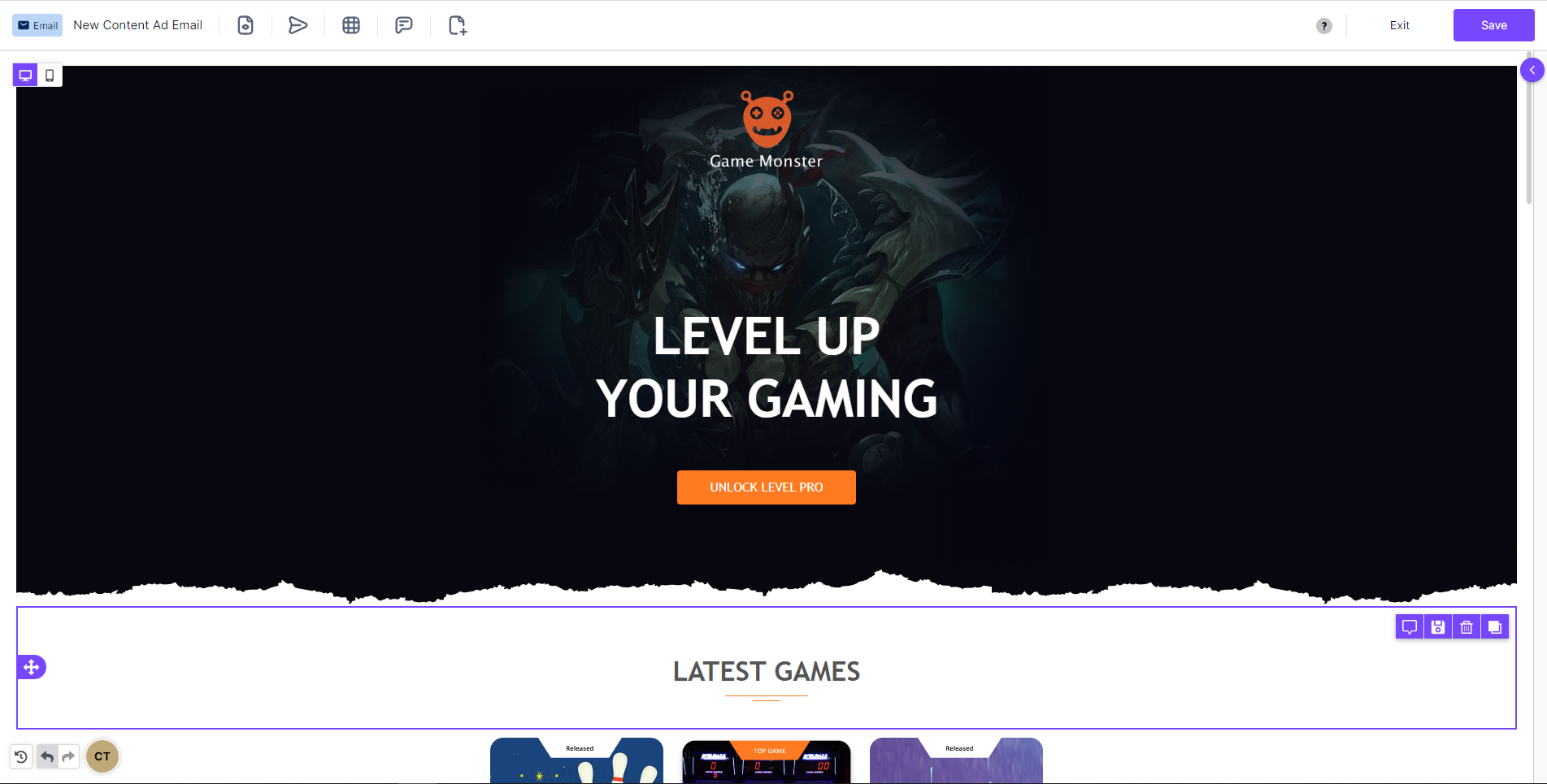 The widget displays 3 items that correspond to these 3 actions:
Undo and Redo arrows that offer the classic pattern to move back and forth between changes.
A history icon that expands a timeline of the latest changes, as shown below.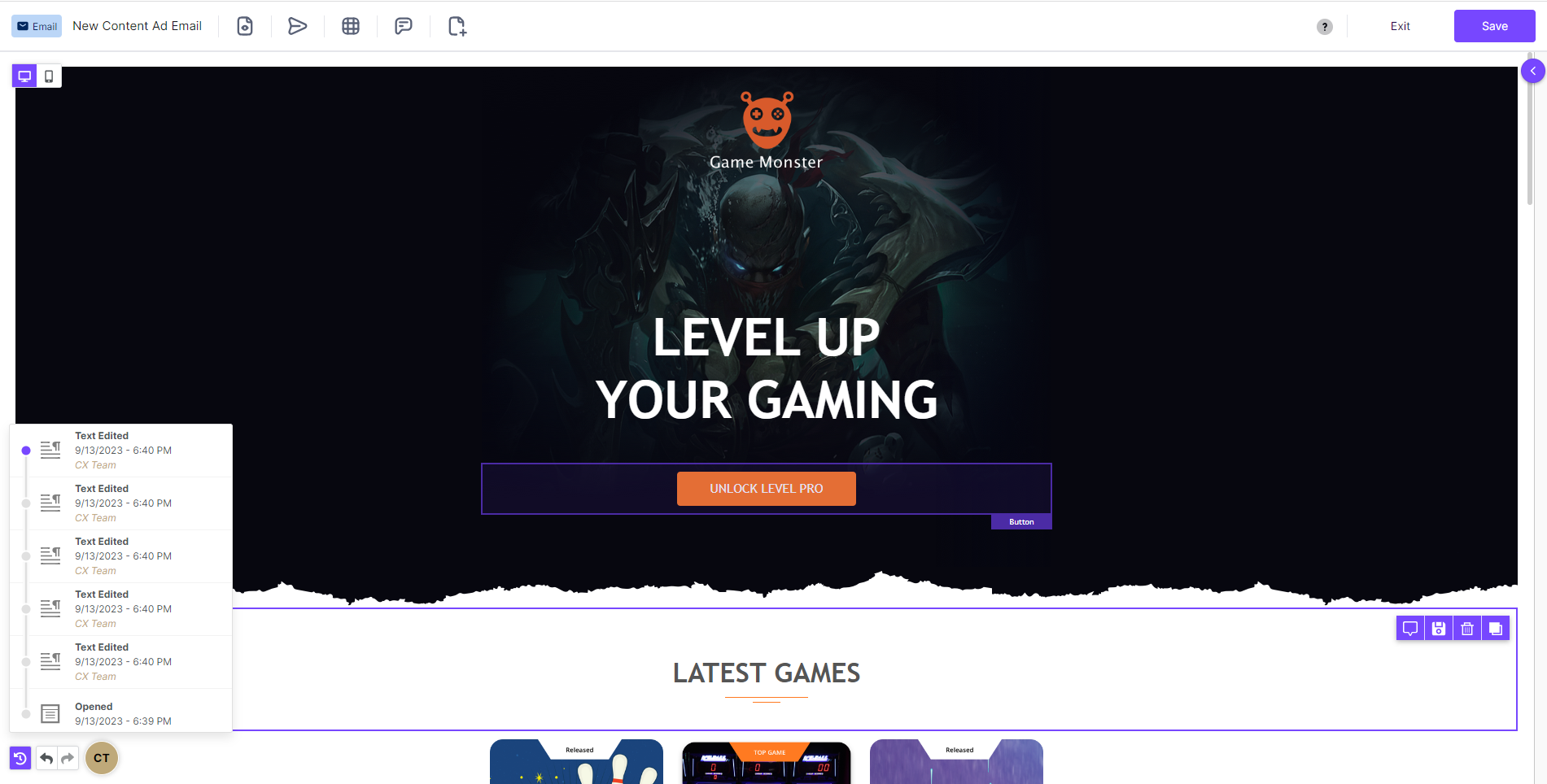 The history timeline allows you to browse back and forth through the most recent changes.
For each event in the timeline, Beefree displays:
An icon to identify the type of content that was changed (an image, a text, etc.)
A description of what changed, including the new value assigned to the element, if any
The exact time the change occurred
All these details provide a lot of information about what kind of edit was applied. Moreover, they give you the ability to go back to a previous state with a high degree of precision.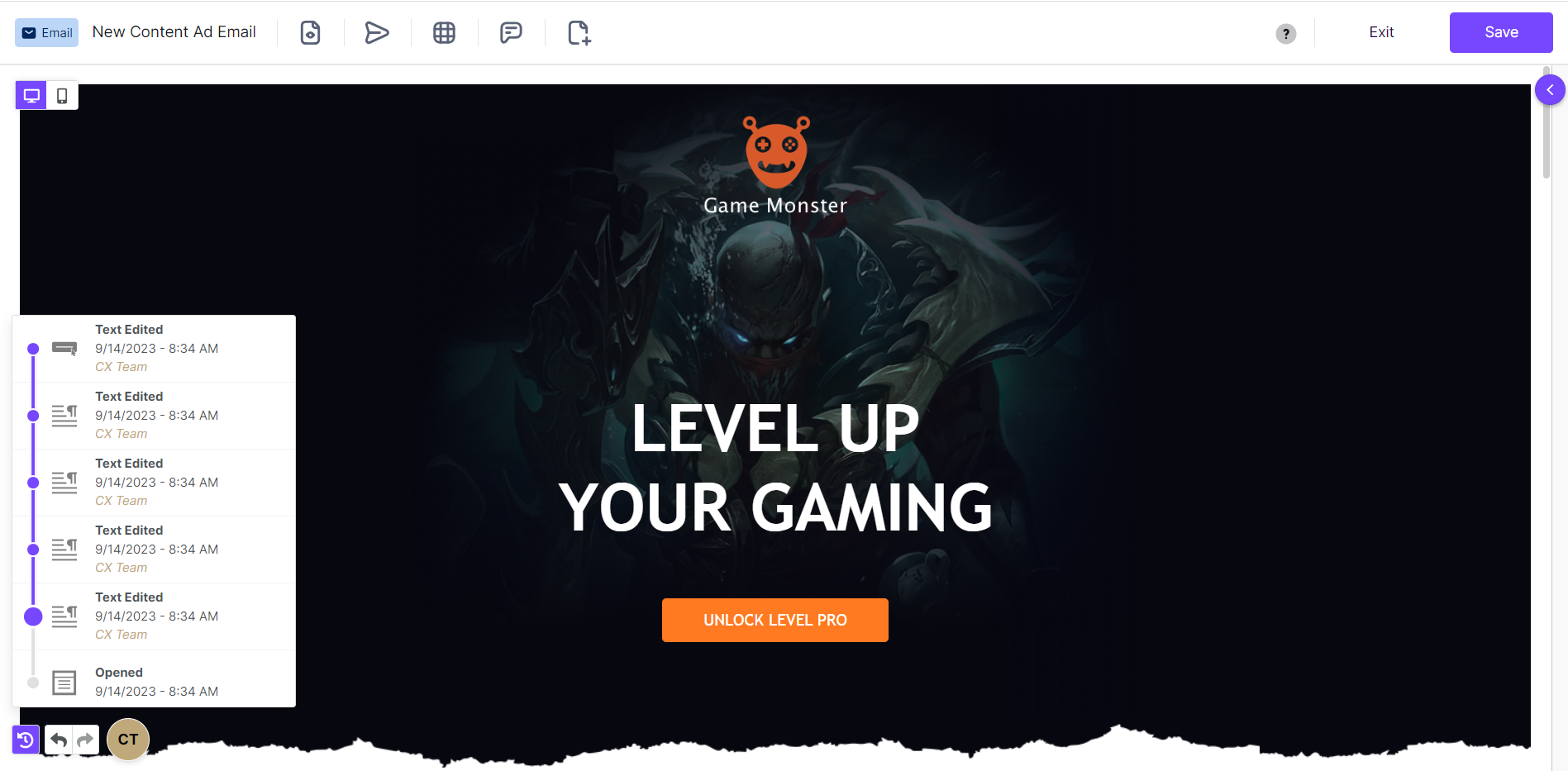 When you select a previous step in the timeline, the content or row that was edited displays as the selected item, providing further context.
Note that when you go back, the timeline for more recent changes remains available, allowing you to move forward again, without losing any of the edits.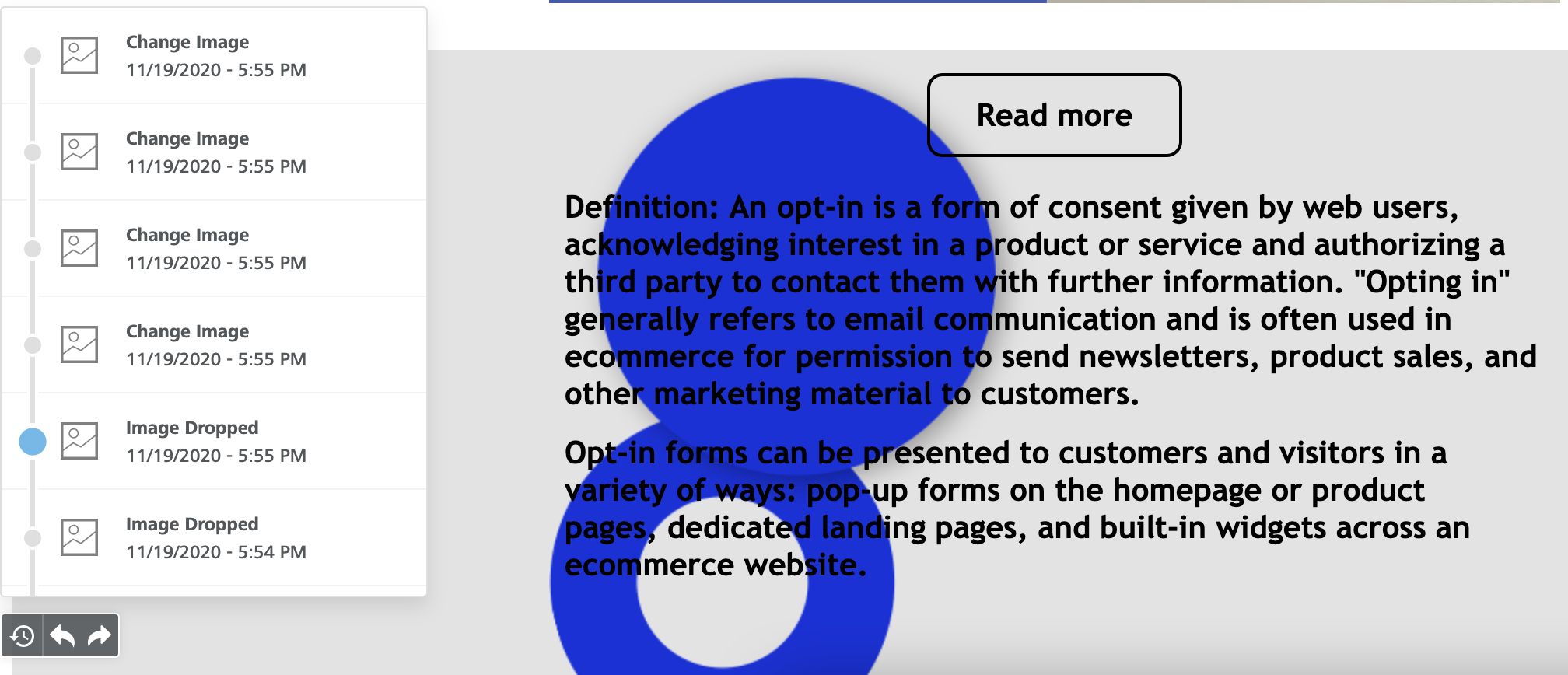 The Undo widget currently remembers the 15 most recent changes in the current browser session (it does not remember changes that happened during a different session), but you can always rewind to the "opened" step to go all the way back to the beginning.
Note: with the introduction of the Co-editing feature, the undo/redo feature has different behavior in order to prevent unwanted changes.
Here is a quick video that shows you the feature in action.
If you wish to restore a previous version of the design, the design version history feature will help you.
If you have any questions, feel free to contact us.