Using Beefree Templates Add-On for Gmail
BEE Pro becomes Beefree
We're still the same design suite you know and love, just with a new name. Our team is working hard to update our documentation, but you might still see some information or screenshots that are out of date.
This article applies to the Email builder in all plans.
Overview
As you may already know, the Gmail connector was unavailable for a while. (Now it's back!) During that time, we added a new feature to our Beefree Templates Add-On for Gmail that could allow Beefree users to import their emails directly to their Gmail accounts. Even though the connector is back up and running, the Gmail Add-On is still an available option in either of the following situations:
Anyone can import our pre-made templates directly in Gmail.
Easily import any email designed in your own Beefree account.
Getting Started
Download the Beefree Templates for Gmail add-on, found in the G Suite Marketplace. Note that you do not need an account in order to use the add-on, but certain features of the add-on are intended for Beefree users.
Once you've downloaded the add-on, you should now be able to see the add-on icon from inside a new message window.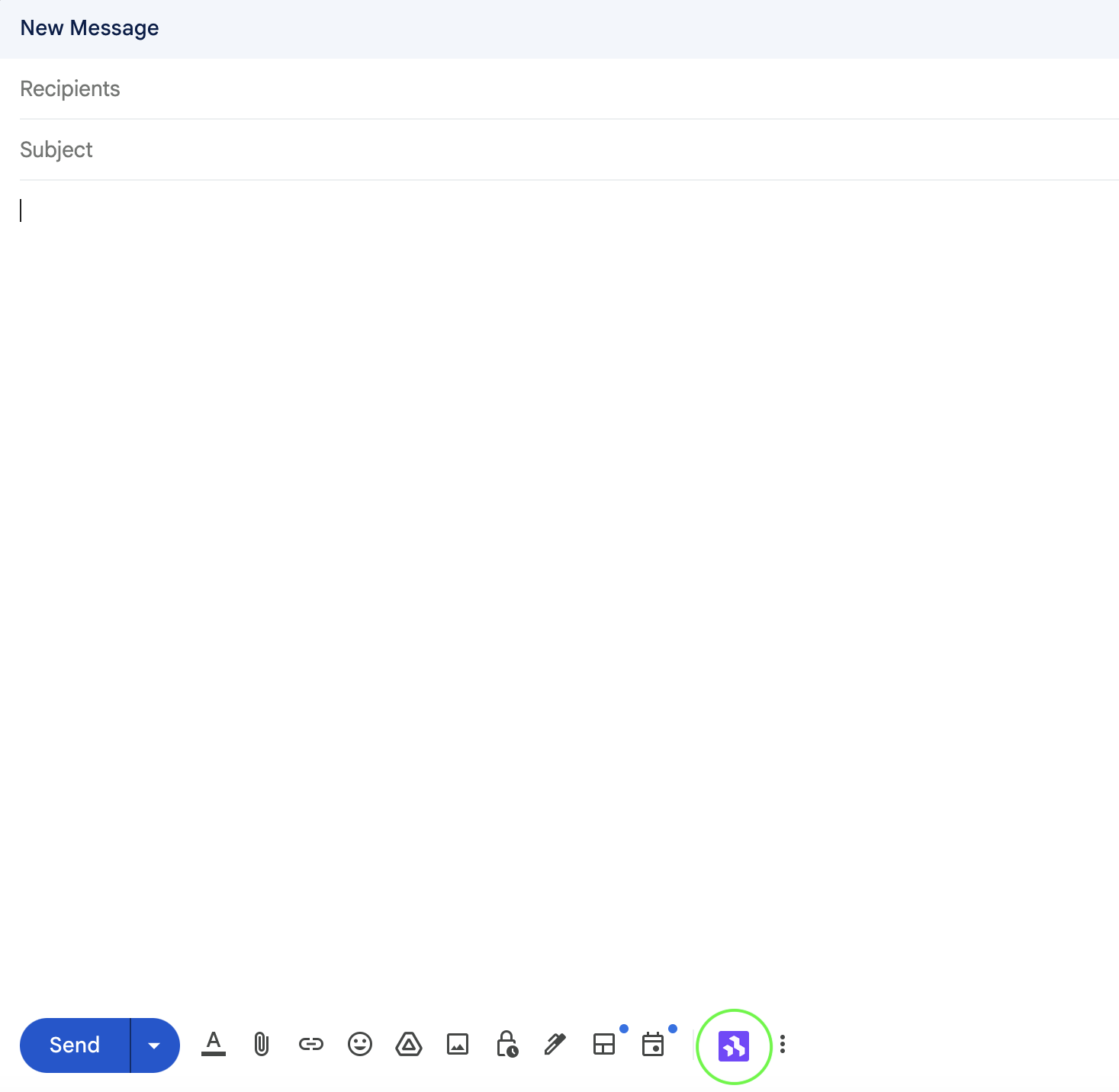 If you're having any trouble locating the add-on icon, see the FAQ below for some troubleshooting tips.
Importing your Beefree emails to Gmail
Once the email you're designing with Beefree is ready to go, save your design. This will bring you to the email details page. From here, you need to copy the URL for your email by clicking the copy icon at the upper right-hand corner of the design preview.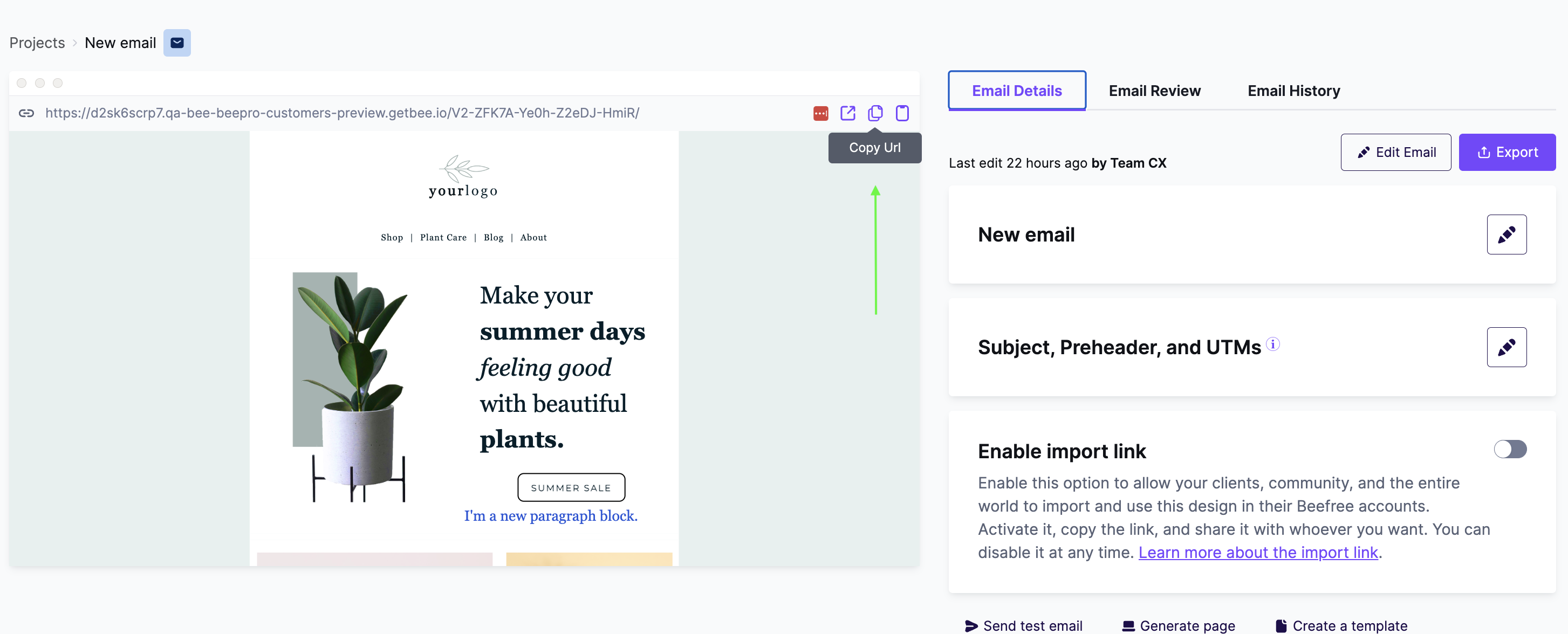 Open your Gmail account and click on Compose to create a new email. Click on the Beefree icon at the bottom of the compose window.
Once the modal for the add-on opens over your new message, click on Import a Beefree message.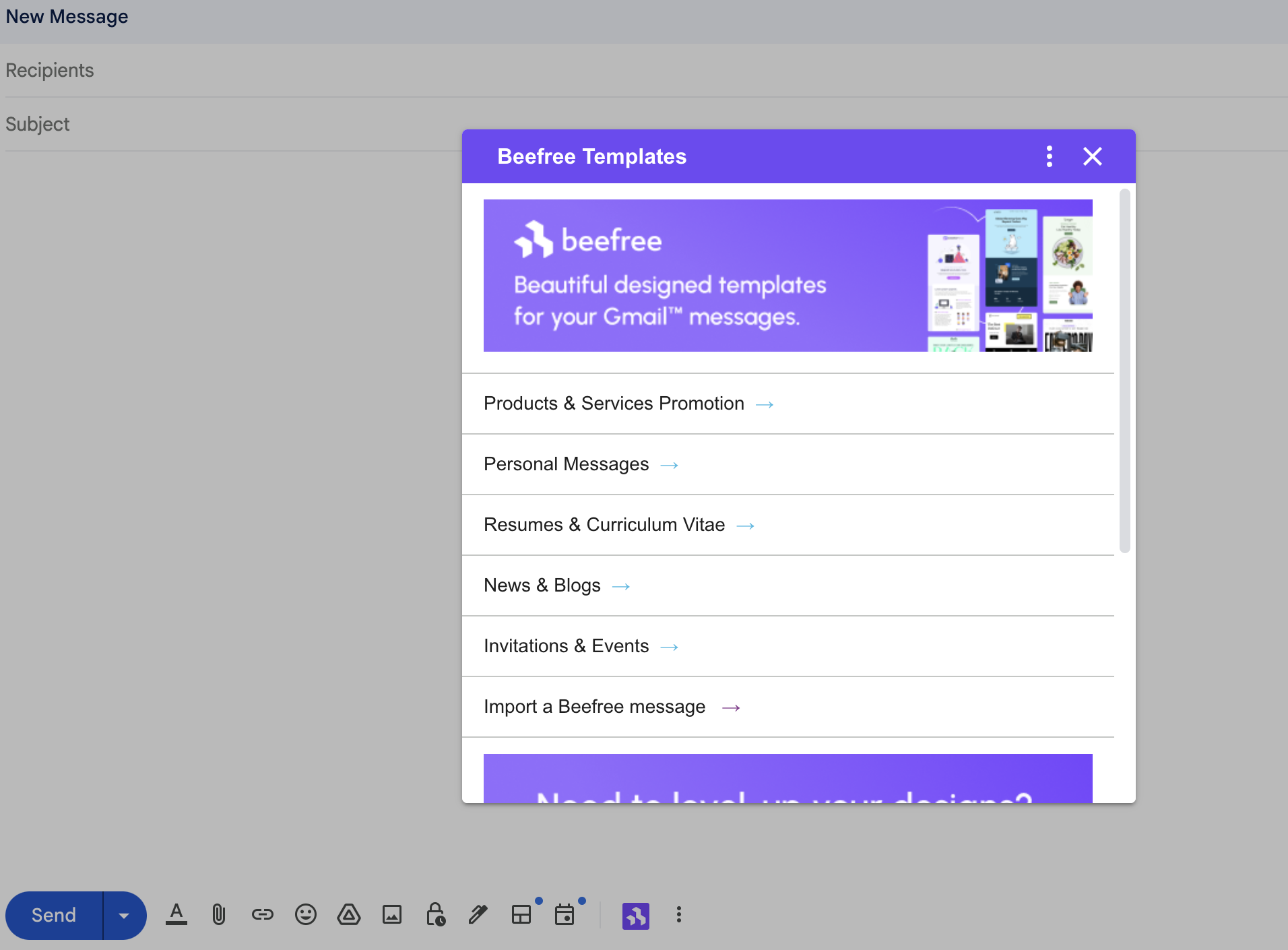 After clicking on this option, you will be asked to paste your email link into an empty field. Remember the link you copied earlier? Just use that!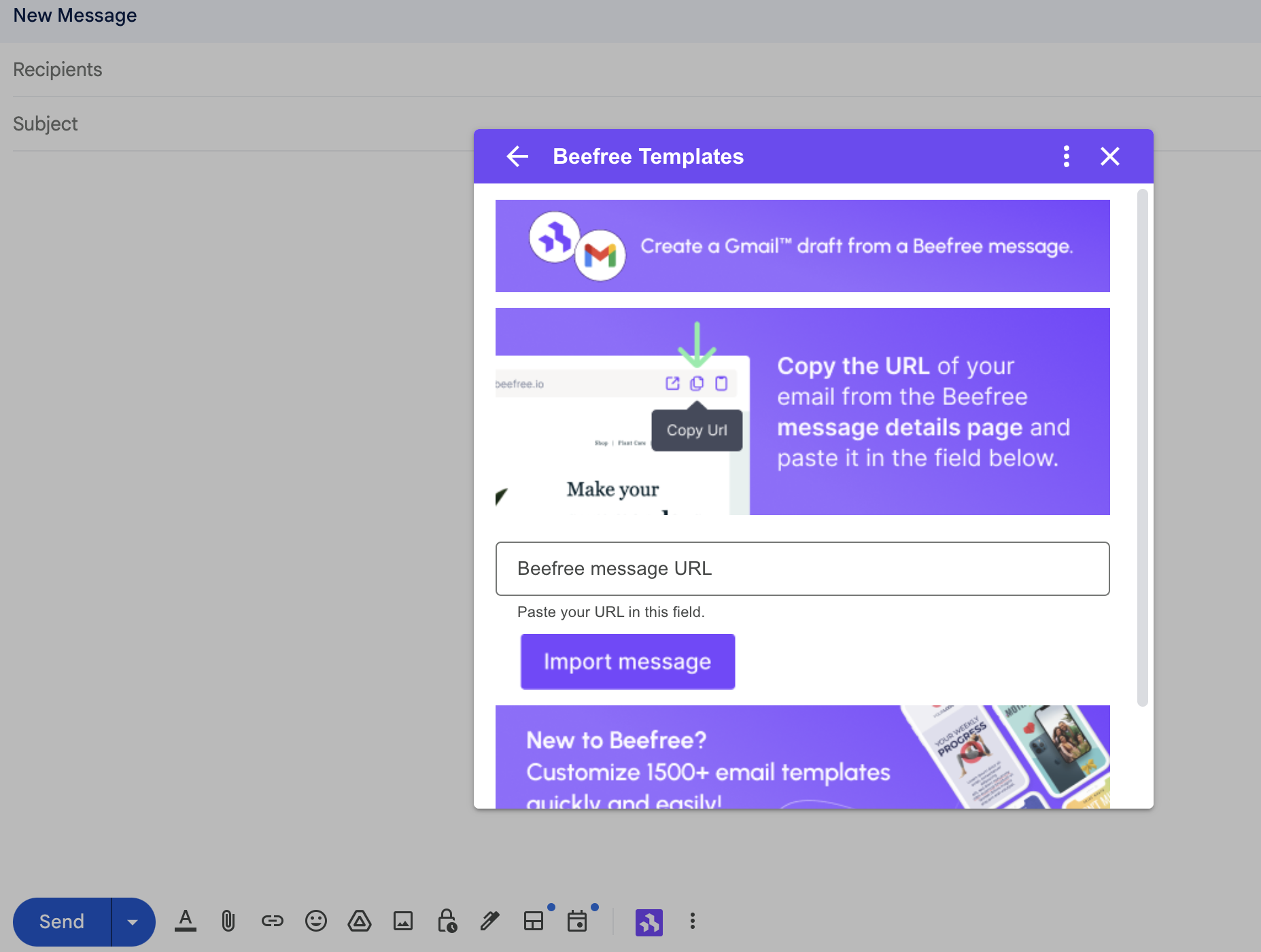 Now click Import message and sit tight for just a moment. Your beautiful email design is ready to be sent or edited as needed!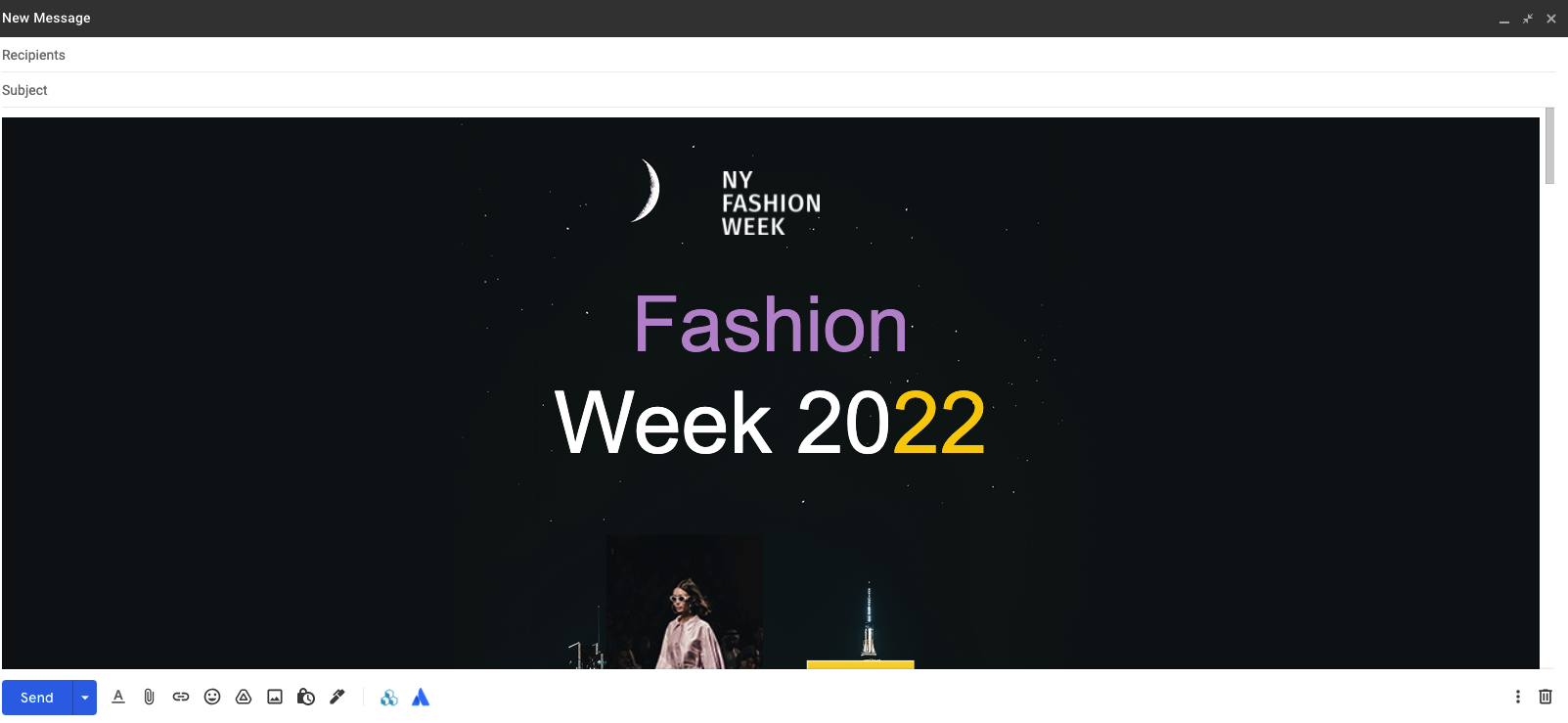 Any doubts? Check out our Gmail add-on tutorial below.
Using free Templates from Beefree in Gmail
Even if you don't have a Beefree account, there are several free-to-use templates ready for you inside the add-On. There are lots of scenarios where these templates might come in handy, including:
Event promotions
RSVP invitations
'Thank You!' notes
Blog updates
Job alerts
Product launch announcements
We've separated all of the free templates into five categories to help you find the template that best suits your needs.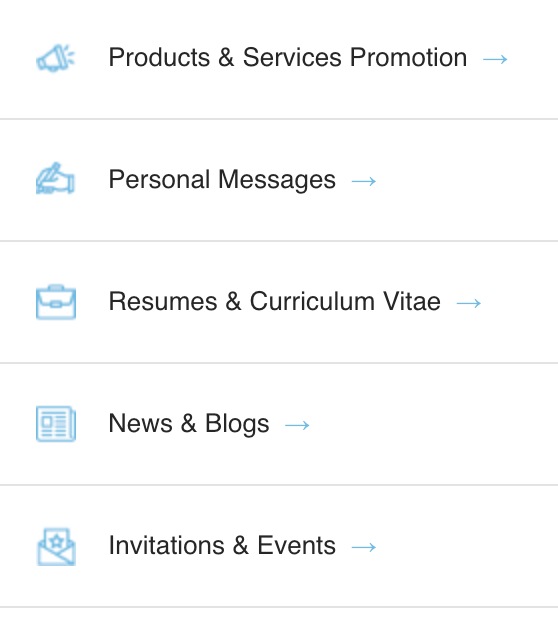 After you've installed the add-on, just open a Compose window, click on the Beefree icon, and start searching for the perfect template! Once you've made your selection, you can just click on the desired template, and it will open inside the Compose window. Now you're all set to edit your personalized email.
Saving Your Design in Gmail
Do you need to send a lot of emails through Gmail? No problem! You can save your favorite Beefree templates or your imported emails as a template in your Gmail account. In some Gmail accounts, templates may be referred to as canned responses.
You'll likely need to start by turning on the appropriate setting in your Gmail account. In order to do this, select the gear icon in your Gmail account, found in the upper-righthand corner of the screen. Select Settings.
Go to your Advanced settings. Here you'll be able to enable Templates. Note that, depending on what type of Gmail account you are using, you may have to scroll to find this option.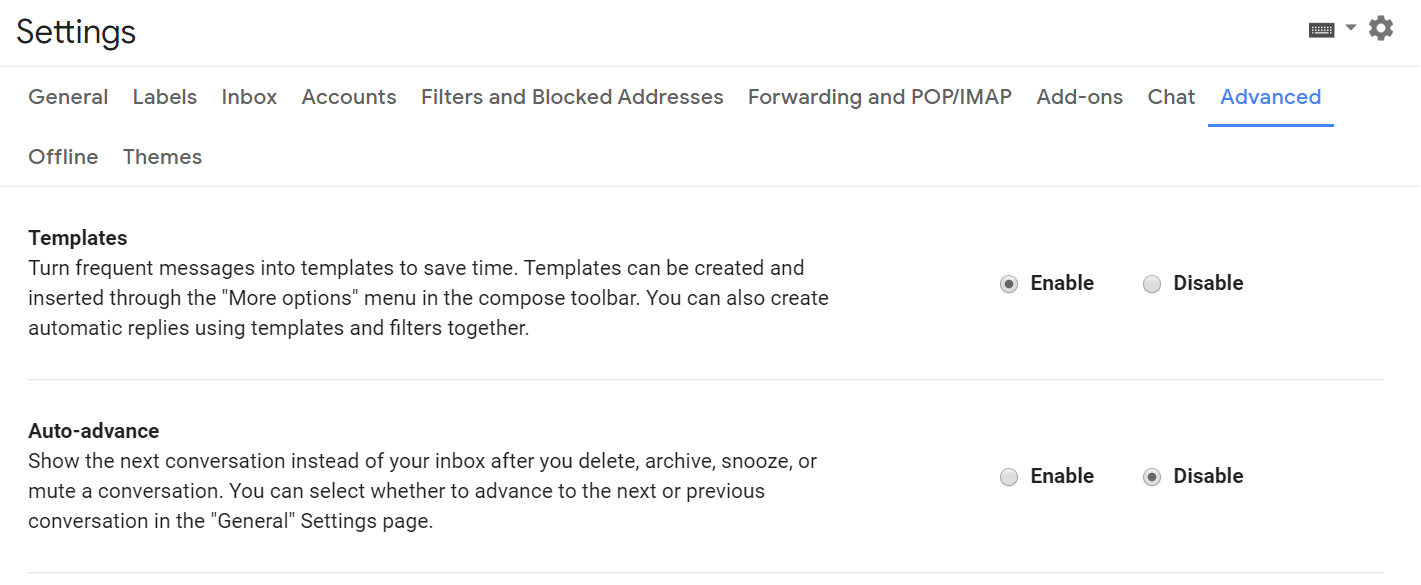 This setting will automatically be set to "Disable." Switch to "Enable," and scroll to the bottom of the screen and click "Save changes."
Now open the email or template you'd wish to save as a Gmail template in a compose window. You'll now find a new option in the "More options" dropdown (three dots to the left of the delete icon) titled Templates. Navigate to Templates > Save draft as template > Save as new template. Then you will be prompted to name your new template.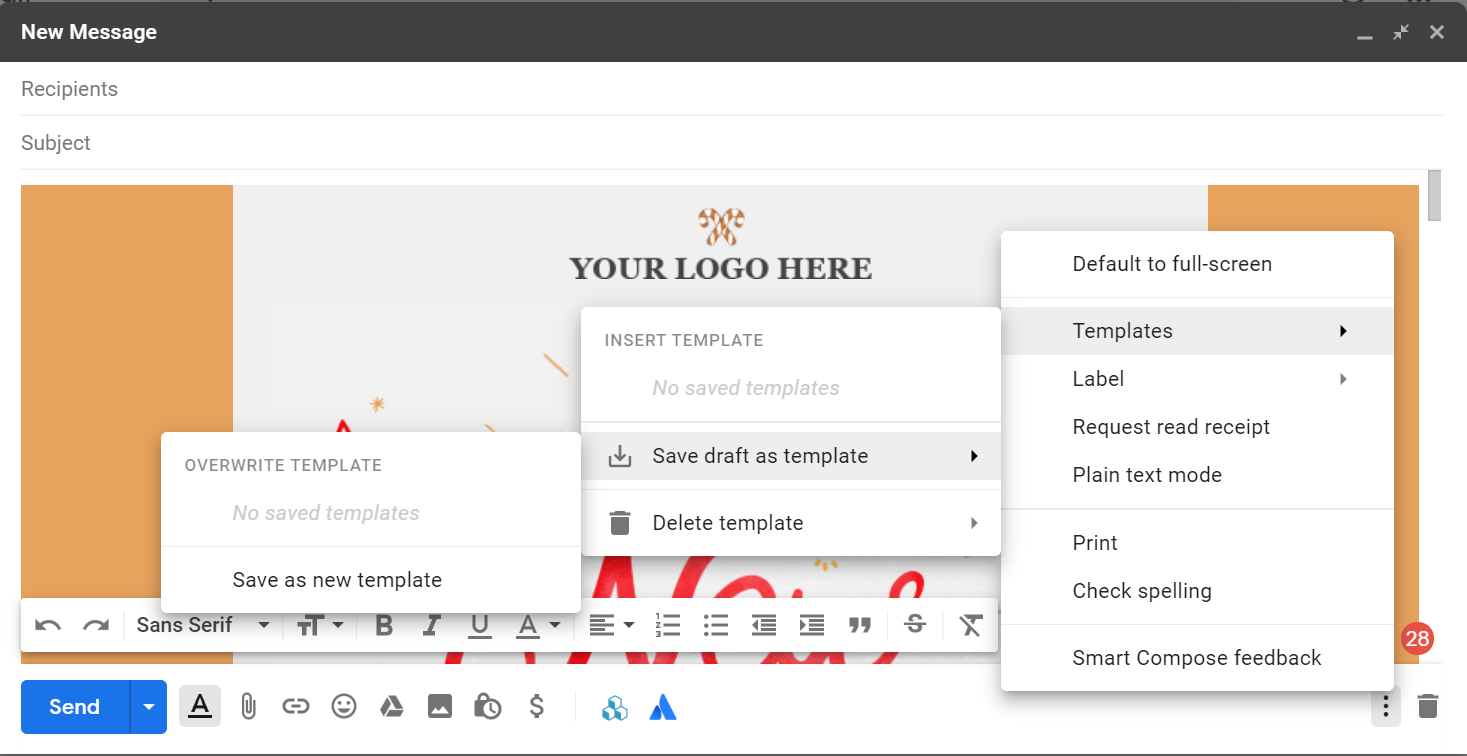 Now your template is saved in Gmail for easy editing and easy sending. Your template will be listed under "Insert Template" after you save it for easy access.
Frequently Asked Questions
Why can't I locate the Beefree add-on icon after installation?
If you've just installed the add-on, try reloading Gmail. Still not there? Try emptying the browser's cache and then reloading Gmail. If you're still having issues, or the icon seems to have disappeared, check your zoom settings on your browser. In some browsers, the icon will disappear from the Compose window if you are zoomed too far in our out.
Why is my email not mobile-responsive?
Beefree emails follow best practices for modern HTML email, but the Gmail composer strips parts of the code that our templates use to display the mobile version. As a result, emails that you edit and send with Gmail will always display the desktop version regardless of where you open them. Many of the free templates available are designed with this limitation in mind, but you might encounter issues with customized designs. We recommend using single-column designs when sending your emails through Gmail.
If you have any questions, feel free to contact us.