Exporting to Amazon SES
Design beautiful email templates for Amazon SES
BEE is all about creating beautiful emails, fast. With the Amazon SES connector, it's easy to push your BEE Pro designs to Amazon's Simple Email Service.
From transactional emails to mass mailers, now you invoke a BEE Pro design when using the Amazon SES API.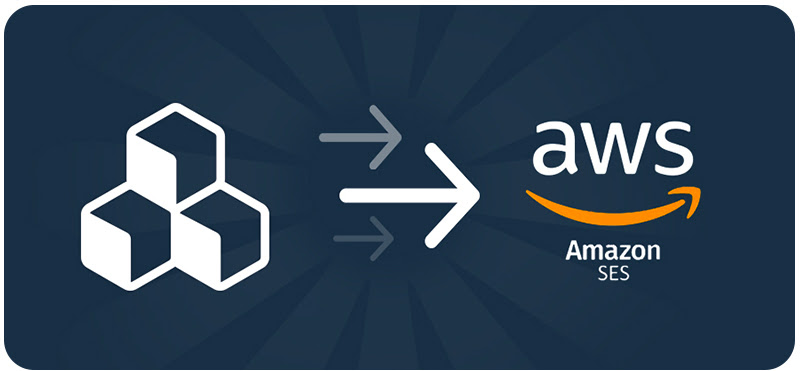 An email template builder for Amazon Simple Email Service
Amazon SES is one of the most popular, cloud-based email sending tools available today. Applications of all kinds leverage the service to send many types of emails. Needless to say, Amazon SES is a powerful tool as a sending platform. However, it lacks a visual editor to help you create beautiful, responsive designs.
That's where we come in. Whether you're using one of our pre-made templates or a custom design, you can push any message created in BEE Pro directly to your Amazon SES account.

How to export an email template to Amazon SES
First of all, you need to connect your Amazon SES and BEE Pro accounts. Connecting the two applications is very easy, and you can choose to do so in one of two ways:
Connect your BEE Pro and Amazon accounts before you start designing (from Settings > Connectors)
Connect the first time you need to export a specific template to Amazon (from Export)
Follow the steps below.
1. Connect from Brand Settings
Go to Settings > Connectors and click the Connect button for Amazon SES.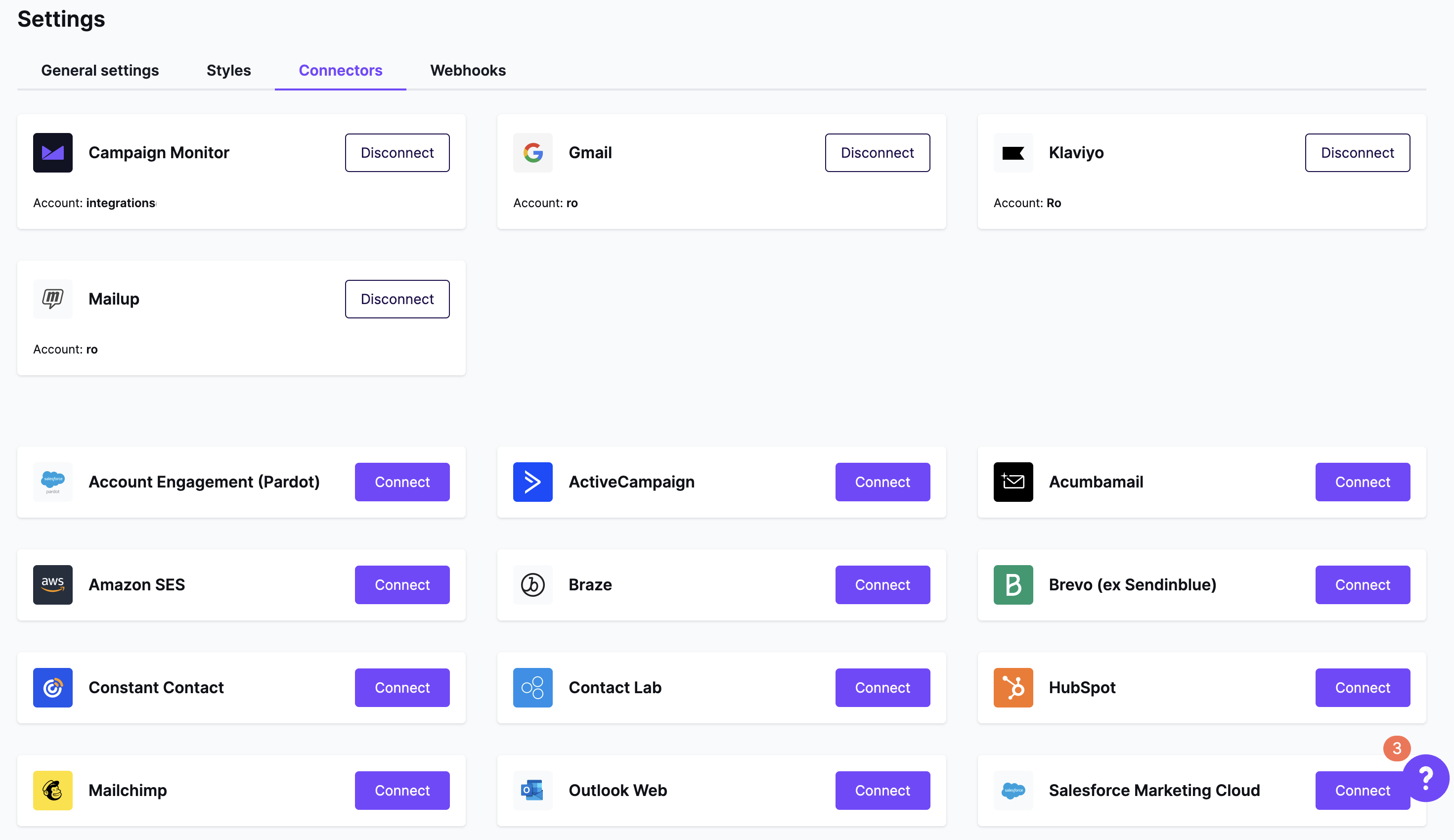 Insert the following information to connect: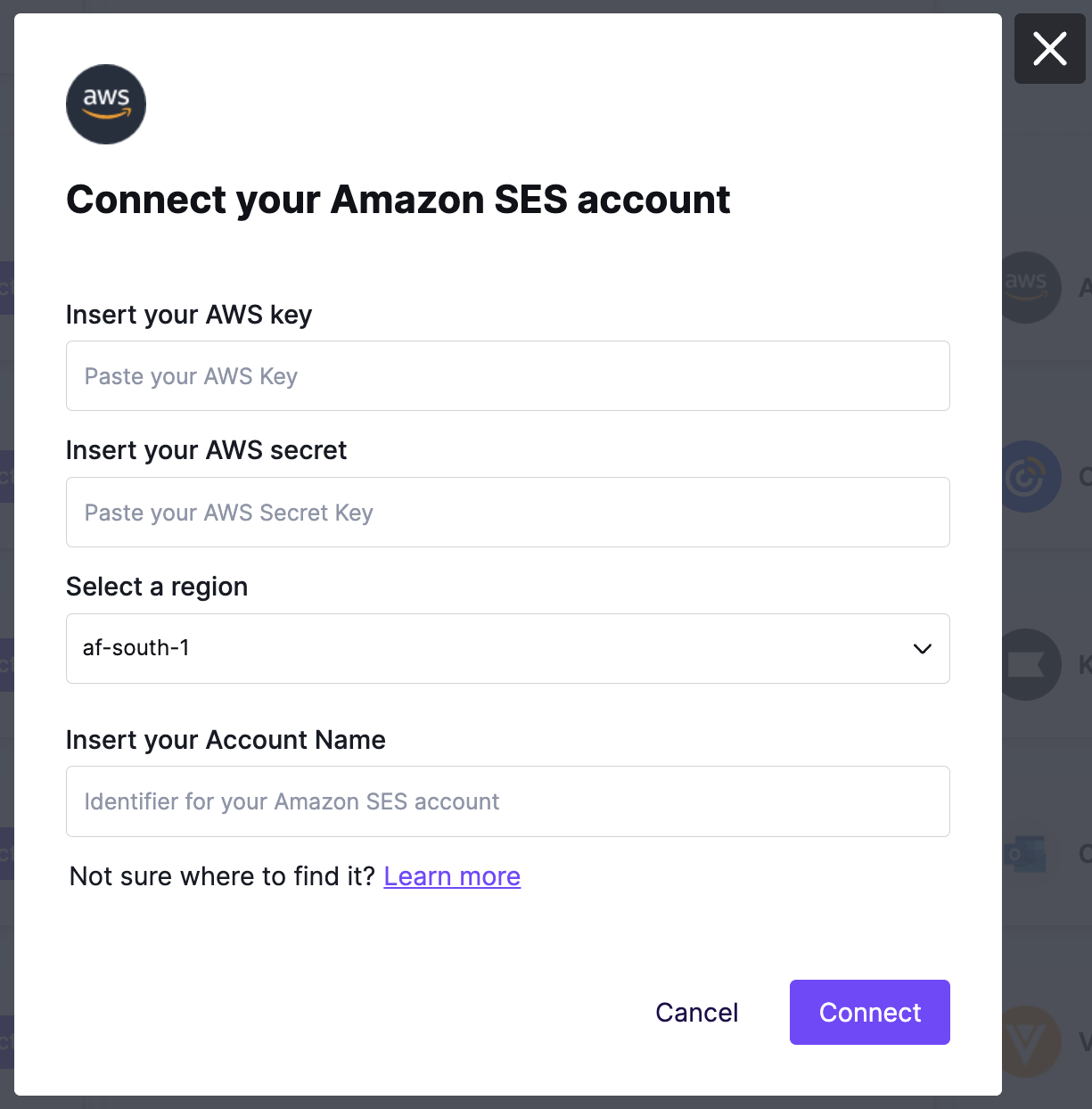 2. Connect from Export
When your message is ready, click on the
Export message
button found on the
Message Details
page. This option is also available from the actions menu on the Messages page within your project.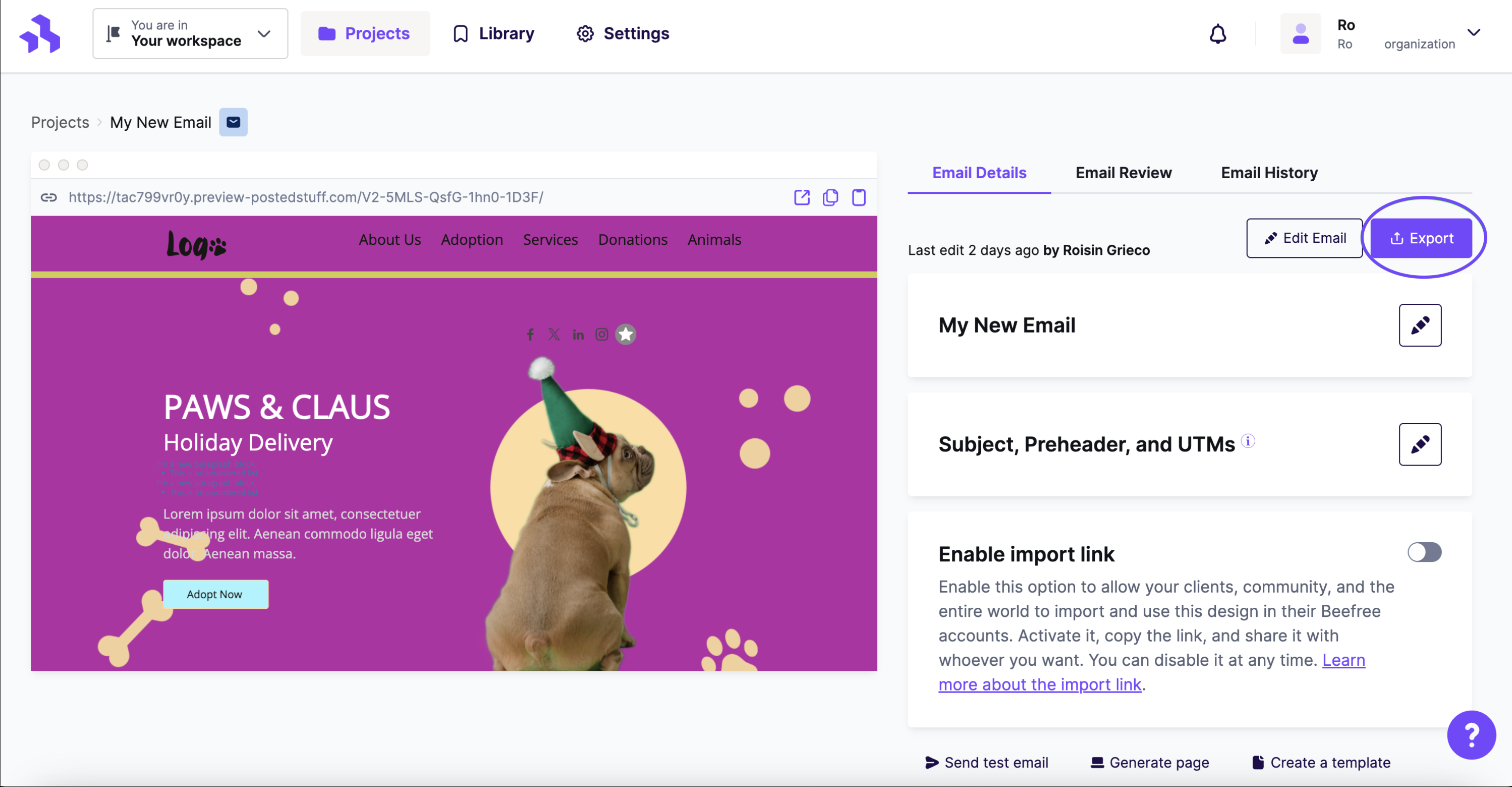 Then click on Push to your sending system.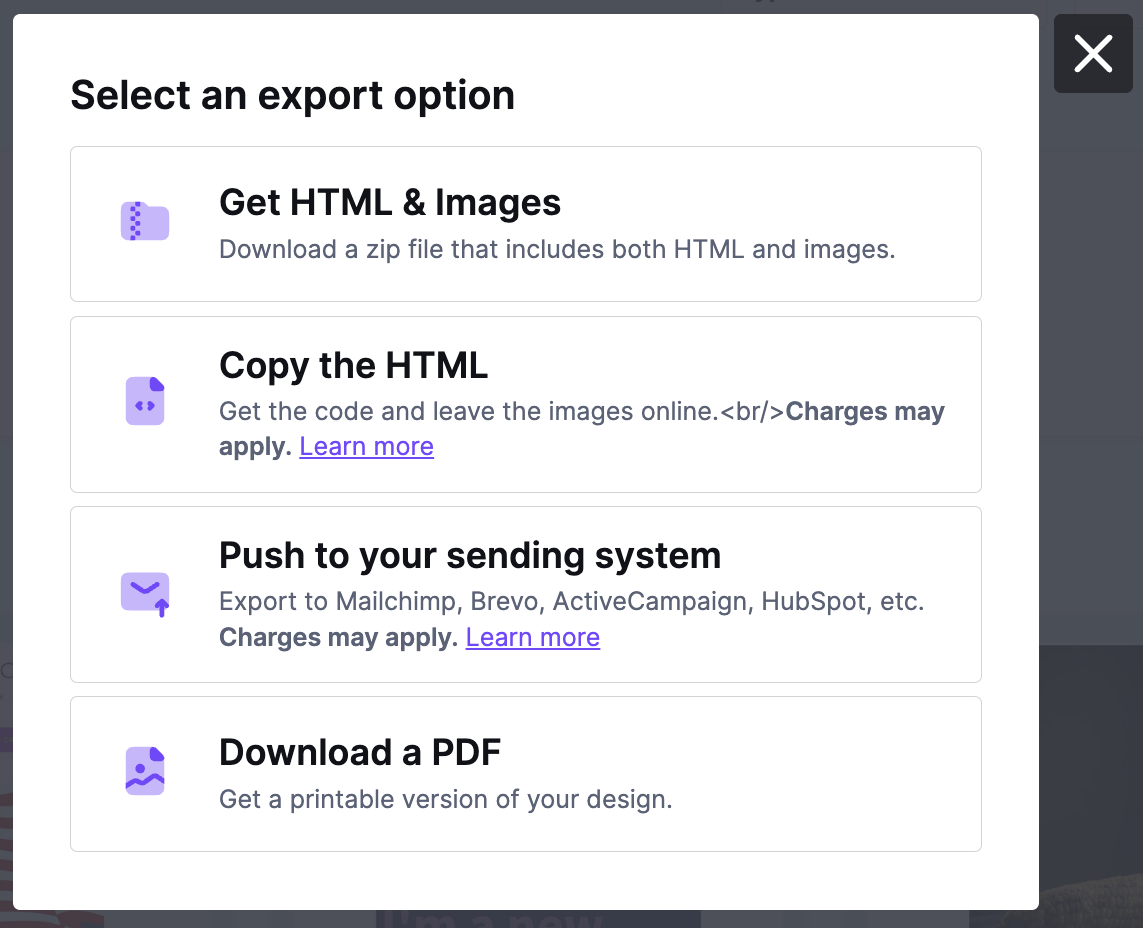 A new window will display with the list of the available connectors. Select Amazon SES and follow the steps to log in and connect it.
If you have already connected, you will not be asked to do so again.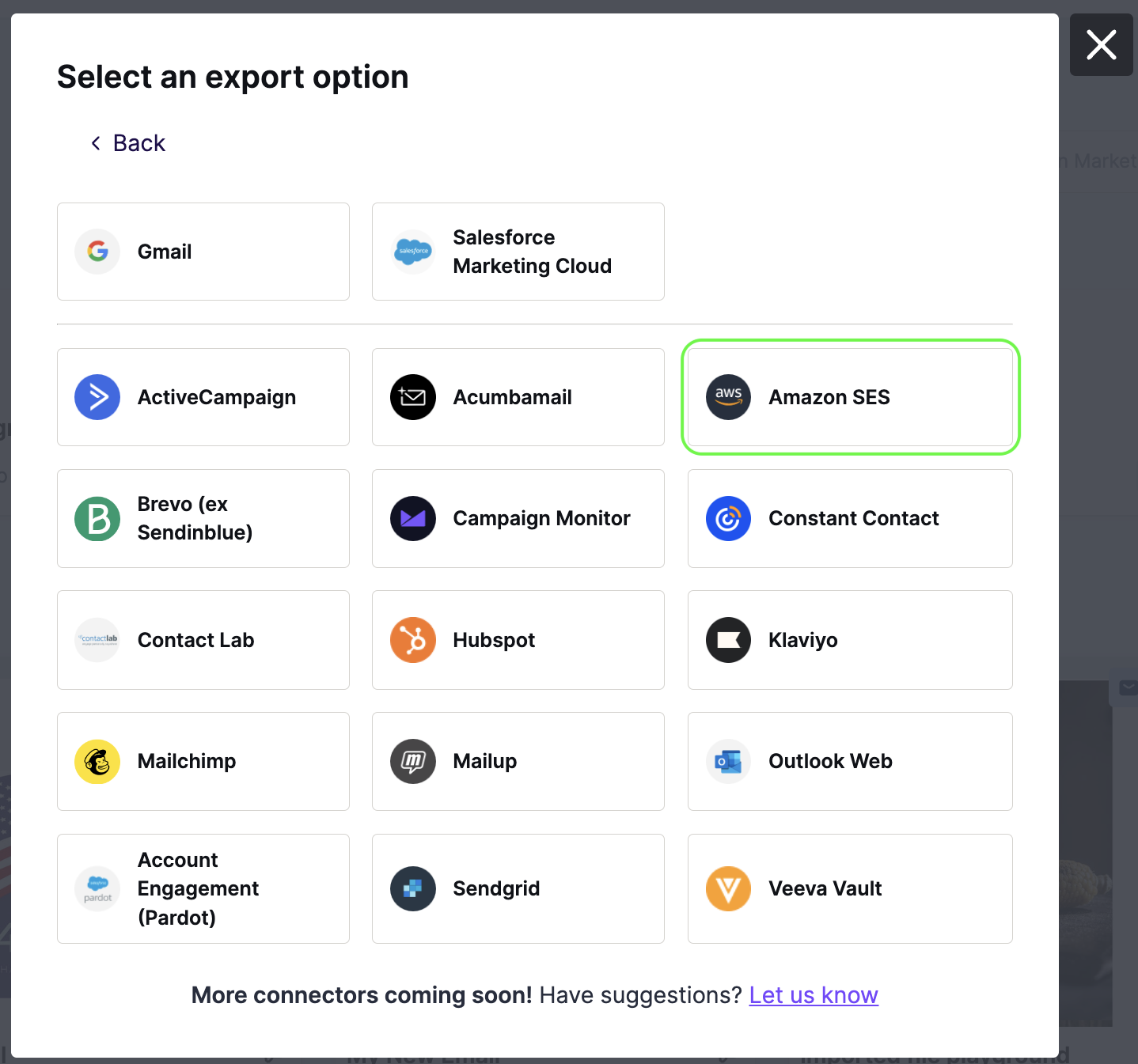 BEE Pro will confirm that the message has been successfully exported. You will see it appear in your Amazon SES account, in Email Sending > Email Templates. The name of your message in BEE Pro will be the same as the name of the Amazon SES template, along with a unique identifier. Here's an example: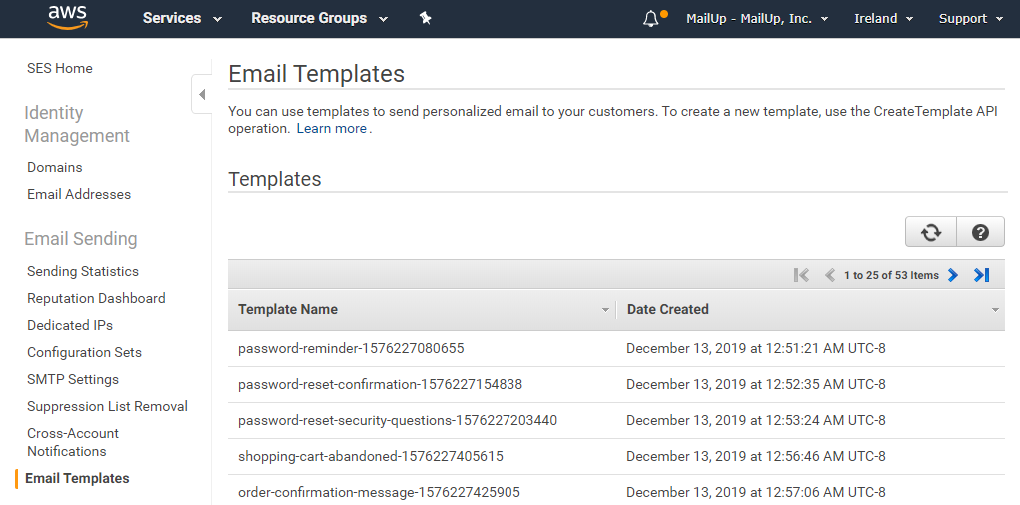 Multiple Brands / Customers
Do you have different brands and need to easily manage all your email messages and templates?
No problem! The Agency Version of BEE Pro allows you to set up different brands so you can better organize your email creation workflow. Agency allows you to specify different connectors for each brand so you never need to switch accounts.
For example, say you are a digital marketing agency with 10 clients that use Amazon SES. With Agency, you will be able to create 10 brands in BEE Pro and connect each of them to their specific account.
Looking for a different sending platform? You can check our complete list of connectors for BEE Pro — or request a new one!