Exporting to Active Campaign
Level Up your Emails in Active Campaign
BEE is all about beautiful emails, fast. By connecting your Active Campaign and BEE Pro accounts, you can take advantage of the email power & flexibility of BEE Pro to create even better Active Campaign campaigns. It's easy, but - first of all - you need to check your BEE subscription: it must be Team or Agency.
You can connect the two applications in one of the following ways:
Connect your BEE Pro and Active Campaign accounts before you start designing (from Brand Settings)
Connect the first time you need to send a specific template to Active Campaign (from Export)
Follow the steps below or watch this video tutorial
1. Connect from Brand Settings
Go to Settings > Connectors.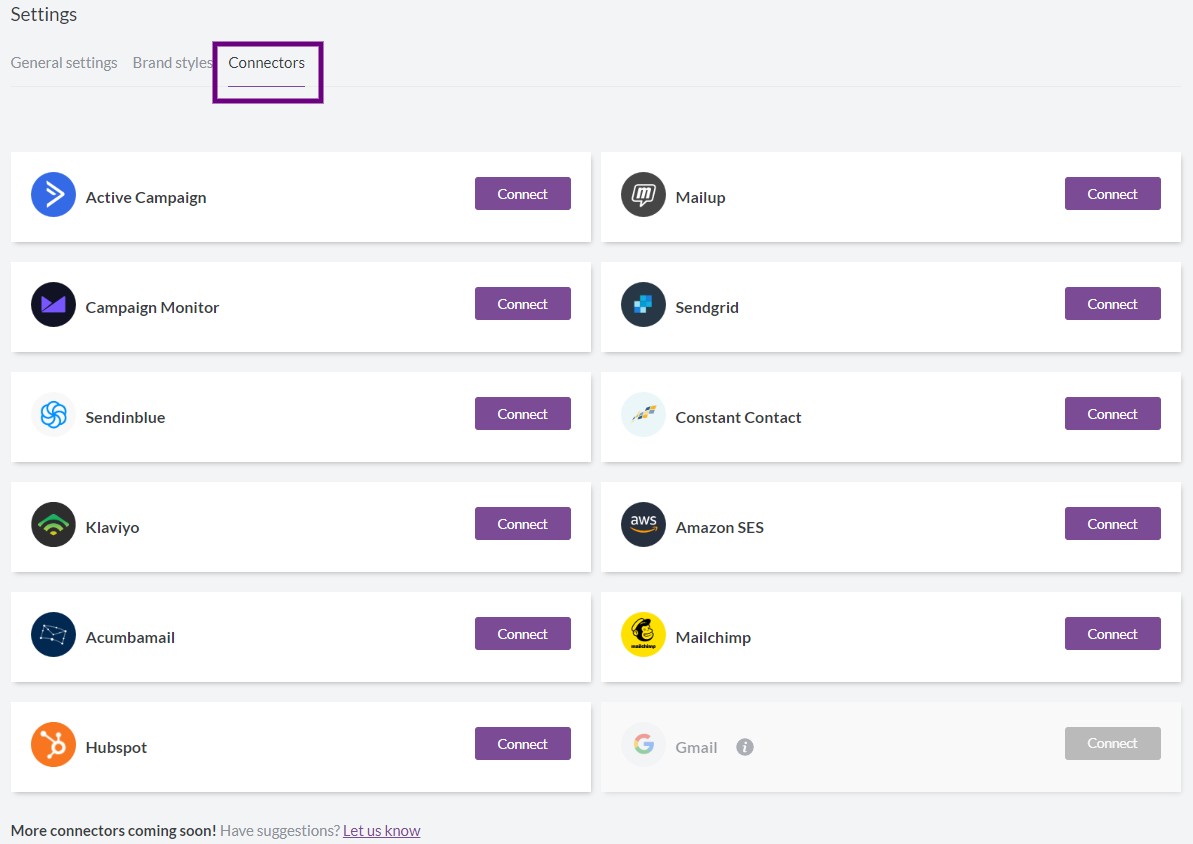 Click the Connect button for Active Campaign.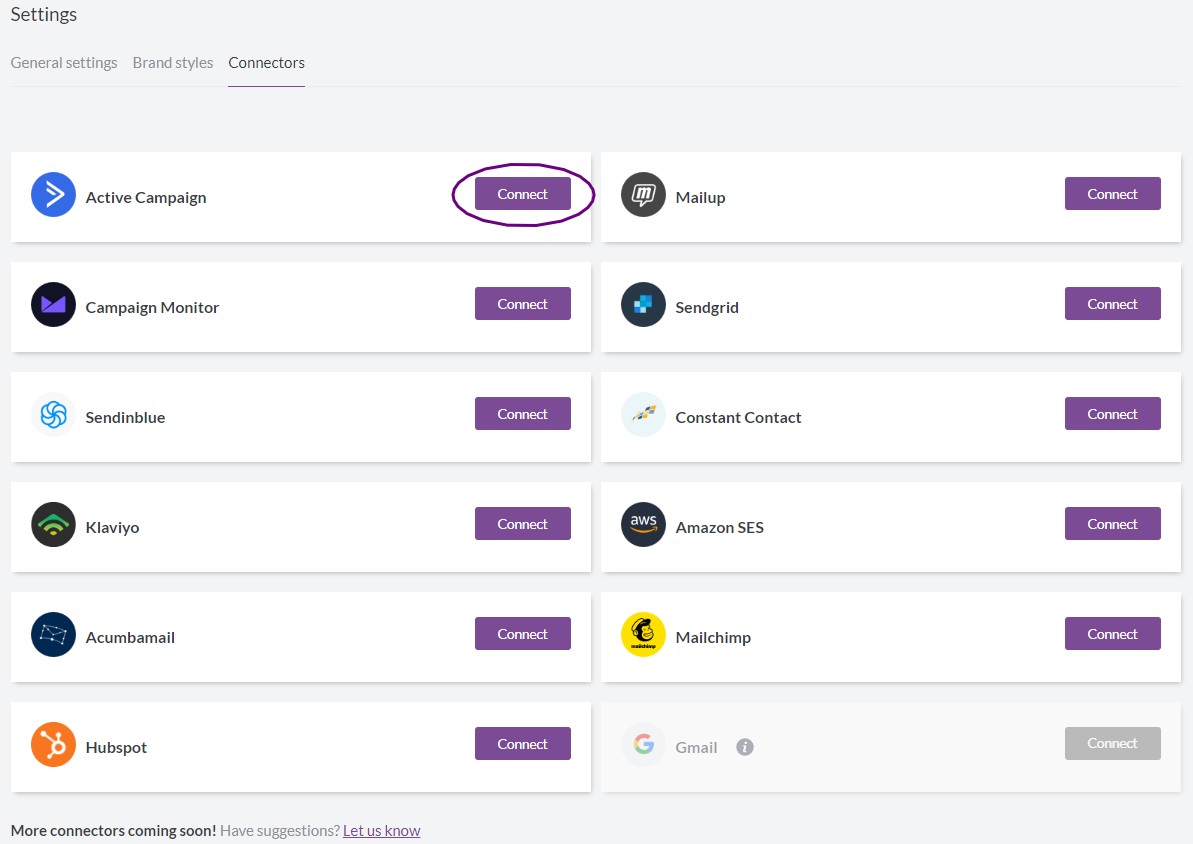 And insert your info to connect.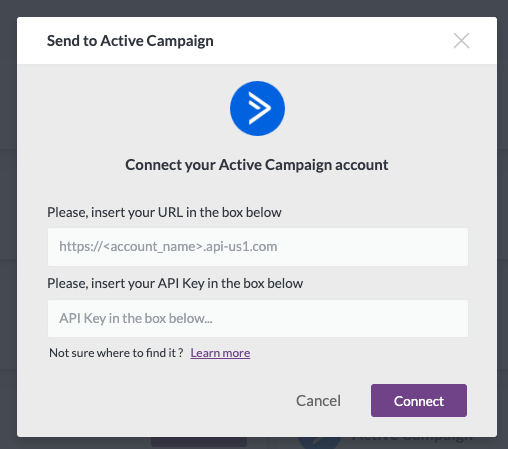 Do you know how to create an API Key in Active Campaign?
Read this article from the Active Campaign documentation
2. Connect from Export
When your message is ready, click on the Export message button in the Message Details page or from the actions menu on the Messages page within your project.

And then click on Push to your sending system.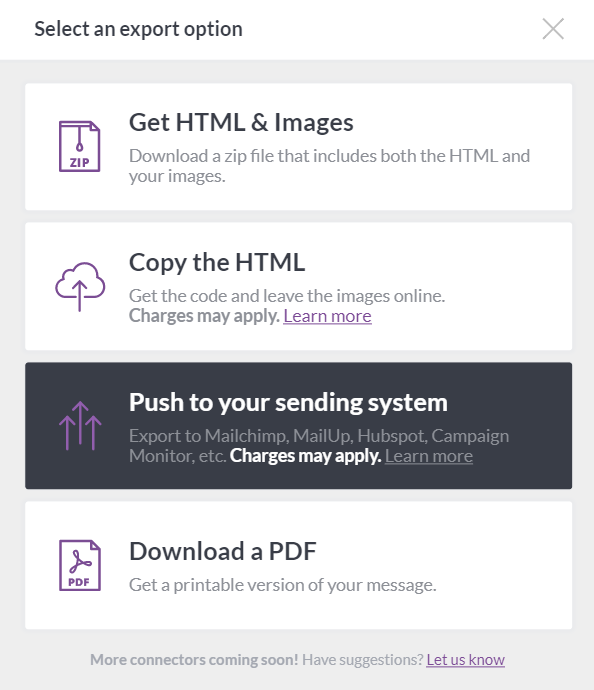 A new window will be displayed with the list of the available connectors. Select Active Campaign and follow the steps to log-in and connect it (see the section above about inserting your API Key). If you have already connected, you will not be asked to do so again.
BEE Pro will confirm that the message has been successfully exported, and you will see it appear in your Active Campaign account, in the Templates section.
Are you curious about using BEE Pro with other sending apps or the a0vailability of new connectors? Take a look at Using connectors in BEE Pro.