Exporting to Constant Contact
Level Up your Emails in Constant Contact
How about making your Constant Contact email campaigns even more effective? You can now start from one of the hundreds of beautiful email templates available in BEE Pro, personalize it, and then effortlessly export them to your Constant Contact account. It's easy, and it only takes a couple of clicks.
Please note that exporting your messages to Constant Contact requires a BEE Pro Team or Agency subscription.
You can choose to connect BEE Pro and Constant Contact in one of the following two ways:
Connect before you start designing (from Brand Settings)
Connect the first time you need to push a specific template to Constant Contact (from Export)
1. Connect from Brand Settings
Go to Settings > Connectors.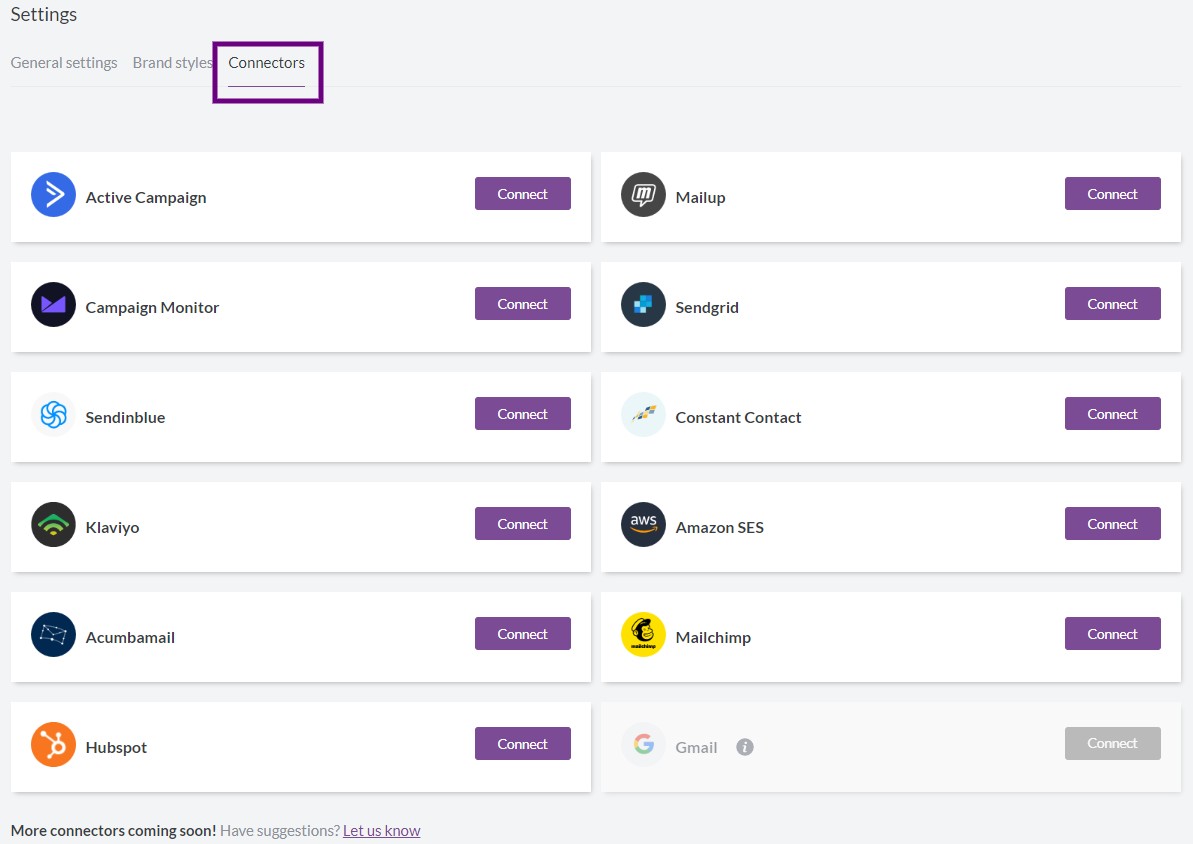 Click the Connect button for Constant Contact.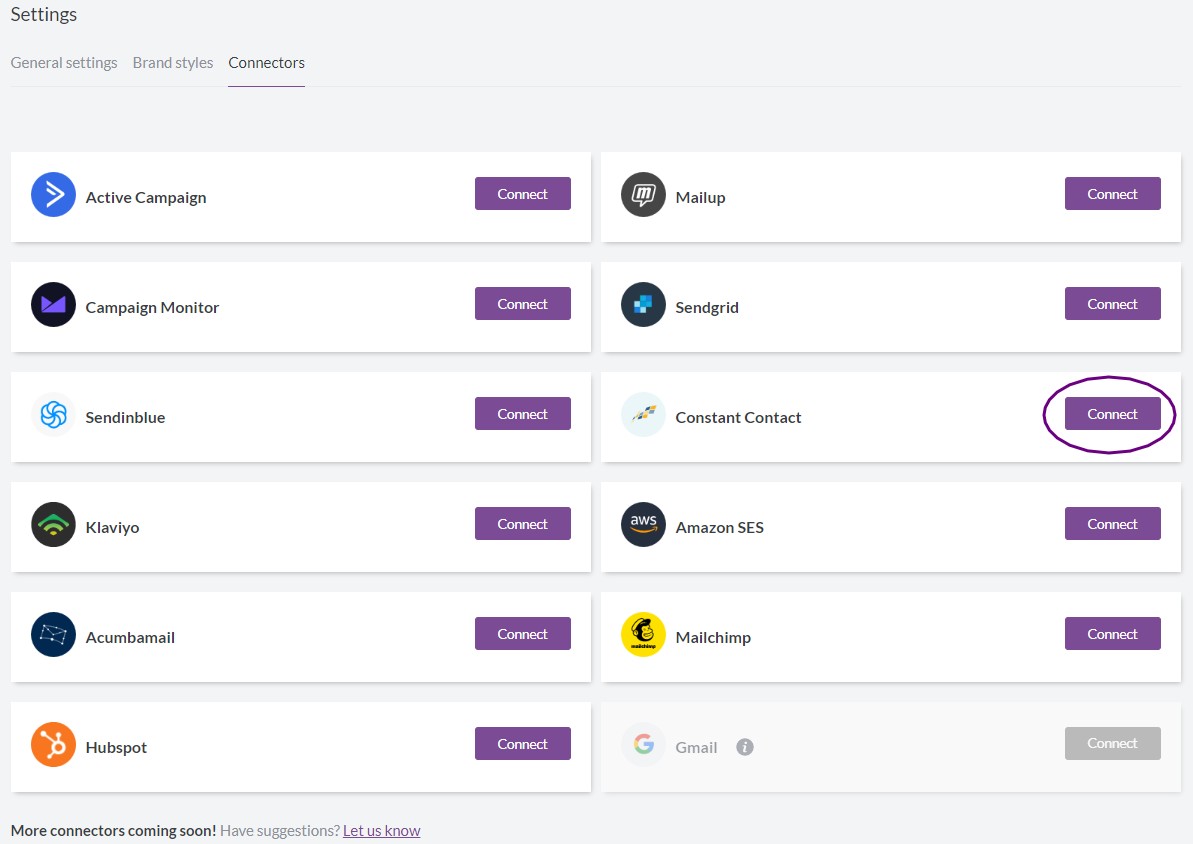 And follow the steps to log-in. Your credentials are not stored in BEE Pro. They are just used to connect your accounts.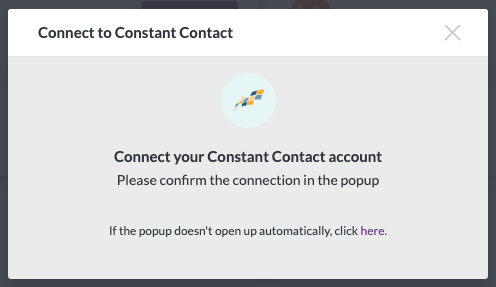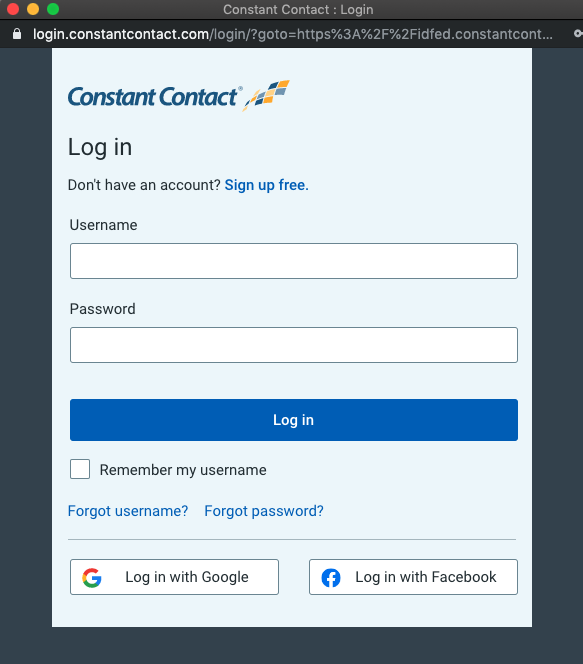 2. Connect from Export
When your template or email campaign is ready, click on the Export message button in the Message Details page, or from the actions menu in the Messages page under a project.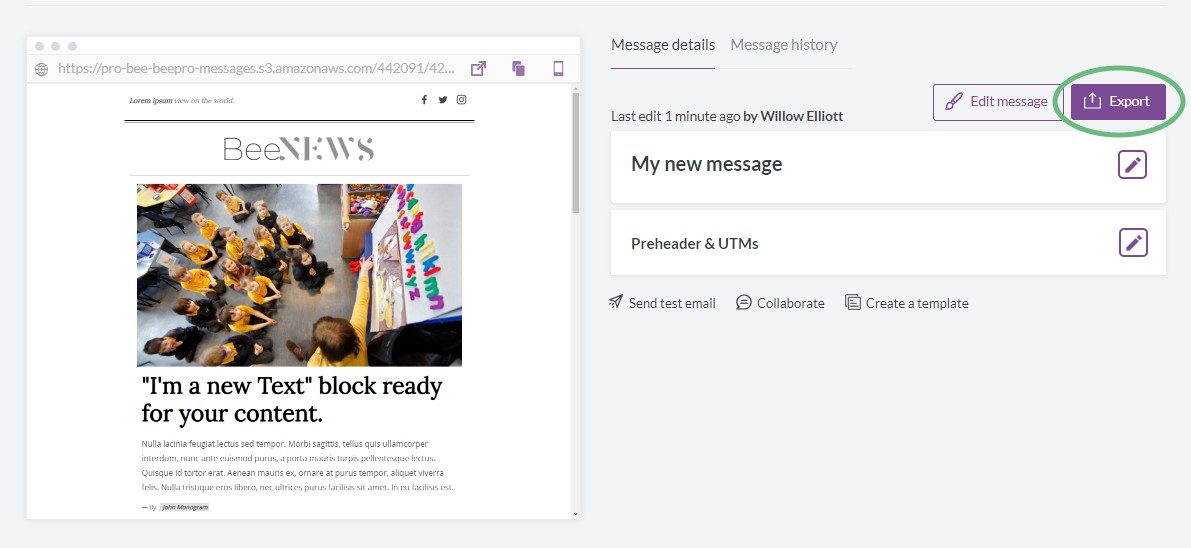 And then click on Push to your sending system.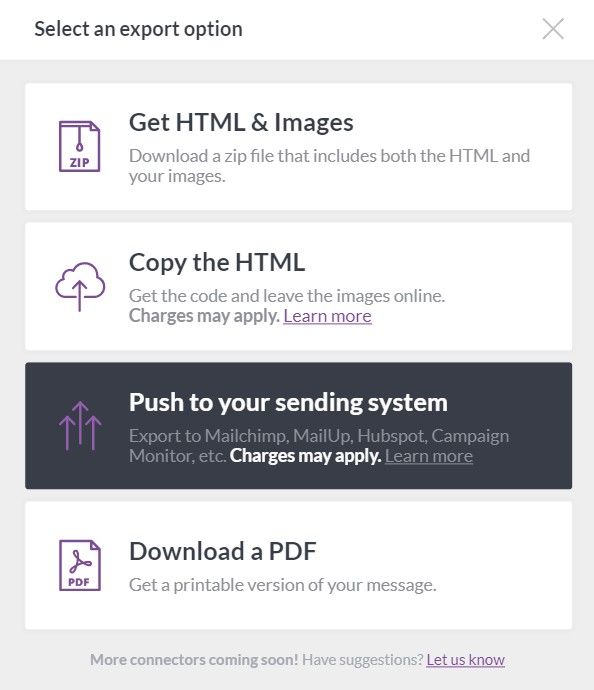 A new window will be displayed with a list of the available connectors. Select Constant Contact and follow the steps to log-in and connect it. If you're already connected to your Constant Contact account under Brand Settings, you will not be asked to do so again.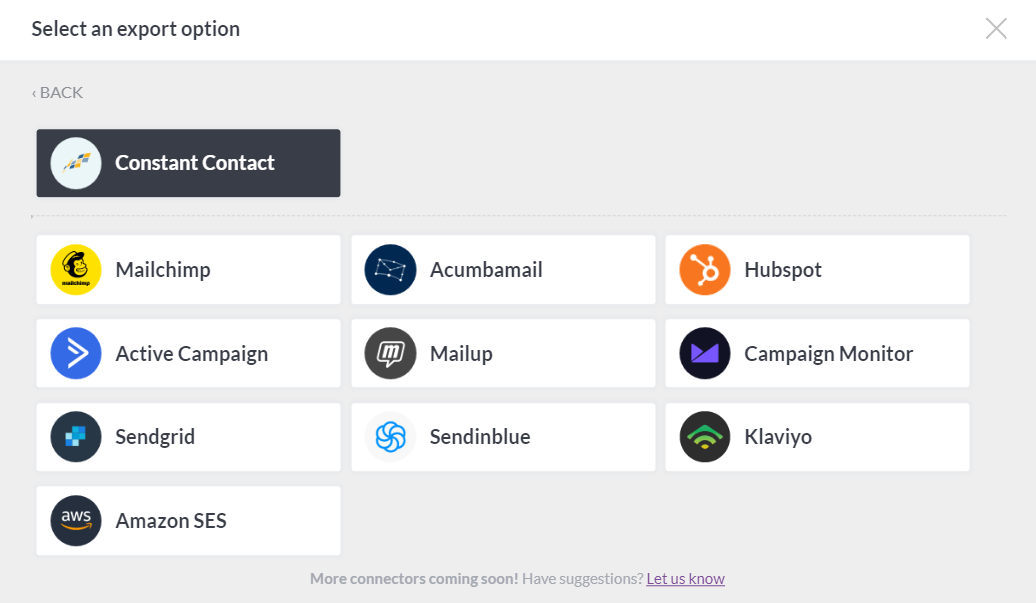 When your account is linked, select one of the Verified Emails from your Constant Contact account to set it as the "sender/reply email" of your Campaign. Once you open your message in Constant Contact, you can change this information at that time.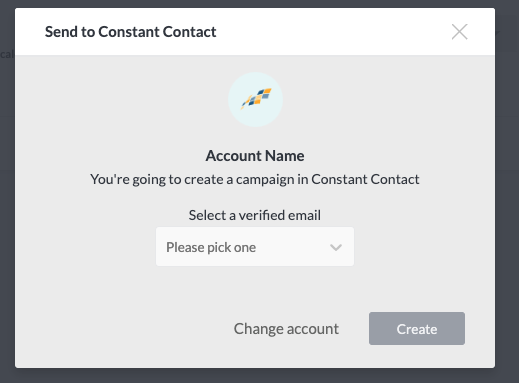 You're all set!
Multiple Brands / Customers
If you often need to switch between different accounts (e.g. you are designing email templates for several customers, each one with their own Constant Contact account), you might be interested in using a BEE Pro Agency subscription, which allows you to store and separately manage multiple connections to different Constant Contact accounts.
Are you curious about using BEE Pro with other sending apps or the availability of new connectors? Take a look at Using connectors in BEE Pro.