How do I switch to an annual subscription?
BEE Pro becomes Beefree
We're still the same design suite you know and love, just with a new name. Our team is working hard to update our documentation, but you might still see some information or screenshots that are out of date.
This article applies to the Team plan.
You can easily switch from a monthly to an annual Beefree subscription! This allows you to save money on creating beautiful emails and pages.
You must be the account owner in order to make changes to your Beefree subscription.
To change to annual billing, log into your Beefree account. Select Subscription from the account menu located in the top-right corner.
Click on Change plan.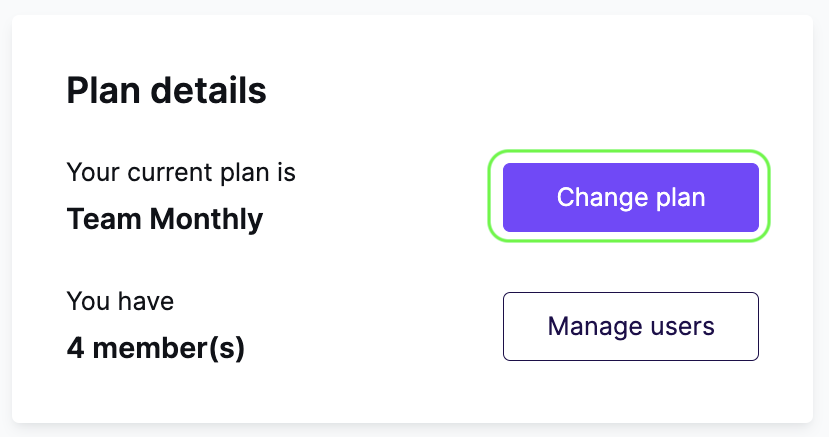 At the top of the page, toggle the MONTH / YEAR plan selector to YEAR:

In the lower section of the page, a See details button will populate for the Team plan. Click this button to see a preview of how your subscription amount would change if you proceeded.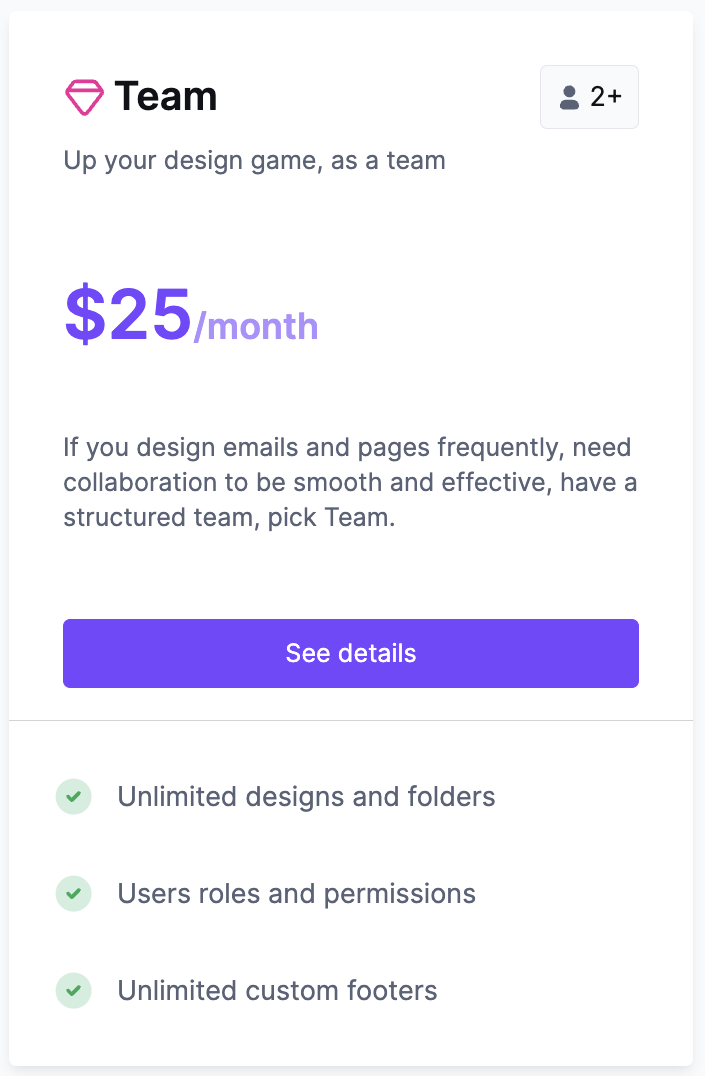 Beefree will show you a summary of the changes to your subscription. In the screenshot below, this customer is saving $60 a year by switching their Team plan.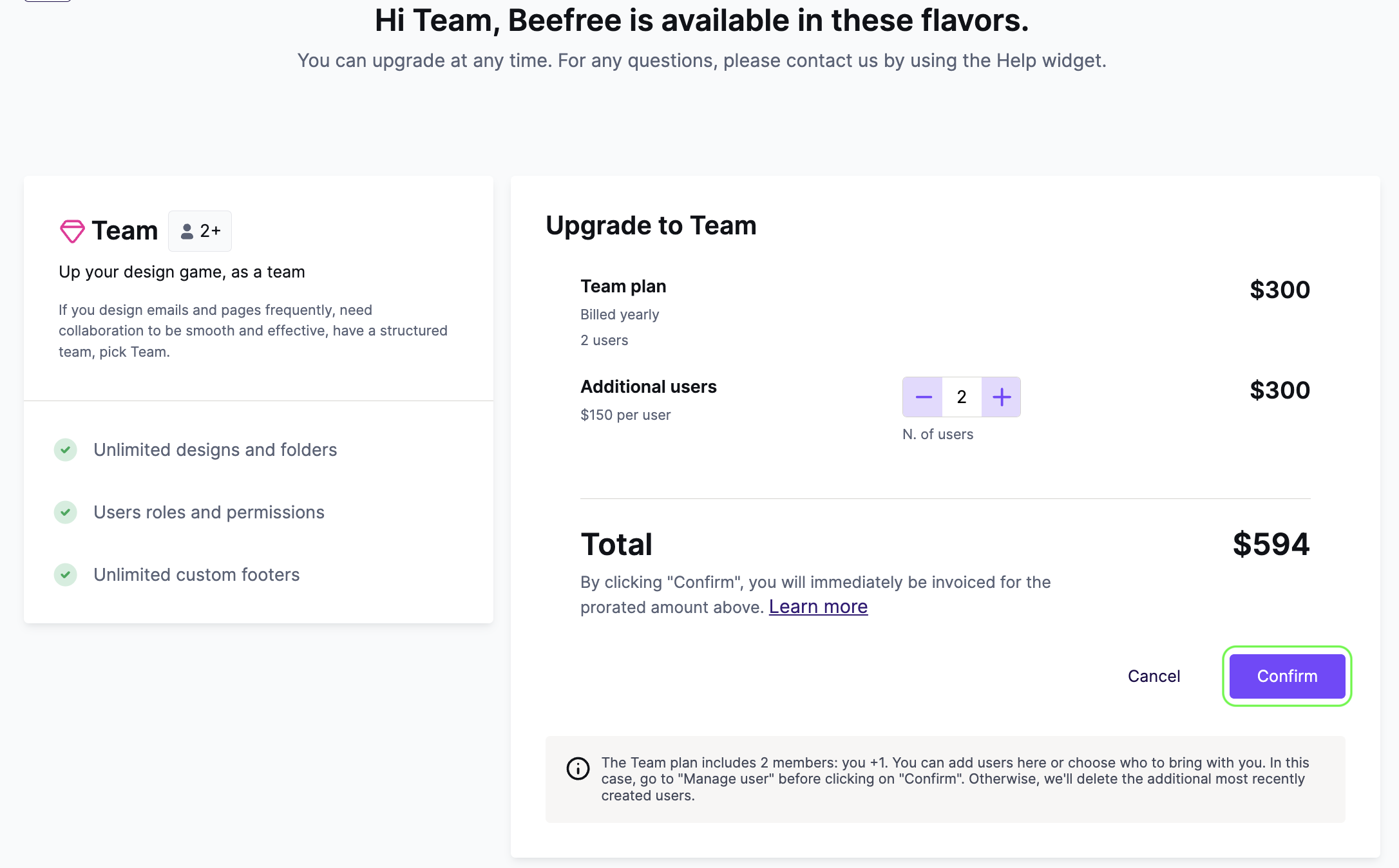 Click Confirm to proceed with the upgrade to an annual plan, and you're all done!
If you have any questions, feel free to contact us.