How do I switch to an annual BEE Pro subscription?
You can easily switch from a monthly to an annual BEE Pro subscription and save even more on creating beautiful emails!
To do so, log into your BEE Pro account and select My subscription from the account menu located in the top-right corner.
Click on Change plan.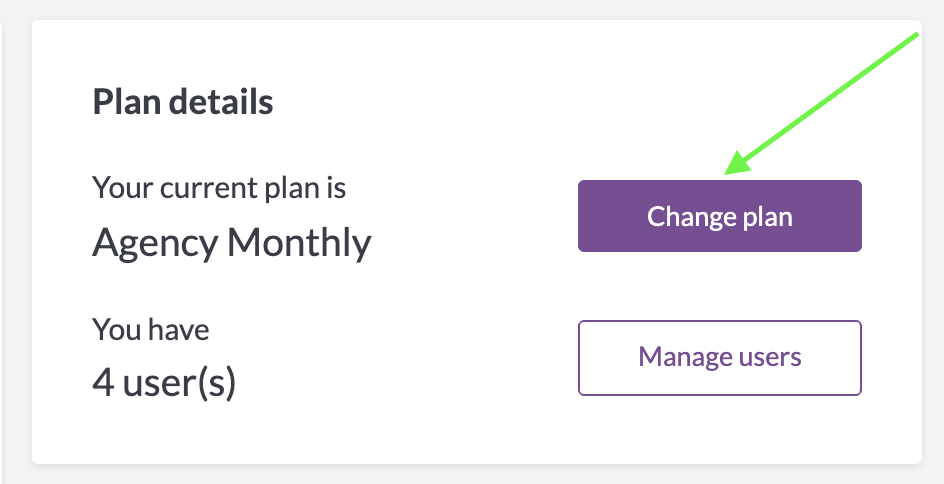 At the top of the page, toggle the MONTH / YEAR plan selector to YEAR:

In the lower section of the page, select the plan that you want to upgrade from monthly to yearly (or switch to a new plan). Then click on See changes to get a preview of how your subscription amount would change if you proceeded.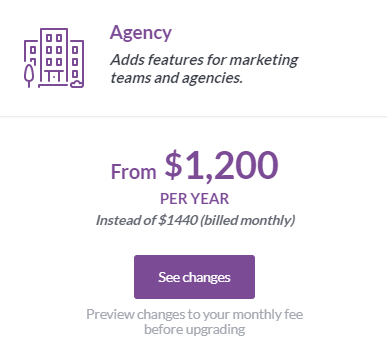 BEE Pro will show you a summary of the changes and shows the savings that you get from moving to an annual plan. In the screenshot below, this customer is saving $240 a year by switching their BEE Pro Agency plan with multiple users to a yearly subscription.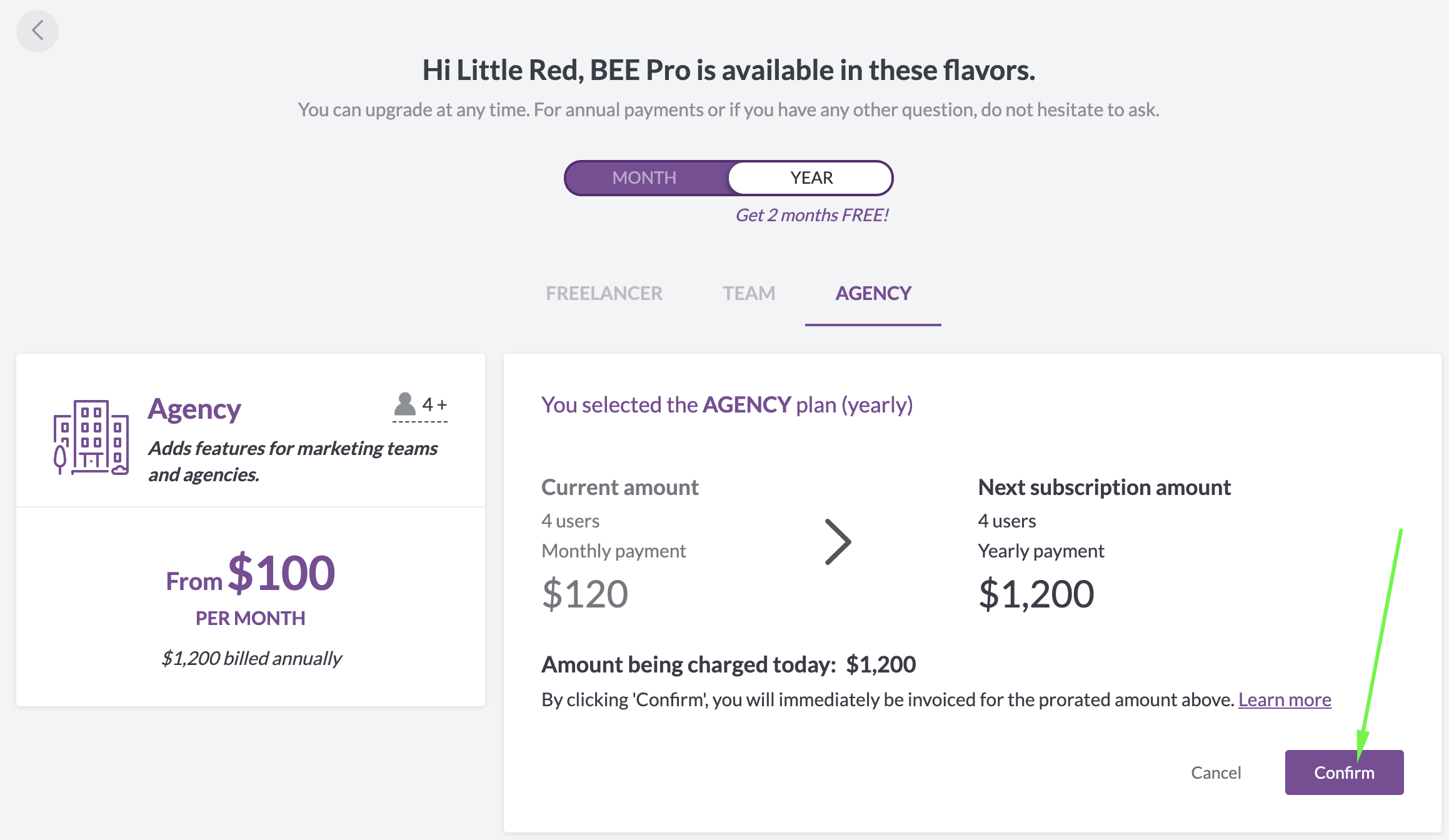 Click Confirm to proceed with the upgrade to an annual plan, and you're all done!
Other examples:
- From Team Monthly plan to Team Yearly plan: save up to $60
- From Freelancer Monthly plan to Freelancer Yearly plan: save up to $30