What happens if I cancel my subscription?
BEE Pro becomes Beefree
We're still the same design suite you know and love, just with a new name. Our team is working hard to update our documentation, but you might still see some information or screenshots that are out of date.
This article applies to all plans.
If you cancel your Beefree subscription, the following will occur:
If using a paid plan, your account will remain active until the end of your subscription's current billing period.
If using the Free plan, your account will remain active for 15 days.
After that date, all users to whom you had granted access will no longer be able to log in.
Templates and designs will be removed.
If you used hosted images in any designs created with Beefree, those images will no longer load. Access to those assets will no longer be available once you cancel your subscription.

If you used a connector to push emails from Beefree to an ESP like Mailchimp, SendGrid, etc., those emails contain hosted images

. If the emails are still in use, you should export them again using the ZIP export feature. It allows you to download both the images and the HTML, and do not use hosted images.
You cannot reactivate a cancelled Beefree account.
Here is a visual example of the same email with images loading and not loading: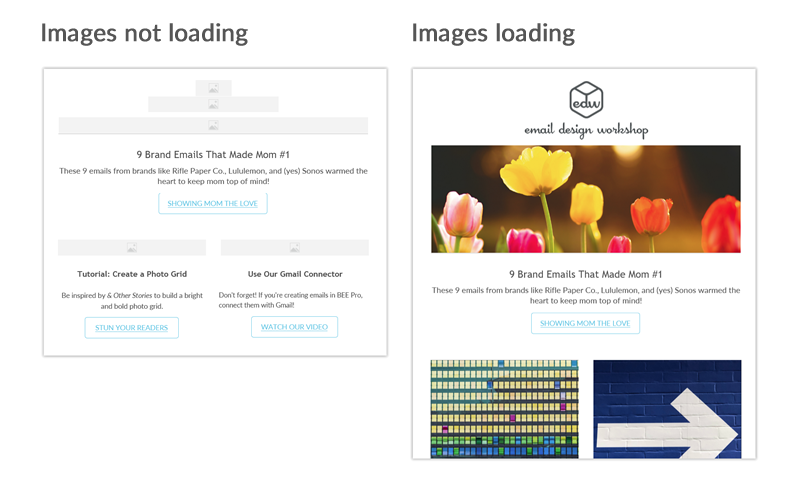 If you're concerned about losing your hosted images, consider downgrading to the Free plan instead. All of your images will remain available in this case. However, your surplus emails, pages, templates, and saved rows will be frozen.
You can find information on downgrading or canceling in Managing your Beefree subscription.
If you have any questions, feel free to contact us.