How do I cancel my BEE Pro subscription?
What happens when you cancel a BEE Pro subscription?
Your account will remain active until the end of your subscription's current billing period.
After that date, all users to whom you had granted access will no longer be able to log in.
Templates and messages will be removed.
If you used hosted images in any messages created with BEE Pro, those images will no longer load. The access to those assets will no longer be available once you cancel your subscription.

If you used a connector to push emails from BEE Pro to an ESP like Mailchimp, SendGrid, etc., those emails contain hosted images

. If the emails are still in use, you should export them again using the ZIP export feature. It allows you to download both the images and the HTML, and do not use hosted images.
Here is a visual example of the same email with images loading and not loading: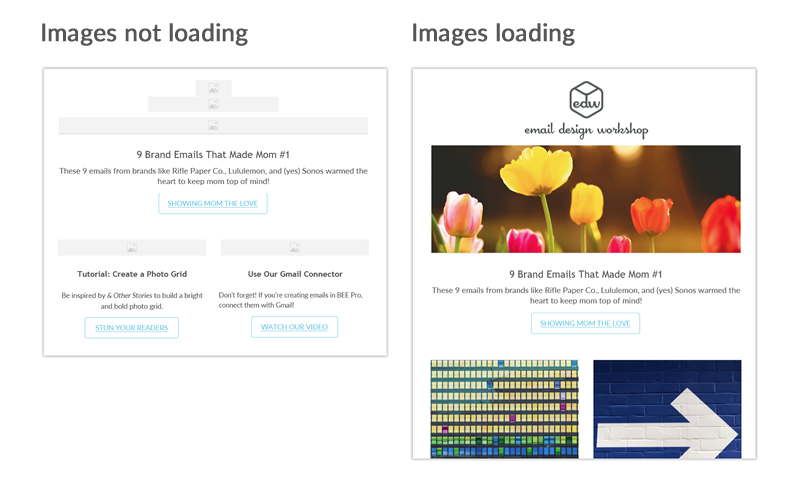 How to cancel your BEE Pro subscription
If you wish to cancel your BEE Pro subscription, follow these steps:
Log into your account at pro.beefree.io/login.
In the top right corner, click on the profile icon and select My subscription.
You will find a link to cancel the subscription in the plan details (right panel), as shown in the screenshot below.
Before canceling, please make sure to read "What happens when you cancel a BEE Pro subscription" above.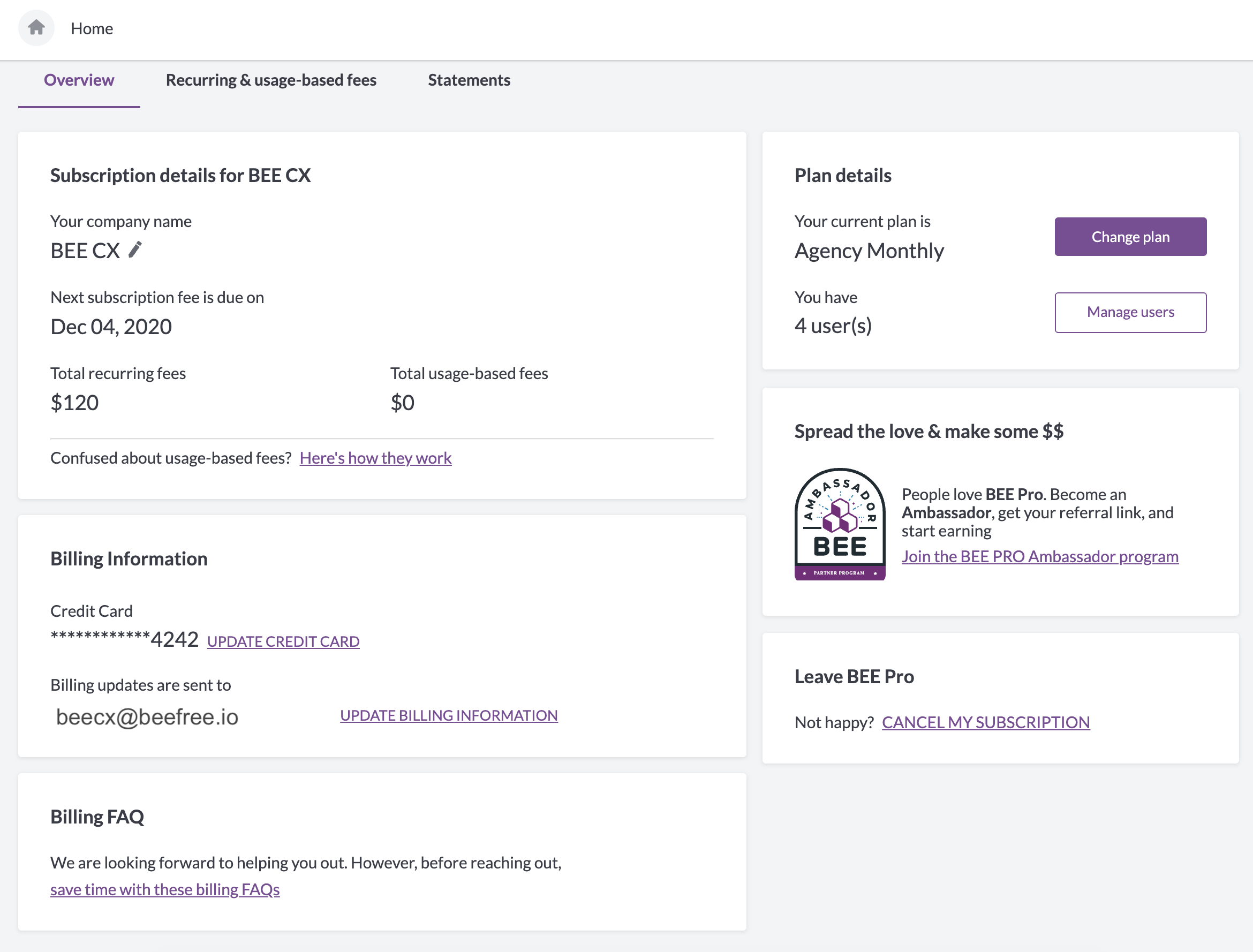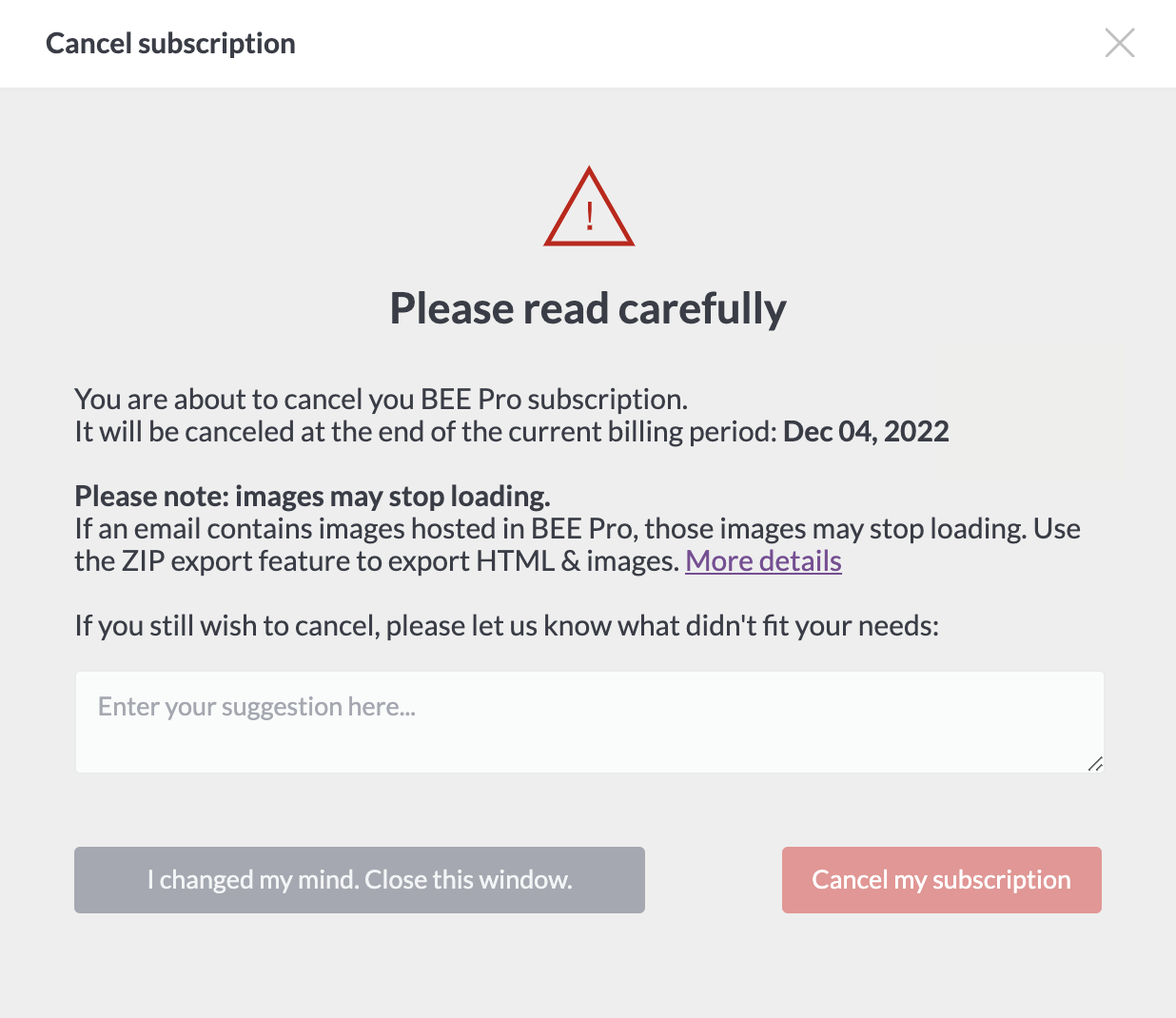 Please make sure to let us know why the service did not meet your needs. We really appreciate your feedback!