Creating a new email
In BEE Pro you can create a new email in three different ways:
From a Template
Select one of the many professionally designed email templates. Use the search by keyword feature to narrow down your selection or click on the drop-down arrow for each category. By the way, new templates are added all the time!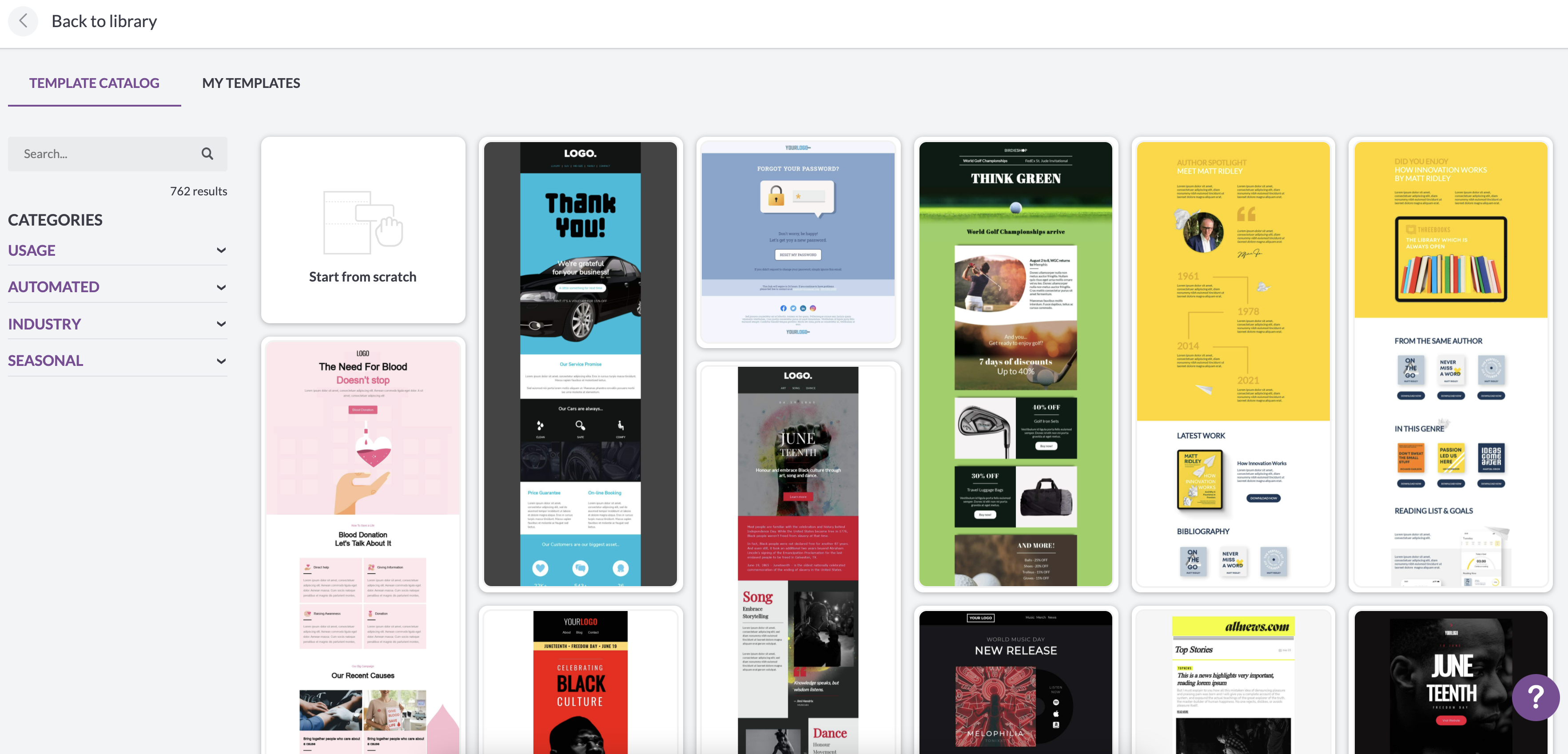 Once you've edited and saved your template, it will be available in your Library. Use the drop-down menu to select View details.

Beneath the template details, there is an option to Create a new email from this template.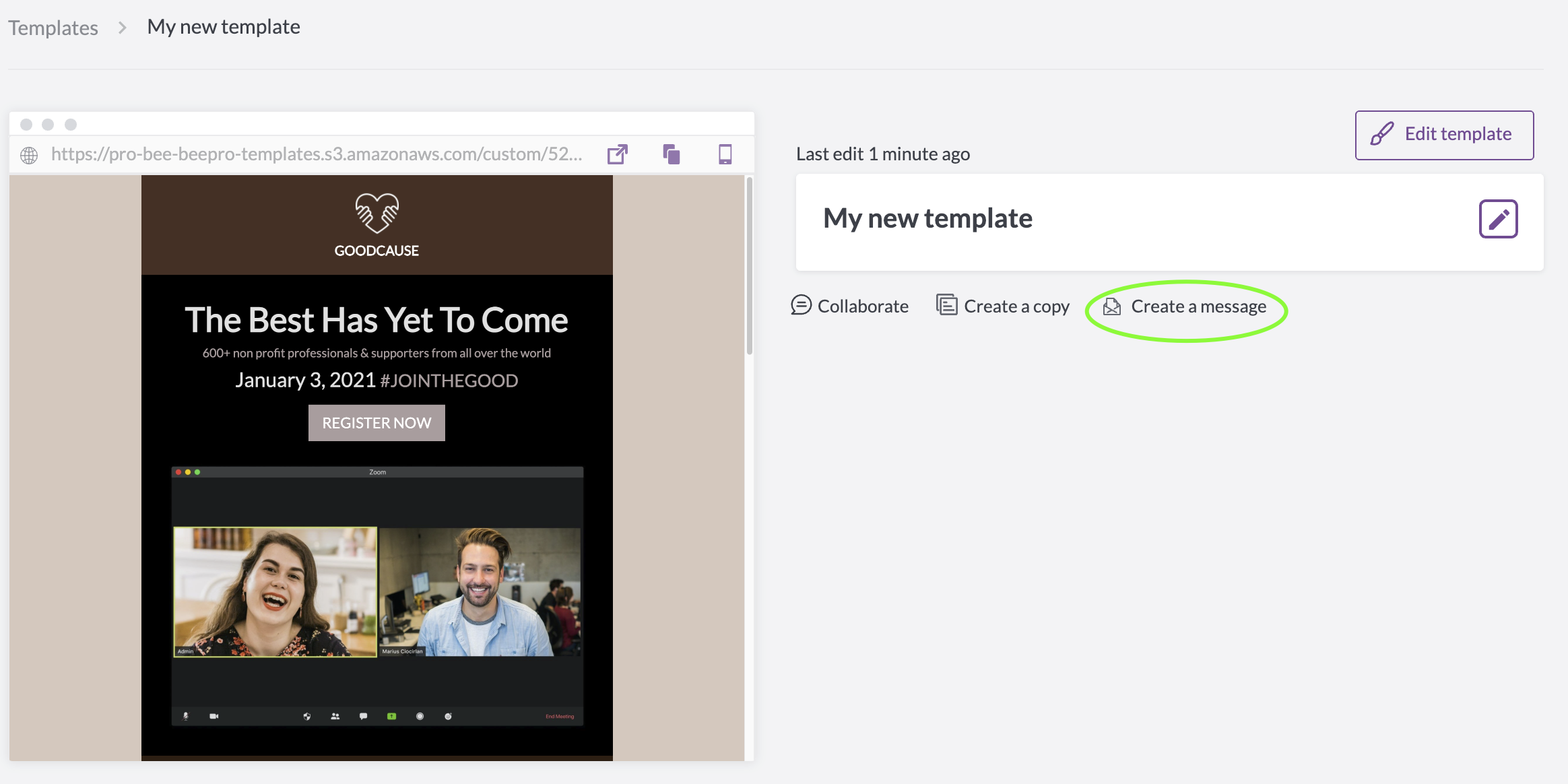 Once you click Create a new email, you will be asked to choose a destination project for your new email.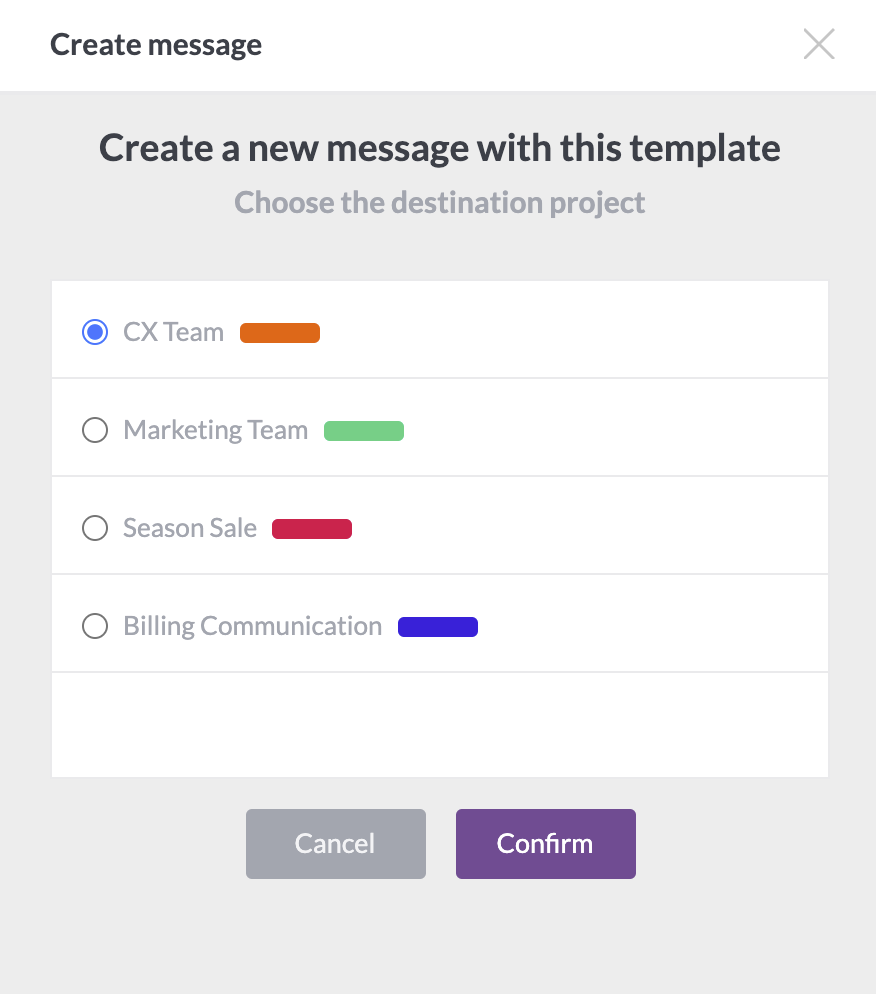 Once you've selected a project and clicked Confirm, you will be redirected to the Email details page for your new email. Once the details are saved, you can begin designing your new email.
By the way, you can also add your own custom templates to the template catalog by saving an existing email as a template on the Email details page. Once you do so, it will be available under My templates when you create a new email.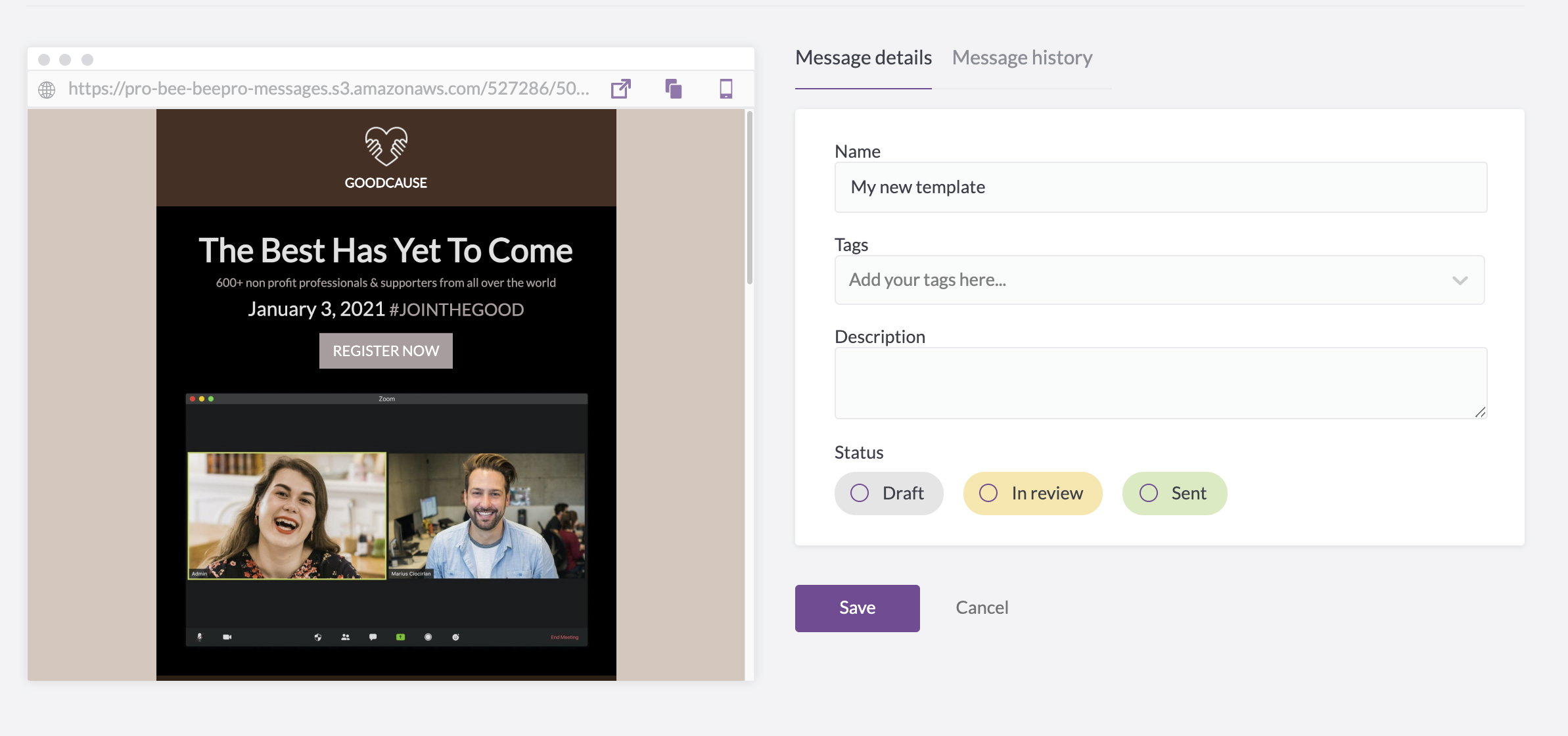 From an Email
You can create a new email by cloning an existing one. To do so, select Create a copy from the actions menu for the email that you want to use as a starting point.
From Scratch
Select Blank template from the New email area inside your project.