Overview
Projects allow you to organize your messages in folders. Each folder shows you a thumbnail of the message that was last edited in that project, when and by whom (since BEE Pro has multi-user support). You can also copy, move, and clone projects!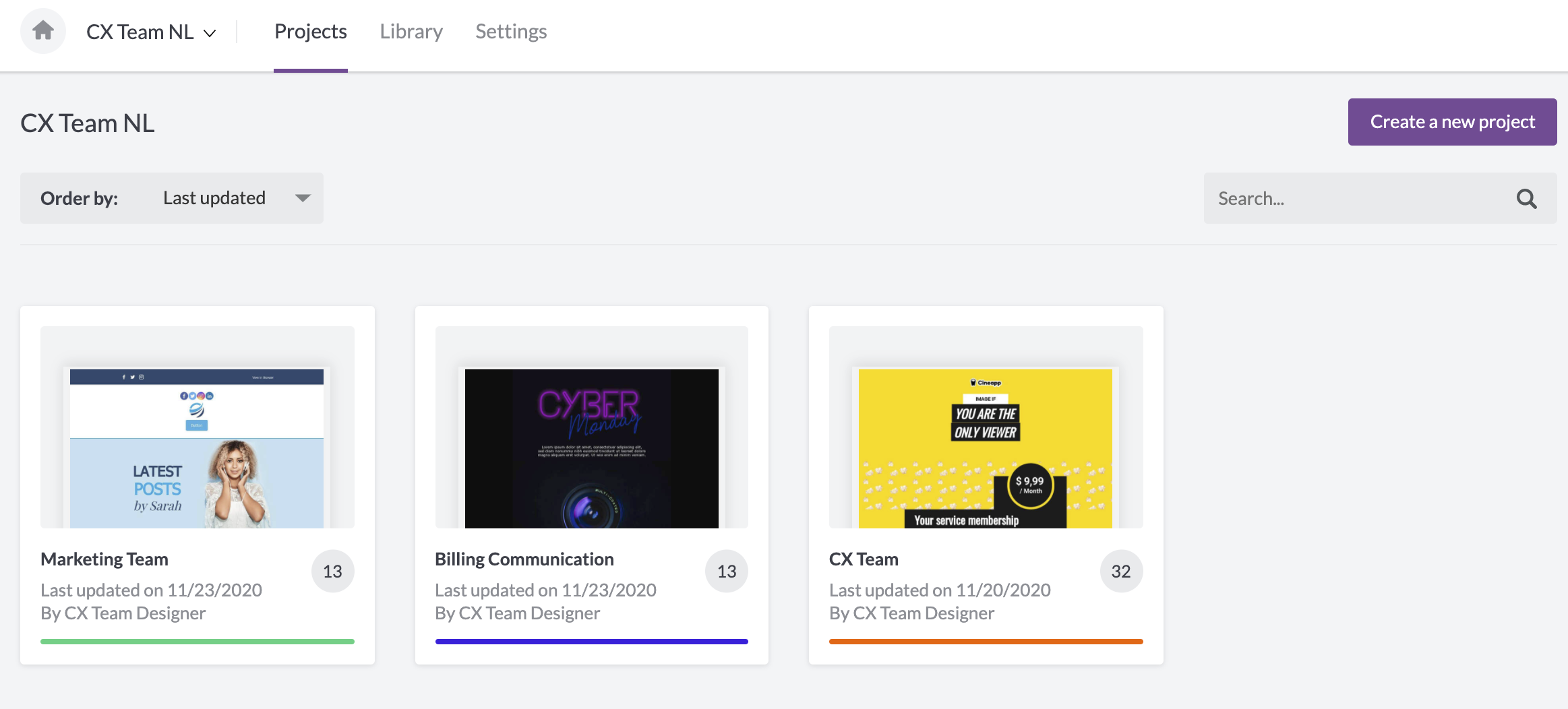 Creating a New Project
To create a new project, click on Create new project under Projects.
Enter a name for the project and a color code to help you recognize it quickly in the My projects dashboard.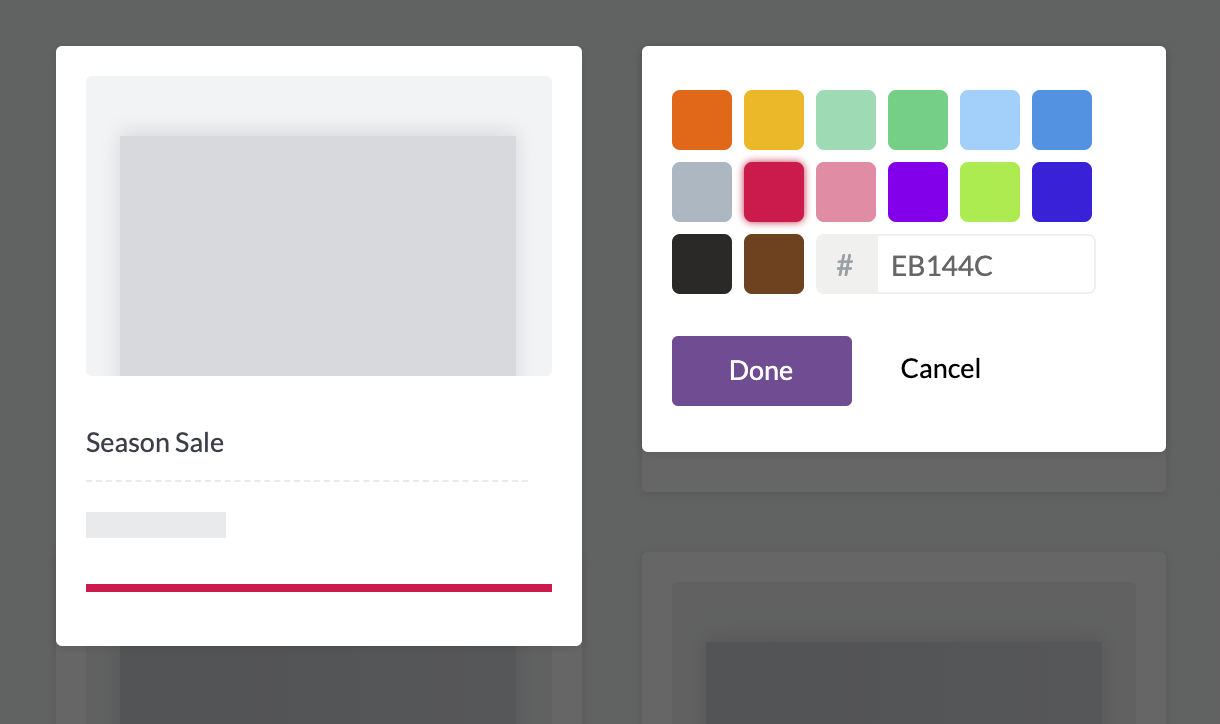 The maximum number of projects that you can create changes depending on your BEE Pro subscription plan.
Freelancer: 3 projects
Team: unlimited projects
Agency: unlimited projects
If you have reached the maximum number of projects and wish to create a new one, BEE Pro will ask you if you want to upgrade to a higher plan.
Browsing Projects
In the Projects tab, you can order your projects by name, creation date, or the date on which a message within the project was last updated. This is the default sorting method, which means that you are shown first the project in which you last did some work.
You can also search for projects using the corresponding feature.

Editing and Removing Projects
To edit or remove a project, mouse over it and click on the Actions icon.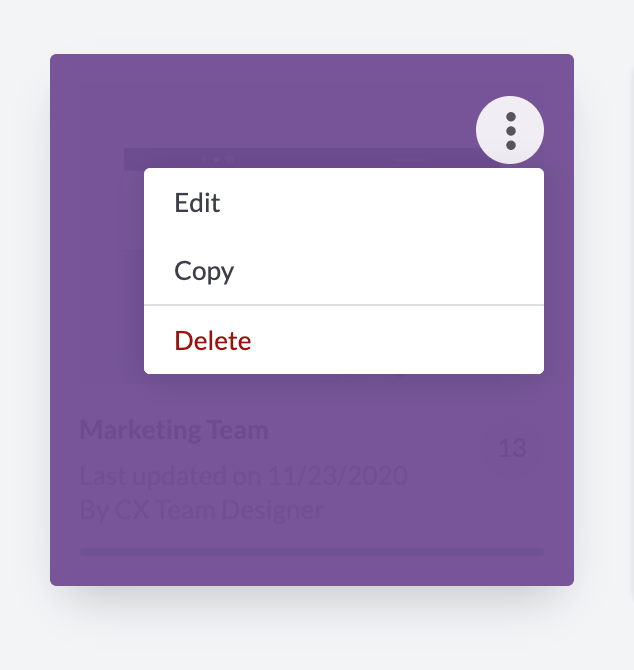 Edit will take you back to the same window that you use when you create a project.
Delete will ask you whether you wish to remove the current project. Be careful as all messages contained in the project will be removed
Copying and Moving Projects
To copy, clone, or move a project, use the Copy feature.

This feature allows you to accomplish all three tasks.
Clone: you can copy a Project to the same Brand (if you are on the Freelance or Team plan, there is only one Brand, which is the one that you are working in).
Copy: you can copy a Project to another Brand if you are using the Agency plan.
Move: you can move a Project to another Brand by first copying it, and then deleting the original one.
The steps to take are (in this example, the user is subscribed to the Agency plan and has three Brands):
1. Confirm that the project you selected is indeed the project you want to copy. BEE Pro also reminds you that the process can take a bit of time and that the project will be "locked" during that time.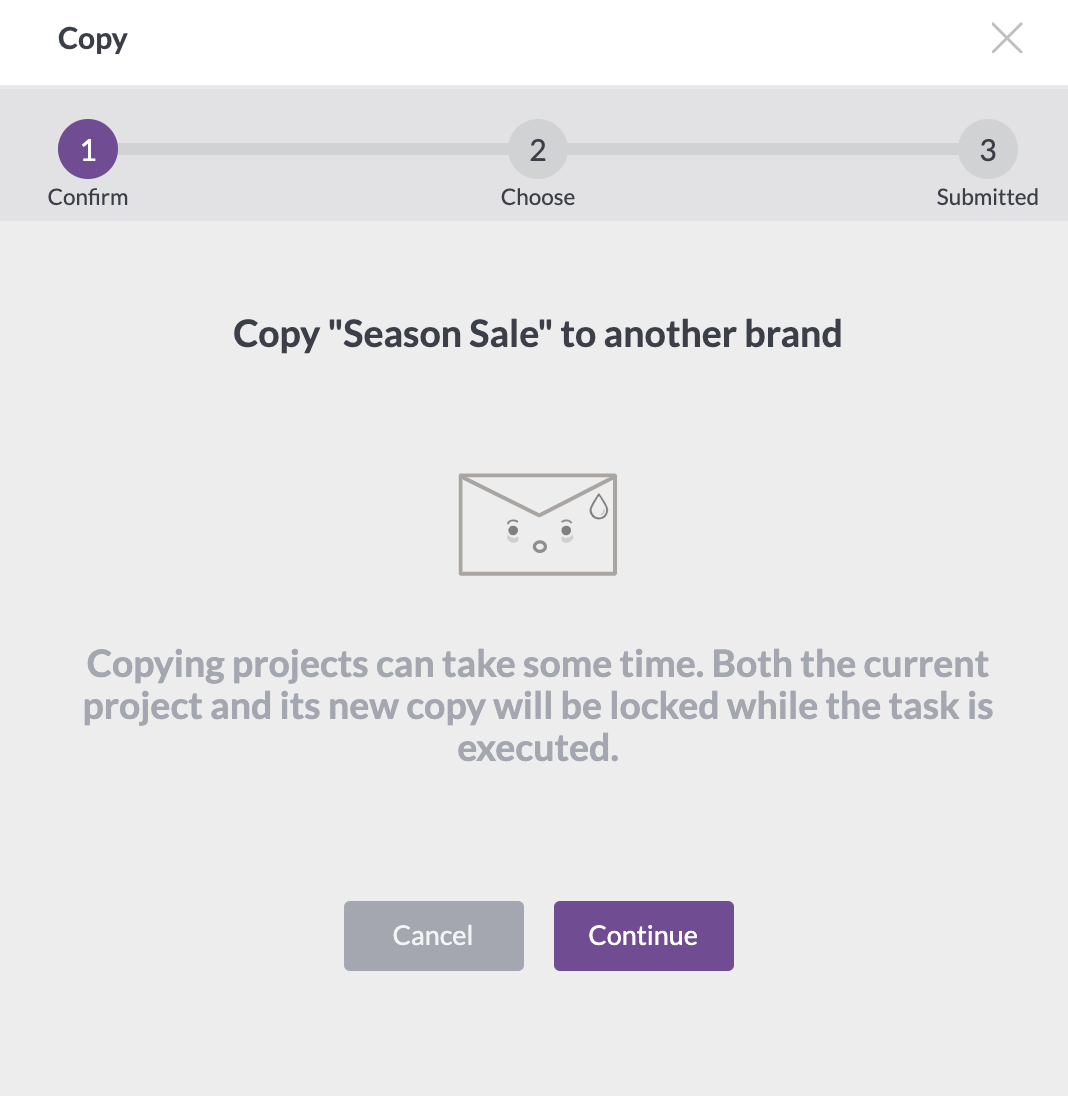 2. Select the Brand that you wish to copy the project to.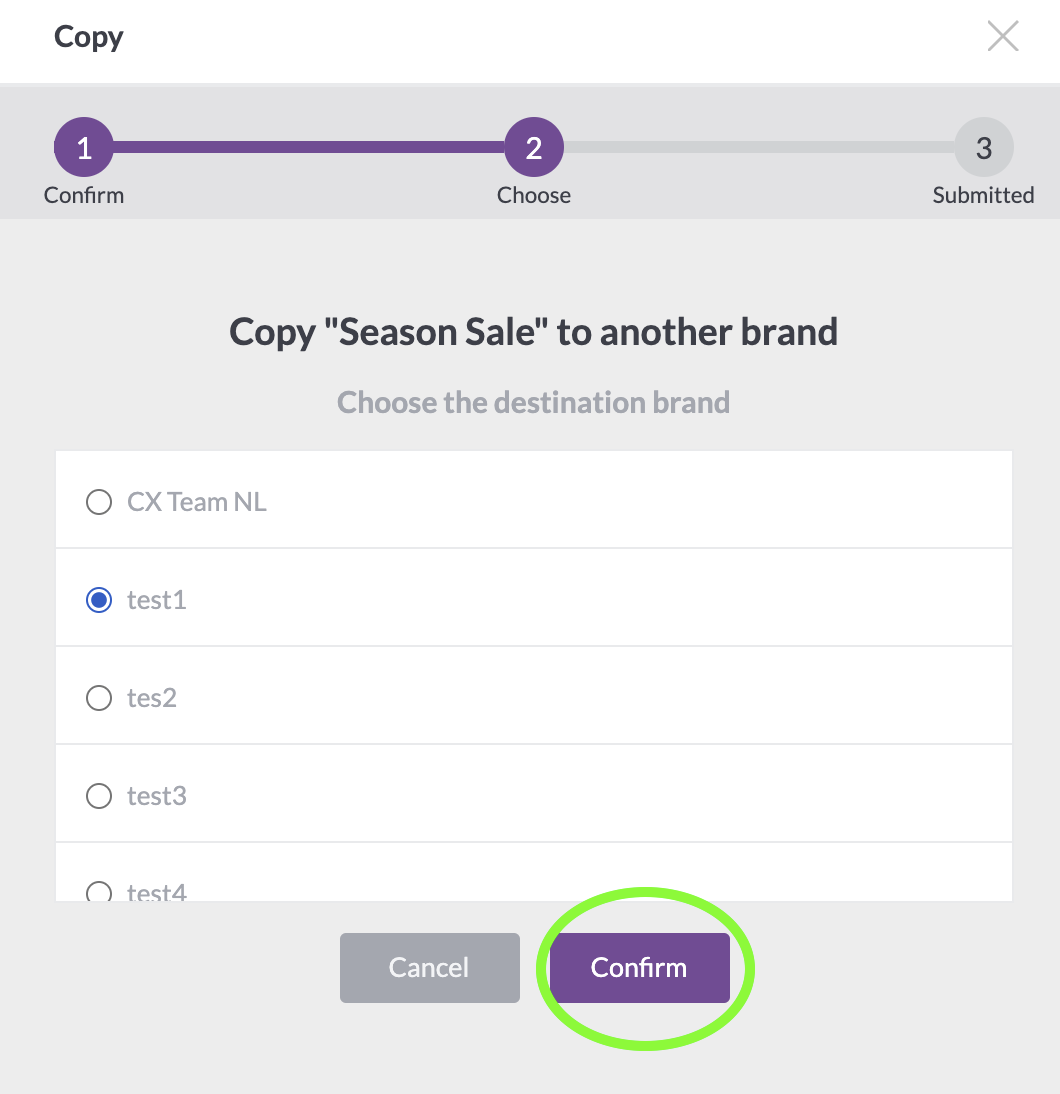 3. You are all set. Remember that you may not be able to access the projects (both the original one and the new one created via the Copy action) until the task has been completed.