Managing projects
Overview
Projects are an organizational tool for the messages within your BEE Pro account. If you are using a Freelancer account, you can create up to 3 projects. If you are using a Team or Agency account, you can create an unlimited number of projects. Keep in mind that there is no limit on the number of messages you can create!
When you sign into BEE Pro, you land on the full projects list for your account.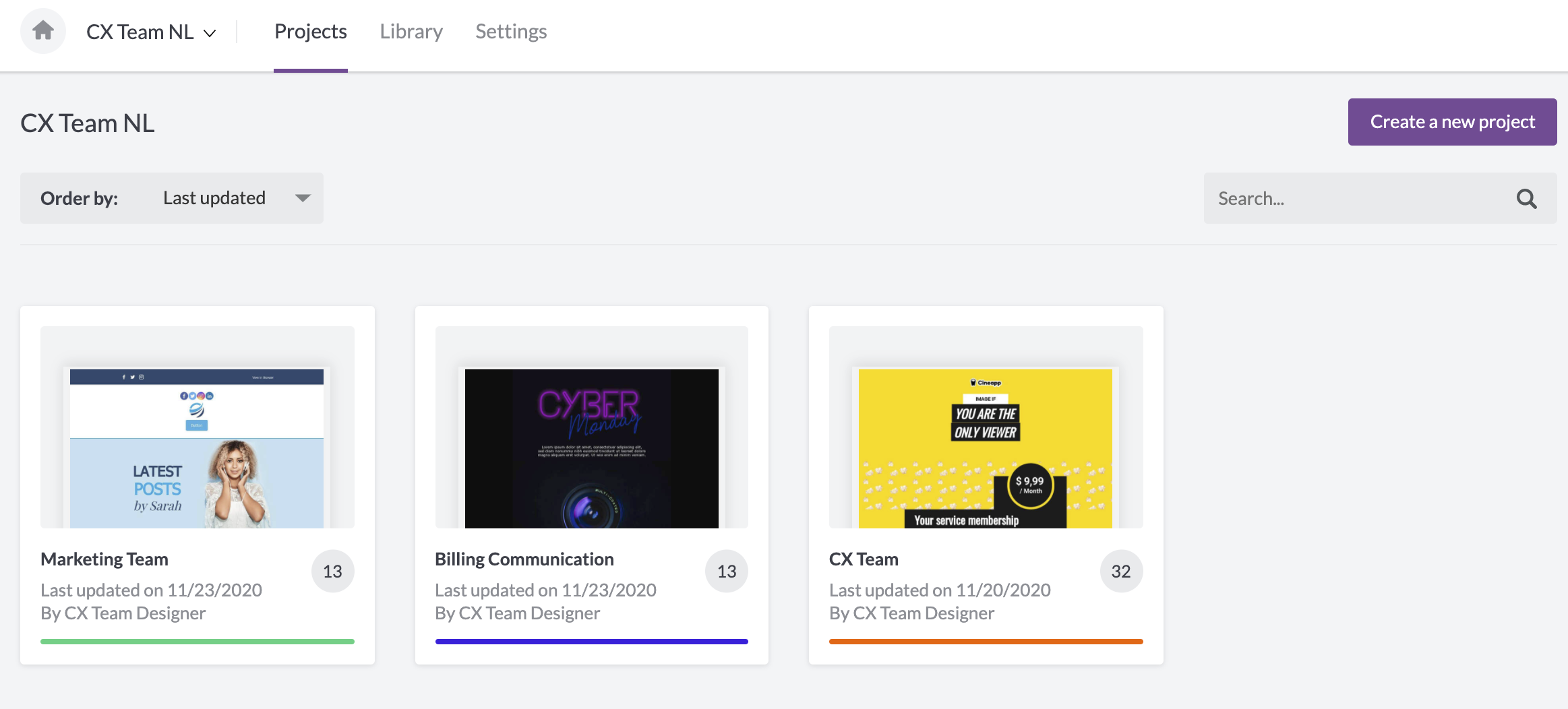 Creating a New Project
To create a new project, click on Create new project under the Projects tab. Enter a name for the project and a color code to help you recognize it in your project list.
Notes
Agency users: To locate the option to add a new project, make sure you have a brand selected.

Freelancer users: The system will prompt you to upgrade your subscription if you try to create a fourth project

.
Browsing Projects
By default, your project list is sorted by the last update. As a result, the project you've worked with most recently will populate at the top of this list. If desired, you can also choose to sort by name or creation date. There is also a search bar if you'd prefer to locate your project through a keyword.
Editing and Removing Projects
To edit or remove a project, mouse over it and click on the Actions icon.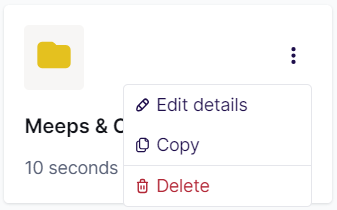 Edit will take you back to the same window that you use when you create a project. Use if this if you need to rename your project, or change the color associated.
Delete will ask you whether you wish to remove the current project. Note that this also will delete any messages stored inside of the project.
Copying and Moving Projects
The copy feature is fairly self-explanatory. However, this feature can also be used to move a project to a different brand in Agency accounts.
Once you select the option to copy your project, a modal will open that walks you through the process.
For Agency subscribers interested in how to move a project, take a look at this sample workflow:
1. Confirm that the project you selected is indeed the project you want to copy. BEE Pro also reminds you that the process can take a bit of time and that the project will be "locked" during that time.
2. Select the brand that you wish to copy the project to, then select Confirm.
3. You are all set! Remember that you may not be able to access either project until the task has been completed.
As an optional fourth step, you can also delete the original version of the project. We recommend this to prevent confusion among your users.
Bulk selection in Projects
Now you can perform some actions in bulk when you are inside one of your projects. How?

You can select one or all the items/assets in the project in order to move or delete them.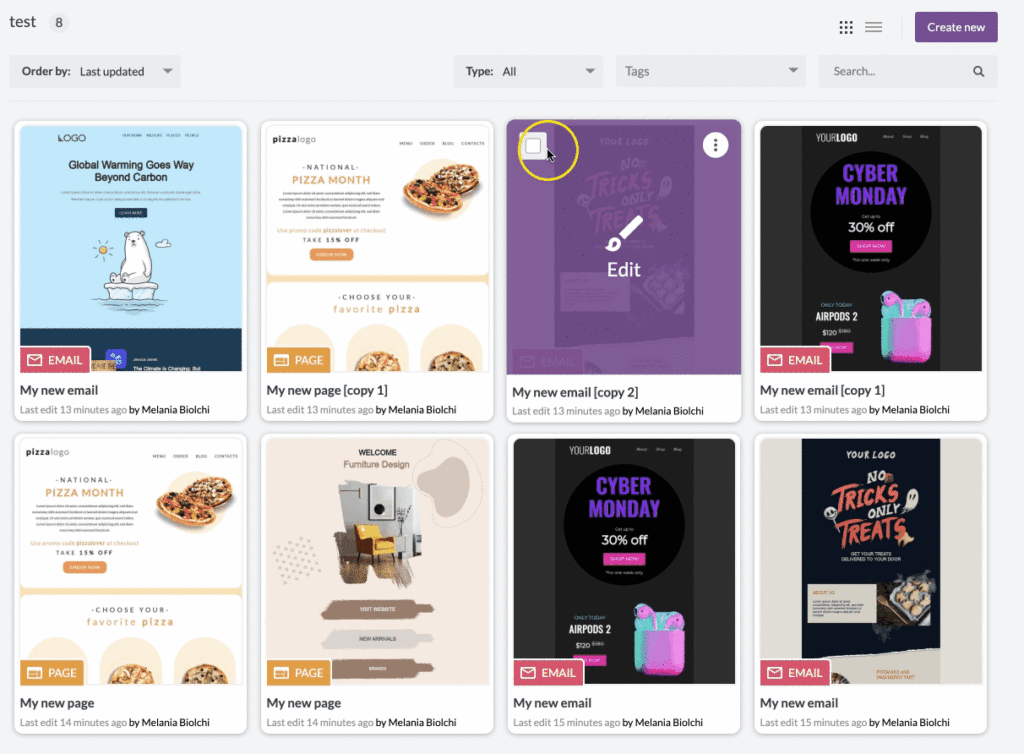 When you decide to delete one or more assets, you will be prompted to type the word 'DELETE' in order to confirm the action. Please note that there is no 'undo' button or bin where you can retrieve the assets after deletion.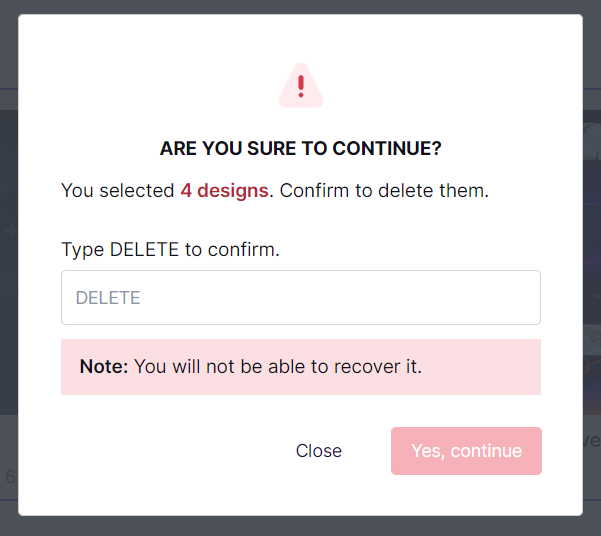 If your goal is to reorganize your designs, you can move your assets in bulk. When you click the option 'Move to', you can choose another project where you want to move them. If you have a lot of assets, you will see a temporary page while we are moving your content.
When the move is complete, you will also see the notification on the top bar in the notification center.

Looking to learn more about how to manage the messages stored in your projects? Check out Viewing and finding email messages next.