Saving a design on beefree.io
Saved in your browser
When you use beefree.io, the builder saves a copy to your browser storage. This goes beyond the browser session. You can close your browser session (all browser tabs) and then restart the browser. When you go back to beefree.io, the system will retrieve the design from your browser storage. Also, it will ask you if you wish to continue working on it.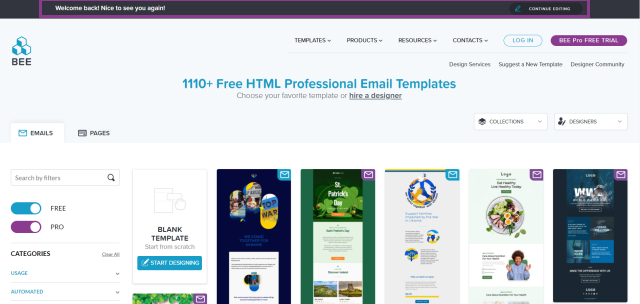 There is nothing you need to do to save the design to your browser. An auto-save feature takes care of the task every 30 seconds.
Save by downloading a ZIP file
When you save a design with BEE Free, the system allows you to download a ZIP file. It contains both the HTML and the images that make up the design. You can then import the file into any application that allows you to do so. If designing emails, you must use an external sending platform to send the design.
Save by sending the email to your ESP
Some email marketing systems allow you to save an email by sending it to a special email address. For example, in MailUp there is the "List+" feature. You send an email to a special address, and MailUp will save it to that List in your account. The folks at Mailchimp call it Email Beamer, and it works the same way.
Save by sending the email to Zapier
Zapier is a system that connects many applications. You can use it to push an email created on beefree.io to another application. See: Exporting to many apps via Zapier.
Save by sending the email to yourself
Use the
Send Test icon
feature to send an email to yourself. The email will arrive in your inbox. You can use it or save it, taking advantage of the features available to you in your email program (e.g. Gmail, Outlook, etc.).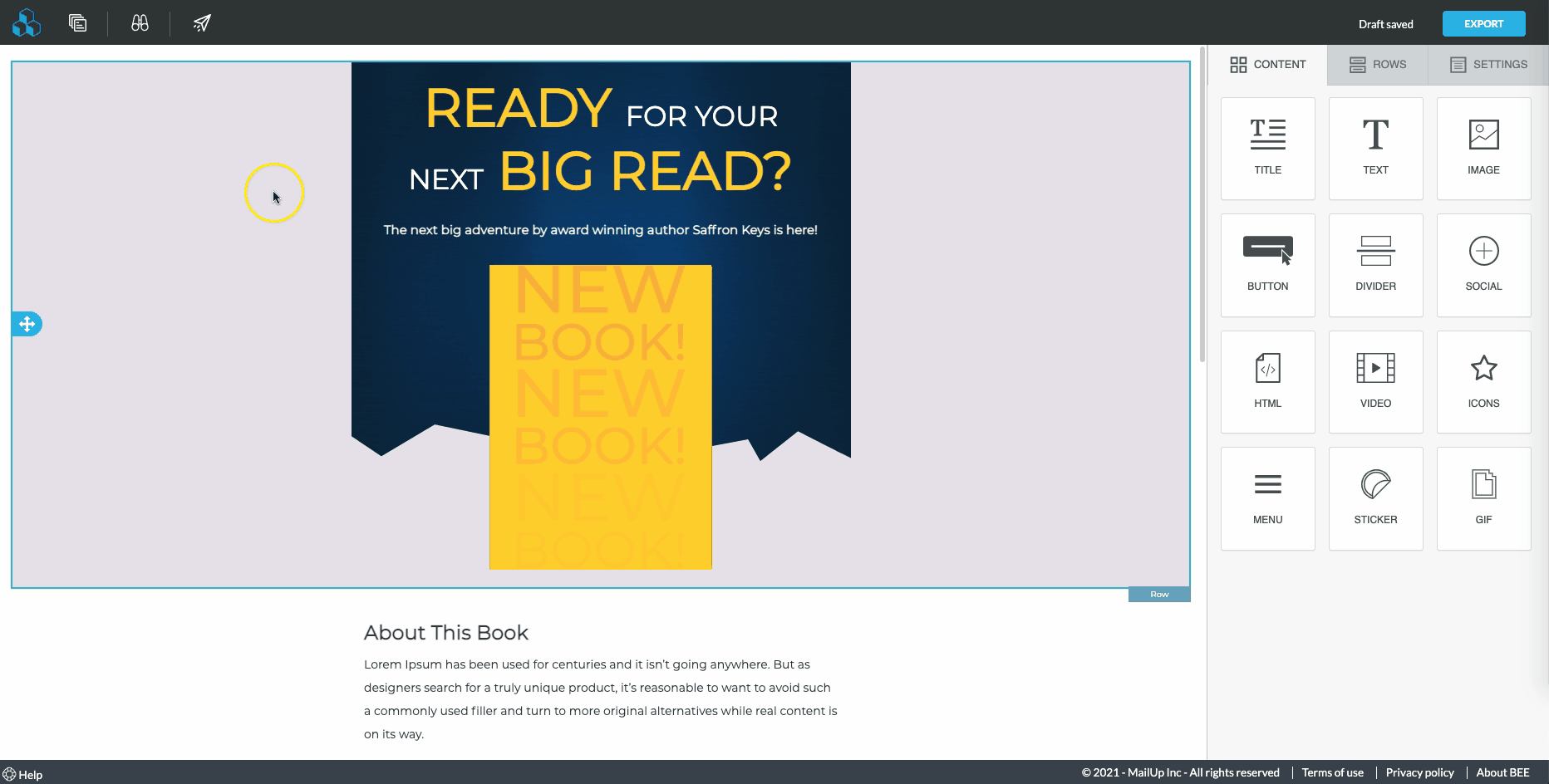 For example, let's say you want to send an email created with the BEE builder from your Gmail or Outlook account. Here are the simple steps to take:
Send the email to your Gmail account using the Send Test feature
In Gmail, select the email and click Forward

Remove the extra lines at the top and the signature, if any

Select Edit subject to change the email subject

Enter the recipients and send the email 
Please note that forwarding may impact the rendering or responsiveness of your email.
Save by using a BEE Pro account
The Export menu in BEE Free also provides export options only available to new BEE Pro users. To set them apart from the available ZIP export option, the icons for these methods are all in purple. Clicking any of these purple export methods will direct you to a new page that prompts you to sign up for BEE Pro. You can sign up for a Free BEE Pro account, or you can try the Team plan with a 15-day free trial.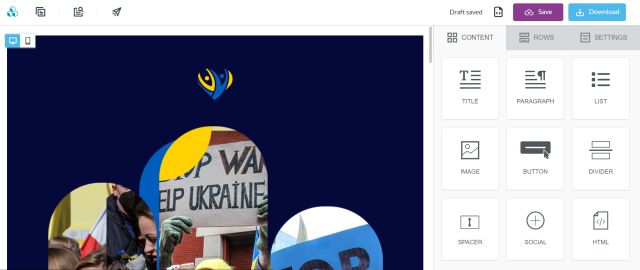 BEE Pro includes the same functionality as BEE Free with many additional features:
Save and edit multiple designs.

Free BEE Pro accounts can store up to 10 designs.

Paid BEE Pro accounts can store unlimited designs.

Host your images with BEE Pro.
Create new designs from templates.
Multiple users and more!
If you're not using BEE Pro already, check it out! Availability of features may be limited on certain BEE Pro plans.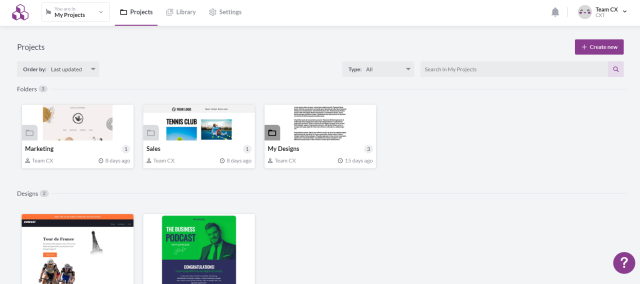 If you have any questions, feel free to contact us.