What's BEE?
About BEE
BEE is a drag and drop builder you can use to quickly create beautiful emails and landing pages. You can read about what's behind the name and the project's history at https://beefree.io/about-bee/.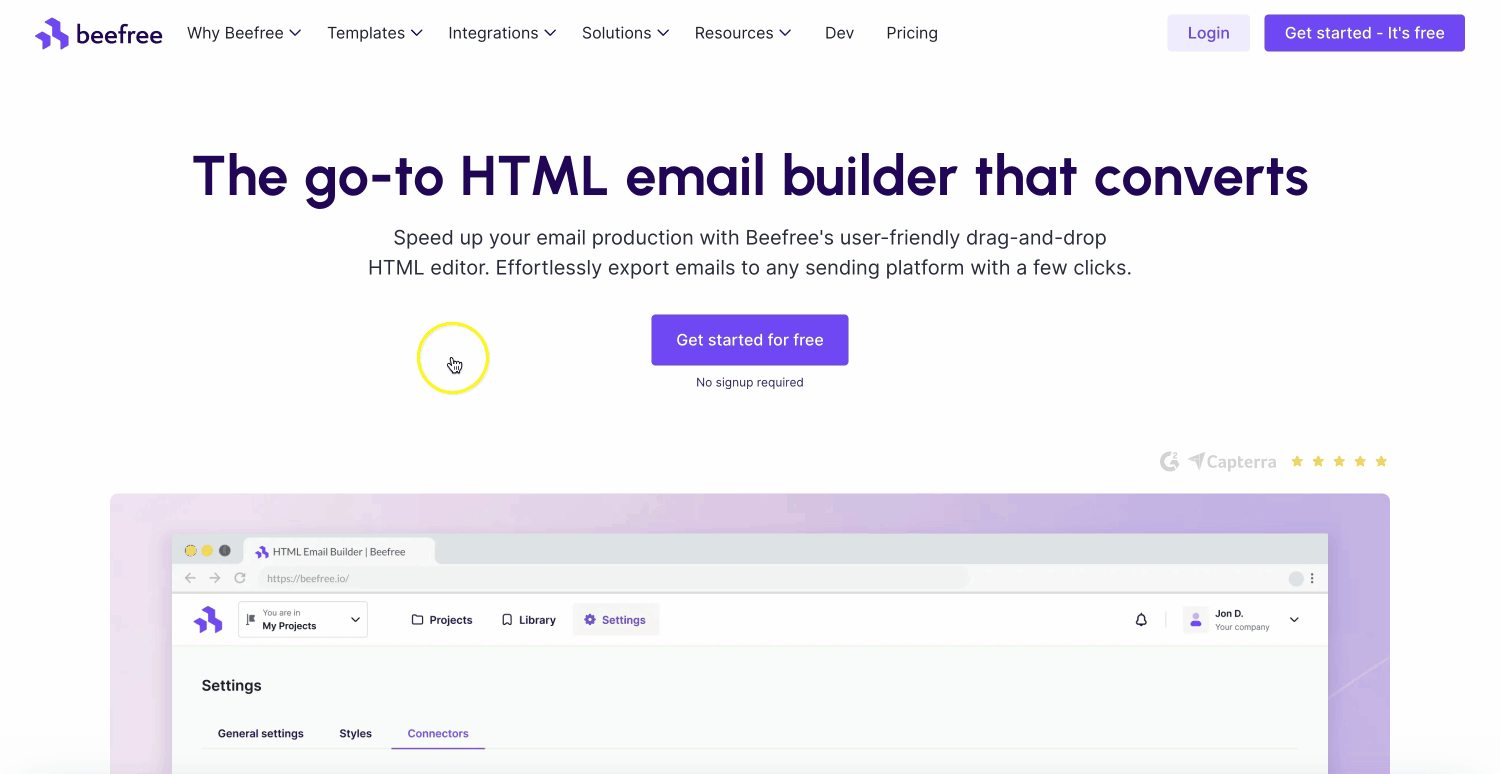 About the Builder
BEE makes it easy to create landing pages or emails. Many people are already using our builder to create things such as:
Company newsletters
New product announcements
Sales promotions
So much more!
You can use it for free by signing up for a Free BEE Pro account. You can also try out the basic builder at beefree.io without signing up for an account.
Among its benefits:
It's free to use. You don't even need to create an account (if using BEE Free)!
You can choose from more than 1100 templates
It features a drag and drop interface that enables anyone to create a nice-looking design.
It creates designs that automatically adapt to small screens, such as smartphones.
You can preview, test, and download your designs.
You can use your designs in external email sending platforms or web-hosting solutions.
Our Products
Here at BEE, we offer three products:
BEE Free is the original free email and landing page builder. This version is completely free to use and does not require an account. (You can find further details in BEE Free FAQs.)
BEE Pro is our complete email and landing page design suite. Different plans are available depending on your needs. (You're in the BEE Pro help center right now!)
BEE Plugin is a

toolkit for developers. It allows them to 

embed our visual builder in their application. Different plans are available depending on your needs. (If you're interested in learning more, check out our BEE Plugin help center or technical docs.)
Still not sure which product is best for you? Let's look at it from another point of view.
Do you design digital content?
If you design digital content, then we recommend BEE Pro. Our design suite allows you to save your designs and organize them. You can also share them with your colleagues or clients and use them anywhere. If you design pages, you can also host them on BEE Pro.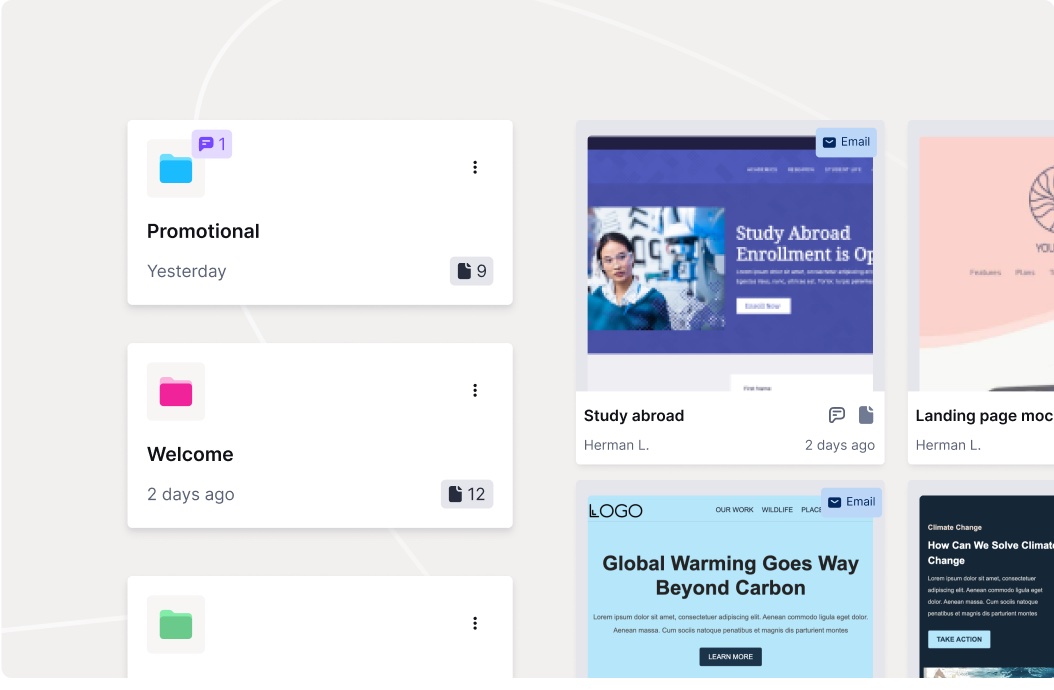 Are you a developer or product manager?
Are you developing an application that - among other things - sends emails and/or publishes landing pages? Chances are, you need a visual builder to allow your users to create and edit those digital assets. That's what BEE Plugin is for: seamlessly embeddable in your app in no time.
You can easily embed our fantastic drag and drop builder to make your users happy. Learn more about our embeddable visual content builder for SaaS.
There are over 600 SaaS applications that already use our builder. Empower your users to create emails,  pages, and popups easily.
If you have any questions, feel free to contact us.