What's BEE?
About BEE
BEE is a drag-n-drop editor to build beautiful emails, fast. You can read about what's behind the name and the history of the project at https://beefree.io/about-bee/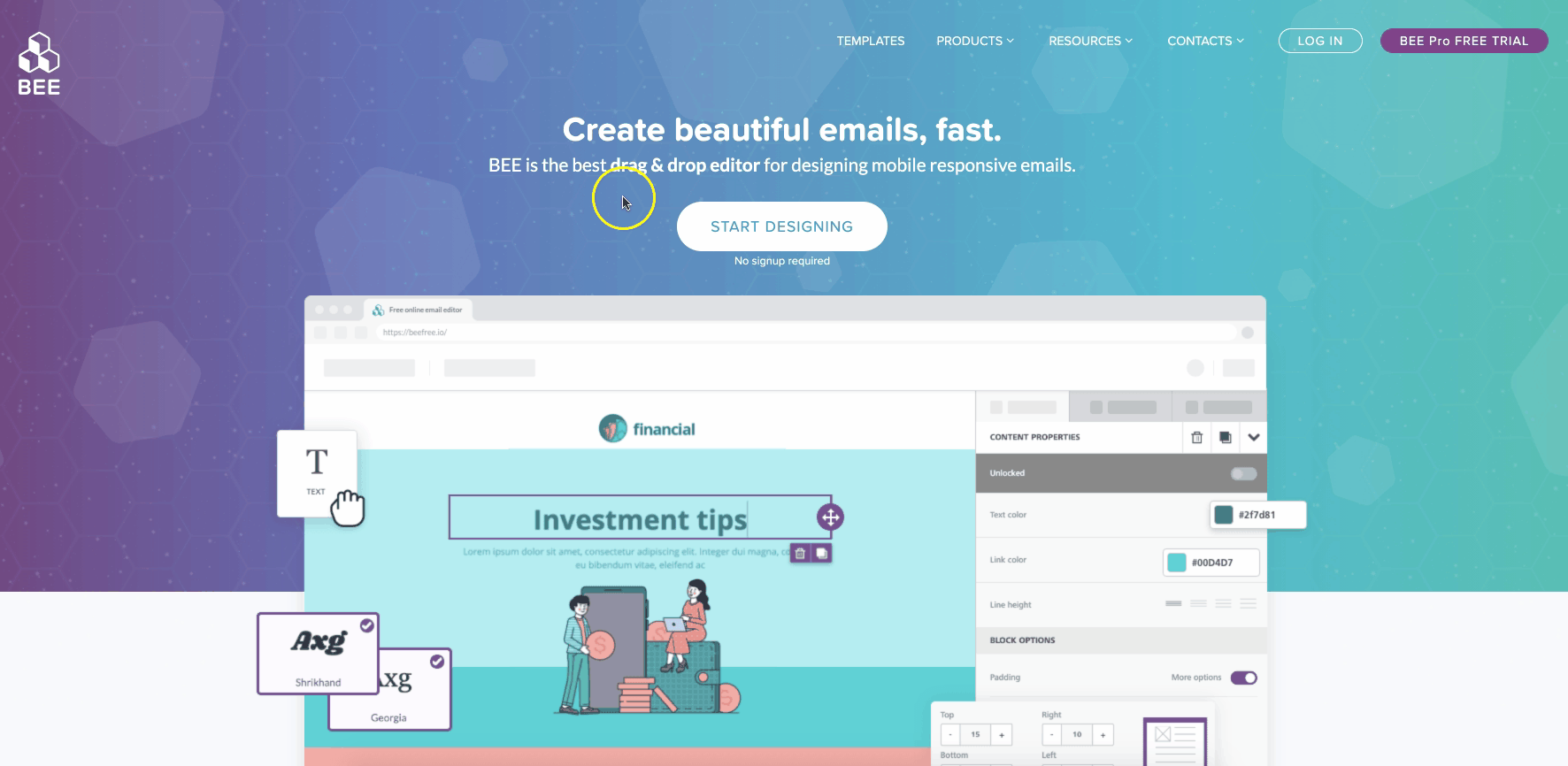 About the Editor
BEE makes it easy to create an email message that can be used to send a company newsletter, announce a new product, promote a sale, etc. You can use it free of charge at beefree.io.
Among its benefits:
It's free to use: you don't even need to create an account of any kind.
You can choose among more than 600 templates
It features a drag-and-drop interface that enables anyone to create a nice-looking email.
It creates messages that adapt automatically to small screens, such as a smartphone.
You can preview, test, and download your messages.
You can send it with your favorite email program, or you can send it with MailUp with a few more clicks.