How much is Beefree?
BEE Pro becomes Beefree
We're still the same design suite you know and love, just with a new name. Our team is working hard to update our documentation, but you might still see some information or screenshots that are out of date.
You can compare current plan pricing and features on our pricing page. You can also talk to Sales about which plan is right for you.
Beefree is available in 3 plans:
Free - $0
A great tool to create, edit, organize and export fantastic emails.
Team - From $30/month
Adds more workspace styles, 1 default additional user, plus control on merge tags and more.
Enterprise - Contact our sales team
Adds collaboration tools, additional users, workspace management, workspace permissions, and more!
Get started with a free account or trial, and start building awesome designs!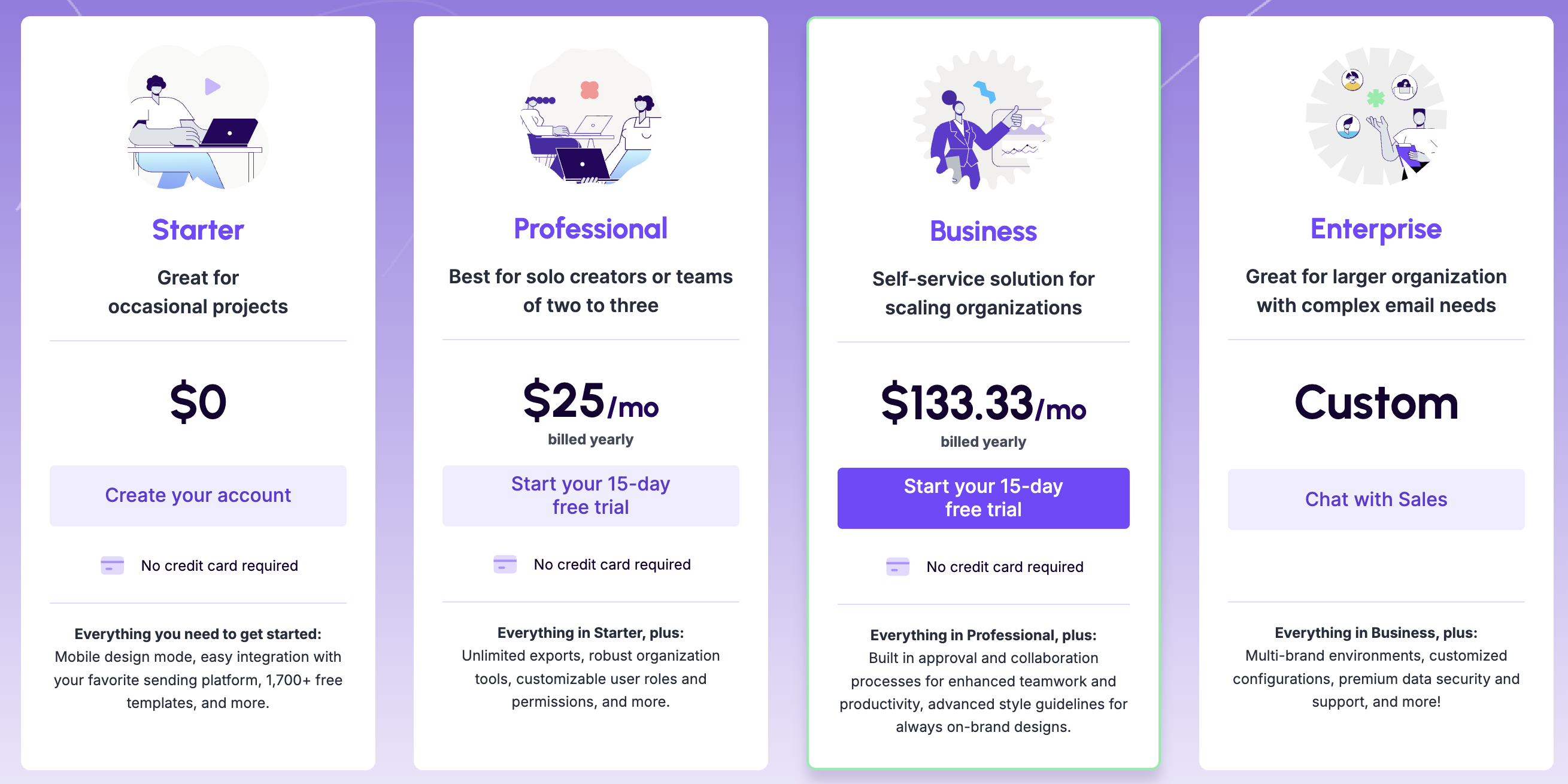 If you have any questions, feel free to contact us.