About Team
The Team plan adds some features to BEE Pro Freelance to help you collaborate with colleagues and clients to get things done faster. If you want to learn more, you can compare plans.
Among them:
Share, collaborate and approve a message
Manage user roles and permissions
Add merge tags and special links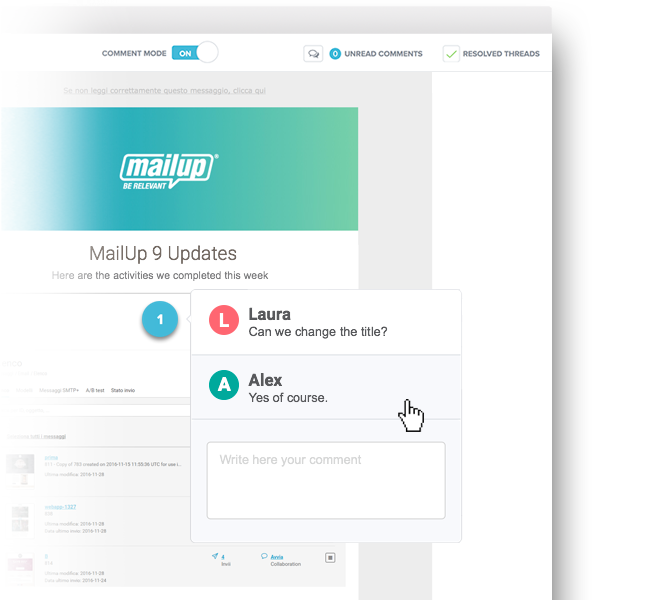 Share, collaborate and approve
The collaboration features alone will save you an incredible amount of time and headaches. You will be able to share a message with colleagues or clients, let them comment on specific parts of the message with multi-threaded discussions, resolve individual threads, and approve the message when everything looks good!
User roles and permissions
Invite new users to your account (quantity discounts are available) and define what they can and cannot do by leveraging roles and permissions.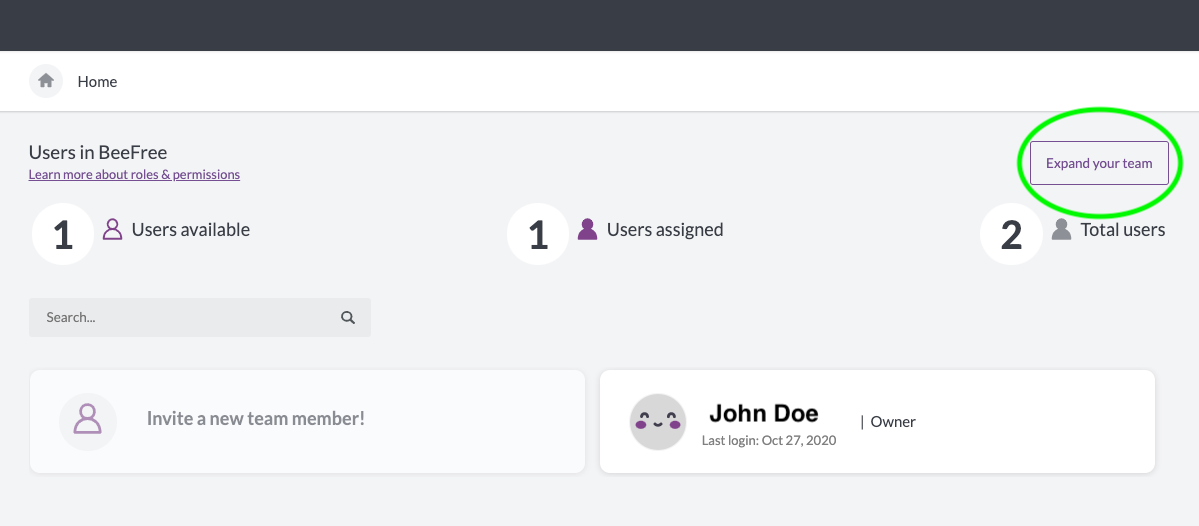 Learn more about user roles and permissions in BEE Pro.
Merge tags and special links
Easily enter merge tags such as in a common scenario like...
Dear *|NAME|*
... without having to memorize their syntax or look it up somewhere else every time.
Do the same for special links like "Unsubscribe" or "View this in your browser".
Learn more about merge tags and special links settings in BEE Pro Team edition.