About Team
BEE Pro becomes Beefree
We're still the same design suite you know and love, just with a new name. Our team is working hard to update our documentation, but you might still see some information or screenshots that are out of date.  
Overview
The Team plan is our first-tier premium offering. When you've gone as far as you can with the Free plan and are ready to unlock everything Beefree has to offer, this is the plan for you!
The Team plan adds:
Talk to Sales about which plan is right for you. For more information on how Team differs from our other service tiers, please click here to compare plans. 
Support
Occasionally, you may have questions or concerns about your designs or the features included with Beefree. The Team plan entitles you to file support tickets with our Customer Experience Team and track your ticket history via our Support Widget.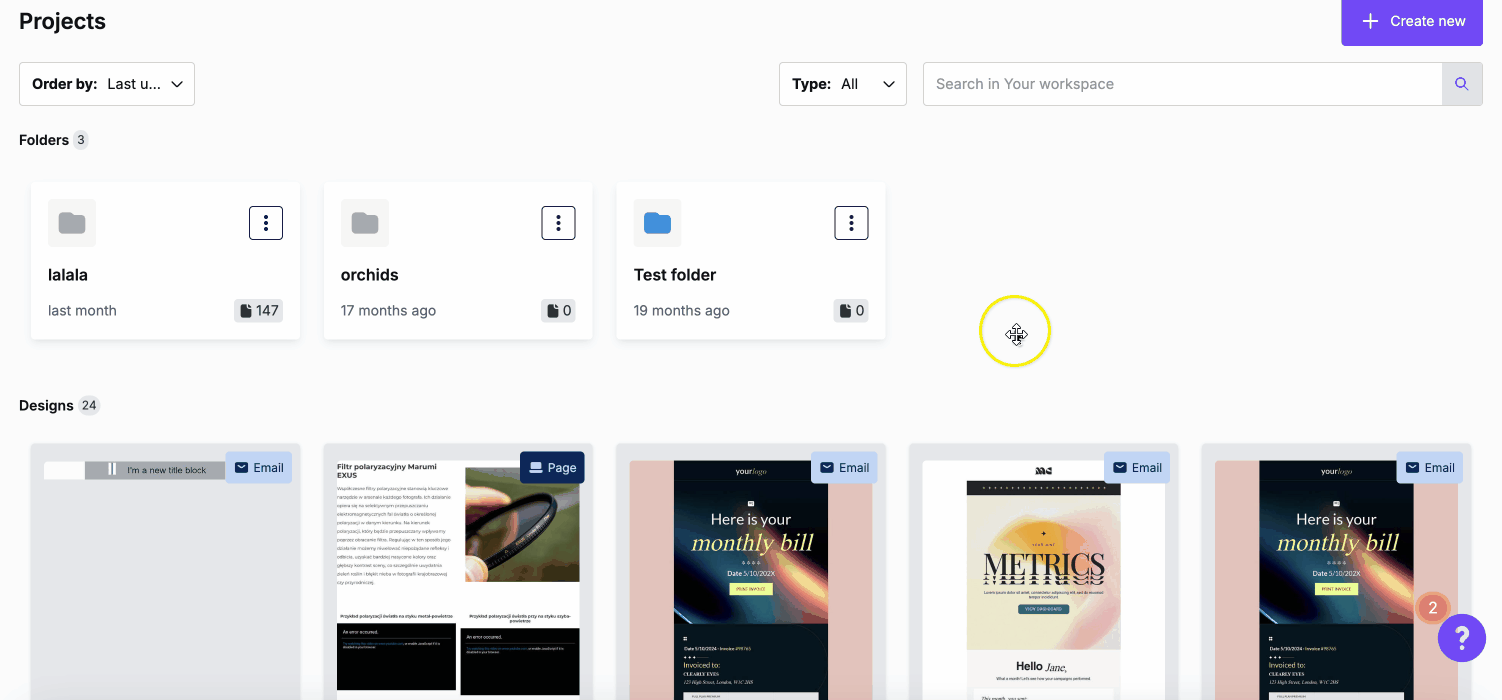 Additional user account
The Team plan allows you to add an additional user to your account. This allows you to easily collaborate and create with another member of your organization.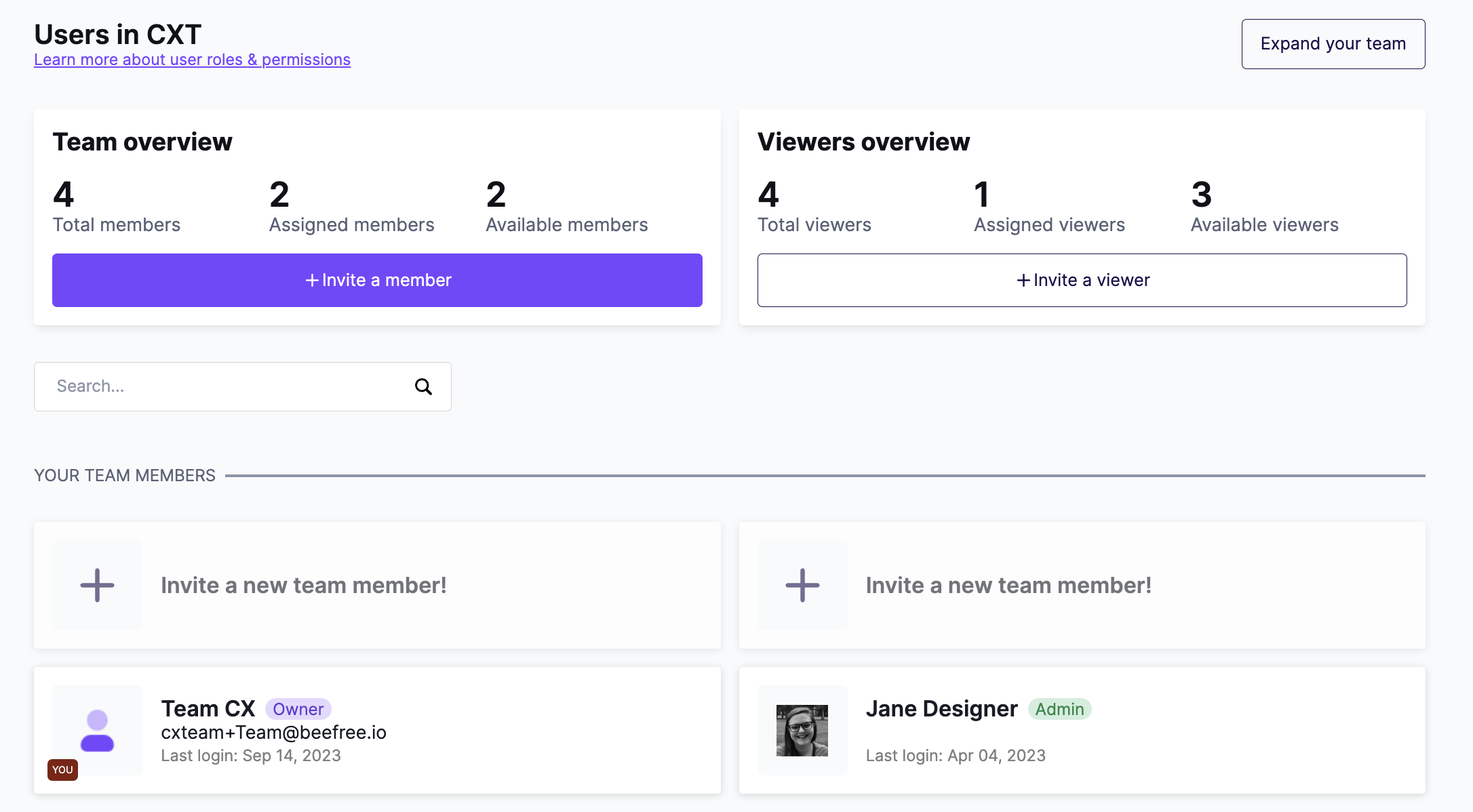 Unlimited assets
With the Free plan, you are limited to 1 project folder, 10 page or email designs, and 3 custom templates. The Team plan removes all these limitations, allowing you to create as many assets as you like.

Workspace styles and Settings
With our Free plan, features like custom fonts, color schemes, and so forth must be set on a per-design basis. With Team, you can create a Workspace that allows you to set these options "globally" so they will be available for all designs.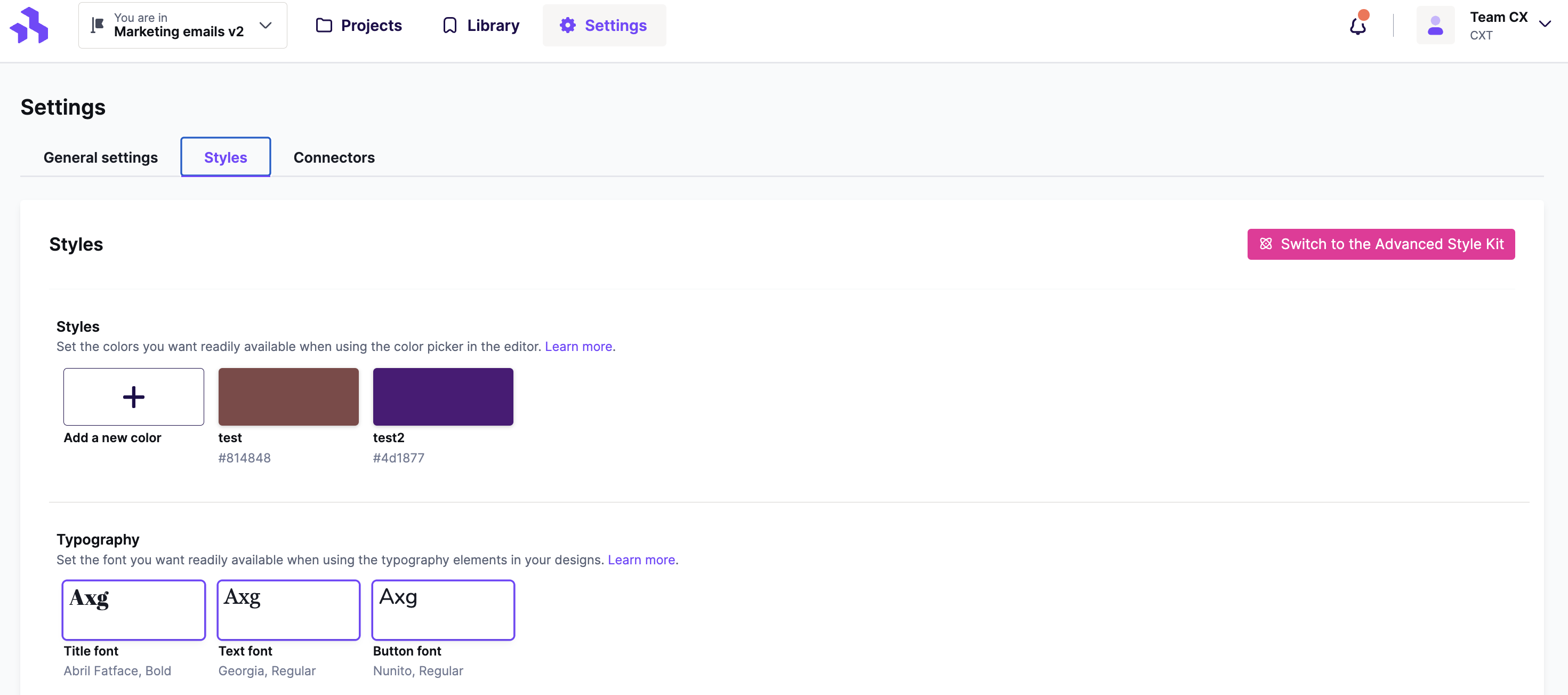 User roles and permissions
With Team, you can control the levels of access your users have over your designs and other account settings.
Free viewers
Viewers are read-only users who can comment on a design but cannot make any changes to it. Team plans allow up to four viewer accounts, in addition to the two standard user accounts that are included.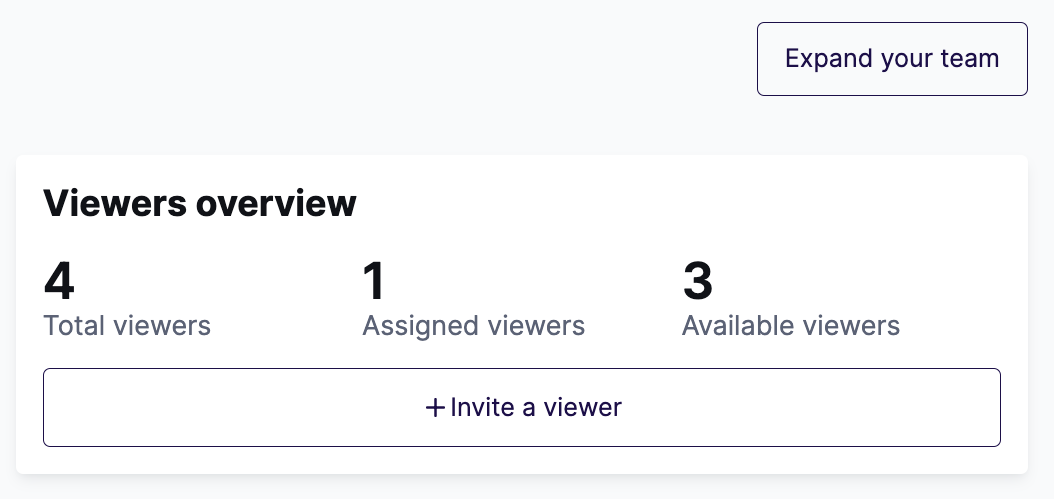 Footer removal
With the Free plan, all designs are appended with a "Designed with Beefree" footer. When you upgrade to the Team plan, this footer will be automatically removed from all future designs and templates. You will also be able to manually delete it from previously created templates.

Restore previous versions
With the Free plan, you can only restore one previous version of your design. With Team, you can restore an unlimited number of design versions from your history.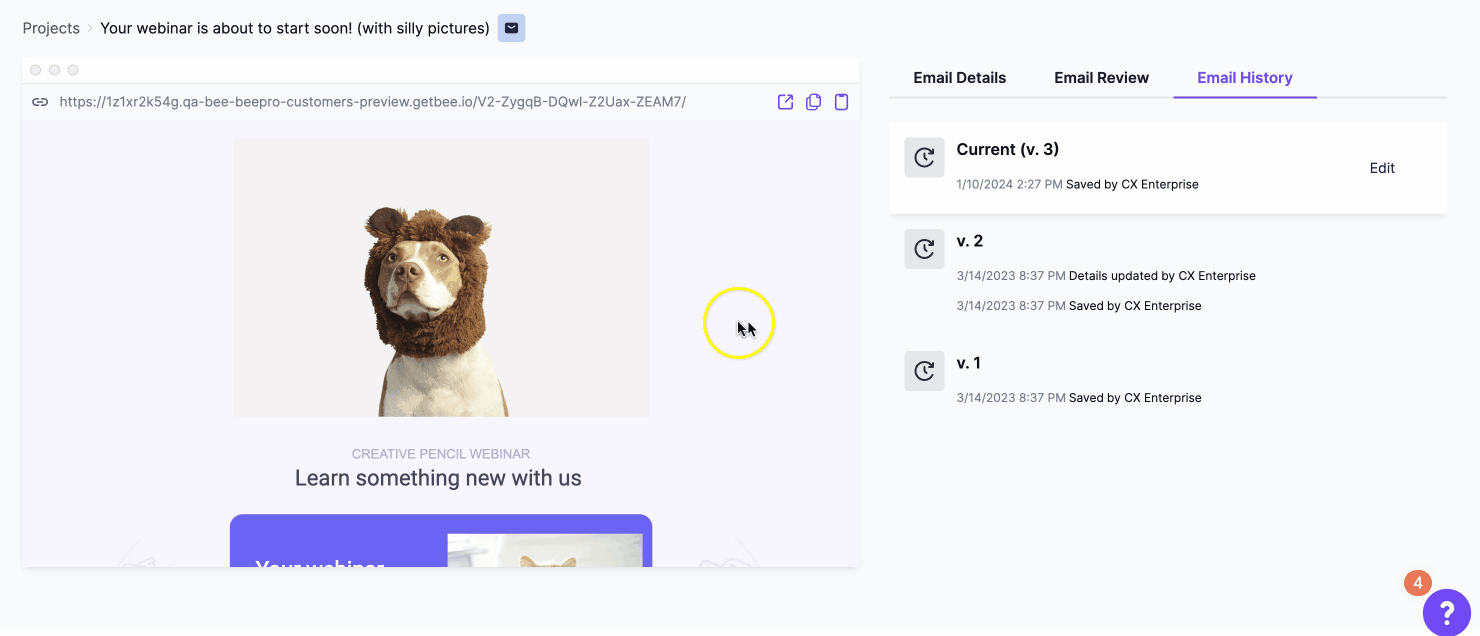 Fast image delivery via CDN
When you send emails or publish pages, there is a certain amount of Internet bandwidth consumed by delivering images and other files. While you can certainly do this yourself, Beefree makes it easy by providing a fast Content Delivery Network (CDN) on Amazon Cloudfront. We provide a certain amount of this bandwidth per month for no additional charge. The limit for this with the Free plan is 50 GB per month. With Team, we increase this limit to 250 GB.
Export to PDF
In addition to our standard export options, the Team plan adds an option to export your designs to PDF.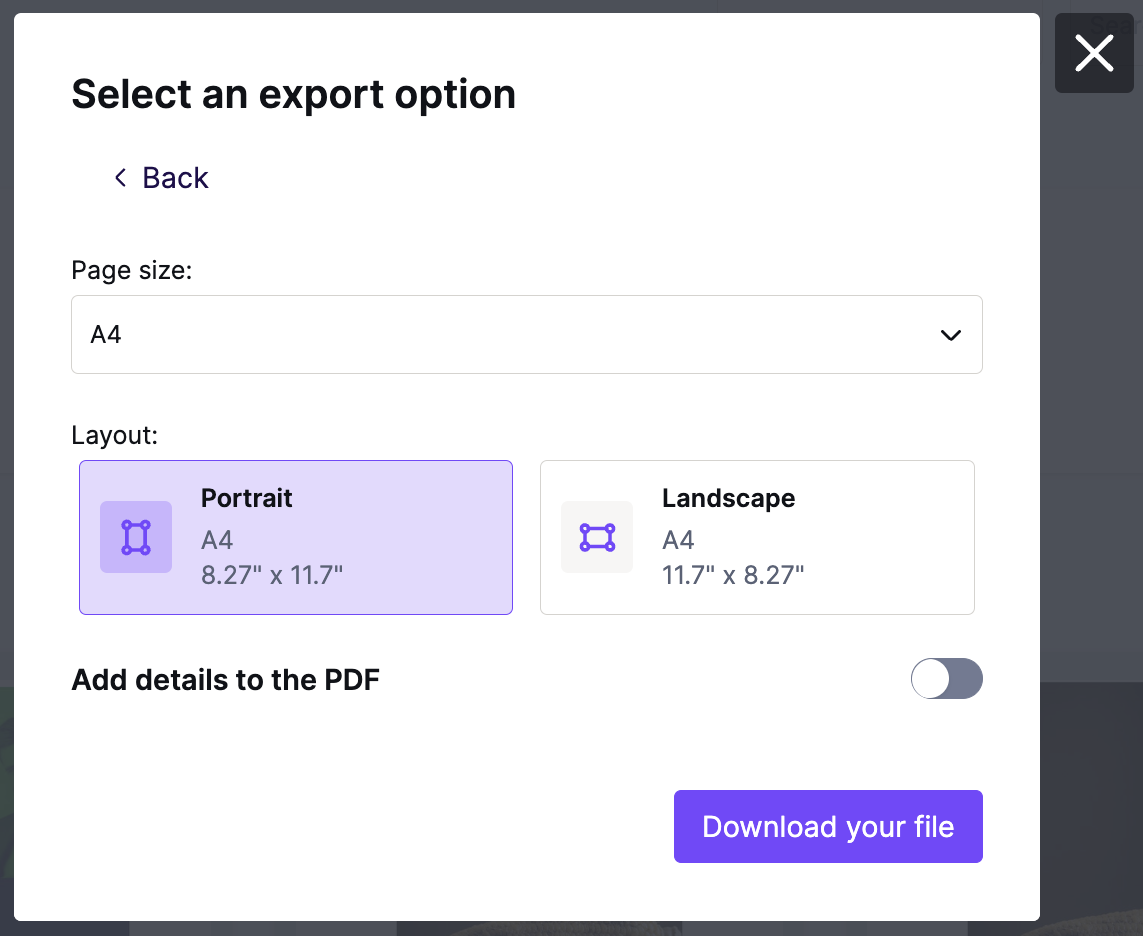 Custom merge tags and special links
Merge tags and special links allow you to integrate code from third-party platforms such as Mailchimp and Hubspot into your Beefree design. Among other things, this allows you to create dynamic content that will change for each email recipient. With the Free plan, we offer a library of well-known merge tags and special links. With Team, you unlock the ability to create your own. This gives you the power to integrate Beefree with virtually any platform you have access to.

If you have any questions, feel free to contact us.