Effortless export to ESPs and more
You can now export your email templates or email messages to your email service provide, marketing automation platform, CRM, or other sending application with just a couple of clicks. There are currently connectors to:
You will find all the available connectors on your settings page (some require a fee):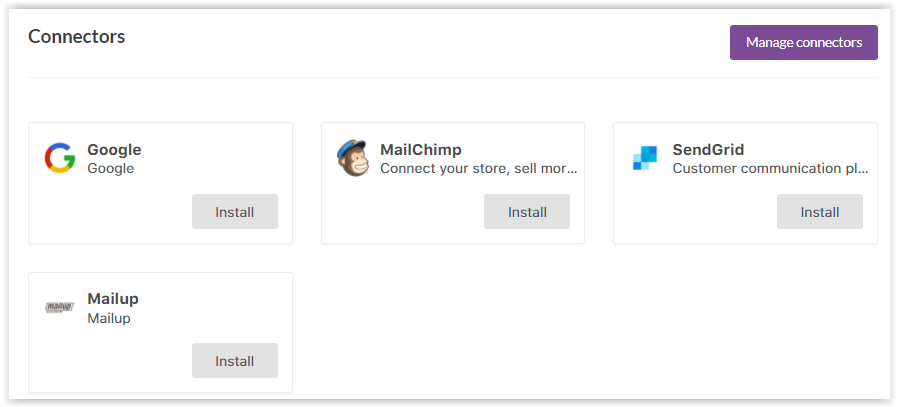 How to install a connector
When you click install, a "connect my account action" will be displayed:

Clicking this button will open the application login form.
Use your credentials to authorize BEE Pro to create drafts or templates in your account.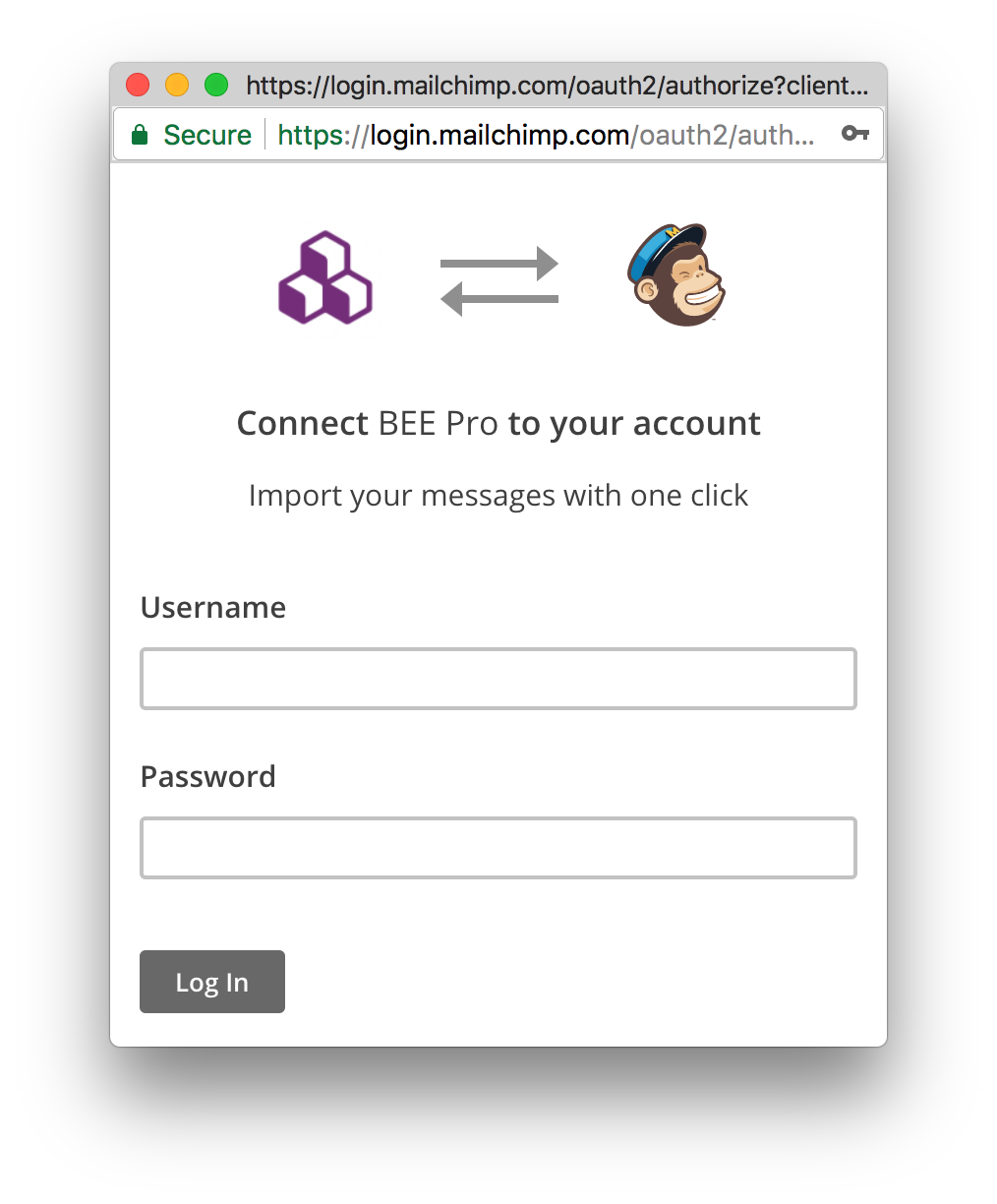 Once done, the connector will display the status feedback. Now you're ready to start using the connector on your message details page.

If you wish to log out and change the account, just click on the View Settings link.
Exporting messages
On the Messages page or the Message details page, click on Export and then Export to ESP
The drop-down menu shows the list of available connectors, just click on the desired one to start. For example, here the user has activated connectors to Gmail, MailChimp and SendGrid.
Using connectors with multiple brands
If you are running an Agency subscription, you may have more than a brand to organize your messages by customer, project, etc.
Connectors are part of the brand settings, so you will be able to set up an account for each brand and forget about switching accounts before exporting.
Active services
Gmail
Exporting a message will create a draft in your Gmail account.
BEE Pro will create a new email template in your HubSpot account.
BEE Pro will create a new template in your MailChimp account.
BEE Pro will create a new message in your MailUp account, in the List of your choice.
BEE Pro will let you export messages as (and you will find them under):
SendGrid transactional templates
SendGrid marketing campaigns
Have suggestions? 
Ask for a connector at the bottom of this page.