Using connectors in BEE Pro
Easily Export your Email Messages to your Preferred Sending Platforms
BEE Pro is about improving the email design process by making it faster and more enjoyable. As part of that mission, we are committed to reducing the steps you need to take to export your finished message to the sending platform where your emails will eventually be sent.
That's why we continue to invest in connectors to the most popular sending platforms. Today you can easily export the email messages you've designed with BEE by connecting your BEE Pro account to the following email service providers (ESPs), marketing automation systems, or other email sending applications:


Your favorite application is missing? Vote for it here.
Activating and Using Connectors
You can activate a new connector before you start designing - from Brand Settings - or when you're done designing and you are ready to export a specific email message to your favorite sending platform. Let's look at these two options.
1. From Brand Settings
Go to Settings > Connectors.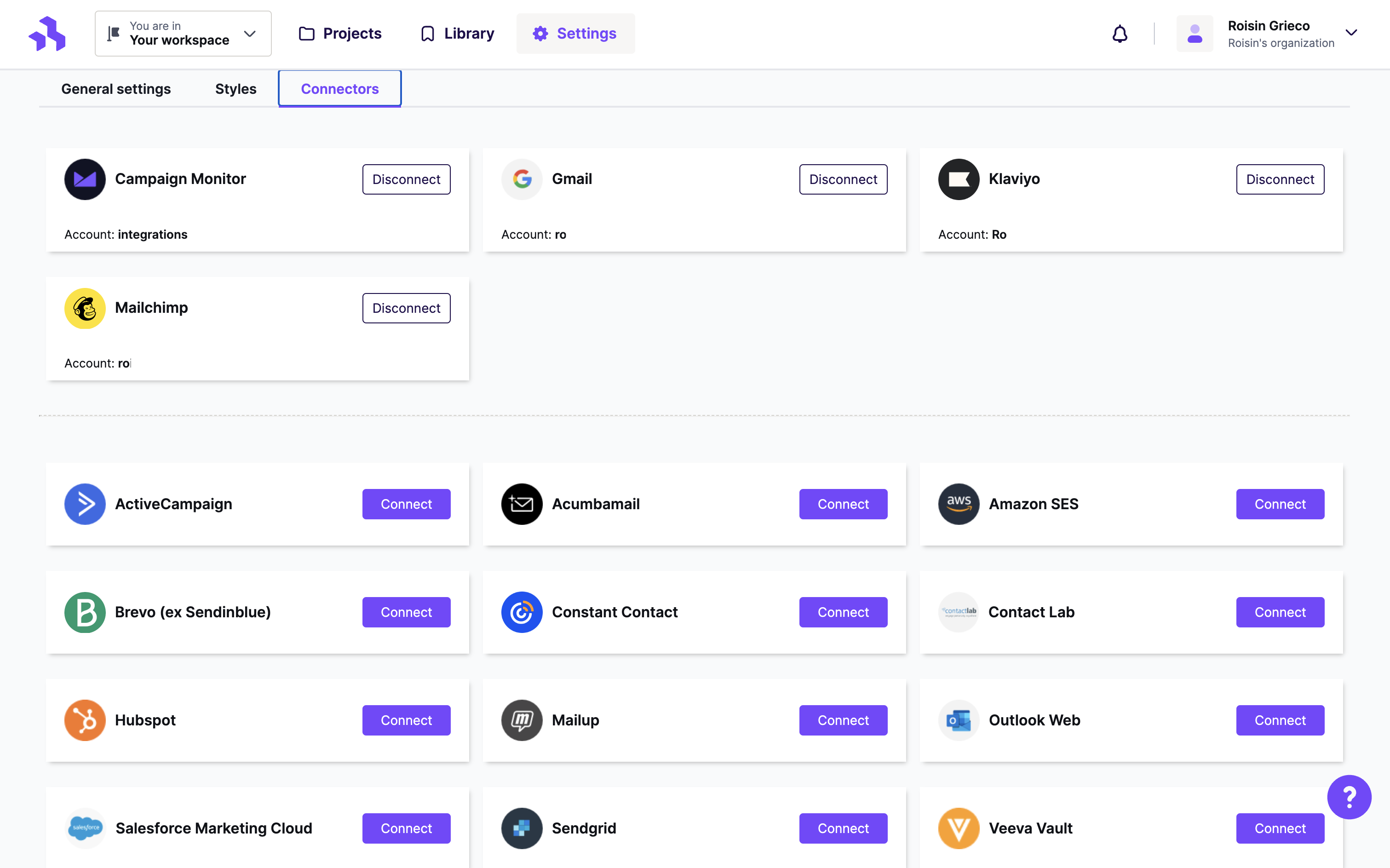 Click the Connect button for the application you want to connect to.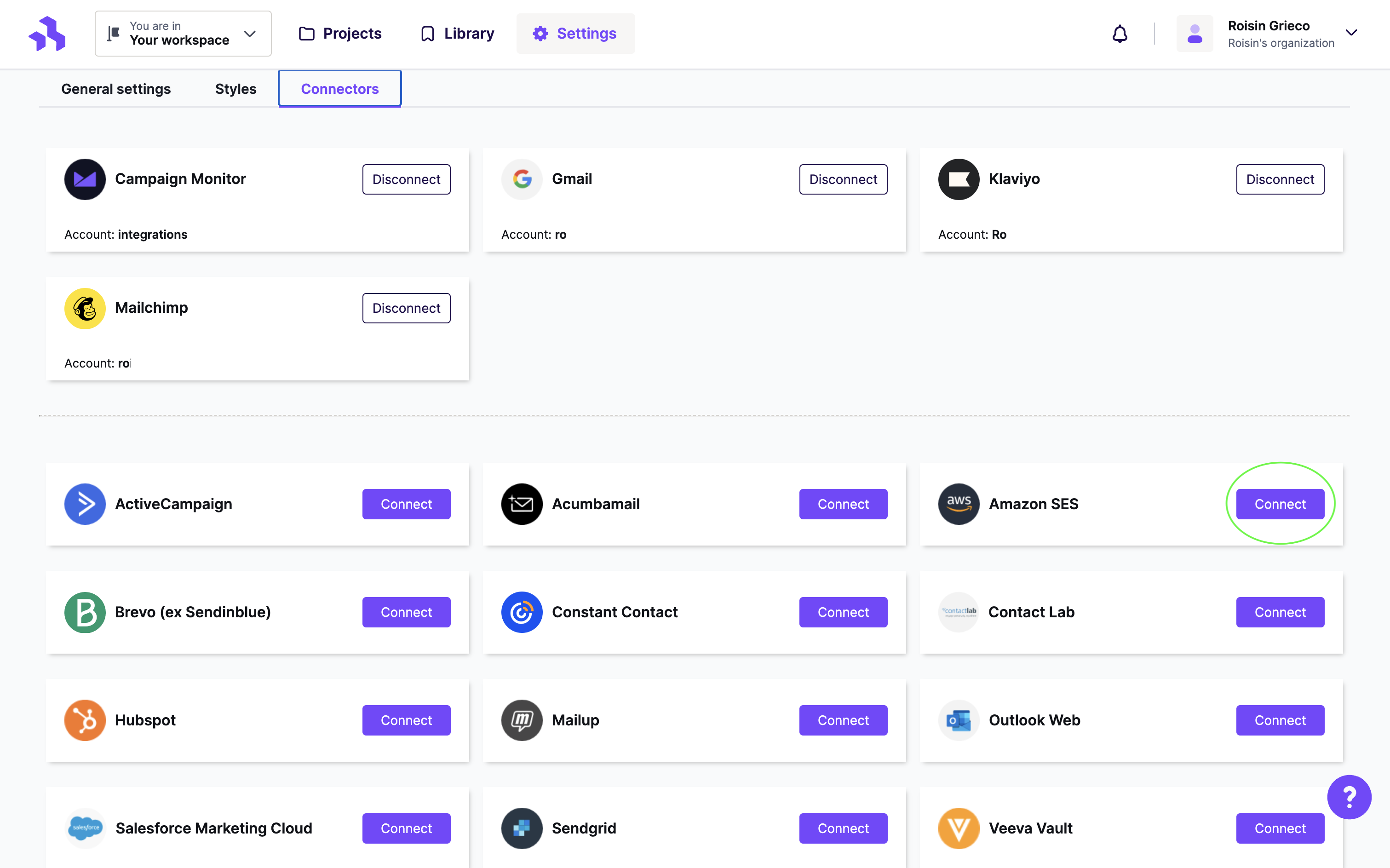 Then follow the instructions on the screen to log into your account and authorize BEE Pro to connect to it. Your application credentials are not stored in BEE Pro, but rather only temporarily used to retrieve an anonymous key that is then leveraged to connect the two accounts.
2. From Message details or the Project page
You can also activate a new connector at the time you are ready to export a message.
There are two places where you can export a message. First, you can do so by clicking on the Export message button in the Message Details page.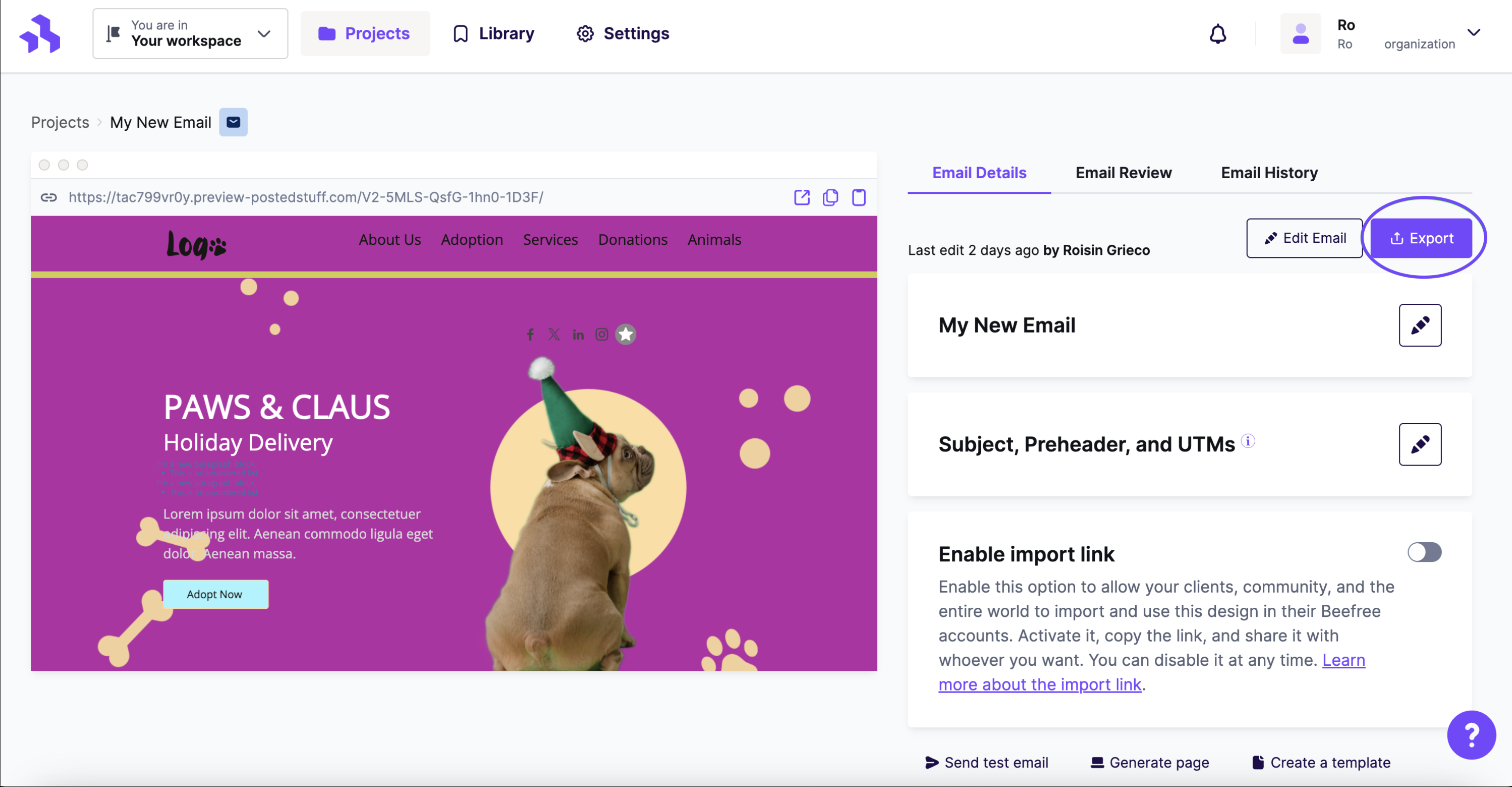 Alternatively, you can access the same feature by selecting Export in the actions menu located on the page that lists messages within a Project.
List view:

Grid view: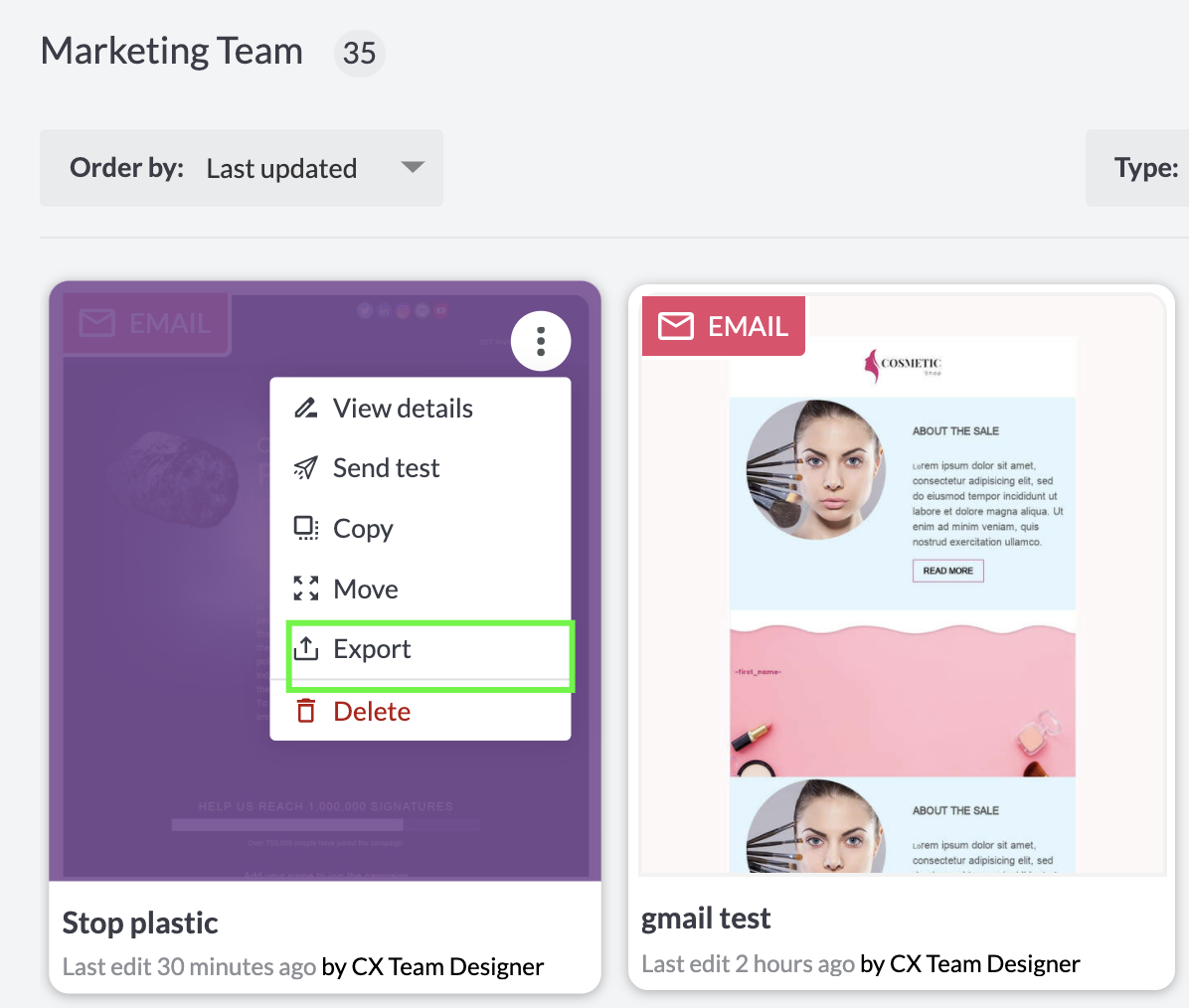 In both cases, you will be presented with a window that gives you various message export options. To use a connector, click on Push to your sending system.
A new window will be displayed with a list of the available connectors: select the application that you wish to export to, and follow the instructions on the screen to log in and connect. As mentioned earlier in this document, your application credentials are not stored in BEE Pro.

The next time you use the Export feature with the same connector, you will not be asked to activate the connection again. Instead, you will be able to push the email to your favorite sending platform in just one click. Enjoy!
Storing Connections for Multiple Brands or Customers
Are you a consultant or a digital marketing agency that deal with many separate customers, potentially using the same sending platforms? Or do you have different brands or business units within your company that use different accounts within the same sending system?
No problem! The Agency version of BEE Pro allows you to set up different brands so you can better organize your emails, control user access, and specify different connectors for each brand, without switching accounts before exporting!
For example, if you are a digital marketing agency with 10 clients that all use HubSpot, you will be able to create 10 brands in BEE Pro and connect each of them to their specific HubSpot account, using the HubSpot connector.