Level up your email in SendGrid 
Would you like to connect your SendGrid account to your BEE? It's easy, but - first of all - you need to check your BEE subscription: it must be Team or Agency
You can choose to connect your BEE and your SendGrid in one of the following ways:
Before you start designing (from Brand Settings)
The first time you need to send a specific template to SendGrid (from Export)
 Follow the steps below or watch this video tutorial
1. From Brand Settings
Go to Settings / Connectors ...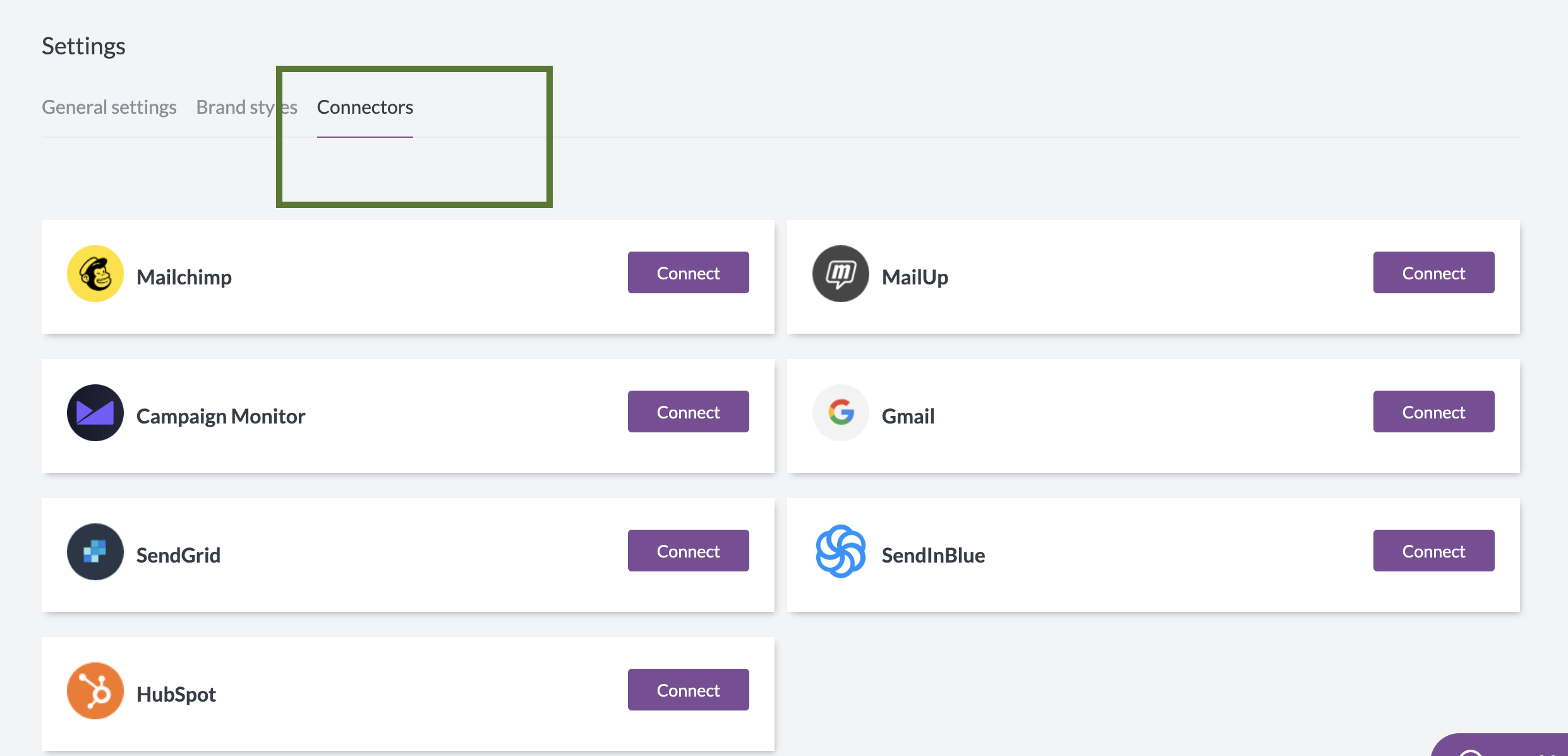 ... Click the Connect button for SendGrid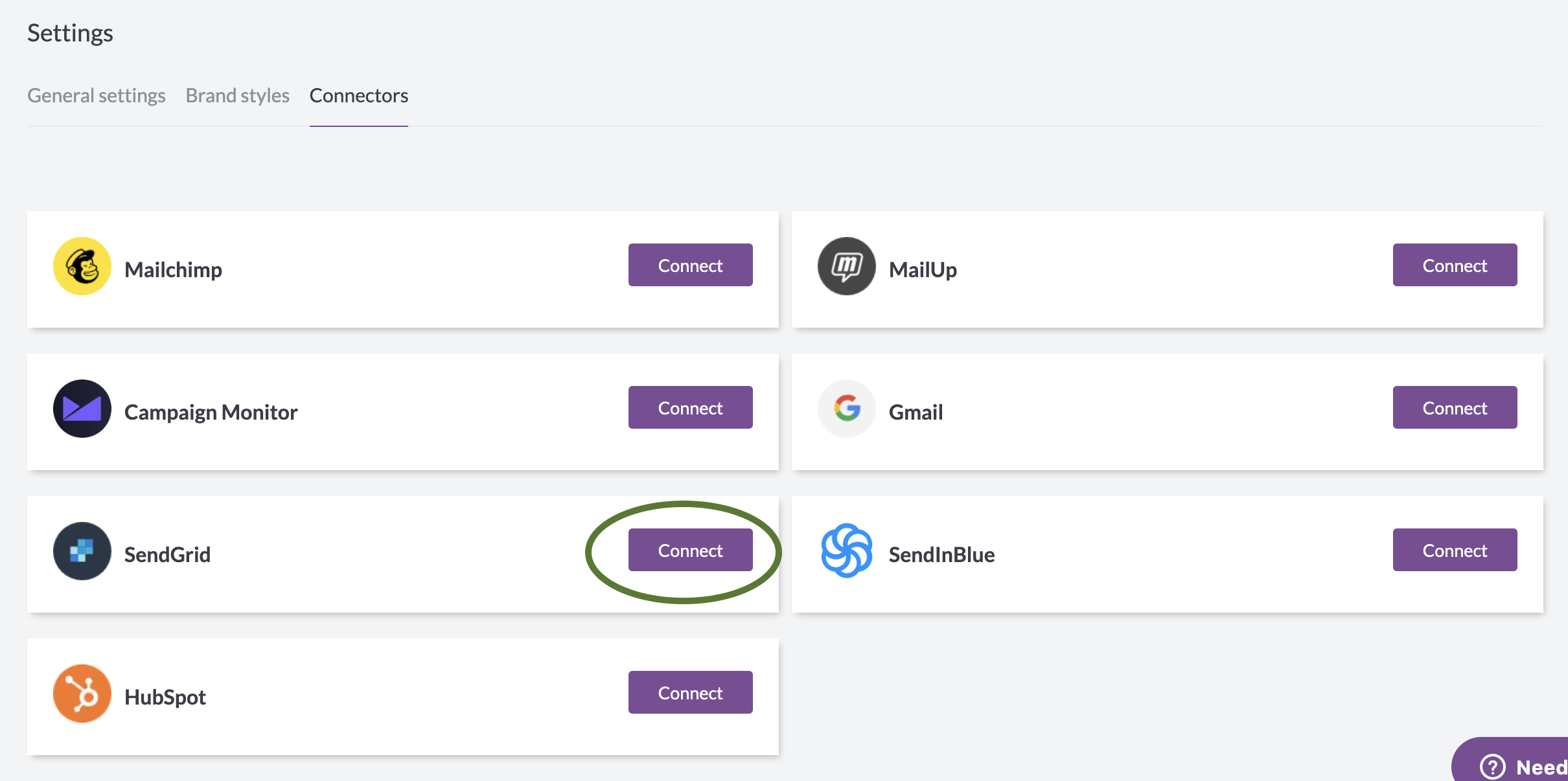 Insert your Full Access API key to connect.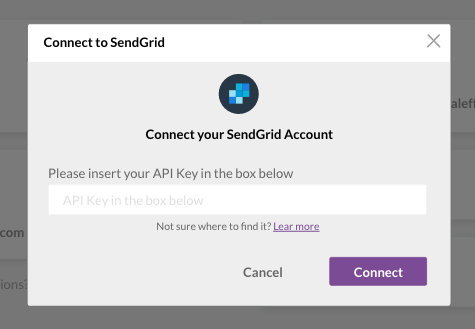 Do you know how to create an API Key in SendGrid?
Read this: https://sendgrid.com/docs/ui/account-and-settings/api-keys/#creating-an-api-key  
If you often need to switch between different accounts (e.g. you are designing email templates for several customers, each one with their own SendGrid account), you might be interested in using a BEE Pro Agency account.
Multiple Brands / Customers
As mentioned above, the Agency version of BEE Pro allows you to set up different brands so you can better organize your emails, control user access, and specify different connectors for each brand (without switching accounts before exporting!)
For example, if you are a digital marketing agency with 10 clients that use MailChimp, you will be able to create 10 brands in BEE Pro and connect each of them to their specific MailChimp account.
2. From Export
When your message is ready, click on the Export button in the Message Details page...

... and then click on Export to another application.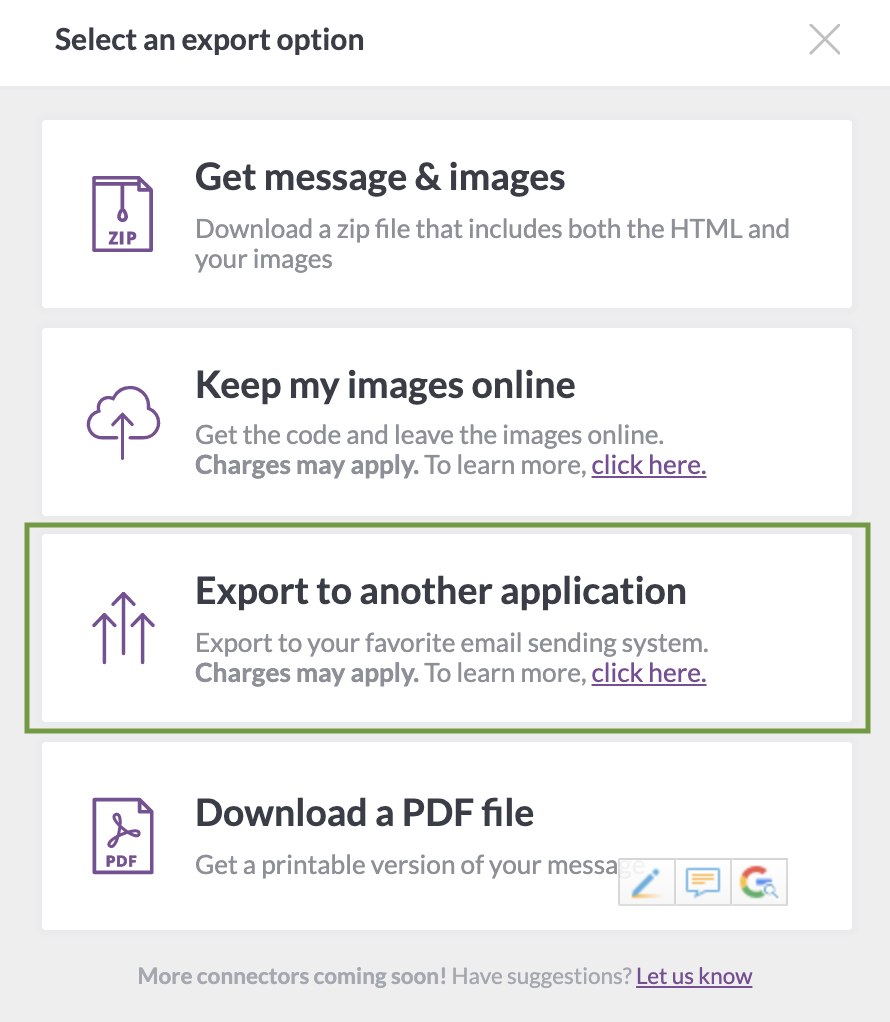 A new window will be displayed with the connectors' list: select SendGrid and follow the steps to log-in and connect it.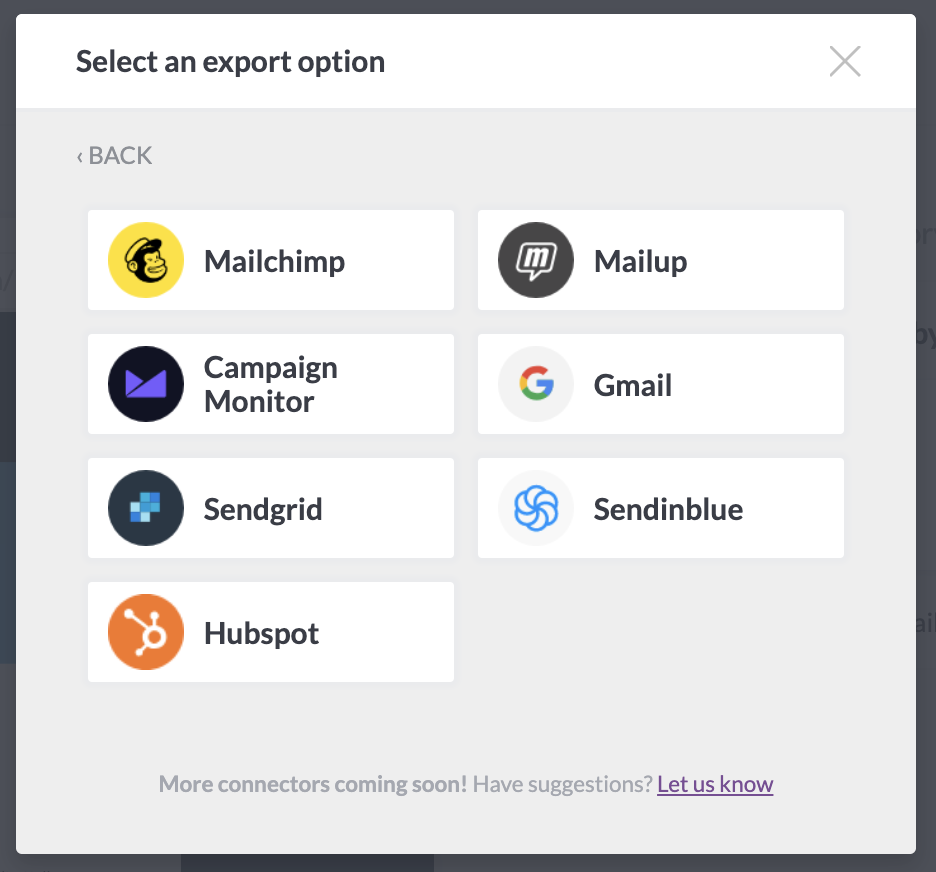 BEE Pro will confirm that the message is successfully exported, and you will see it appear in your SendGrid account.
SendGrid allows you to create 2 different types of messages: Marketing or Transactional You can easily send templates from BEE to both of them! Use the switcher to select the type.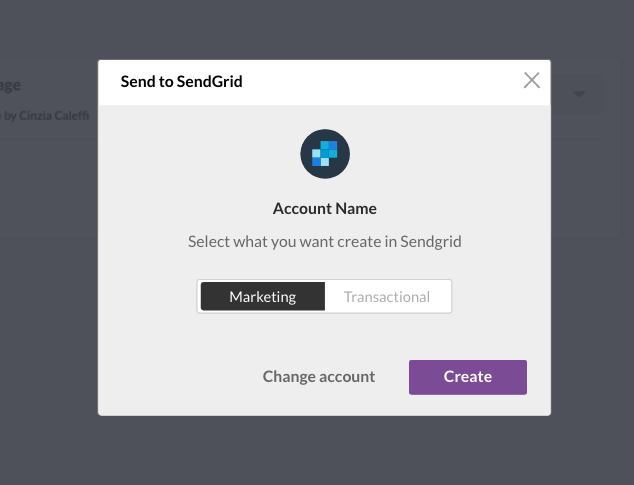 Any doubts? Read our blog post!
2019.09: UPDATES
SendGrid has just released a new version of its Marketing Campaigns, so we are working to allow you to manage also these new templates type and to send them from BEE to SendGrid / Marketing (new version).
For now, you can send templates from BEE only to the old version of the Marketing Campaigns (called 'Legacy') and - of course - to the Transactional.
If you have already updated to the new version, unfortunately, you can't use this feature right now.
If you need more info, please contact us at support@beefree.io.
Are you curious about the other sending apps' or ESPs' connectors available? Take a look at Using connectors in BEE Pro.