NEW: export messages to your SendGrid account as transactional templates and marketing campaigns!
Design beautiful emails and send them with SendGrid
SendGrid is used by other 60,000 companies around the world to send over 40 billion emails per month. Why were many of them asking to an integration with BEE Pro?
In a nutshell, BEE Pro means beautiful emails, fast! So many email designers like to create their transaction templates or marketing campaigns with the BEE editor, and then export them to their SendGrid account.
Exporting a transactional template or marketing campaign to SendGrid
Obtaining an API Key from SendGrid
First, you need to authorize BEE Pro to connect to your SendGrid account. To do so, you need to generate a special token called an API Key. To do so, log into your SendGrid account and navigate to Settings > API Keys in the left-side navigation.
Click on Create API Key to generate a new API key that you will use to connect BEE Pro to your SendGrid account. When you are asked to select API Key Permissions, select Full Access.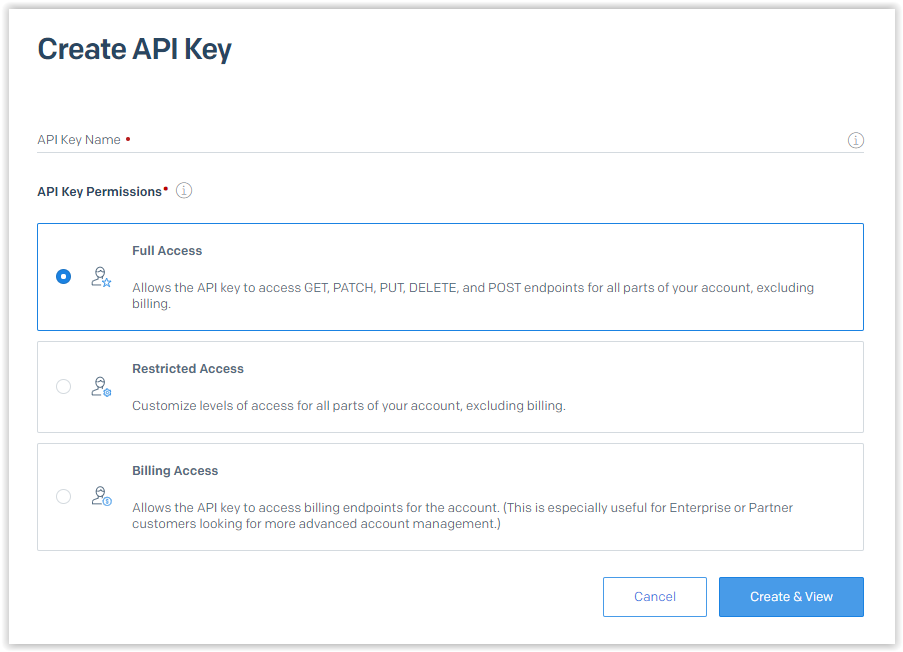 SendGrid will generate your new API Key and allow you to copy it to your clipboard. Please note that you will not be able to see the API Key again, for security reasons. So make sure that you copy it to your clipboard before closing that window.
Activating the SendGrid connector in BEE Pro
Now that you have a SendGrid API Key, log into your BEE Pro account and go to Settings > Connectors. If you have a BEE Pro Agency account, you can connect to different SendGrid accounts for different Brands (e.g. you have different clients with different SendGrid accounts), so you first need to select a Brand (i.e. you will not see the Settings tab if you have All brands selected in the left-side drop-down menu).
If you don't see SendGrid listed, click on Manage connectors to enable.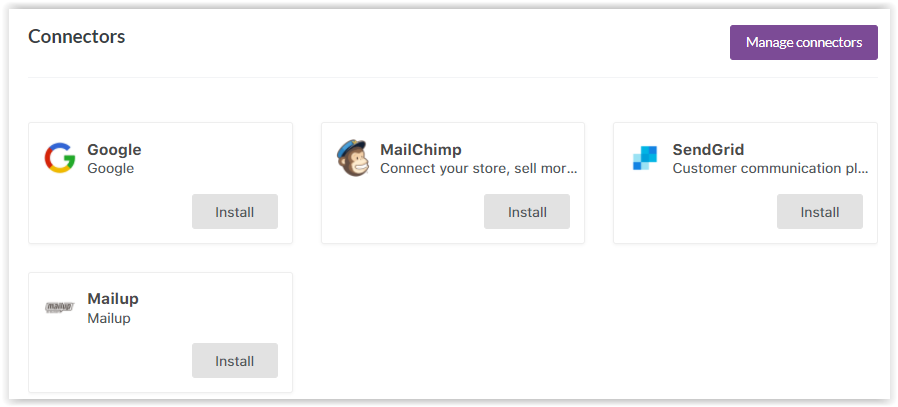 Click on Install to activate the connection to your SendGrid account. There is a fee associated with the SendGrid connector, so BEE Pro will ask you to confirm that you are OK with adding this additional fee to your BEE Pro subscription.
To complete the connection steps, you will need to paste the API Key that you obtained earlier into the API token field. If the token is valid, the system will confirm the successful connection.
After successfully connecting BEE Pro to SendGrid, you can enable one or both of the following features:
Push to SendGrid as transactional template: when you export a message created in BEE Pro, it will be saved in SendGrid as a template in the Transactional section of your SendGrid account
Push to SendGrid as marketing campaign: when you export a message created in BEE Pro, it will appear under Campaigns in the Marketing section of your SendGrid account.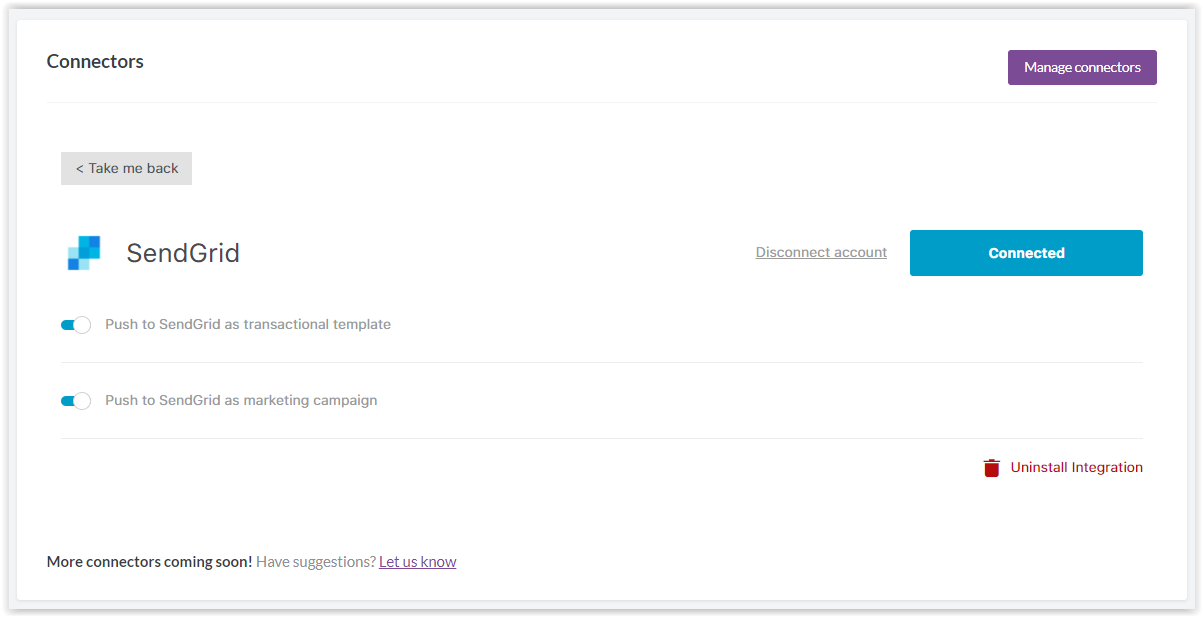 Exporting a message to SendGrid
In the Messages page or on the Message details page, click on Export to push a message to your SendGrid account. Click on Export to ESP and then select SendGrid Transactional or SendGrid Marketing depending on where you want your message to be saved.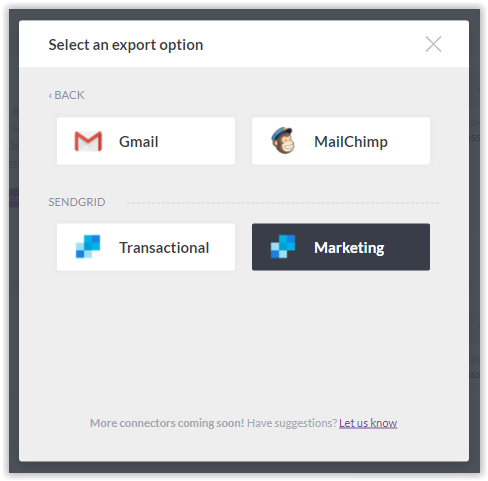 On the following screen, click on Continue to confirm your selection.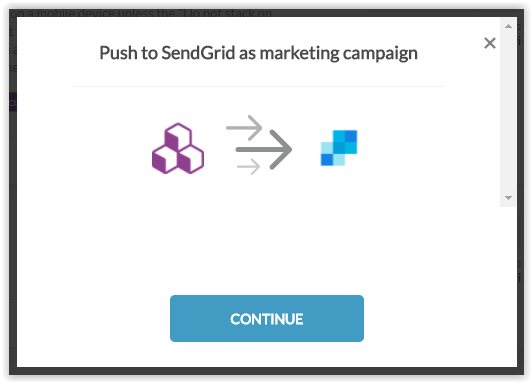 BEE Pro will confirm that the message was successfully exported, and you should see it appear in your SendGrid account within a minute or so. Please that:
If you selected SendGrid Transactional, the message will appear under Templates > Transactional.
If you selected SendGrid Marketing, the message will appear under Marketing > Campaigns
This is for technical reasons: SendGrid does not provide a way to export messages to the Templates > Marketing area (as of spring of 2018).
Enjoy this new feature and let us know what you think!