BEE Pro: create, edit, organize, & export beautiful designs
BEE Pro is the upgraded version of BEE Free. While BEE Free is completely free to use, you may find that you need more from the editor. If you need to make frequent updates or save your design, BEE Pro can give you this and much more.
We built BEE Pro around the BEE editor, a visual builder that helps to design beautiful emails & pages fast. BEE Pro is an email and landing page design suite. The platform offers all the same features you can use in BEE Free, plus many more! For example, BEE Pro allows you to save and organize your designs. If you're designing with a team, BEE Pro also offers many collaboration features. You'll also have access to our full catalog of professionally designed templates.
We haven't even told you the best part yet! BEE Pro is free to try for the first 15 days. We won't even ask for your credit info. If you can't wait to get started, jump over to https://beefree.io/bee-pro/pricing/.
Let's take a quick look at BEE Pro's features.
Save your BEE designs in the cloud
With a BEE Pro account, you are able to save designs created with the BEE editor in the cloud. The designs you create will be stored inside of Projects, which act like folders in your BEE Pro account. This allows you to review, edit, share and export your designs at any time.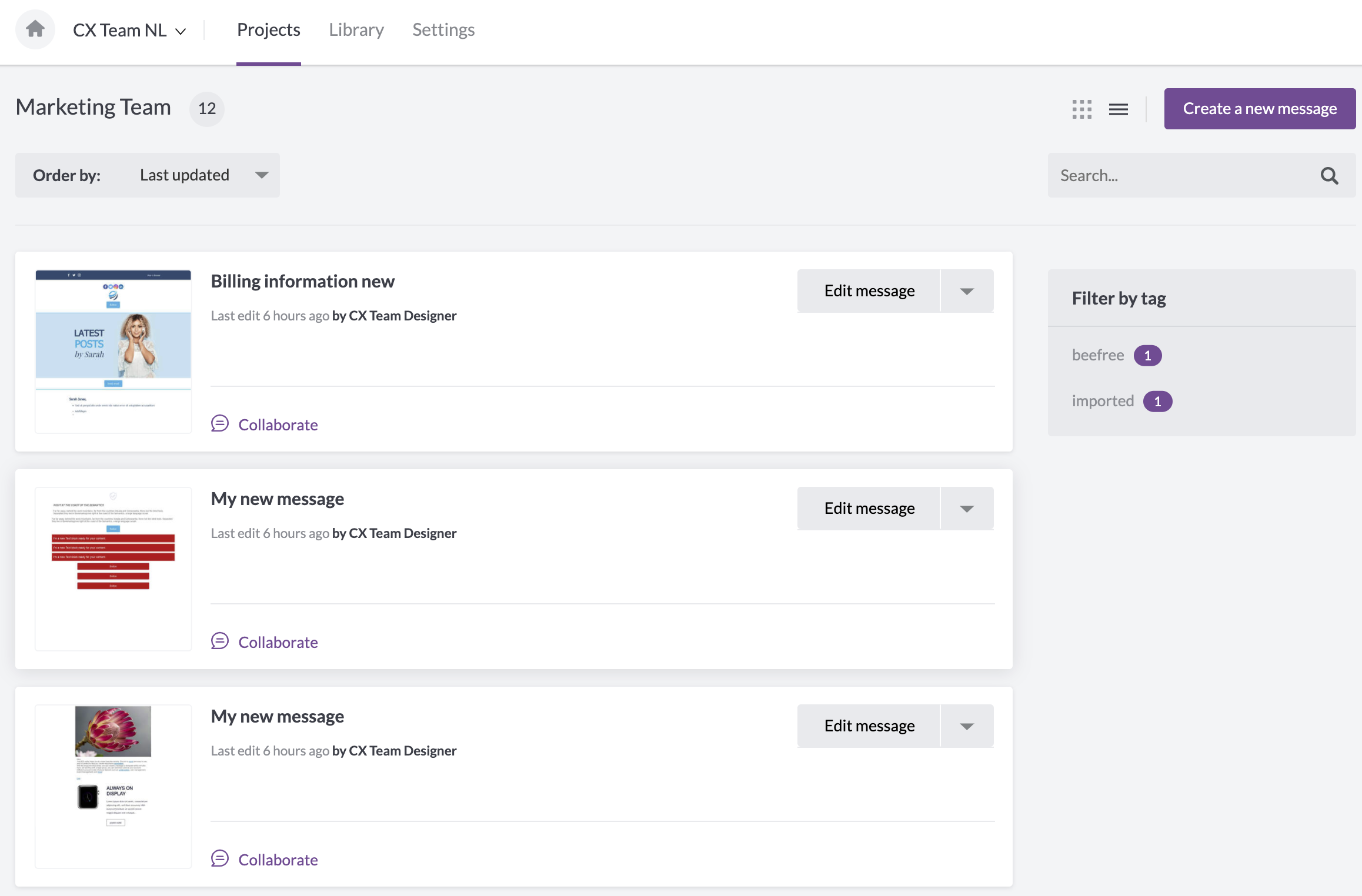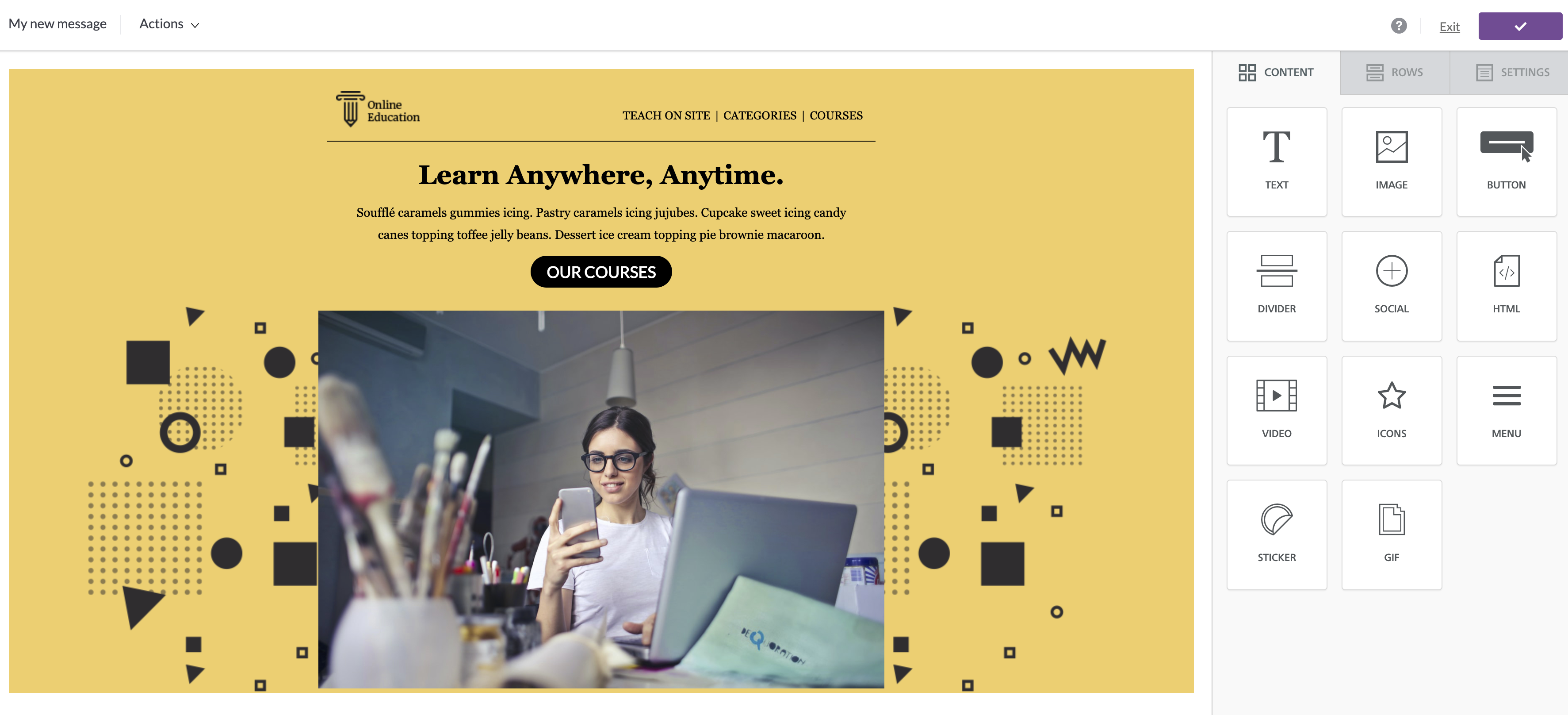 If you start designing in BEE Free, you can also import your design straight to your new BEE Pro account. You must sign up from the BEE Free export menu to do this. To learn more about how this works, jump over to our BEE Free import guide.
Choose from a large selection of templates
Creating a new design is easy! Choose from a selection of professionally designed templates or start from scratch. There is a template catalog for both email templates and pages templates. With BEE Pro, you can also create your own custom templates.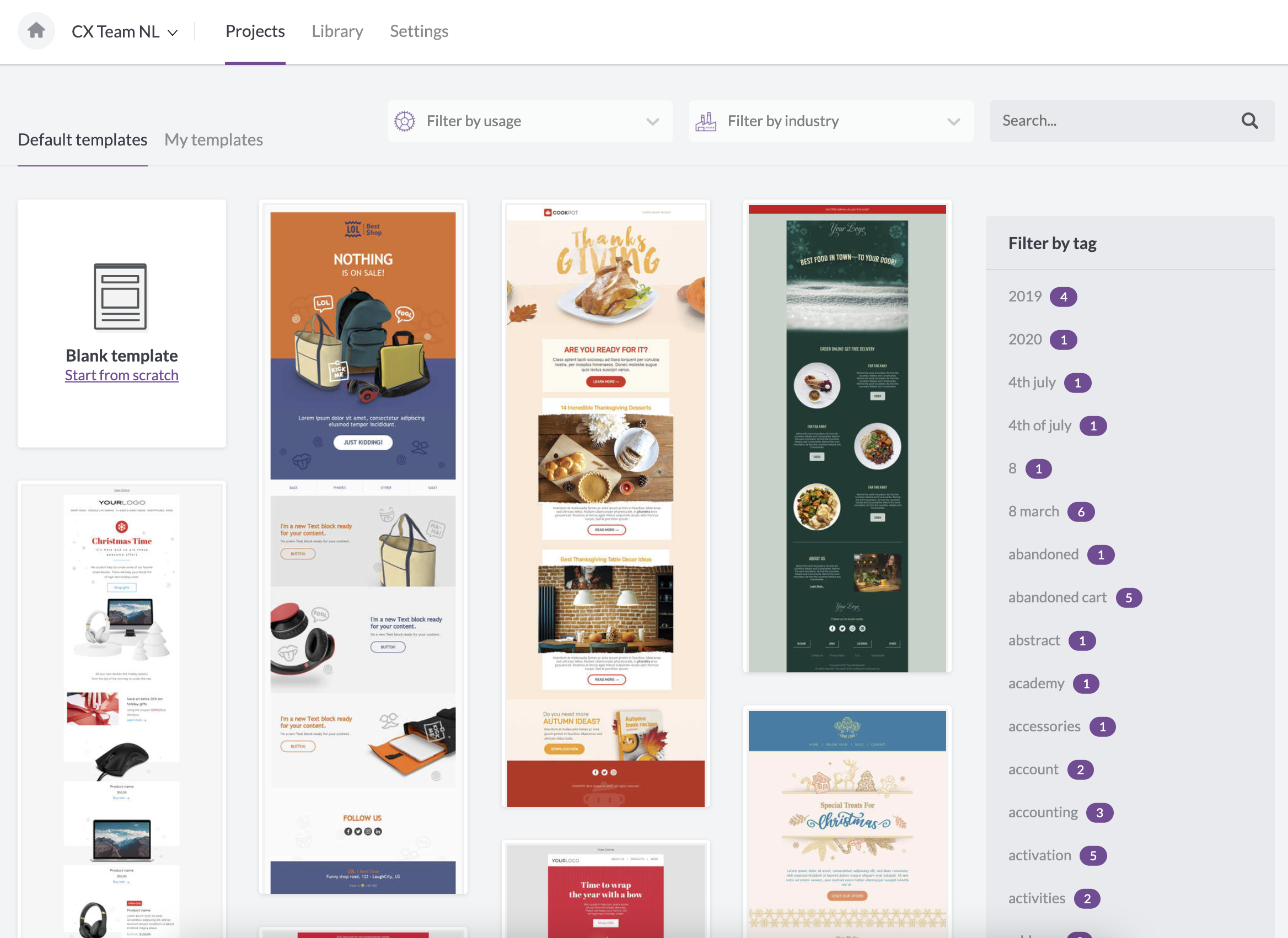 Test and export, with or without images
Since BEE Pro allows you to save your designs on our servers, it also includes image hosting services. For emails, this provides you with two new export options beyond the standard ZIP export:
Copy the HTML
Push to ESP
A fourth export option is available that allows you to turn your design into a PDF. This export option allows your images to be contained within the design.
For more info on export options, please see Testing and exporting your emails with BEE Pro. For more info on image hosting, please see Hosted Image Delivery.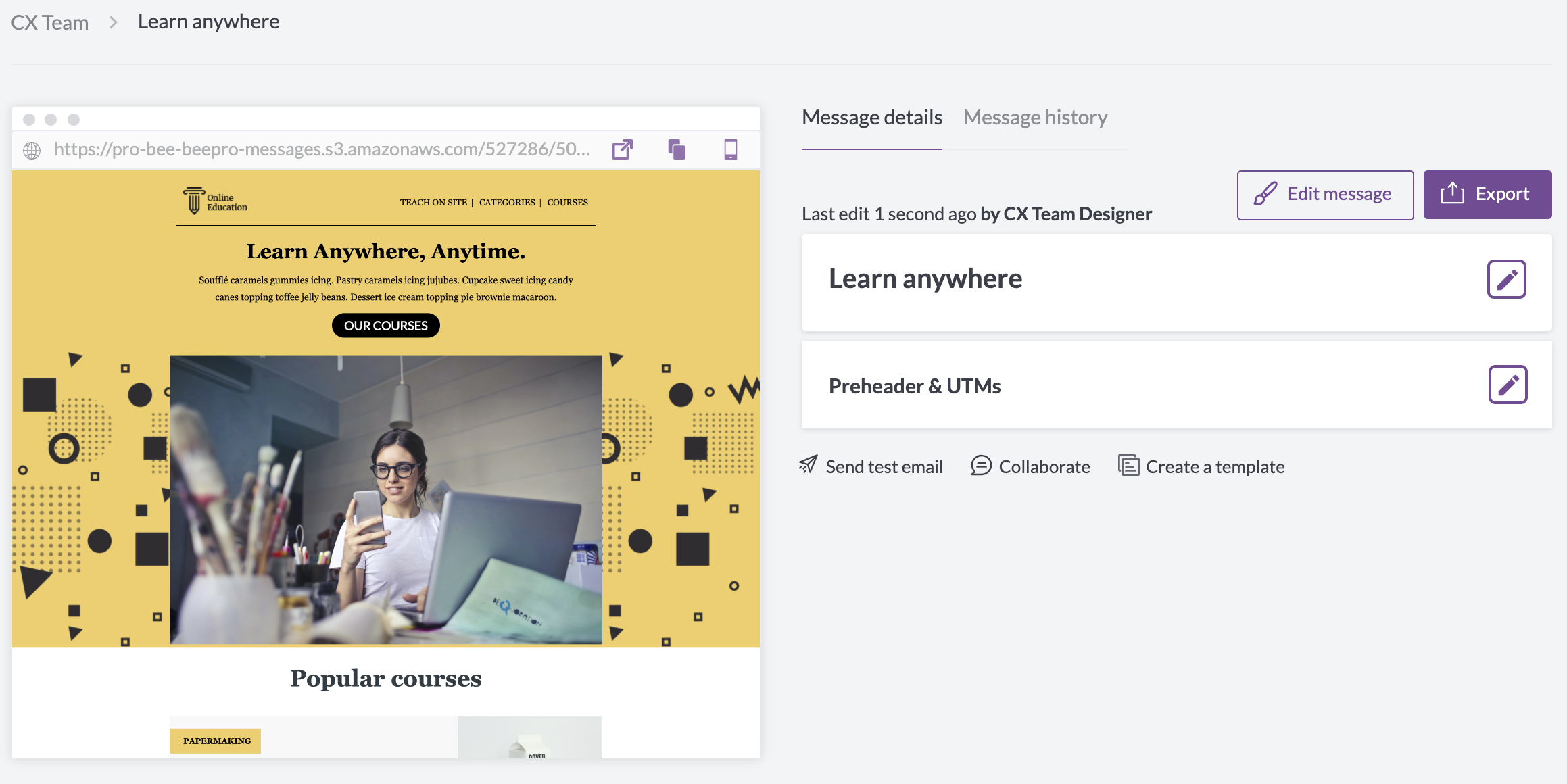 If you are using BEE Pro to design Pages, you have access to the following export options:
ZIP folder
Copy the HTML
PDF
Pages can also be published and hosted directly inside your BEE Pro account. Learn more from our Pages documentation.
Freelancer, Team, and Agency
BEE Pro is available in 3 editions:
Freelancer
A great tool to create, edit, organize and export fantastic emails. Pricing starts at $15/month or $150/year (two months off).
Team
Adds collaboration and user management features, plus control on merge tags and more. Pricing starts at $30/month or $300/year (two months off).
Agency
Adds brand management, co-editing, and more. Pricing starts at $120/month or $1,200/year (two months off).
Sounds good so far? Try it out!