BEE Pro is the pro version of beefree.io :-)
Built around BEE - our fun email editor to build beautiful emails fast - BEE Pro helps you create, edit, tag, search, collaborate on, and export beautiful email messages starting from a large catalog of professionally designed email templates.
You can get started with a 15-day free trial at pro.beefree.io/signup (no credit card required).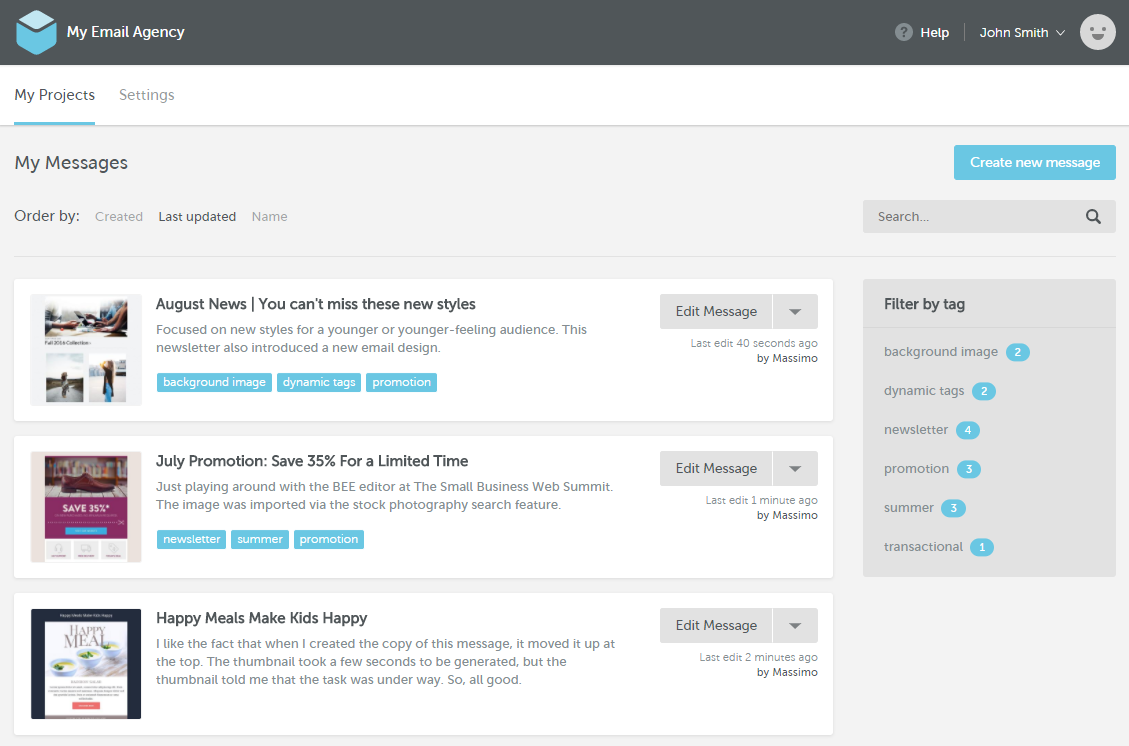 Only $15/month
After your 15 day free trial ends, BEE Pro Freelancer is only $15/month (upgrade to yearly & get 2 months free), or you can upgrade to Team or Agency for more features. See all the available BEE Pro pricing plans.
Let's take a quick look at BEE Pro's features.
Save your BEE messages in the cloud
Once you have a BEE Pro account, you'll now be able to save messages created with the BEE editor in the cloud.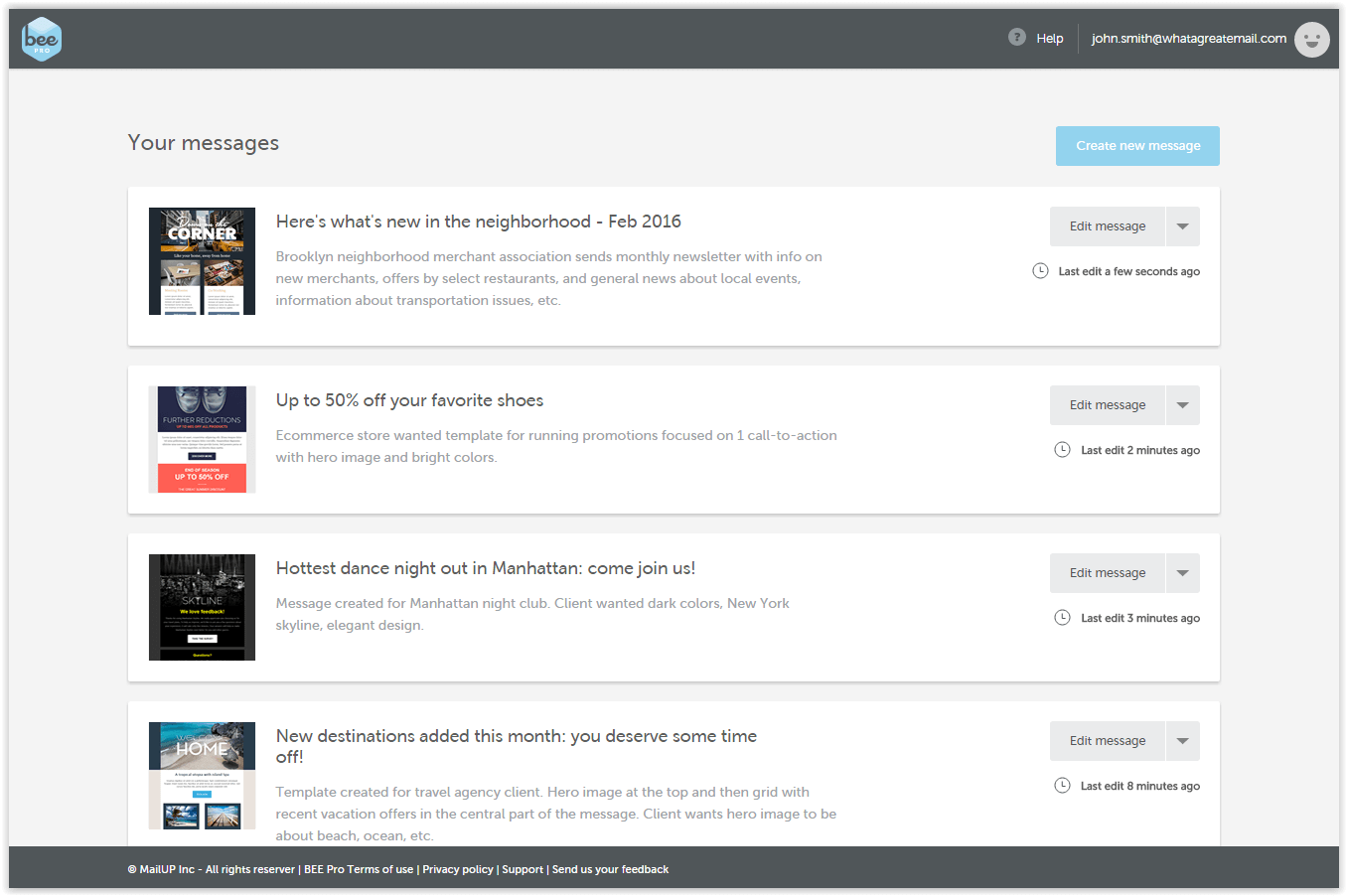 The email editor is the same one that hundreds of thousands of users have been enjoying at beefree.io, with its ease of use, design flexibility, and mobile-ready, responsive HTML.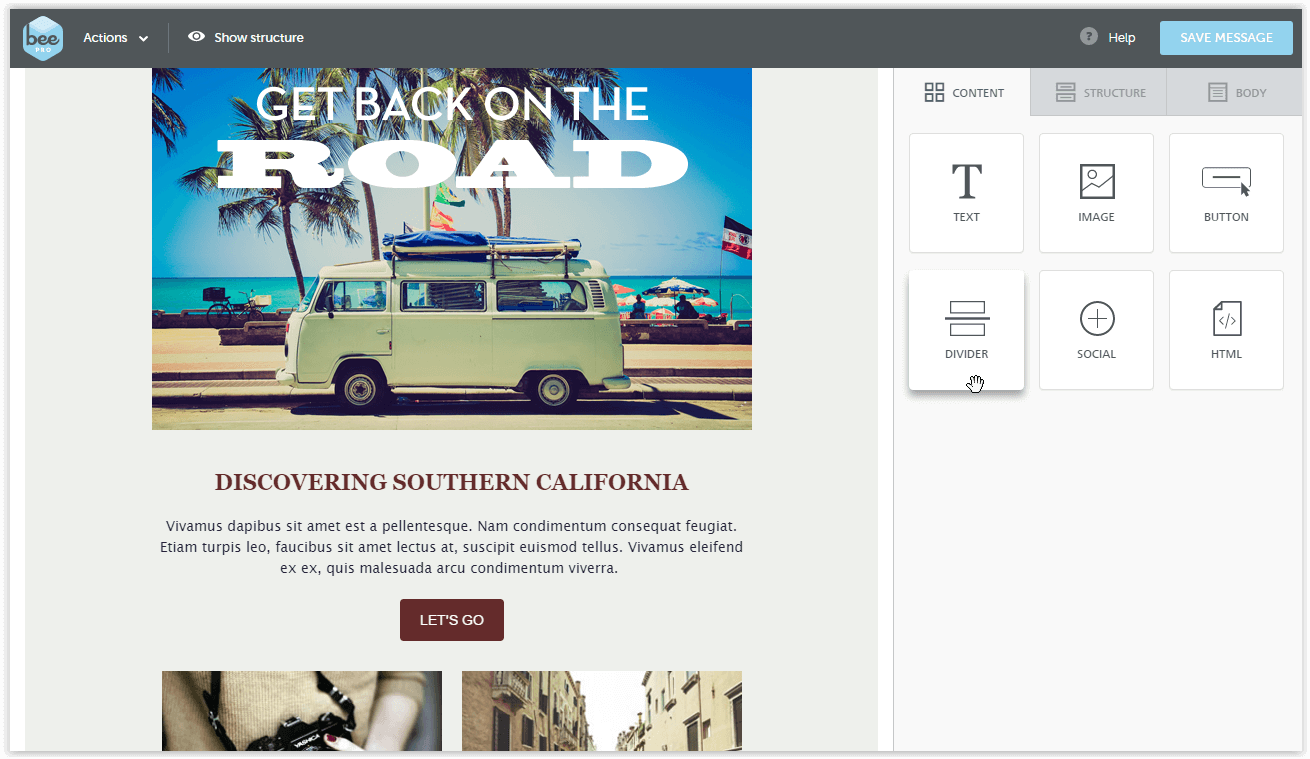 Choose from a number of templates
Creating a new message is easy! Choose from a selection of professionally designed templates, start from scratch, or pick an email you have previously worked on.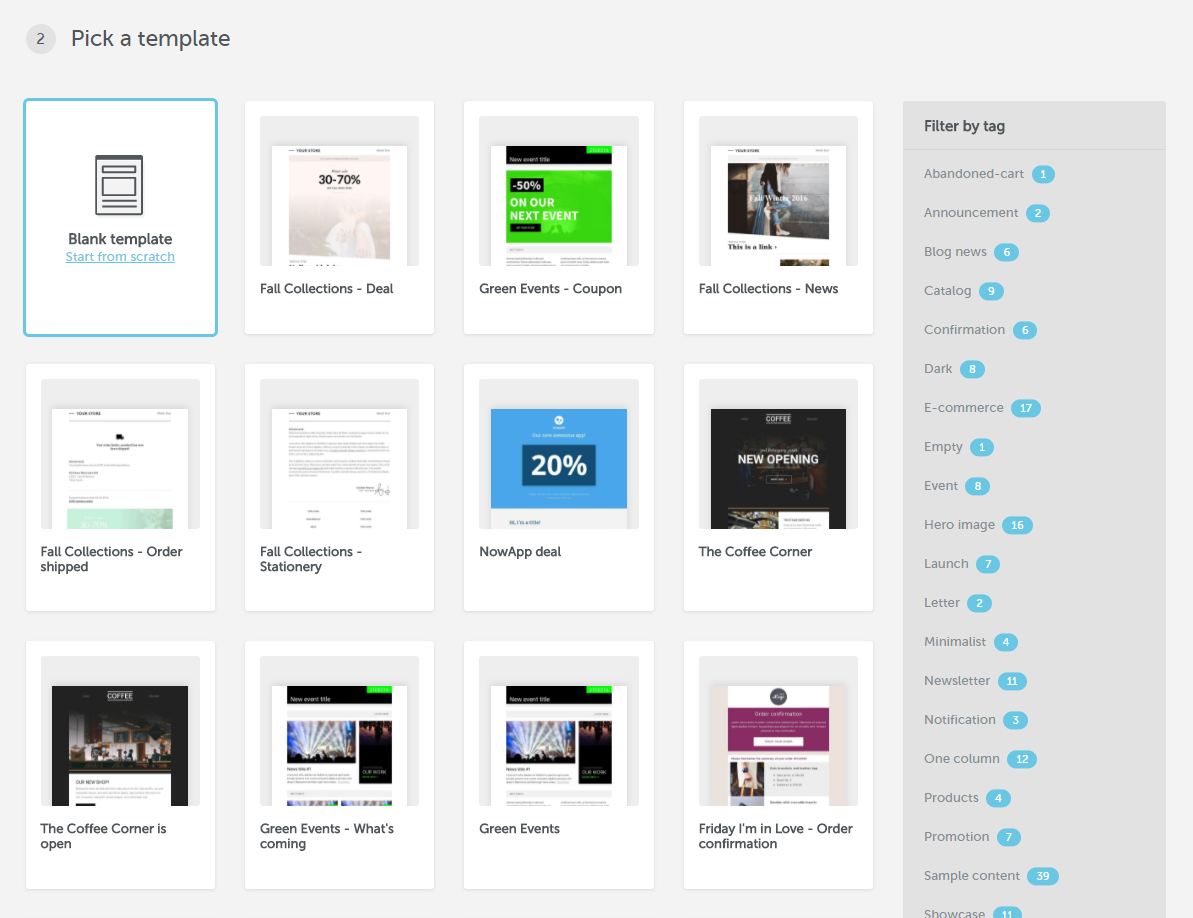 Test and export, with or without images
Once you are done working on the message, use the built-in "Send test" feature to send yourself and/or your colleagues a test message, then export the message so you can use it anywhere. You can either download a zip file containing the HTML and the images, or export just the HTML of the email, while the images remain hosted on BEE Pro (charges may apply).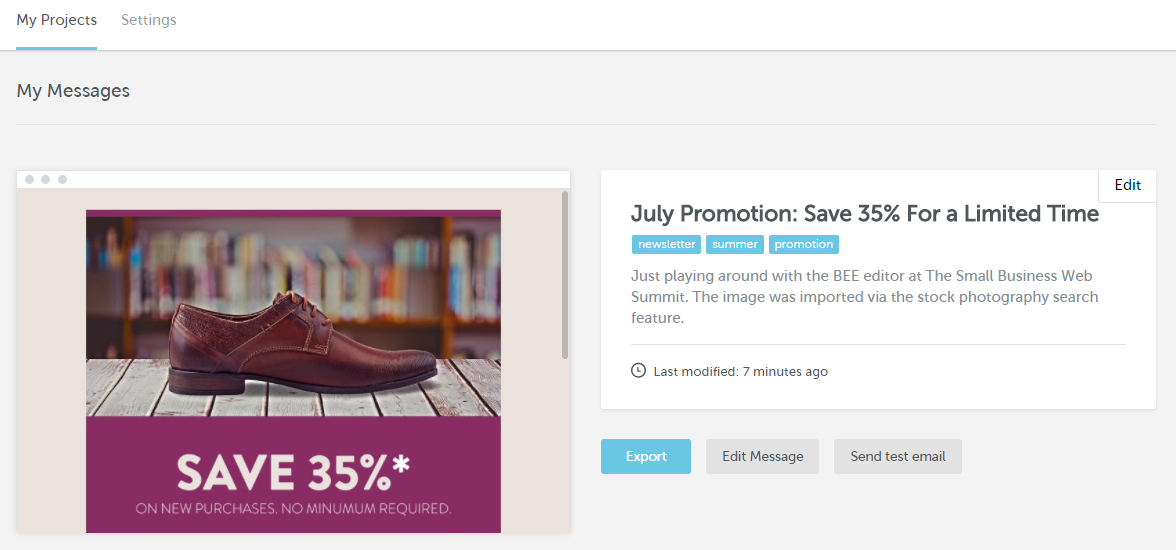 Freelance, Team and Agecy
BEE Pro is available in 3 editions:
Freelancer
A great tool to create, edit, organize, and export fantastic emails.
Team
Adds collaboration tools to Freelance, plus control on merge tags and more. Just launched!
Agency
Adds brand management, user roles & permissions, and more. Still working on this one!
Compare BEE Pro pricing plans to see which feature is available in each plan.
Get started today (no credit card required)
Sounds good so far? Try it out on and let us know what you think!