Level up your email in Mailchimp
You can easily design your email messages in the BEE editor, and then push them to Mailchimp for sending.
If you have a paid version of BEE you can use this connector that will let you export a message to Mailchimp with only one click.
Here are 2 ways that you can connect your Mailchimp account in BEE Pro:
From the Brand Settings section: connect your Mailchimp account before you start designing.
From the Export options of your email message.
1. Connect from Brand Settings
Go to Settings > Connectors.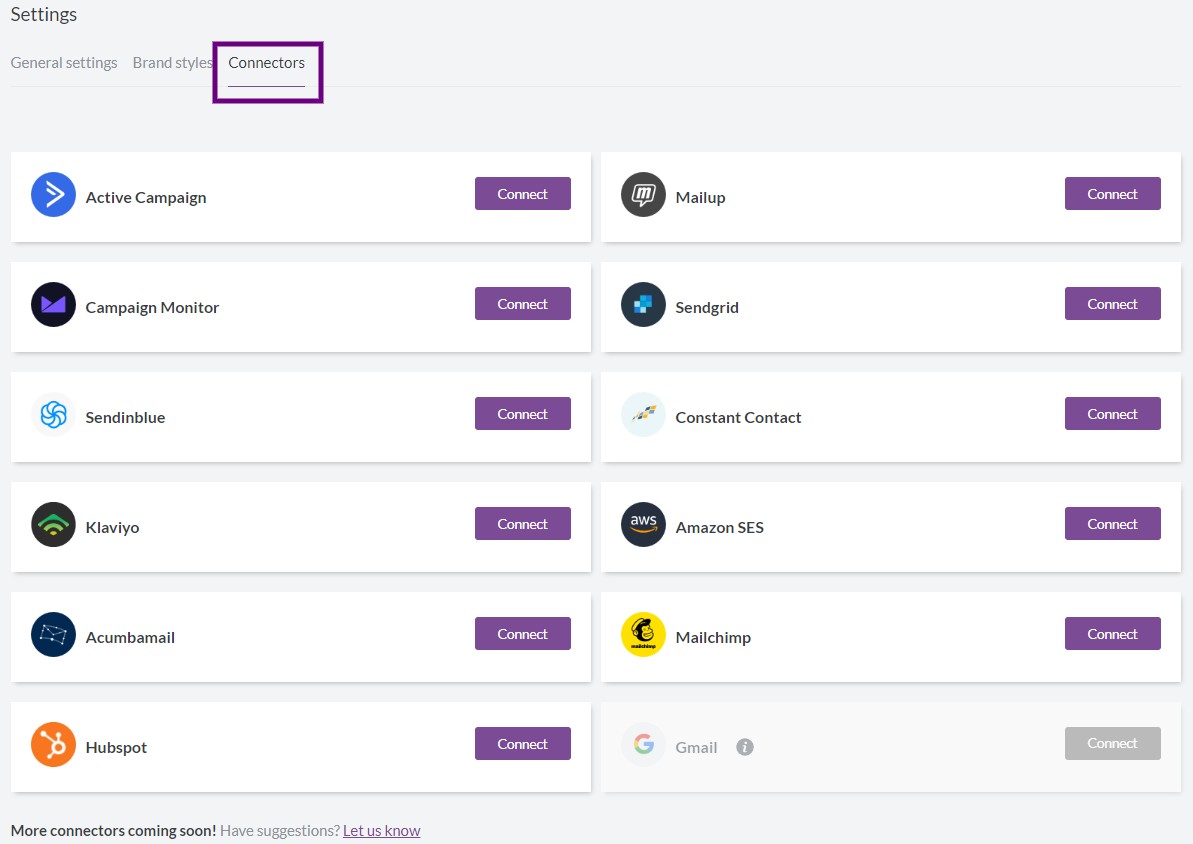 Click the Connect button for Mailchimp.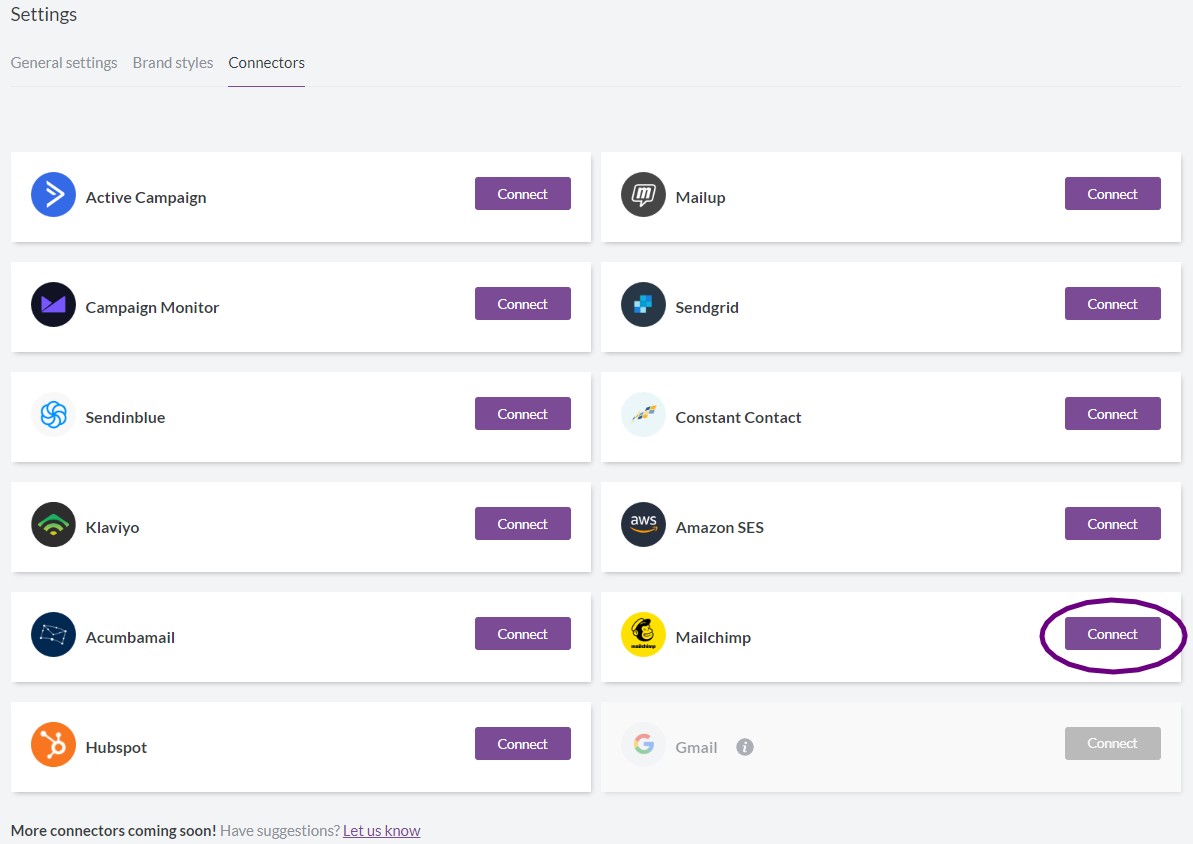 And follow the steps to log-in. Your credentials are not stored in BEE Pro: they are just used to connect your accounts.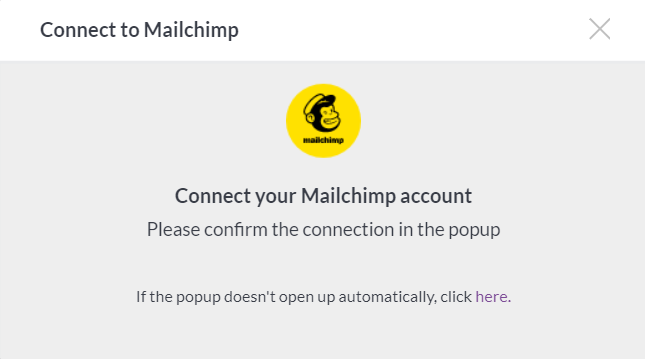 2. Connect from Export
When your message is ready, click on the Export message button in the Message Details page.

Then click on Push to your sending system.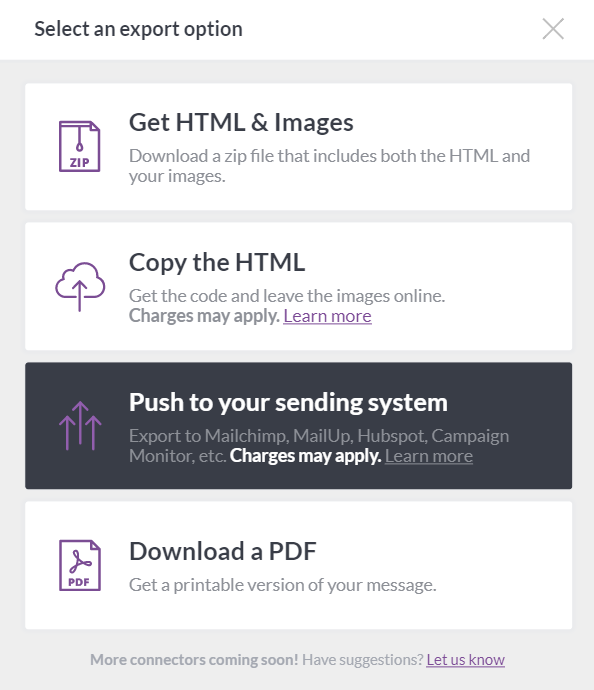 A new window will be displayed with the connectors' list: select Mailchimp and follow the steps to log-in and connect it.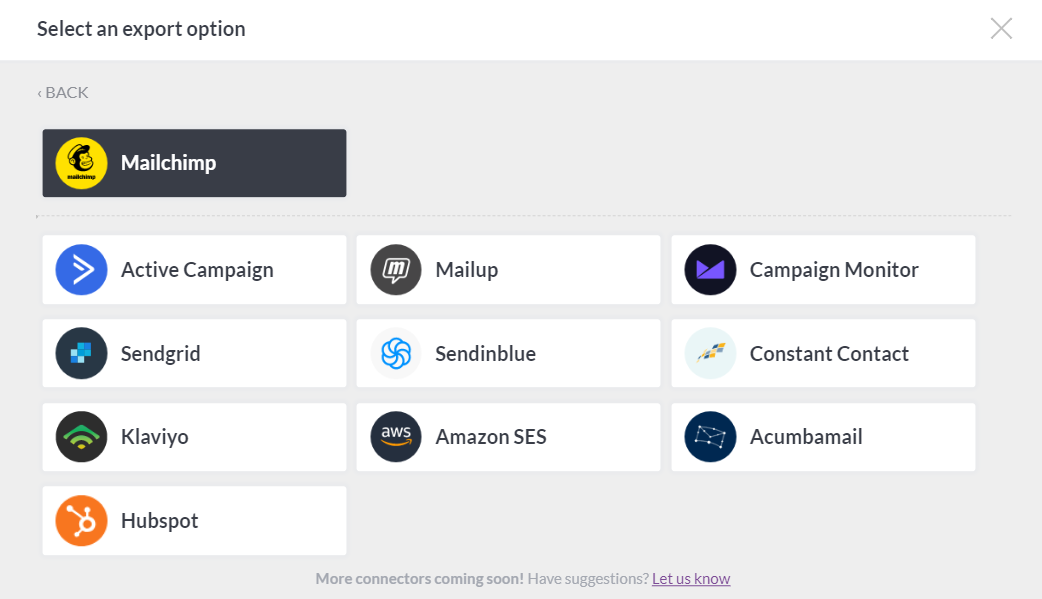 Your message will be exported to your Mailchimp account as a new template and it will appear in the list of templates within a few seconds.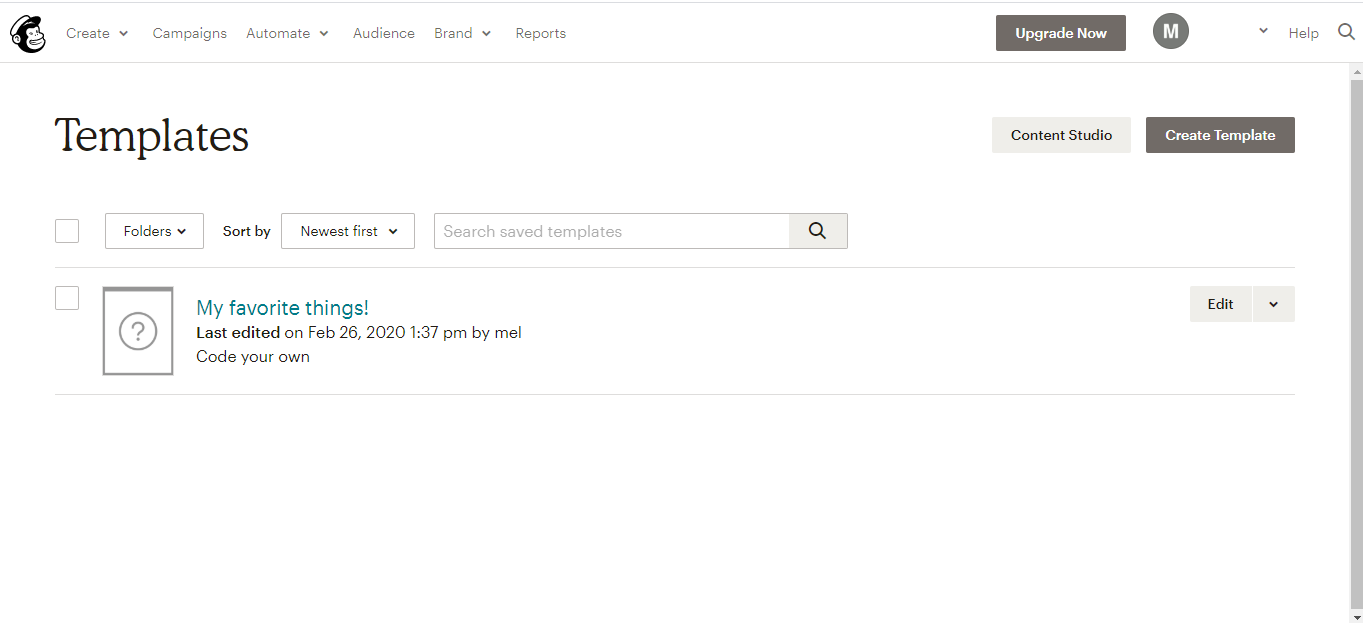 Any doubts? Read our blog post!
Multiple Brands / Customers
Do you have different brands and need to easily manage all your email messages and templates?
No problem! As mentioned above, the Agency Version of BEE Pro allows you to set up different brands so you can better organize your emails, control user access, and specify different connectors for each brand (without switching accounts before exporting!)
For example, if you are a digital marketing agency with 10 clients that use Mailchimp, you will be able to create 10 brands in BEE Pro and connect each of them to their specific Mailchimp account.
Are you curious about the other sending apps or ESP connectors available? Take a look at Using connectors in BEE Pro.