Exporting to Mailchimp
BEE Pro becomes Beefree
We're still the same design suite you know and love, just with a new name. Our team is working hard to update our documentation, but you might still see some information or screenshots that are out of date.
This article applies to the Email builder in all plans.
Level up your email in Mailchimp
You can easily design your emails in the builder and then push them to Mailchimp for sending. With Beefree, you can use this connector to export an email to Mailchimp with only one click.
Here are two ways that you can connect your Mailchimp account in Beefree:
From the Workspace Settings section, connect your Mailchimp account before you start designing.
From the Export options of your email.
Setting up a connector does not sync your designs with external services. If you update a design after exporting it, you must re-export to see the updates. The export file will populate as a new design inside your ESP.
1. Connect from Workspace Settings
Go to Settings > Connectors.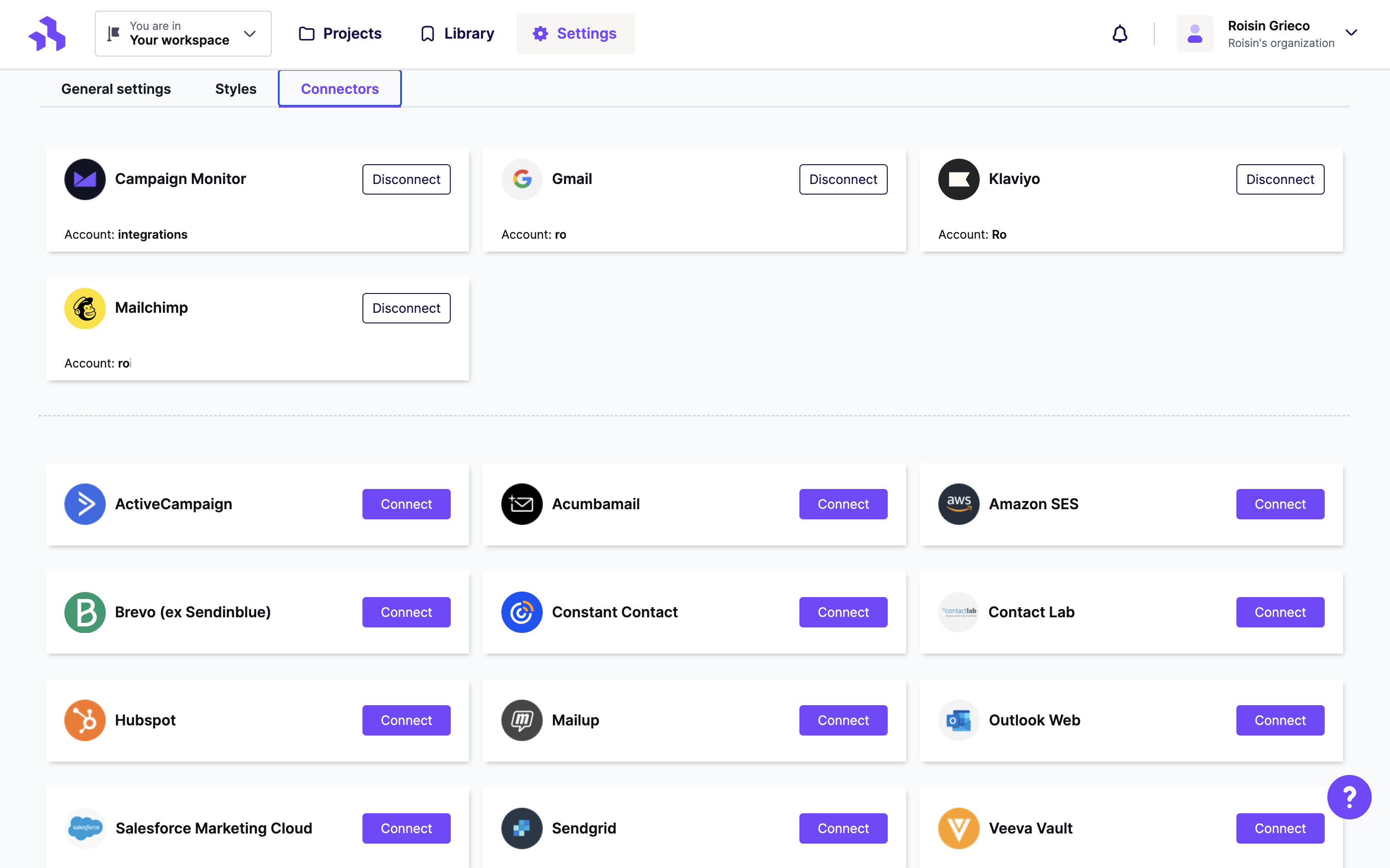 Click the Connect button for Mailchimp.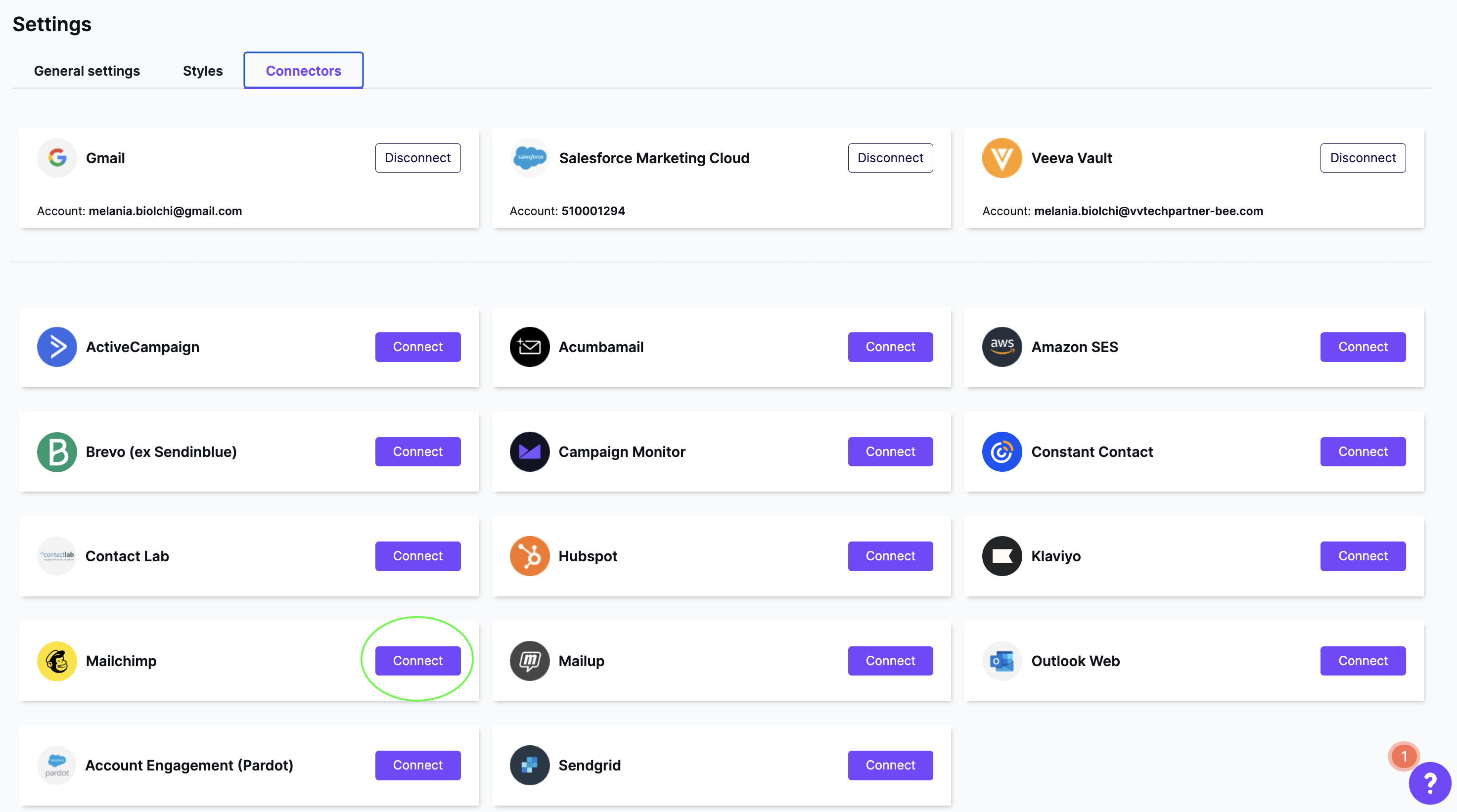 And follow the steps to log in. Your credentials are not stored in Beefree. They are just used to connect your accounts.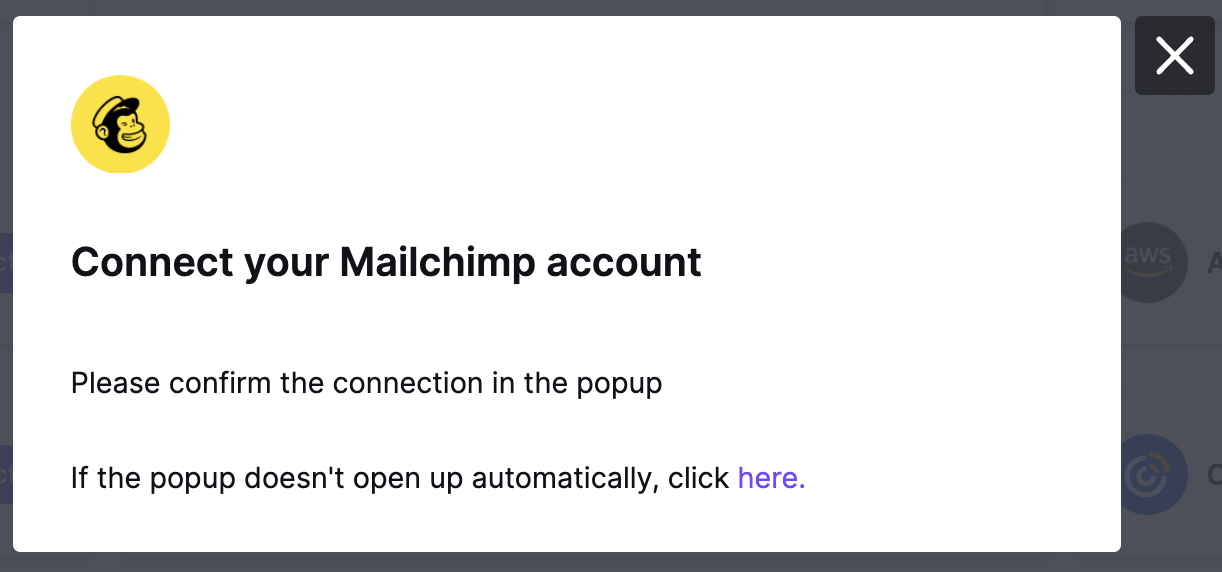 2. Connect from Export
When your email is ready, click on the Export button on the Email Details page.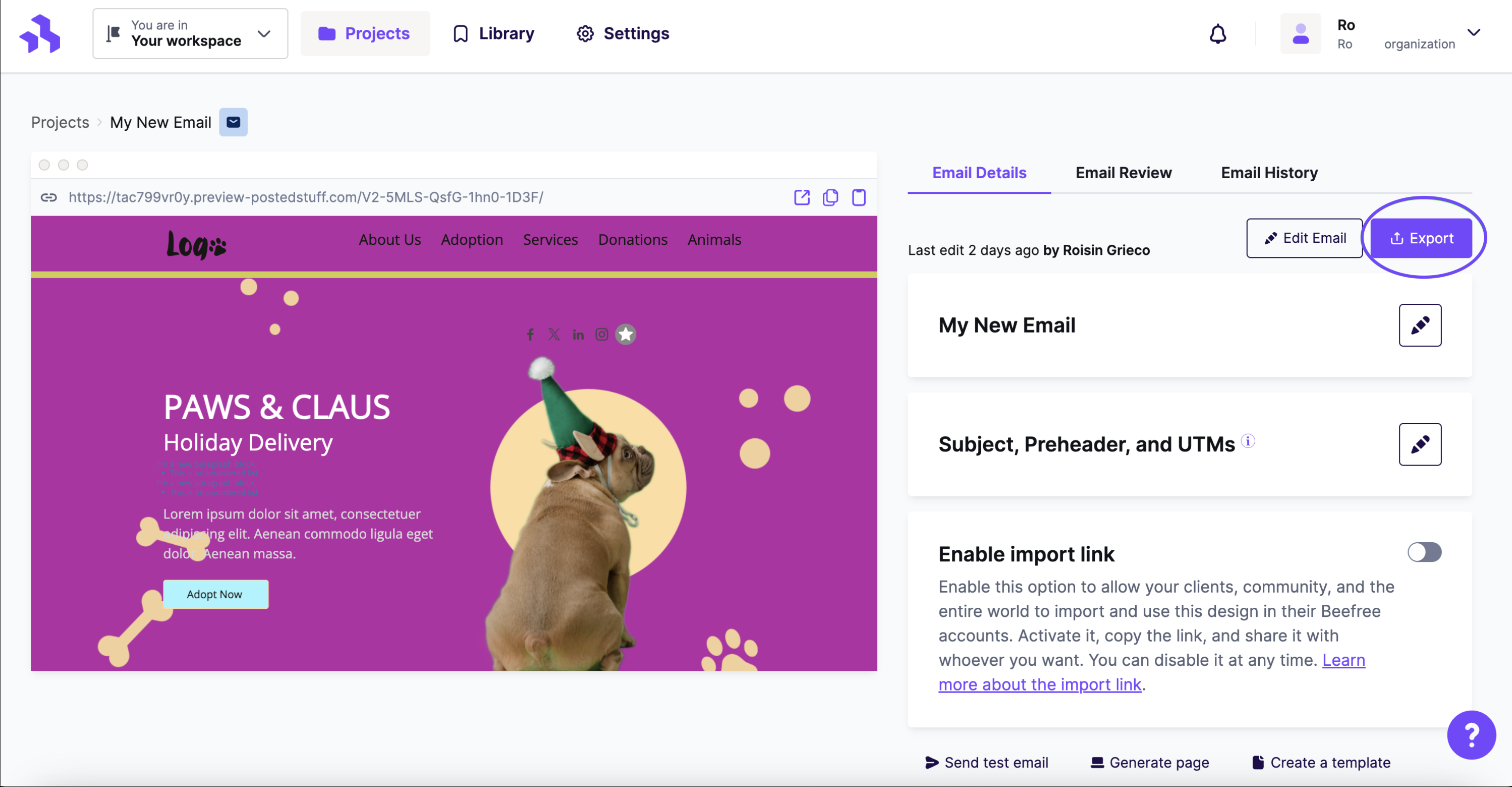 Then click on Push to your sending system.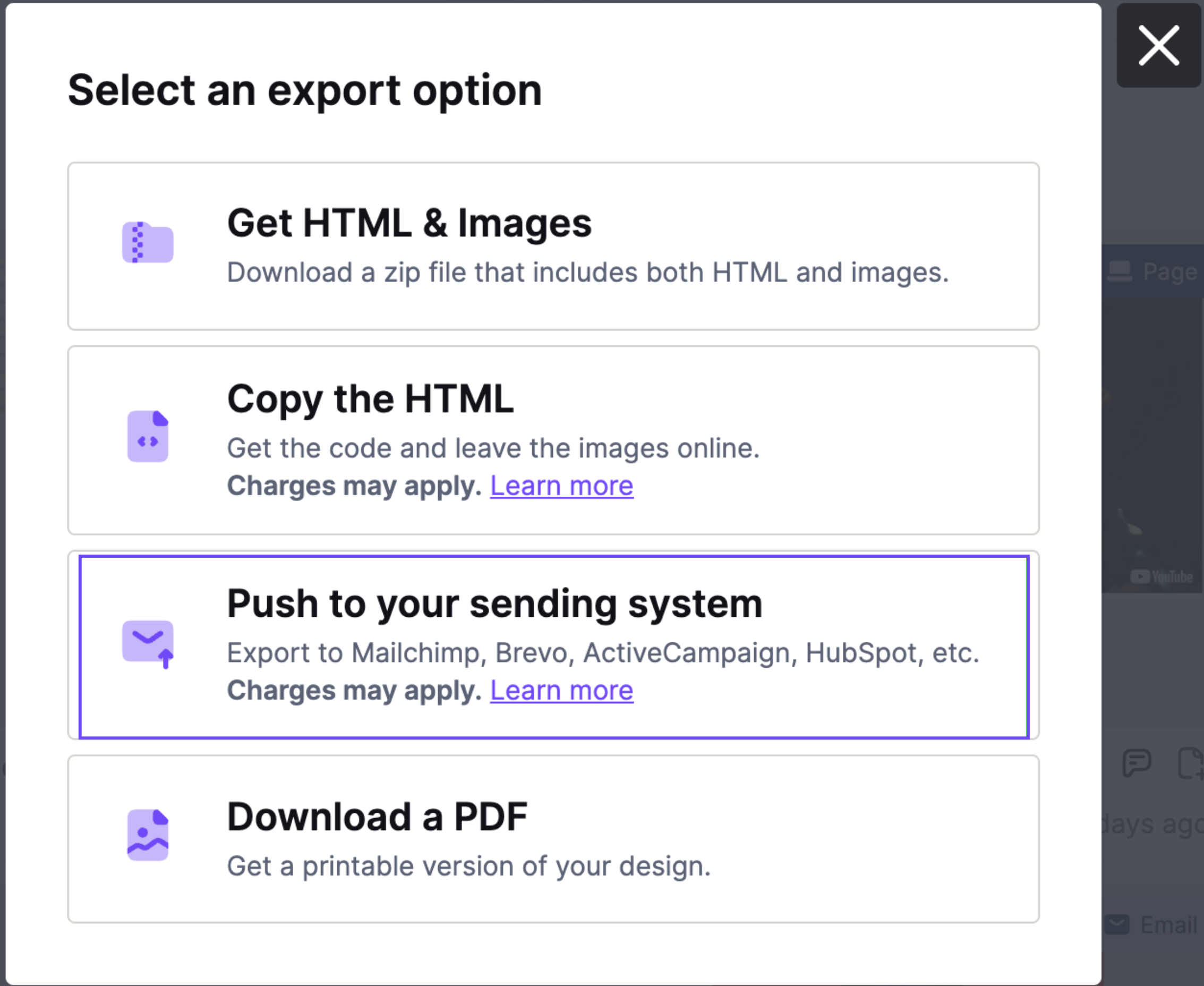 A new window will be displayed with the connector list. Select Mailchimp and follow the steps to log in and connect it.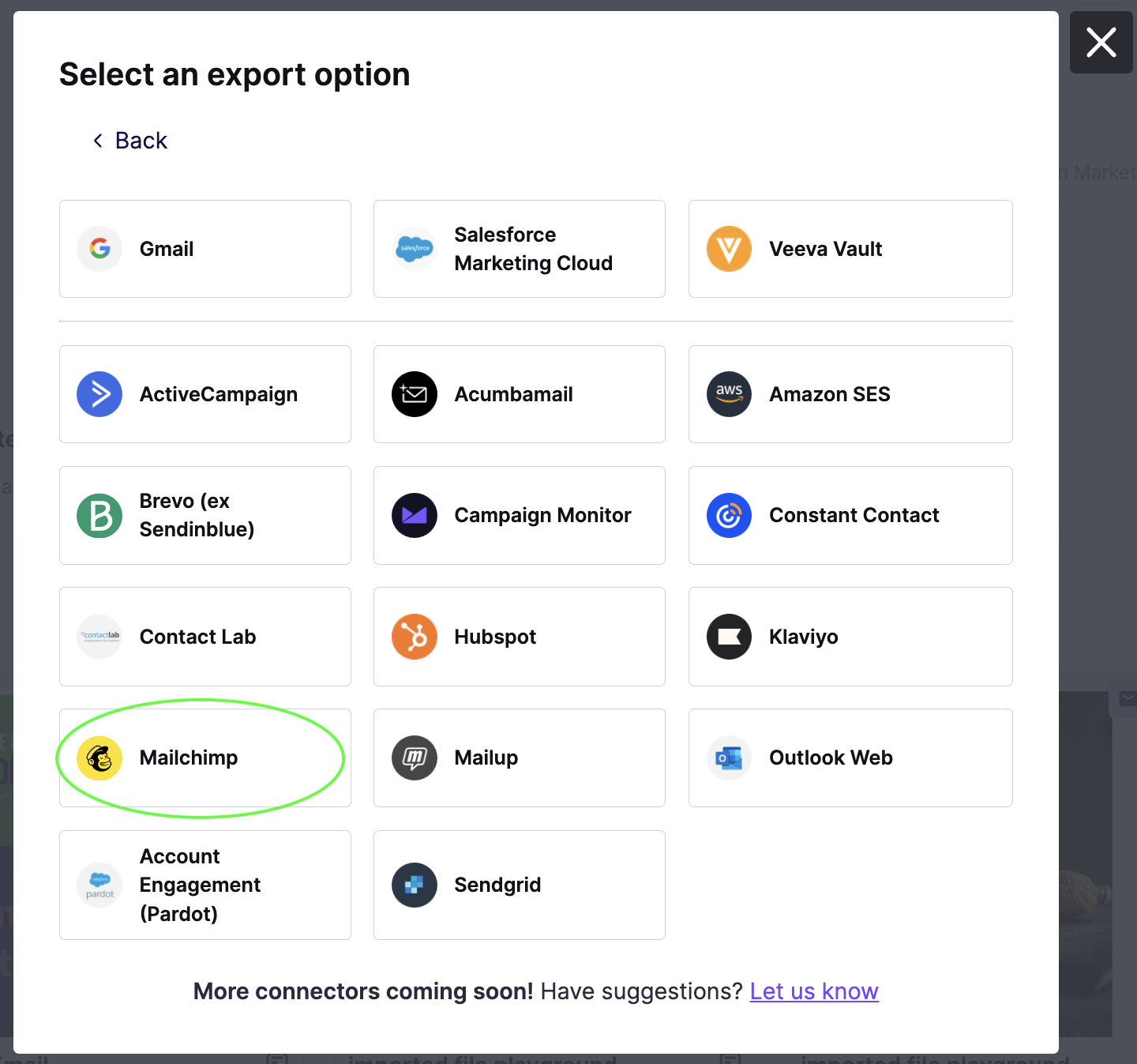 Your email will be exported to your Mailchimp account as a new template. It will appear in the list of templates within a few seconds.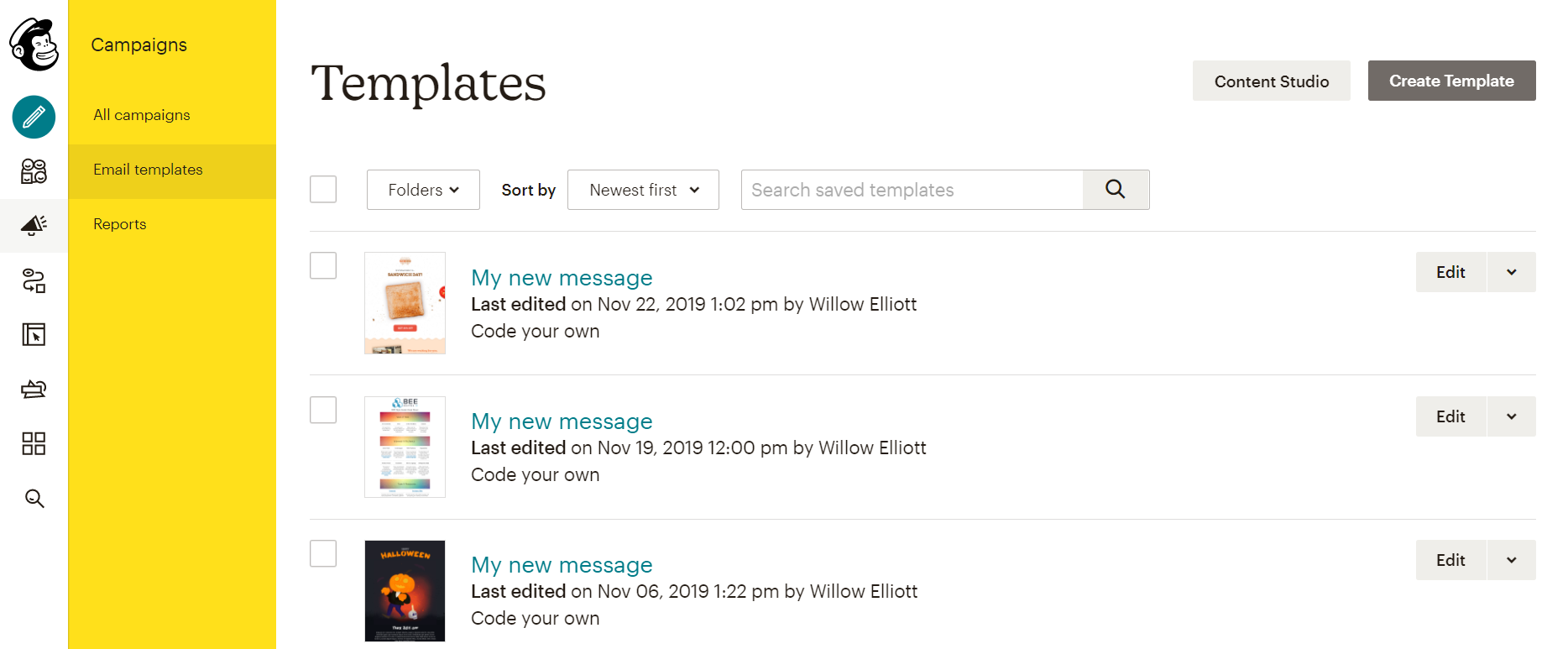 Any doubts? Read our blog post!
Please note that Mailchimp has released a New Builder, which is currently in beta. If you are using their new builder, you will not be able to see custom templates when creating a campaign. Not to worry, though - your templates from Beefree are still there. Be sure to create your campaign from the Email Templates section so you can use your designs from Beefree.
If you're using their Classic Builder, nothing has changed.
Update your design inside Mailchimp
Until recently, the only way to update your exported design was to make those changes in Beefree. Then you had to export your email again. We know that this can be time-consuming, and can make it difficult to keep track of your templates in Mailchimp. As a result, we've made it possible to edit your Beefree emails directly from the Mailchimp builder!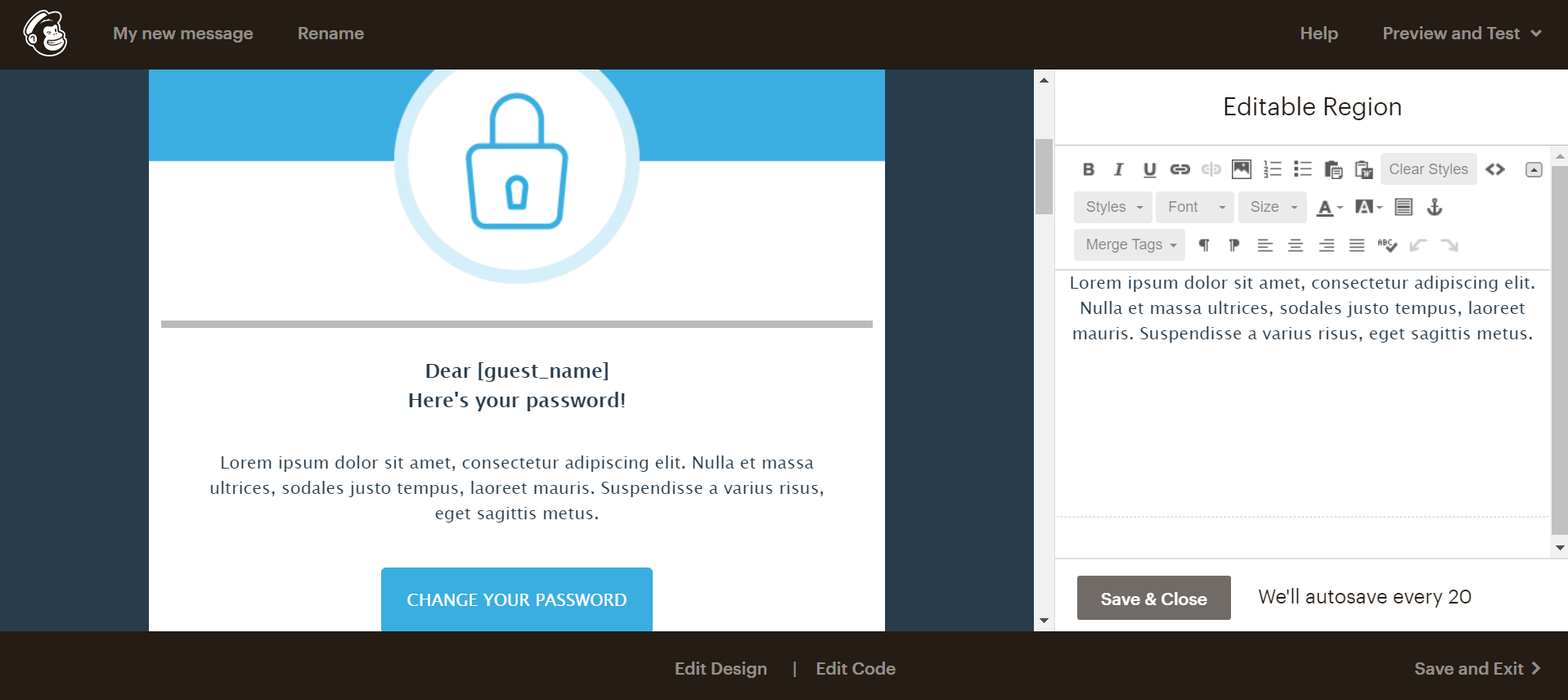 After exporting via the Mailchimp connector, you can open the design in both Mailchimp's Design Editor and Code Editor. In the Design Editor, you are able to make changes to the following types of content:
However, this does include some limitations, such as:
Images, GIFS, and stickers cannot be changed

Structures, such as padding, borders, and background settings can not be changed

Elements hidden on mobile devices from Beefree cannot be changed

No drag-and-drop functionality
This feature is especially useful if you use the same design frequently, but you only need to make minor changes to the content. For example, if you just need to update one line of copy, you can now make this change in Mailchimp. This feature should save you some time during your creation workflow.
If you are expecting to make changes to the formatting of your design (including text size), we still recommend that you do so inside the Beefree builder. This way we can ensure the responsiveness of your design.
We hope you enjoy this update to the Mailchimp connector! We'd love to hear your feedback on this feature.
Multiple Workspaces / Customers
Do you have different workspaces and need to easily manage all your emails and templates?
No problem! The Enterprise Version of Beefree allows you to set up different workspaces so you can better organize your email creation workflow. Enterprise allows you to specify different connectors for each workspace so you never need to switch accounts.
For example, say you are a digital marketing enterprise with 10 clients that use Mailchimp. With Enterprise, you will be able to create 10 workspaces in Beefree and connect each of them to their specific Mailchimp account.
Looking for a different sending platform? You can check our complete list of connectors for Beefree — or request a new one!


If you have any questions, feel free to contact us.