Available on BEE Pro Agency (see an overview or plans & pricing). 
Brands
add a new level of organizational hierarchy to your BEE Pro account. They allow you to manage your email creation process with even more flexibility.
Brands are separate environments to manage email templates, campaigns, projects & users. Each brand has its settings, styles,
custom email templates
, and user access permissions.
BEE Pro subscriptions use one default brand until you upgrade to the
Agency
plan.
More than just message organization
A brand is more than a project container that gives you another way to organize your email creations. Brands work as individual environments that help you manage clients or business units, or isolate a project with special requirements.
With the Agency plan, you can create as many brands as you need. And remember, brands are just the name that we gave to this feature: for you, it could mean clients, business units, e-commerce portals, subsidiaries...you name it.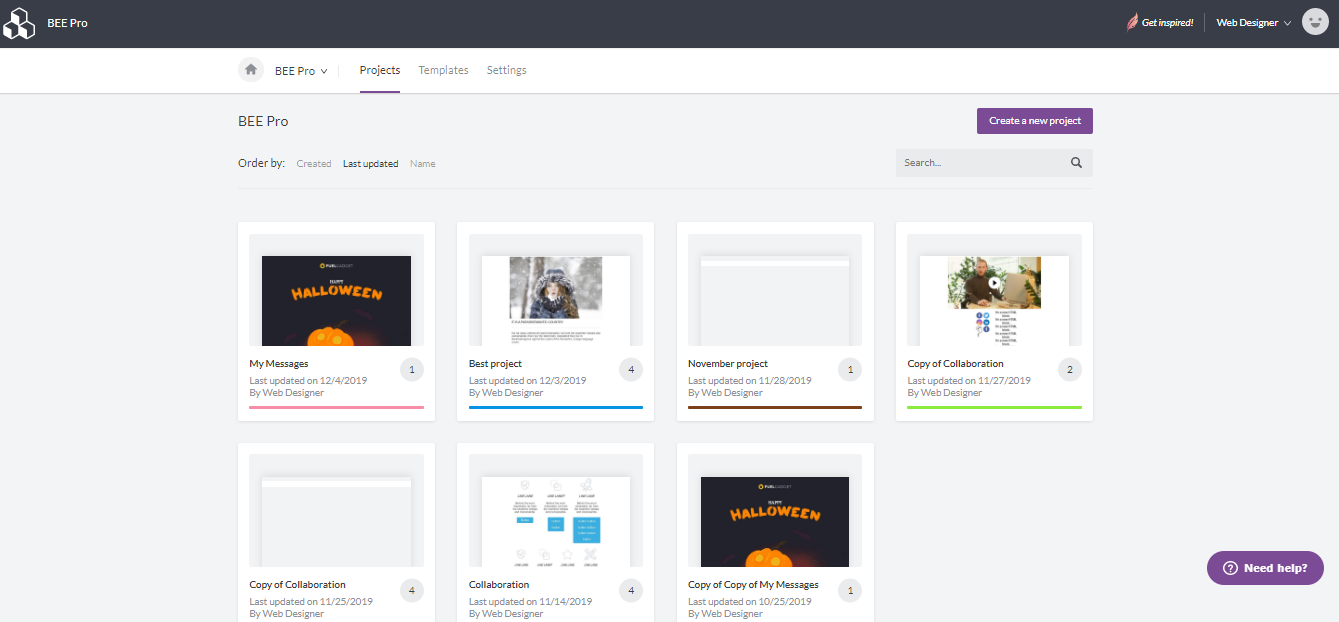 Brand settings
General settings
In the General settings area you will find an array of brand-specific configurations:
Brand name: it's shown everywhere brands are listed.
User permissions: choose who will see the brand and be able to work in it. You can change what they can and cannot do by using user roles. The account owner is the only default user for all brands.
Merge tags & special links: add, edit and remove merge tags & special links that will be ready-to-use when designing emails in this brand. Learn more about this feature.
Default templates: define whether to show or hide the email templates that are part of the BEE Pro template catalog. They show up by default when creating a new message. When this feature is OFF, only custom templates are shown when creating a new email within that brand. See: working with custom templates.
Connectors: connect to an external application. The connector must have been previously activated at the account level (Manage connectors feature). See: working with connectors.
Style settings
Brand fonts: set which fonts can be used when designing emails in this brand by enabling & disabling built-in fonts, and by adding your own custom fonts.