Applicability
This article applies to users of:
Transferring a message to your MailUp account
MailUp is a popular email & SMS marketing platform... and it is also where it all started! The BEE editor was originally developed within the MailUp team, for the MailUp platform. We then decided that it was too cool for keeping it just there, and turned it into a stand-alone product. The rest is beefree.io history :-)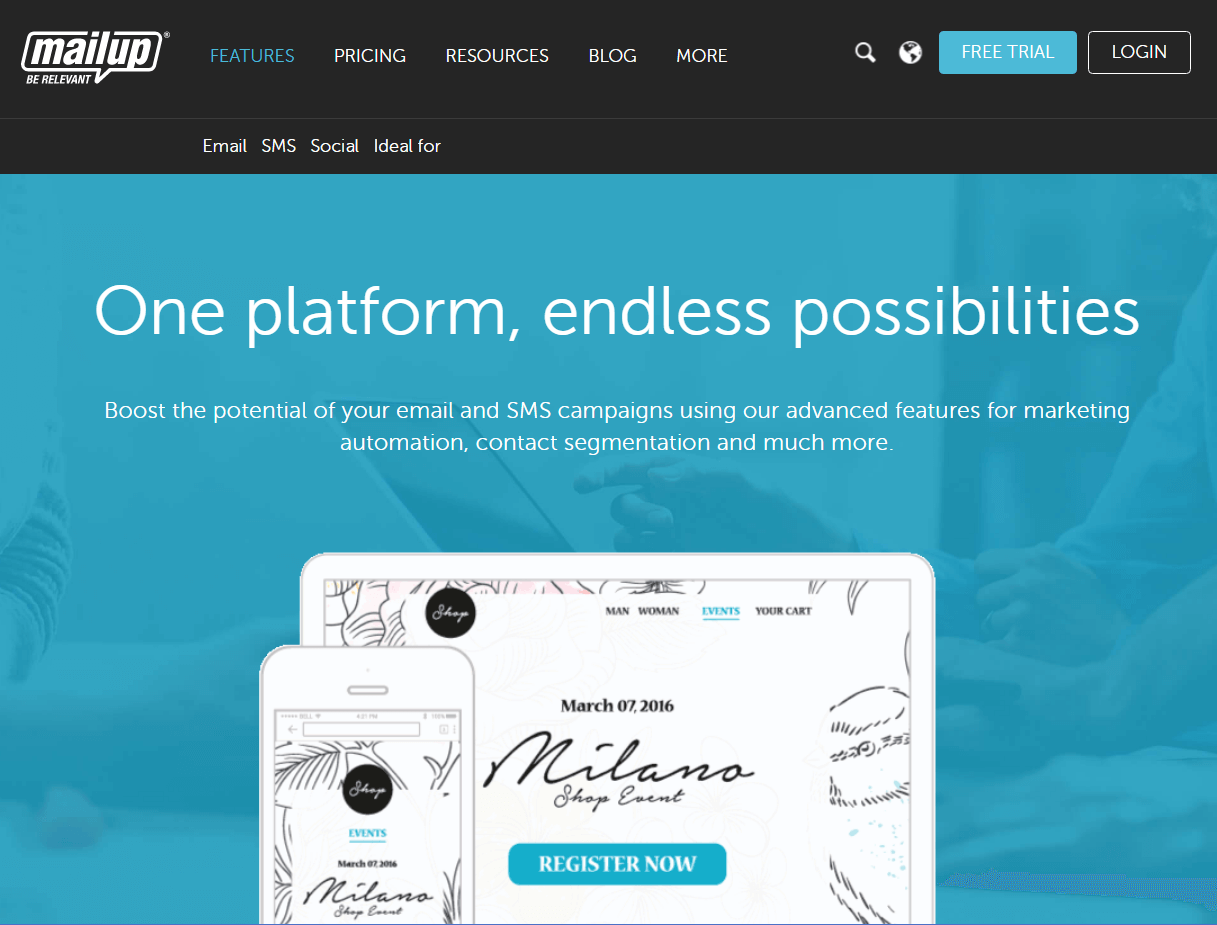 ZIP import or BEE Pro connector
Anyway... back to the topic of this article. 
You can certainly take an email you designed with BEE Free or BEE Pro and pass it to your MailUp account. You typically don't need to because MailUp has the BEE editor embedded into it, of course.
Still, if you need to do so because you are taking advantage of some features that are unique to BEE Pro (e.g. brand or client management in BEE Pro Agency edition), MailUp has the ability to import ZIP files that contain the email's HTML & images, just like the ZIP file that you download from BEE Free and BEE Pro. In addition, we added a cool MailUp connector to BEE Pro.
Exporting to MailUp from BEE Pro
Once you have activated the MailUp connector (see Using connectors in BEE Pro), click on Export from the Messages page or the Message details page, and select MailUp from the list of available applications.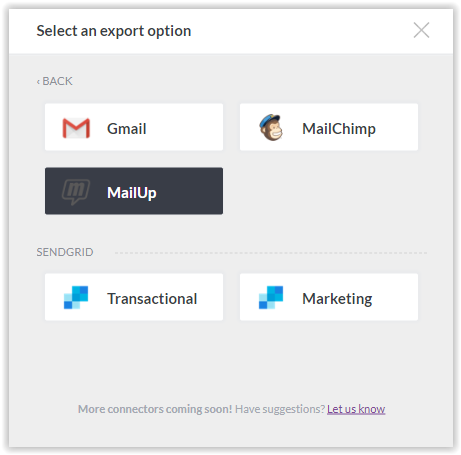 BEE Pro will connect to your MailUp account, retrieve all the Lists that are active and to which you have access, and allow you to select the List that you want to push the message to. If you don't see a List in the drop-down, it may be that the user that you used in the connection to MailUp does not have permissions to access that List.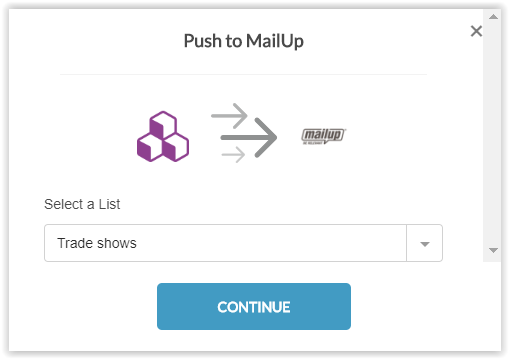 Once you've selected the List that you want to export your email to, click on Continue and BEE Pro will do the rest. In your MailUp account, navigate to the same List and you should see the message appear on the page that hosts saved emails (Messages > Email > Saved).