Search for free, high-quality stock photos in Beefree
BEE Pro becomes Beefree
We're still the same design suite you know and love, just with a new name. Our team is working hard to update our documentation, but you might still see some information or screenshots that are out of date.
This article applies to both versions of the builder in all plans.
Need a cool photo for your design? No problem, you can search for free, high-quality stock photos right inside the Beefree builder!
Lots of free, quality photos ready for your emails
Simply pull up the file manager in the Beefree builder by clicking on Change image when an existing image is selected, or by adding a new image block and clicking on Browse.
You will notice the Search free photos button in the top bar.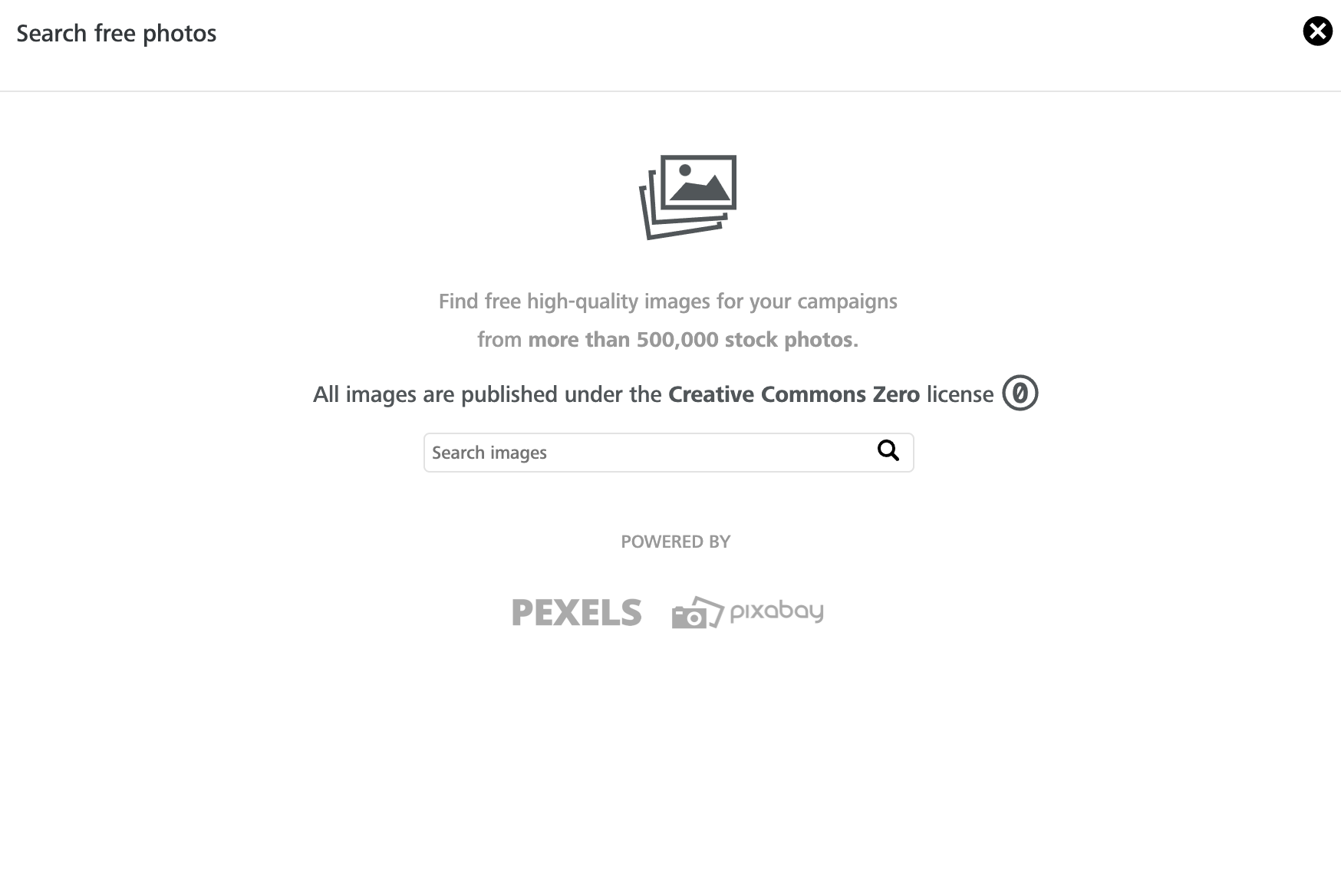 We've partnered with three popular stock photo services - Pexels, and Pixabay - to offer Beefree users the ability to search through a large repository of high-quality images that are free to use under the Creative Commons Zero (CC0) license.
How to add an image
Finding photos and adding them to your designs is super easy!
1. For example, let's search for "sports" pictures and look at the search results of matching photos. Notice that each image preview shows you which of the three services it came from, the link to the original image, and a blue Import button.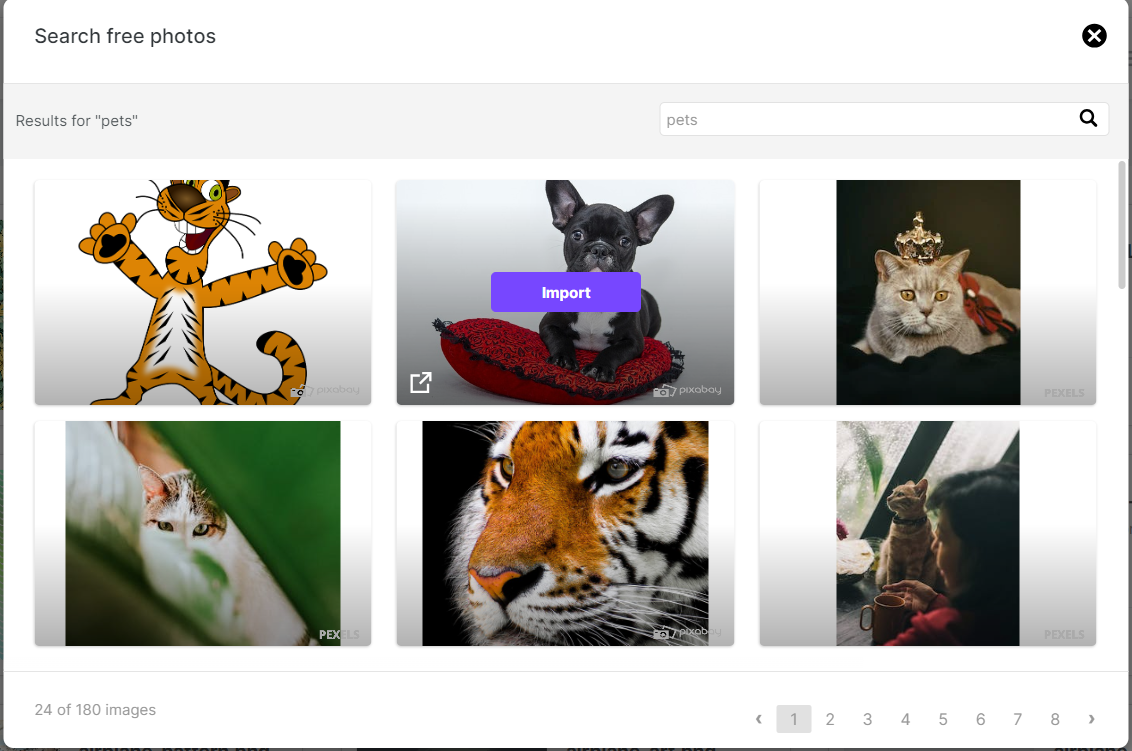 2. Let's import one of the photos from the search results by clicking on the Import button. We can now see it in the file manager.
3. Lastly, we'll click on the Insert button to add the image to the design.

It's that easy!
You can further edit your image in the builder through the built-in photo editing tool.
If you have any questions, feel free to contact us.