Working with padding
This article applies to both versions of the builder in all BEE Pro plans.
BEE v2 introduced granular control on padding. You can either set padding around a content element for all sides at once or individually for each side.
Here is a GIF that shows you how to do so.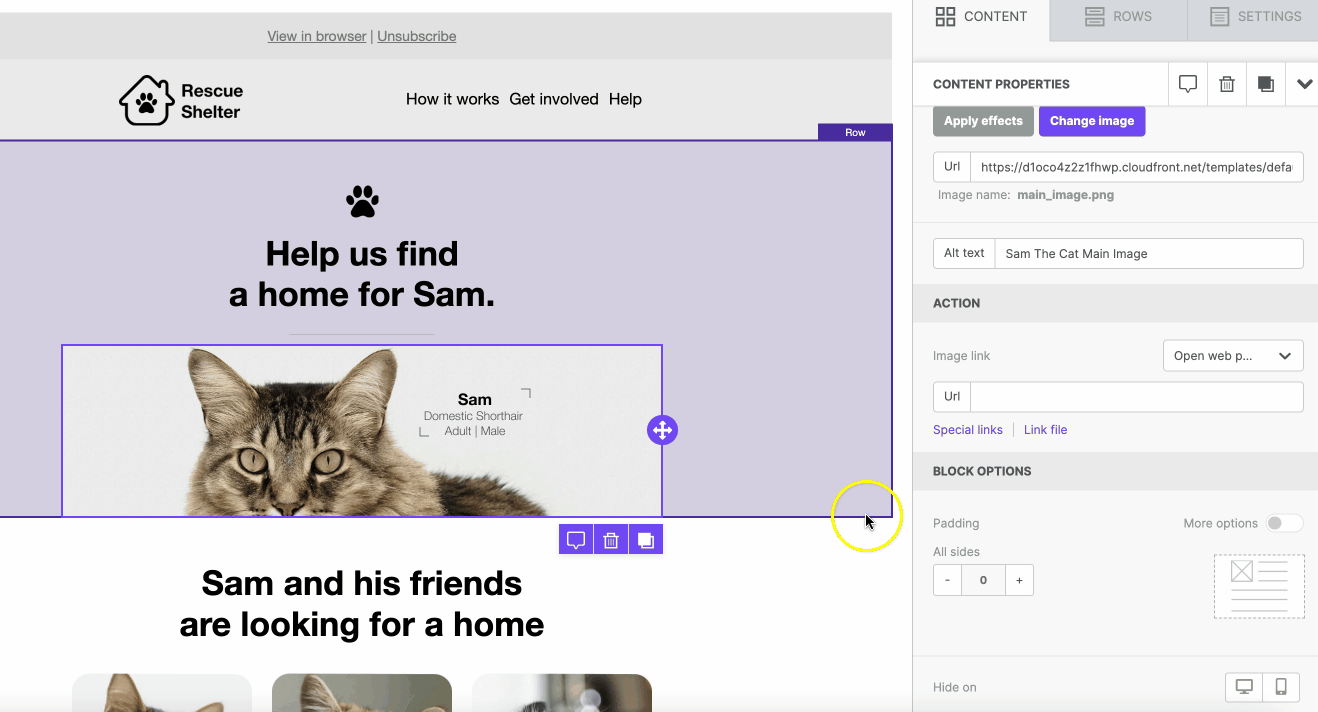 If you have any questions, feel free to contact us.